Pan fried edamame with soy sauce is the perfect Asian style side dish or appetizer
Learn how to whip up an easy appetizer in under 11 minutes from start to finish. This Asian-style edamame recipe is made with soy sauce and sesame oil. This dish is pan fried in a cast iron skillet. The outside skin is salty with a bit of spice. It's a great recipe to be made alongside sushi or stir fry.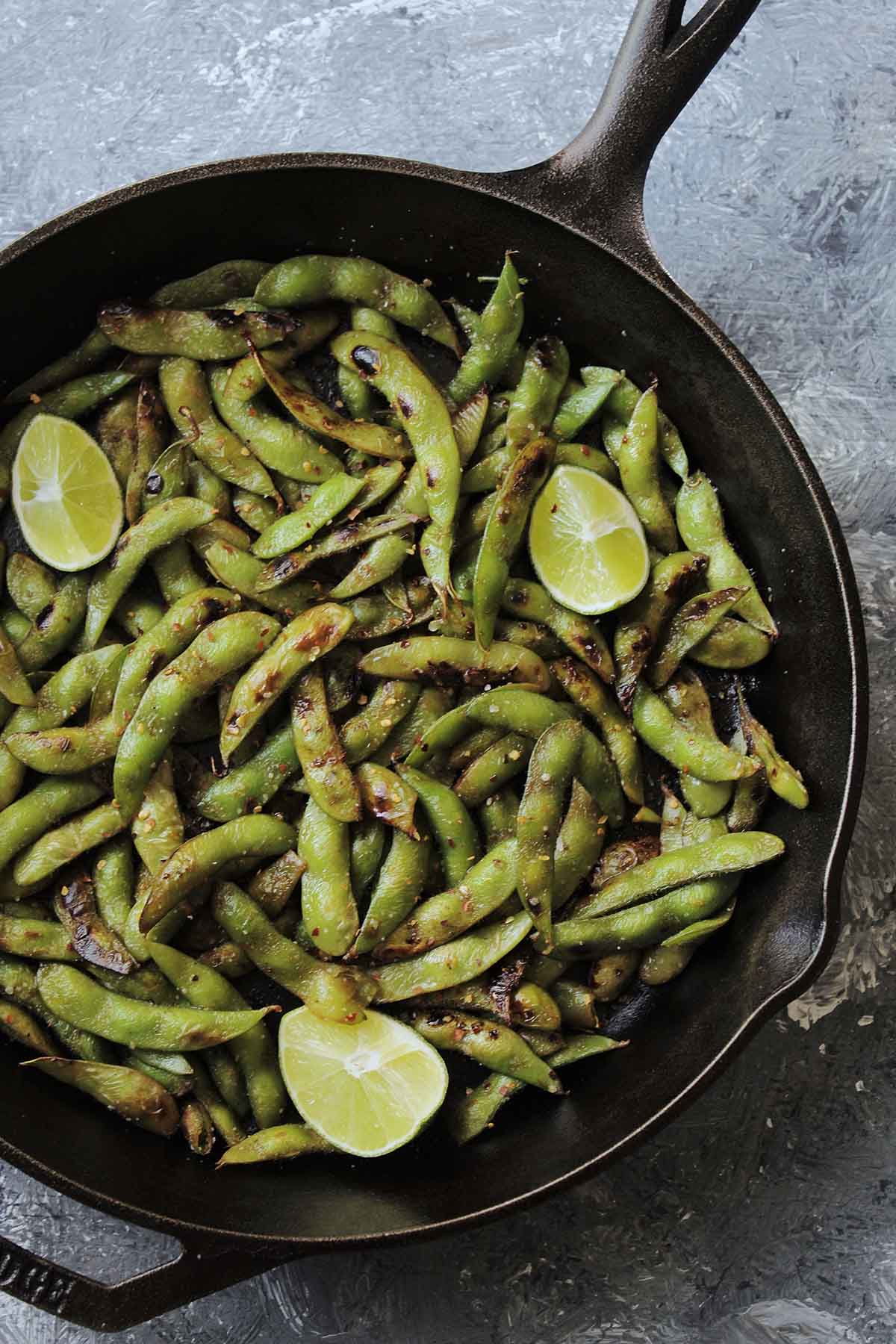 Jump to:
We've been hooked on edamame for years now! They're perfect for an appetizer, side dish, or snack. Personally, I love pairing them with dinner when we make sushi or stir fry.
With minimal ingredients and time, you'll be able to whip up this dish. It's a great option for weeknight dinners or for a party with friends. I promise this is going to be one of your new go-to recipes.
What You'll Learn In This Recipe
What edamame is and the best way to eat them!
Some meal ideas to go along with this edamame side dish.
Plus, a versatile cooking tool that you'll want to have in your kitchen.
If you're interested in learning more tips to become a well-skilled home chef, sign up for my 5 day email series. You'll receive 5 days of practical culinary secrets every home chef needs to know!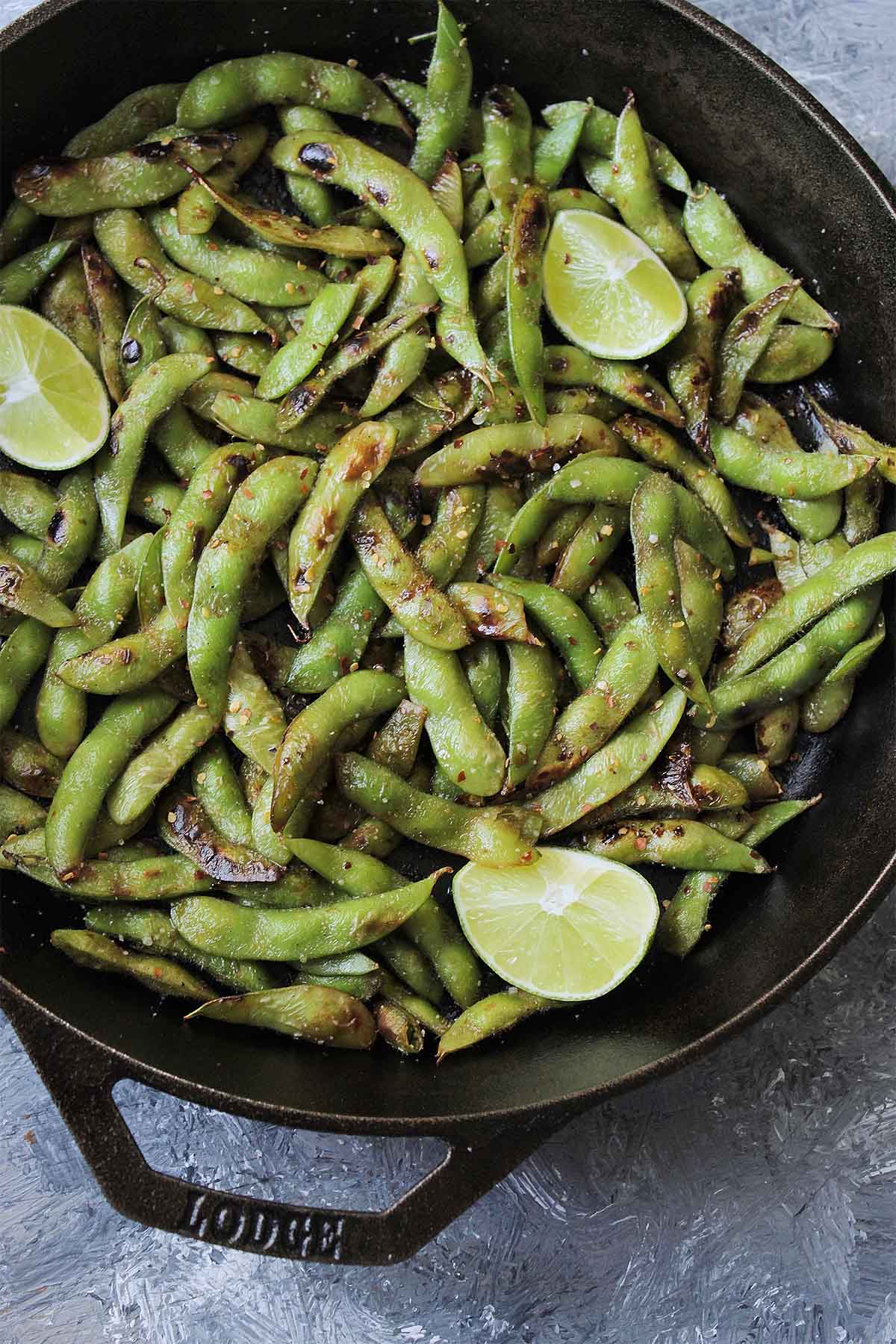 What Are Edamame?
If you've never eaten edamame before, they may look like sugar snap peas. However, edamame is not quite the same. The pods of edamame are very fibrous and should not be eaten. Trust me, they don't taste good, I've tried.
Edamame is a soybean that's picked while young. You can find edamame both shelled and unshelled. In this recipe, we're using shelled edamame.
Ingredient Notes
Here are the ingredients you'll need to make Asian style edamame:
Sesame oil: This oil adds so much flavor to the dish!
Edamame in pods: Edamame can be purchased shelled or unshelled. For this recipe you'll want to look for the unshelled edamame.
Lime: Almost every dish needs a bit of acid. Freshly squeezed lime juice is best, but bottled lime juice will work in a pinch.
Morton kosher salt: Even though we don't eat the edamame pod, the salt still flavors the pod. You can taste it while getting to the inside of the edamame.
Red pepper flakes: These add a bit of spice and heat to the dish. Feel free to omit if you don't like spicy foods.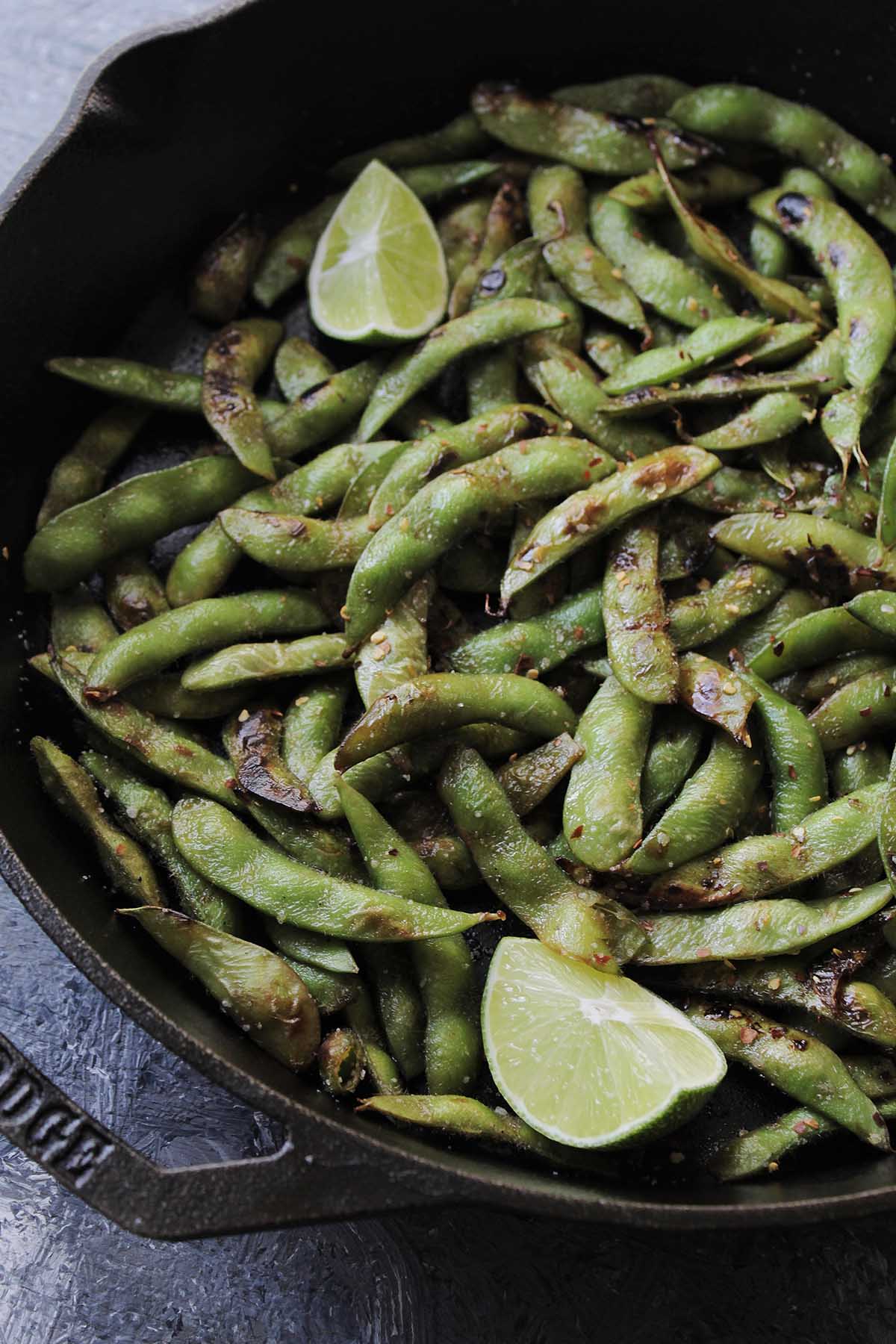 Tools & Equipment
There's not a lot of equipment that you'll need to make these pan fried edamame. You can make this whole recipe with a simple cast iron skillet.
Cast irons are a very versatile tool to use in the kitchen. And don't worry, I have an easy guide on how to clean and care for your cast iron. Not only will this tool come in handy for these soy sauce edamame, but also for many other recipes.
Recipe Frequently Asked Questions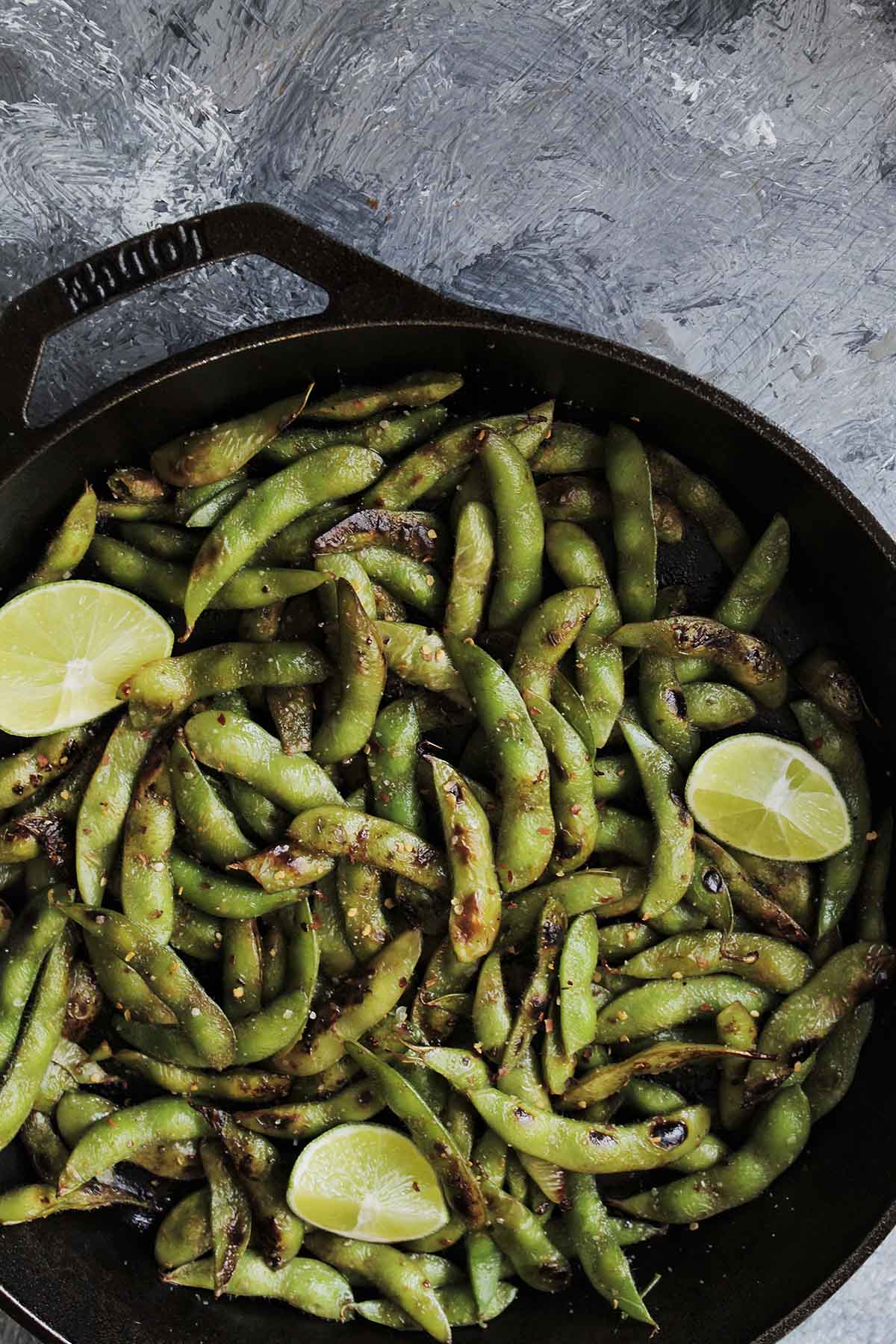 Other Recipes You May Enjoy