Hosting a party? You need this party planning checklist! This free entertaining guide is filled with a timeline to keep you on track, as well as planning templates for guest lists, menus, and brainstorming for your party. This printable PDF is a must for anyone planning a party or get-together!
Maybe it's just me, but I am obsessed with hosting parties and get togethers. That probably has something to do with me being an event planner by day. However, I know that the idea of hosting is not always a fun for everyone. Figuring out the menu, everyone's dietary needs, cleaning the house, making sure everyone has a good time - it can be stressful!


I have a big family, so every time we just have a casual lunch or dinner all together, it's basically like throwing a dinner party. I've learned a few tricks along the way, and I want to share them with you!


Today we are breaking down how to host a party step by step. Meaning, you aren't going to have to stress about all the small details because I've already done that for you! All you need to worry about is who you're inviting & what you're going to wear!


Party Planning Steps

Once you've decided you're hosting a party whether it's to celebrate a birthday, watch the Super Bowl, or just a casual Saturday night get together, it's time to start planning.


First things first, download this party planner checklist and guide. It's going to have everything you need to plan a successful party. Once you've grabbed the checklist, it's time to get to work!


Step One: Tackle the guest list. Using the guest list planner template, write down the names of the people you'll be hosting.


Step Two: Figure out the date & time of the party or get-together. Then, invite your guests and note who's coming and who's not available.


Step Three: Use the party planning checklist to jot down all your ideas for the party. Think of this template as a brain dump to help you think through the ideas you have in your head.


Step Four: Using the party menu planner, start brainstorming what food you'll have at the party. You could whip up something as simple as burgers on the grill, or make an elaborate fruit display - it's all you to up! Don't forget to plan for the correct number of guests when preparing the food.


Step Five: Follow the entertaining checklist in my free printable guide to help you stay on track with planning. It has all the steps from one month before the party through the day of the party.


RELATED POST: Printable Thanksgiving Checklist Planner
Tips for a Successful Party

Over the years of entertaining people in our home, we've learned a couple of tricks! The main goal of any party, in my opinion, is good food, fun conversations, and a damn good time! In order to achieve this, you need flow & proper preparation so you too can enjoy the party! Here are my top tips!


Add A Special Touch


If you're feeling fancy or want to add some special touches to your party or get together, by all means, do so! It will definitely help make your guests' night memorable.


Just don't get too caught up in the details. This is when entertaining can become stressful (and sometimes even not fun). Use what you've got & don't stress about the rest. Like I've said, all you really need for a fun time is some food, drinks, and good family & friends!
Here are some of my favorite extra little touches that don't take a whole lot of extra time:


Decorate your table to enhance the theme: Pinterest has many creative themed tablescapes. Draw some inspiration and create your very own!


Create a signature drink: It's fun to create a signature drink or cocktail for the occasion. The drink can complement the flavors or theme of the party!


Find the perfect party playlist: Adding music is a fun way to get the party started. Make sure you find a playlist that matches the taste of your guests. When in doubt, search 'party playlist' or 'dinner party' on Spotify.


Jazz up store bought food: I have a special trick for parties where you're serving a lot of food. If you don't have time to make everything homemade, but want people to think it's homemade, just 'zhuzh it up' a little. For example, buy some cupcakes and add some fresh florals to the top. Grab some premade hummus and pita, but transfer the hummus to a glass serving, drizzle with some olive oil, and warm up the pita bread. Nobody will ever know!


RELATED POST: Hosting An Intimate At-Home Birthday Dinner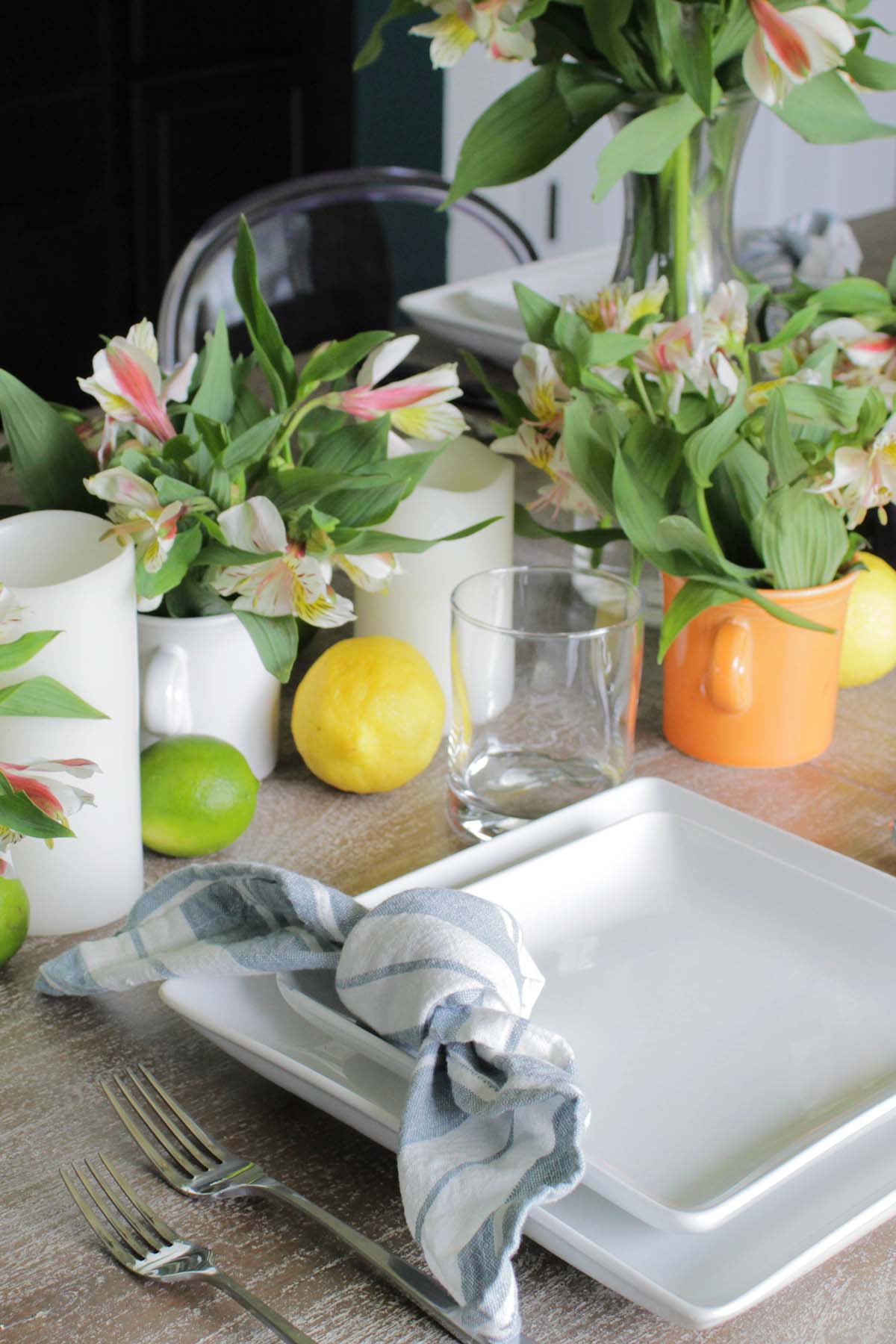 Remember to Enjoy the Party


When it comes time for the party, your main goal is to relax, spend time with your family & friends, and most importantly, have fun!! In order to make sure this happens, here are some tricks!


Allow yourself time to get ready for the party - hair, makeup, and a cute outfit!


Turn on the music and grab a drink for yourself before guests arrive. Get yourself into a party mood!


Don't stress during the party! You did a great job planning, and everything will turn out fine.


Focus on your guests and having fun, not all the other distractions. With proper preparations, you won't have to worry about much in terms of getting the food ready!


If people offer to help, let them! It can be stressful finishing up the last few details, so accept the help. You may even want to invite a friend over 30 minutes before the party just to help with any last details!


RELATED POST: Baking For a Crowd
Don't Forget Your Party Planning Checklist
Trust me, you're going to want this entertaining checklist to help you stay on track. It's free and has three templates and a two-page checklist. Don't forget to grab your copy!