Here's a quick guide about the different varieties of meringue, including French, Italian, and Swiss. Learn how each type of meringue is used and what makes it unique.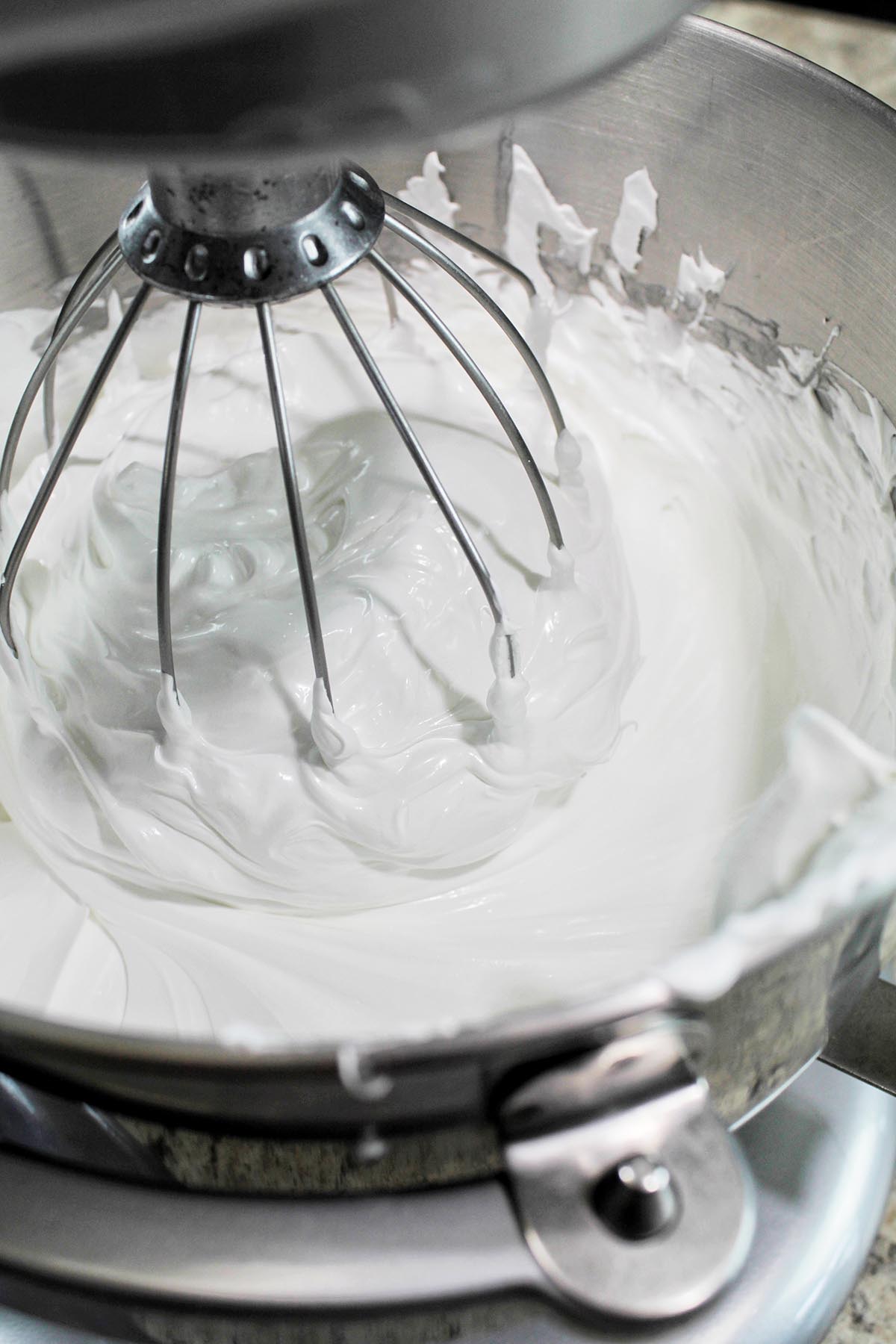 Want To Save This Article?
Enter your email below and we'll send it straight to your inbox. Plus, you'll receive new weekly recipe inspiration.
Meringue is a classic pastry technique that's used in many different desserts. Whether you want to make macarons or meringue buttercream, you'll need to learn how to master meringue.
There are three common ways to make meringue, all of which use slightly different techniques. These techniques are referred to as French (common) meringue, Italian meringue, and Swiss meringue.
This guide will teach you about each type of meringue as well as the different reasons you should consider using each of these methods when baking at home.
Jump to:
What You'll Learn In This Post
What meringue is and how to make both soft and hard meringues.
How all three types of meringue are unique.
What method of meringue you should use for common baking projects.
If you enjoy learning about the science and techniques of becoming a better baker, sign up for my free guide with 10 of my all-time favorite tips every baker should know.
What Is Meringue?
At its core, meringue is a mixture of egg whites that have been whipped with sugar.
When you whip the egg whites, there are many interesting things that happen at a scientific level.
As air bubbles are incorporated into the liquid egg whites, some of the egg proteins unfold. These unfolded proteins move around and find neighboring proteins to bond with.
The bonded air bubbles slowly start to become a strong network. Then, additional air bubbles are able to be whipped in because the network of strong air bubbles keeps the mixture from collapsing.
This process will result in a light, glossy, and airy meringue.
French Meringue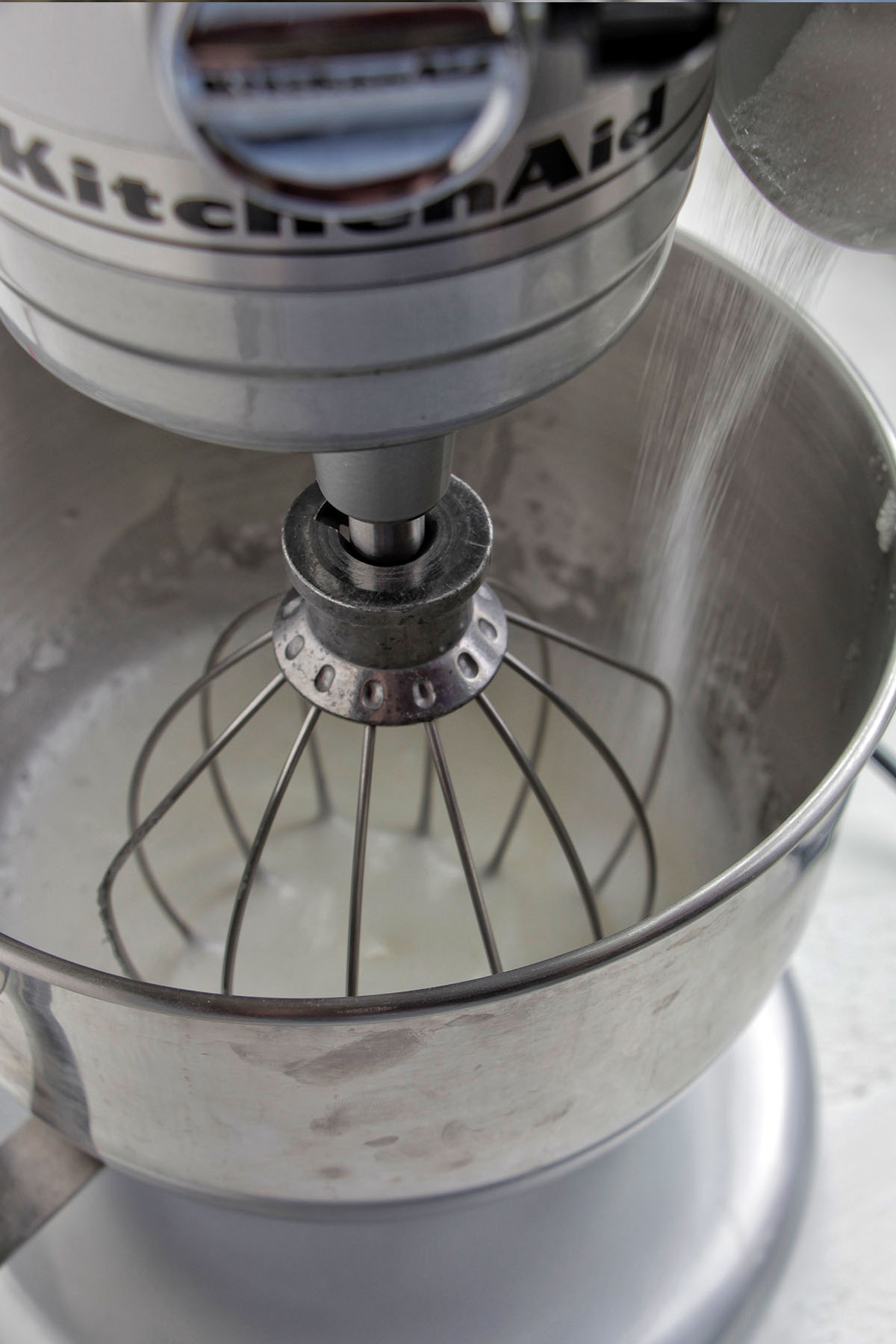 How it's Made: This type of meringue is also called 'common' meringue. It's made by beating egg whites until foamy, then slowly beating in granulated sugar.
This method can make both soft and hard meringue, depending on how much sugar you add to the egg whites.
Texture: Generally French meringue is the least stable meringue. It has a soft, airy, and light texture.
Common Uses: Most chefs prefer to bake French meringue. This is partly due to its unstable nature compared to other types of meringue. It also takes on a light, melt-in-your-mouth quality when baked.
Pro Tip: It's best if the sugar is slowly added to the egg whites. This gives time for the sugar crystals to dissolve so they don't weigh down the egg foam. If sugar is added too quickly, the protein molecules may not properly unfold.
Italian Meringue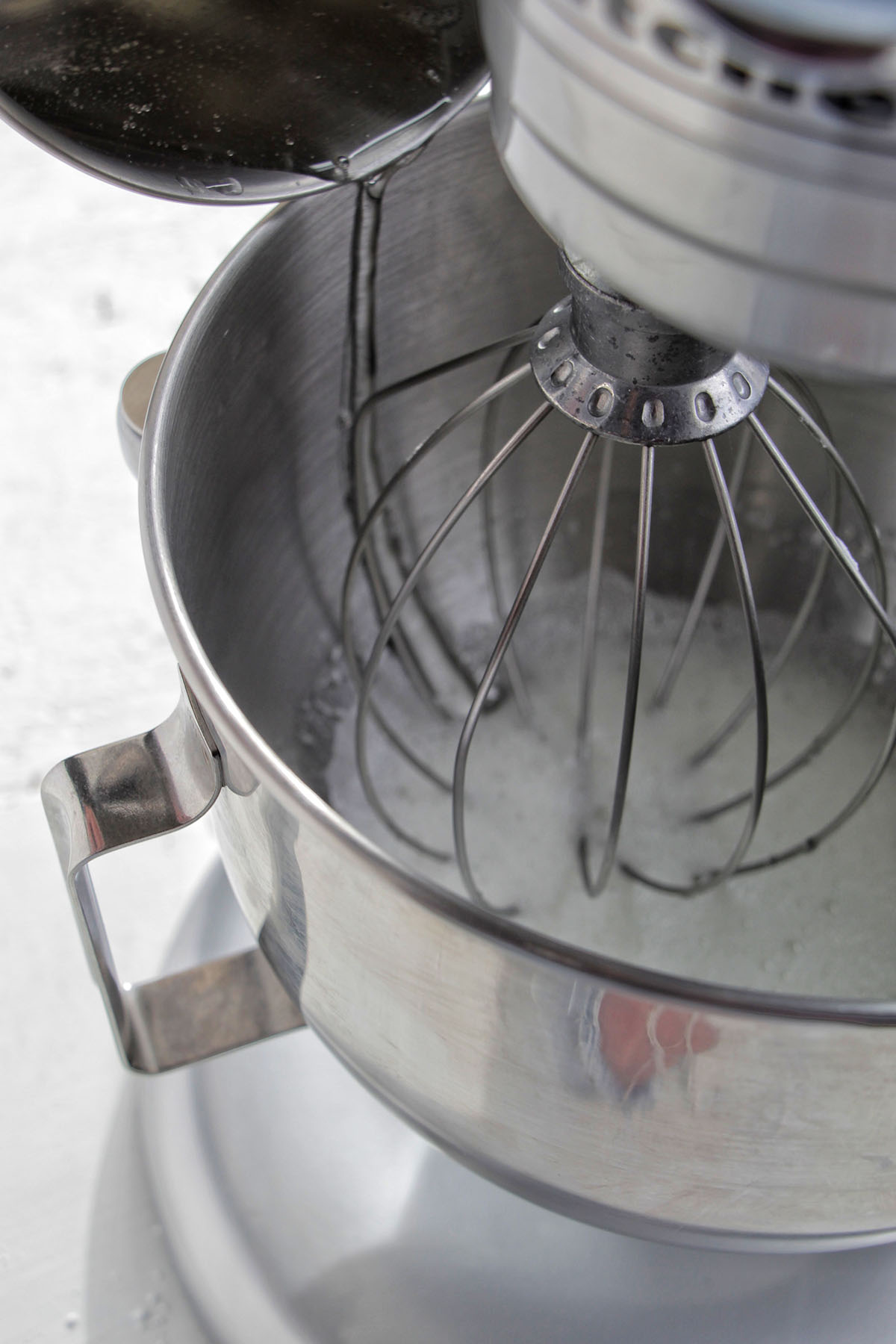 How it's Made: Italian meringue is made by heating up sugar and water to form a 245°F (118°C) sugar syrup. Then, while the egg whites are whipping in a stand mixer, the hot sugar syrup is slowly poured down the side of the mixing bowl. Allow the eggs to continue whipping to stiff peaks.
Texture: Italian meringue is known for being the most stable. It has the lowest volume of the three types and is the densest.
Common Uses: This meringue is very velvety and rich. It's great when used as a cake filling, frosting, or added to mousse and creams.
Pro Tip: Be sure to slowly pour the sugar syrup down the bowl of the mixer. If you pour the syrup too close to the whisk attachment, the sugar will splatter all over the mixing bowl.
Swiss Meringue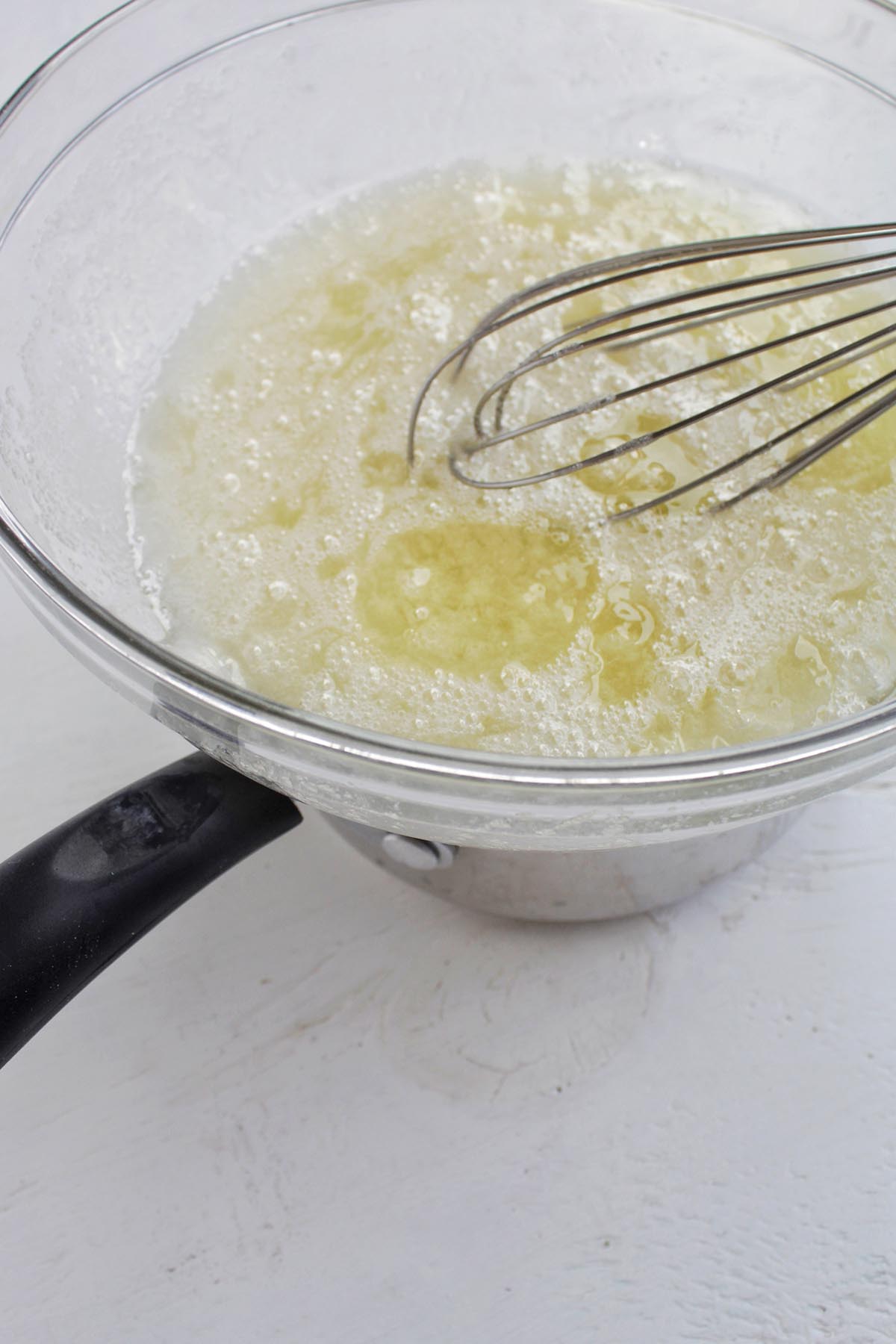 How it's Made: This method combines egg whites and granulated sugar in a bowl, then heats the mixture over a double boiler (bain marie) until the temperature reaches approximately 100°F (38°C). The goal of this process is to completely dissolve all the sugar.
Then, the heated egg white mixture is whipped until stiff peaks have formed.
Texture: This meringue tends to be on the denser side. It's also smooth and silky.
Common Uses: Swiss meringue is known for its stability. It's ideally used for making cake decorations (since it doesn't expand as much when baked) or in buttercream.
Pro Tip: Many chefs double-check that the egg white and sugar mixture is ready by pinching it in between their fingers. If you can still feel sugar granules, the mixture needs to cook longer.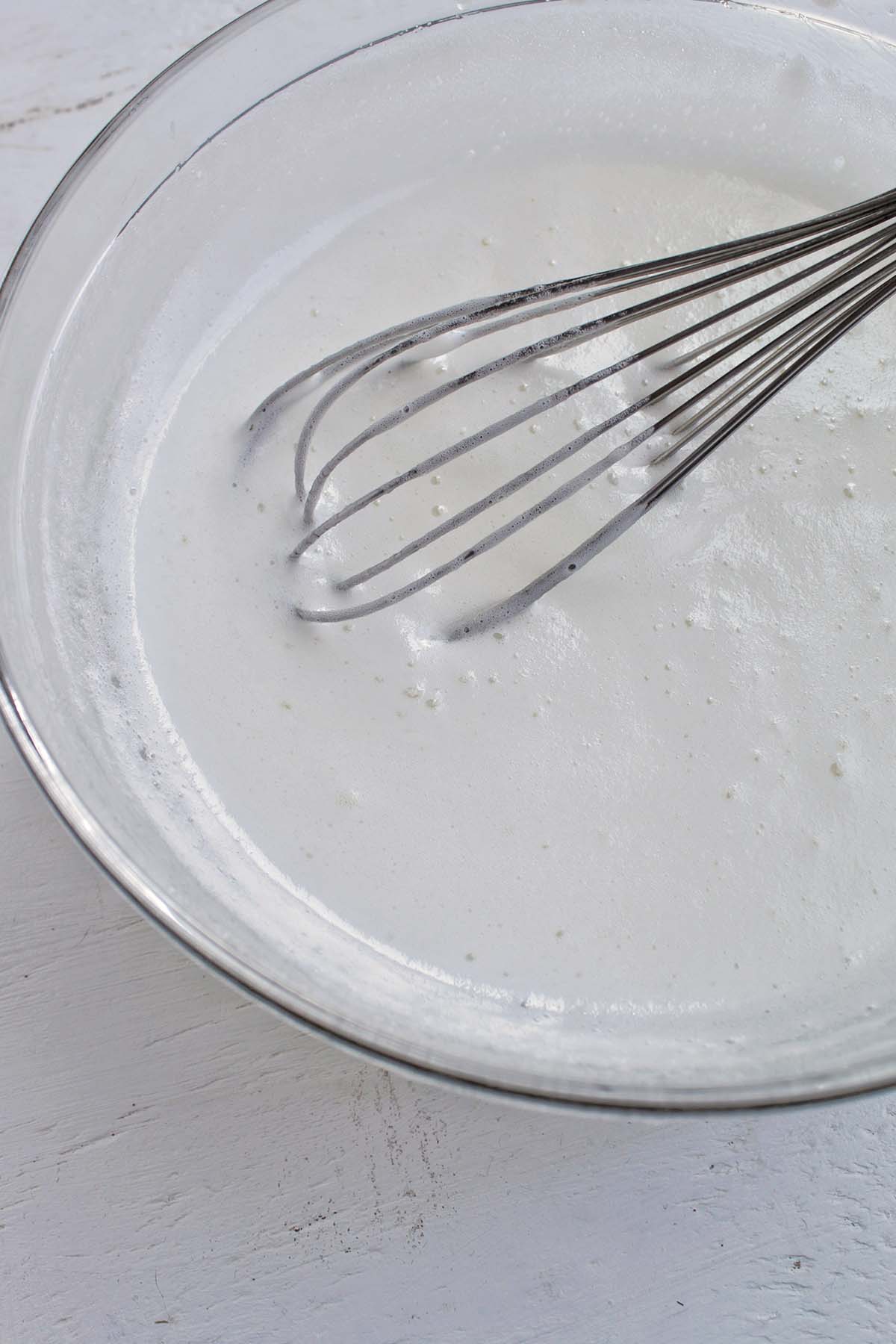 Soft and Hard Meringue
Depending on the ratio of sugar to egg whites, you can make a soft or hard meringue for any of the three types of meringue.
Soft meringue is a result of low sugar content. This is often used when folding egg whites into dishes like mousse, spongecake, and souffle. Because of the low amount of added sugar, this type of meringue will never become crisp. It's not a good option for baked meringue dishes like macarons or pavlova.
Hard meringue on the other hand has an equal amount or more, by weight, of sugar and egg whites. This type of meringue tends to be used for buttercream.
If you had twice as much sugar, by weight, as egg whites, you'll have a hard meringue that can be dried in the oven. This results in crunchy meringue that can be used as layers in a cake or a dessert cup filled with ice cream.
No matter what type of meringue you choose to make, look for meringue that's smooth, glossy, and moist.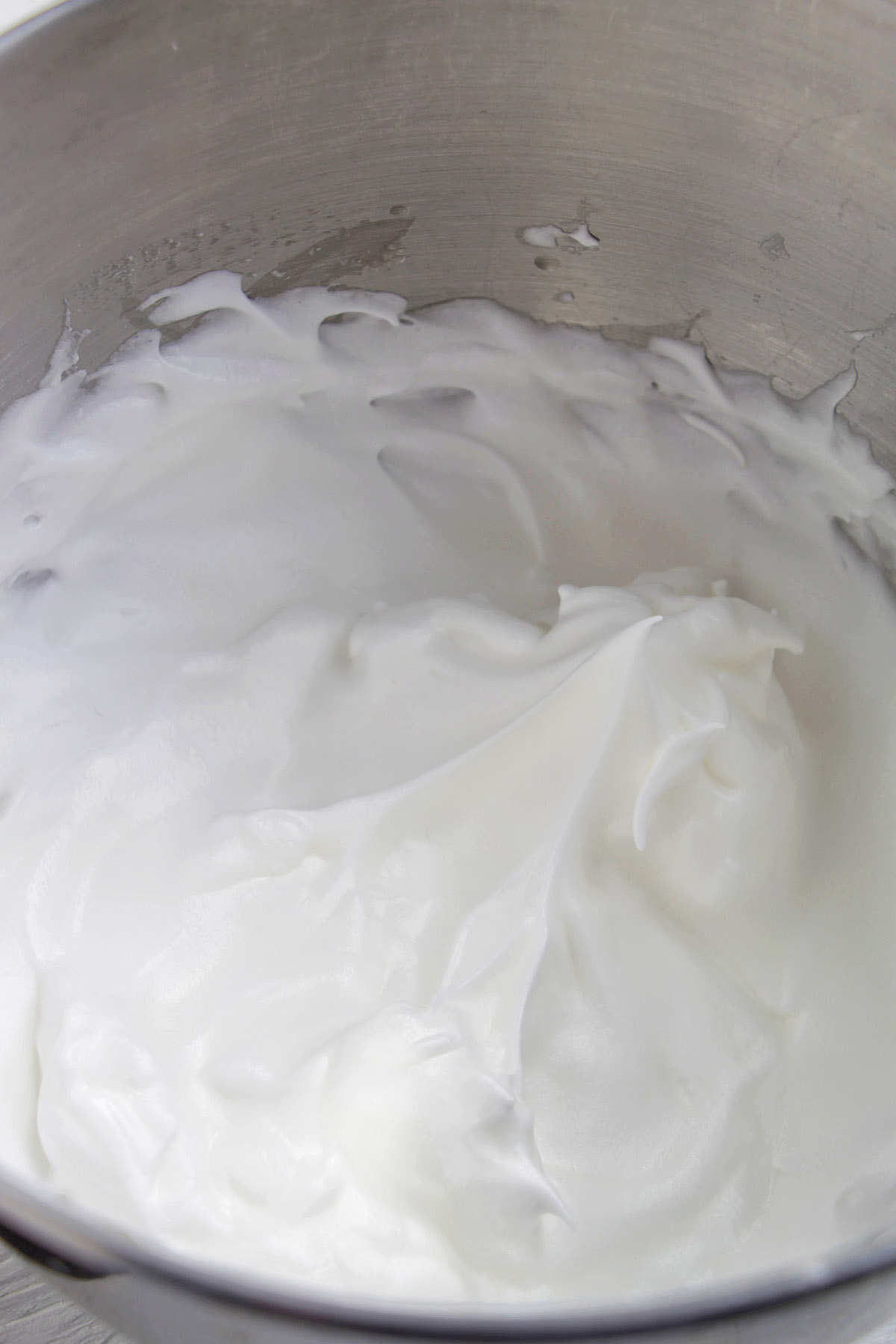 What Type of Meringue Works Best?
Wondering what type of meringue is generally used for each purpose? Here's a quick rundown:
French
Pie topping
Souffle
Sponge cakes
Folded into cake batters
Spooned or piped into cookies
Pavlova
Baked Alaska
Italian
Buttercream
Pie topping (like lemon meringue pie)
Mousse
Any piping projects
Swiss
Buttercream (like this shortbread cookie cake with strawberry buttercream)
Frosting
Mousse
Any piping projects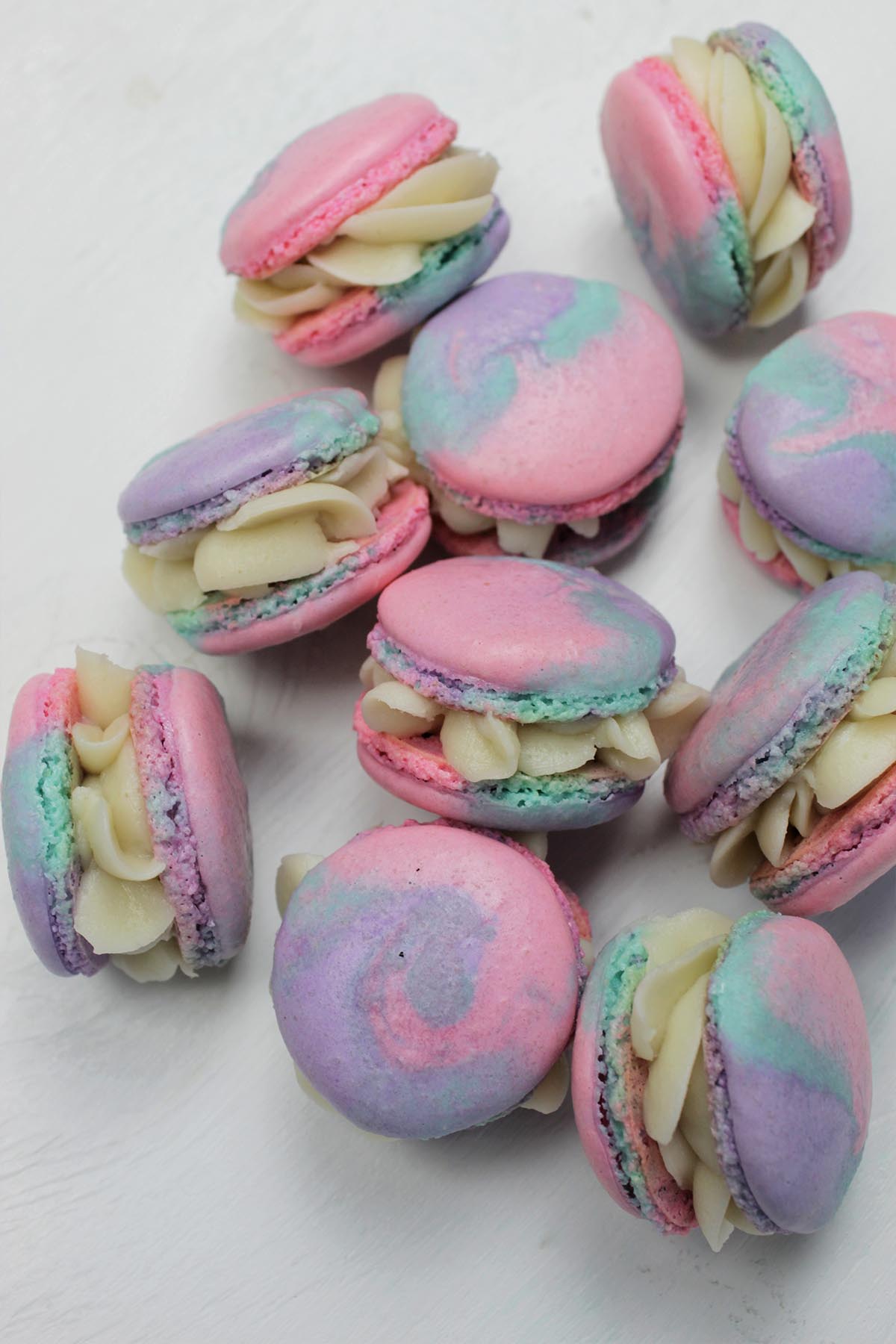 Troubleshooting Meringue FAQs
What is meringue made of?
Meringue is made up of egg whites and granulated sugar that have been whipped together.
My meringue isn't shiny. How can I fix this?
There are two possible causes. First, ensure that you've added enough sugar to the egg whites. If you're following a recipe, this is probably not your issue.

You may have also overwhipped the meringue. It's important only to whip the egg whites until stiff peaks form.
I have lumps in my meringue. Is this correct?
No, you do not want a meringue that has lumps in it. You'll need to start over and re-make the meringue.

To avoid this, be sure you are using enough sugar and only whipping the egg whites until they form stiff peaks.
My egg whites aren't whipping up. What did I do wrong?
The most common problem is that you have some kind of fat present. Be sure you did not get any egg yolk mixed in with the egg whites.

I like to clean my mixing bowl and whisk attachment with some white vinegar and a paper towel. This helps to ensure any oil residue that may be left on the bowl or whisk is wiped away.

Another mistake you may be making is adding your sugar too early to the egg whites. Always allow the egg whites to begin foaming (around the soft peaks stage) before you add sugar to the mixture.
I overwhipped my egg whites. Can I fix this?
Unfortunately, there is no fix for overwhipped egg whites. You'll have to start all over and make a new batch. Next time, stand close to your mixer and watch the egg whites throughout the entire process. Only whip until stiff peaks form.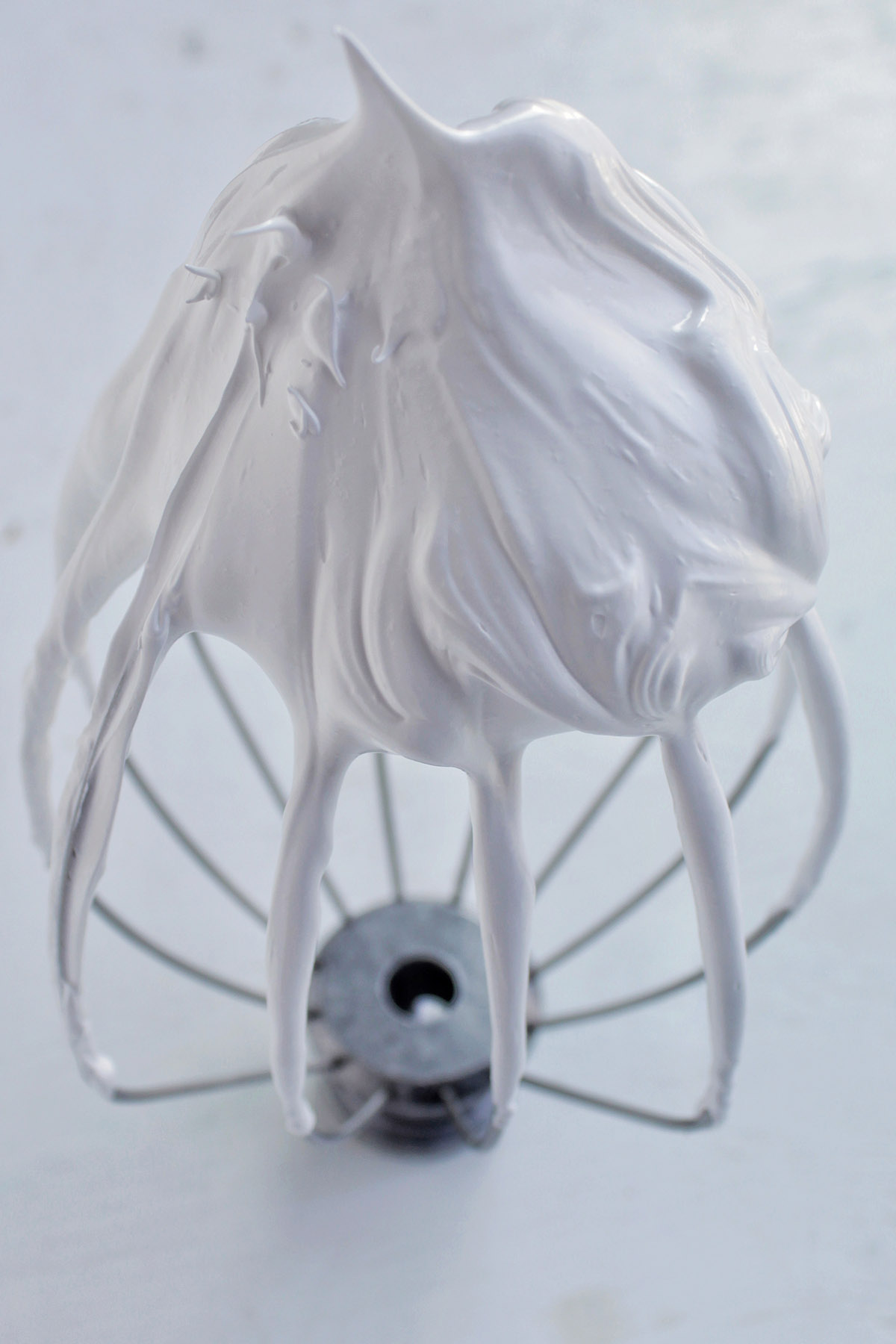 Tips for Making Meringue
Now that you know about the types of meringue, here are some general tips to ensure success when making meringue:
Be sure there are no egg yolks mixed with the egg whites. Fats interfere with the aeration of the egg whites.
Egg whites foam best at room temperature (around 70°F - 80°F). Be sure to take the egg whites out of the refrigerator and allow them to come to room temperature before making meringue.
If you're making French-style meringue, try adding cream of tartar to help stabilize the egg whites. You'll need 2 teaspoons (10 grams) of cream of tartar for every 1 pound (480 grams) of egg whites.
Overwhipped and under-whipped egg whites will be unstable. Don't whip the egg whites too quickly at too high of a speed.
Sources
Love this guide? Please leave a comment below. Don't forget to follow along on Instagram, Facebook, YouTube, and Pinterest for more recipes.