Learn the basic types of hot and cold hors d'oeuvres. Have you ever wondered 'what are hors d'oeuvres?' This post covers the basics about hors d'oeuvres and how they differ from appetizers. Plus, you'll learn about the types of cold and hot hors d'oeuvres, and how to serve them up at your next party.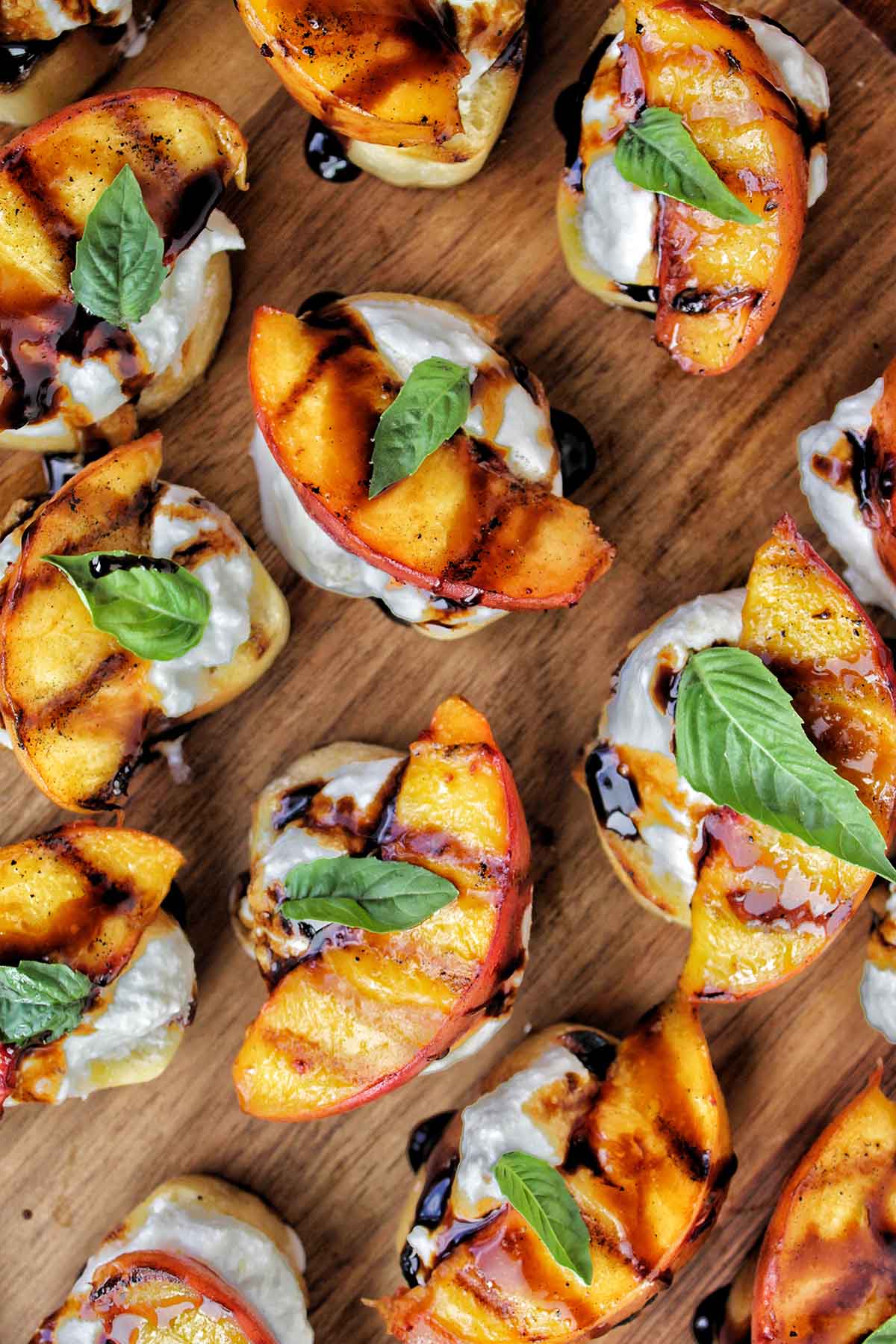 Jump to:
Today, I'm teaching you all about hors d'oeuvres! Whether you're planning a cocktail party, wedding, or formal dinner, hors d'oeuvres are the perfect answer!
We'll talk about the definition of hors d'oeuvres and how to properly pronounce the word. Then, I'll share the five types of cold hors d'oeuvres and four types of hot hors d'oeuvres, along with some of my favorite recipes.
If you'd prefer to learn about this information with a video, check this out:

What Are Hors D'oeuvres?
The term 'hors d'oeuvres' (pronounced "or-DERVS"), is a French word that translates to "outside the work." Meaning, back in the day, the restaurant service staff used to prepare these small bits of food for guests to enjoy while the kitchen staff prepared the hot meal.
While that's not really the case in today's world, we still use the term hors d'oeuvres to refer to small, bite appetizers.
There are no hard and fast rules about hors d'oeuvres - feel free to use your imagination. However, there are some general guidelines for preparing hors d'oeuvres:
Think small, bite-sized food
Always make sure they're visually appealing
Flavor is key, but the hors d'oeuvres shouldn't be overpowering
The flavor should complement whatever foods will follow, but try not to repeat flavors
You might be wondering what's the difference between hors d'oeuvres vs appetizers. While there is very little difference nowadays, technically appetizers are served as the first course (introduction to a meal), while hors d'oeuvres are served to whet an appetite (before the meal).
Types of Cold Hors D'oeuvres
There are five types of cold hors d'oeuvres that are generally known:
1. Canapés: Mini, open-faced sandwiches. Typically, they are constructed from a base (bread, cucumber, endive, mussel, etc.), a spread (flavored butter, cream cheese, etc.), and garnishes. Check out this smoked salmon canapé recipe.
2. Crudités: A raw or slightly blanched vegetable served as an hors d'oeuvre. Some commonly used vegetables include broccoli, carrots, celery, cauliflower, and radishes.
3. Dips: Whether hot or cold, dips are typically served with crudités, crackers, toasts, or chips. Check out this caramelized onion & bacon dip recipe.
4. Caviar: The salted roe (eggs) of the sturgeon fish. Often considered a very premium hors d'oeuvre, the most common types include beluga (most expensive), osetra, sevruga, and pressed caviar.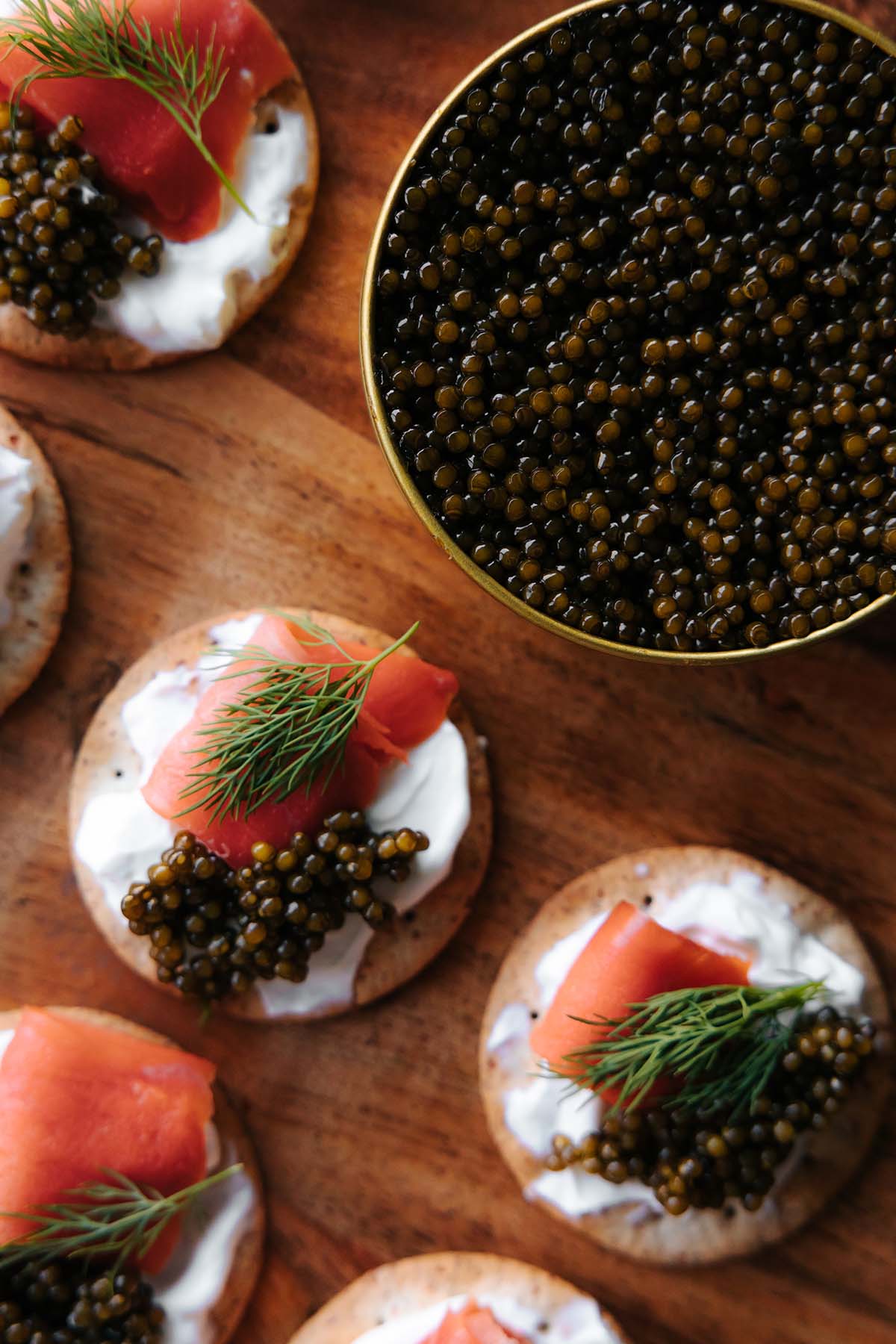 5. Sushi & Sashimi: Sushi is raw or cooked fish/shellfish rolled on seasoned rice. Sashimi is raw fish eaten without rice. And just so you know, in Japan, sushi (zushi) refers only to flavored rice. Check out this homemade sushi recipe.
Types of Hot Hors D'oeuvres
Hot hors d'oeuvres are not as easy to define as cold ones. However, here are some common examples:
1. Small Skewers (brochettes): Meat, poultry, game, fish, shellfish or veggies on a skewer. Typically they are marinated, then baked, grilled, or broiled, and served with a side sauce for dipping. Check out this Asian-style brochette recipe.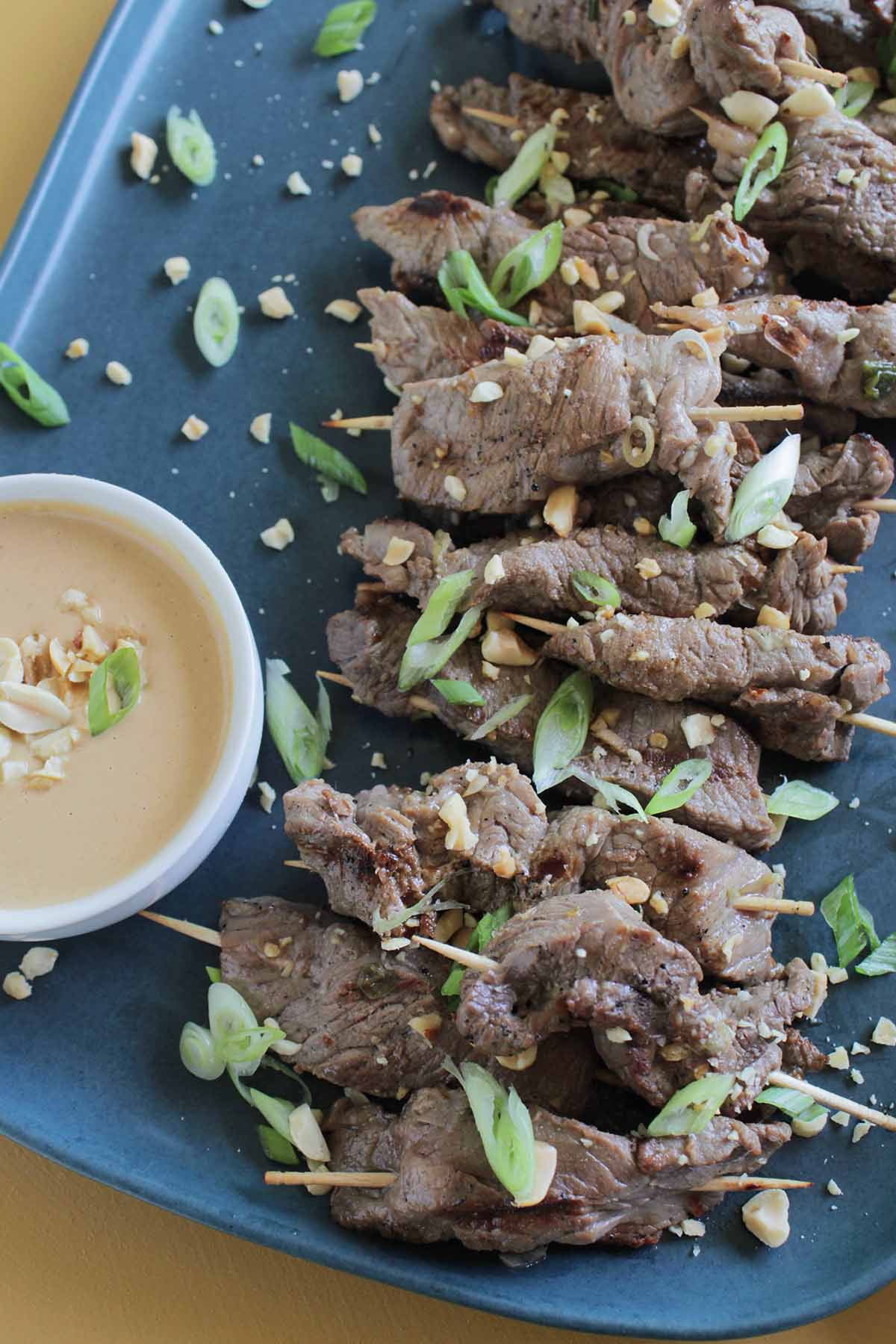 2. Meatballs: Made from ground beef, veal, pork, or poultry and served with a sauce.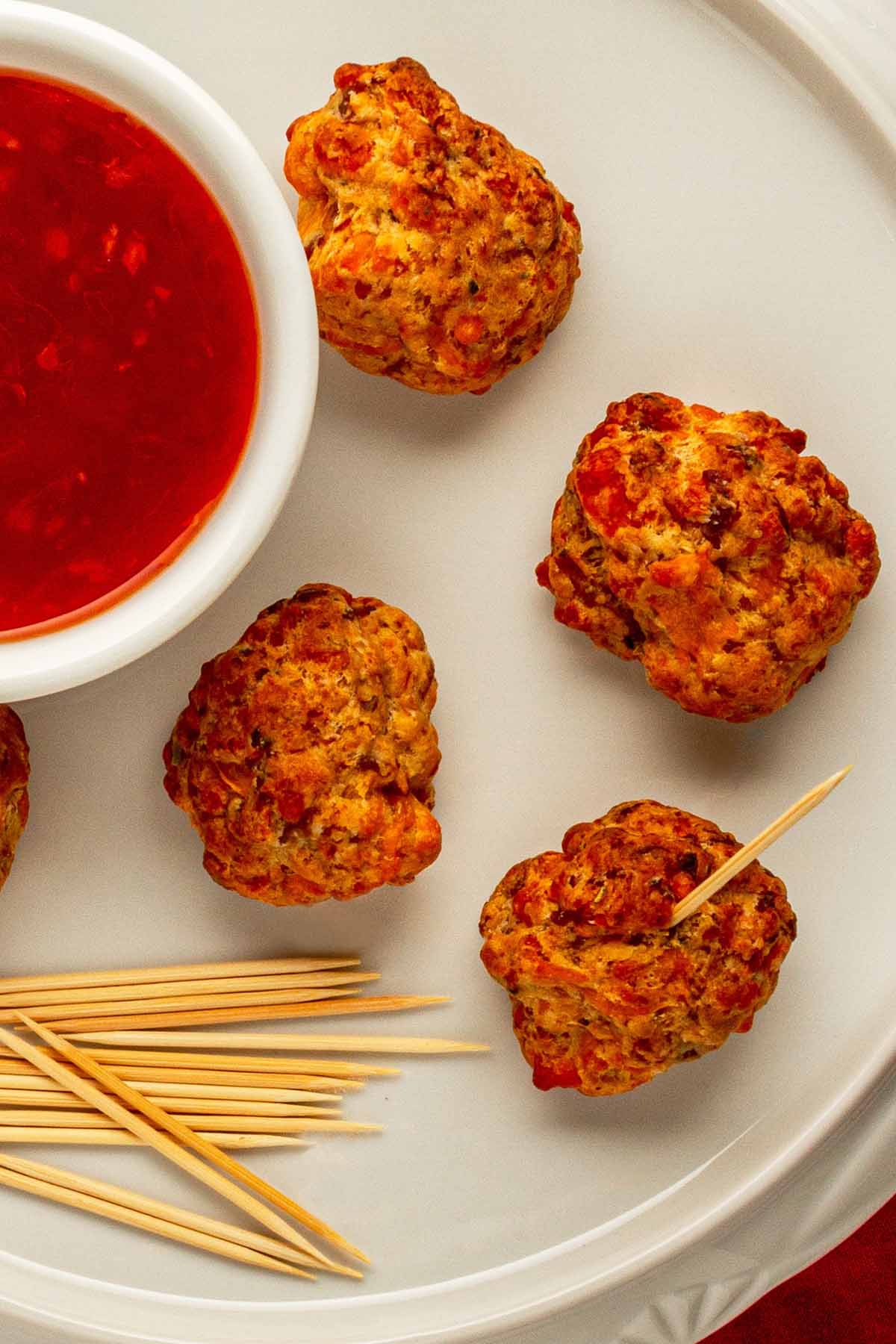 3. Wrapped Hors d'oeuvres: A piece of savory meat or roasted veggies wrapped around a complementary or contrasting slice of fruit or vegetable.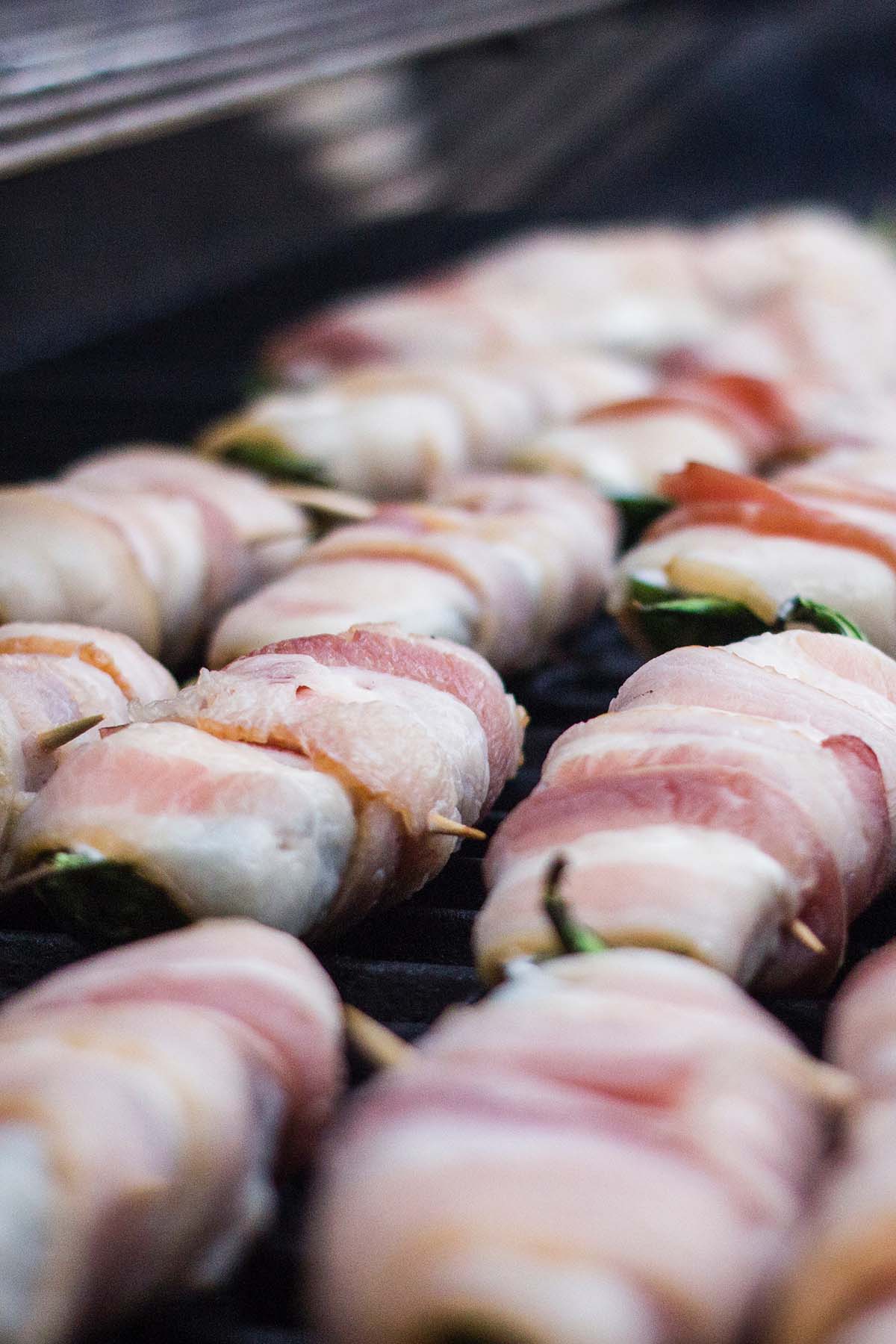 5. Filled Dough: This category encompasses phyllo dough, savory pie crust, or puff pastry dough. Typically they are stuffed with a variety of fillings, both meat and veggie based.
How Should I Serve Hors D'oeuvres?
The first thing you'll need to do when you plan on serving hors d'oeuvres is to create a menu. Make sure to plan an assortment of hors d'oeuvres that have contrasting flavors, textures, and styles. You'll want a mix of both cold and hot bites.
When it comes to plating and serving hors d'oeuvres, you have a few options.
Passed Hors D'oeuvres
For a fancy cocktail party or a wedding, you may prefer passed hors d'oeuvres. These are hors d'oeuvres presented on trays and passed by a waiter or waitress. Remember to make passed hors d'oeuvres bite-sized and in a utensil or dish that is easy to eat from.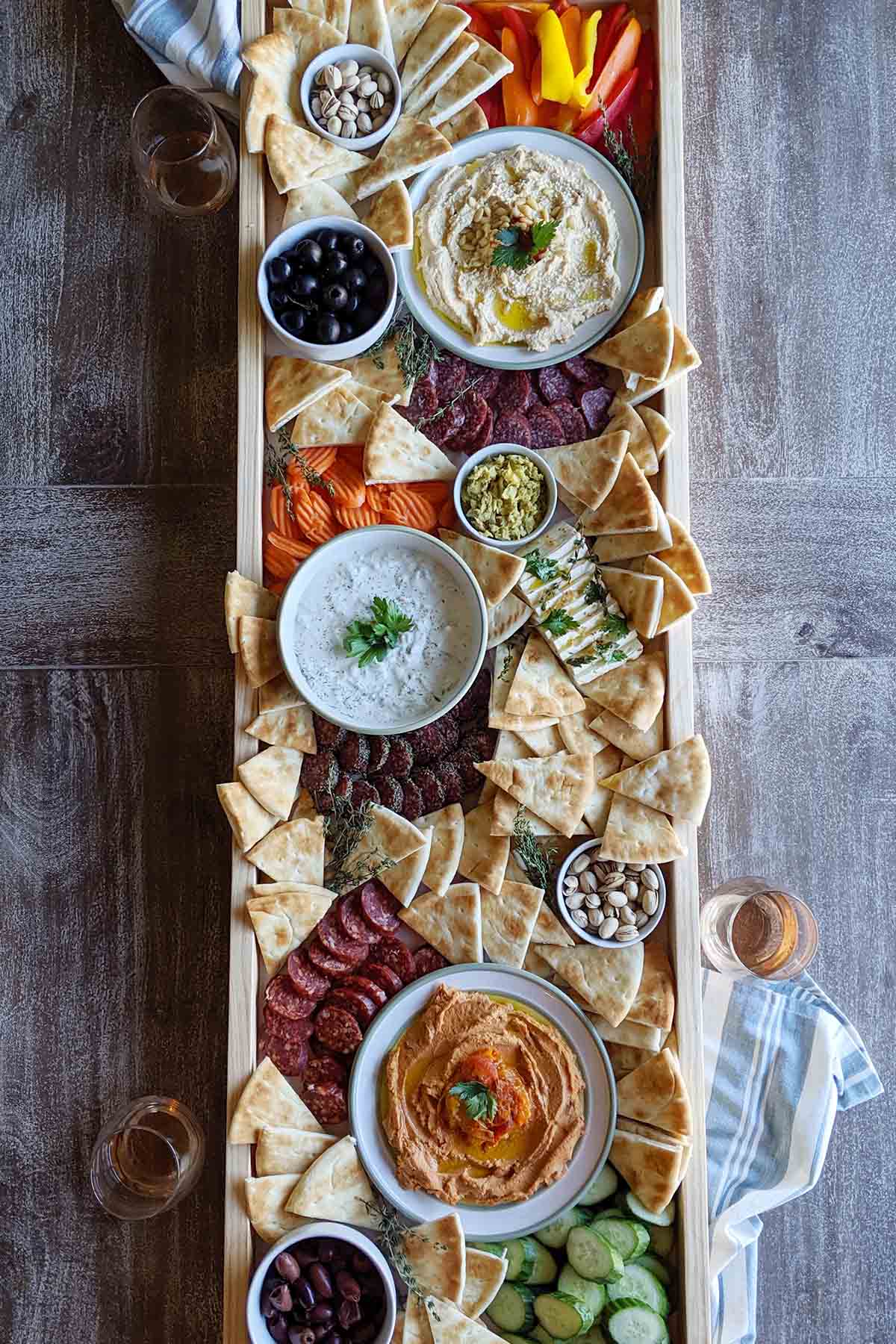 Buffet Style
Another way to serve hors d'oeuvres is in a buffet style. You could have one large buffet table or several smaller buffet tables.
Presentation is everything with a buffet. It's important to think through the colors, flavors, and textures that are placed next to each other.
With buffets, hot hors d'oeuvres can be served in equipment to keep them warm. Cold hors d'oeuvres, on the other hand, can be displayed on platters, in baskets, or on trays.
Whatever you do, just remember to make your display visually pleasing. That's part of the fun of eating hors d'oeuvres!
Source
To learn more about hors d'oeuvres, check out On Cooking: A Textbook of Culinary Fundamentals.
Love this guide? Please leave a comment below. Don't forget to follow along on Instagram, Facebook, YouTube, and Pinterest for more recipes.