Learn about heavy appetizers and hors d'oeuvres to serve at your next party
Heavy appetizers are perfect to serve at a cocktail hour, as the main meal, or during cocktail parties. This article will teach you about what's considered a heavy appetizer and hors d'oeuvre, as well as recipe ideas! Plus, you'll learn how to plan the correct serving sizes for a party.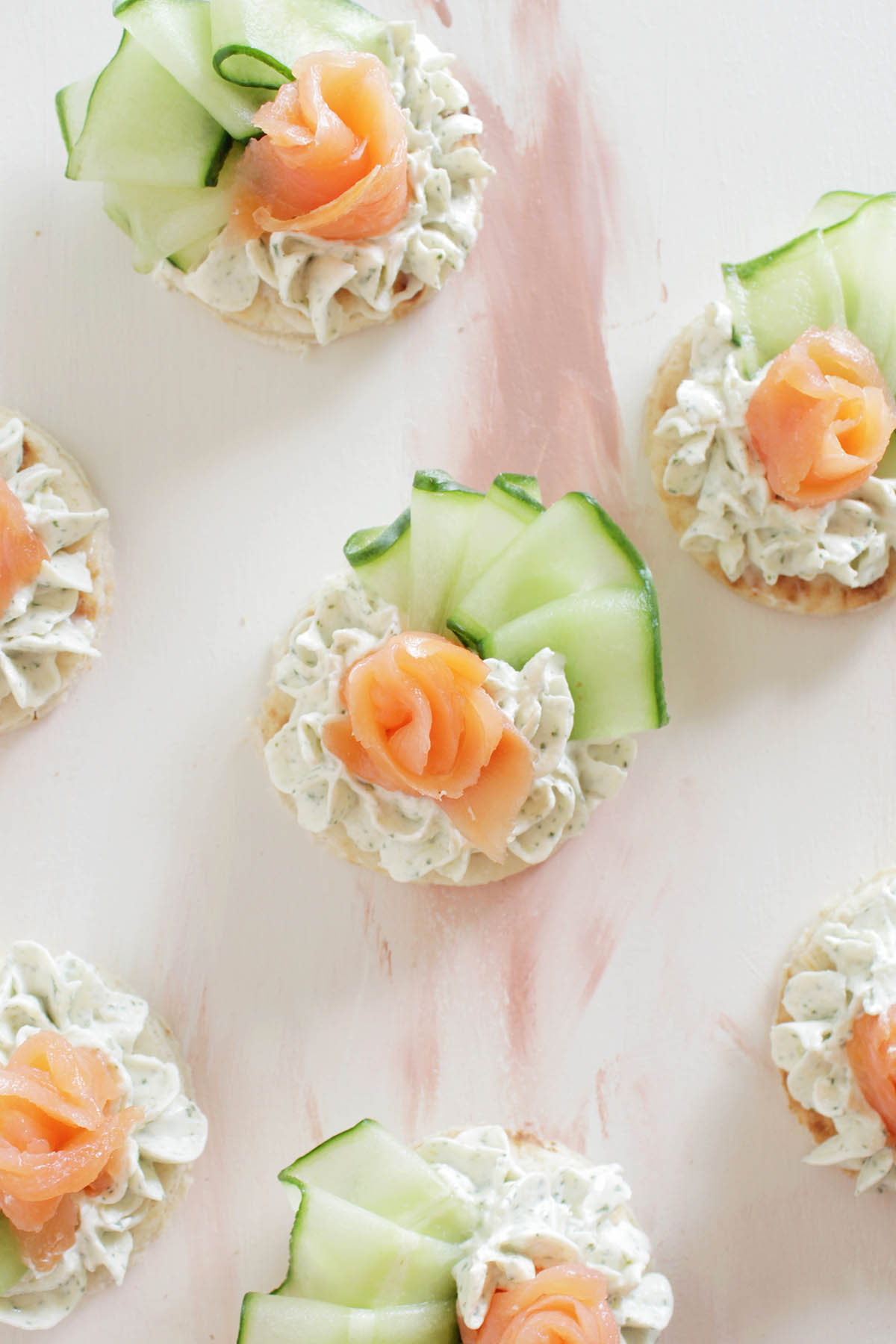 Jump to:
Have you ever attended a party that promised you heavy appetizers, but you ended up leaving hungry? Today, I want to help you make sure that never happens at a party or event you plan!
We're talking all about how to plan the types of appetizers you want to serve. Plus, I'll give you tips for suggested serving sizes!
What Are Heavy Appetizers?
Heavy appetizers are food that will fill people up!
A heavy appetizer is typically served before dinner to hold people over before eating the main course. Or, multiple heavy appetizers could be served as the main food. This is usually something you would see at a cocktail party.
While there is no true definition of a heavy appetizer, here are some things that make traditional appetizers more filling:
They are full of protein or have a protein component. This could be something like shrimp cocktail, chicken wings, or smoked salmon canapés.
The appetizers have some substance or bulk to them. Think of appetizers like mini sliders or puff pastry bites. Oftentimes these appetizers have multiple ingredient components that make them substantial to eat.
Pair a variety of appetizers together to make up a mini meal. Be sure the flavors of each appetizer coordinate with each other. This could be a mix of hot or cold appetizers, as well as bread, cheese bites, fresh fruit, fresh vegetables, and various proteins.
Mini sizes of dishes that could traditionally be served as part of the meal. Some common examples could include soup shooters, skewers of shrimp, or even small portioned lamb chops.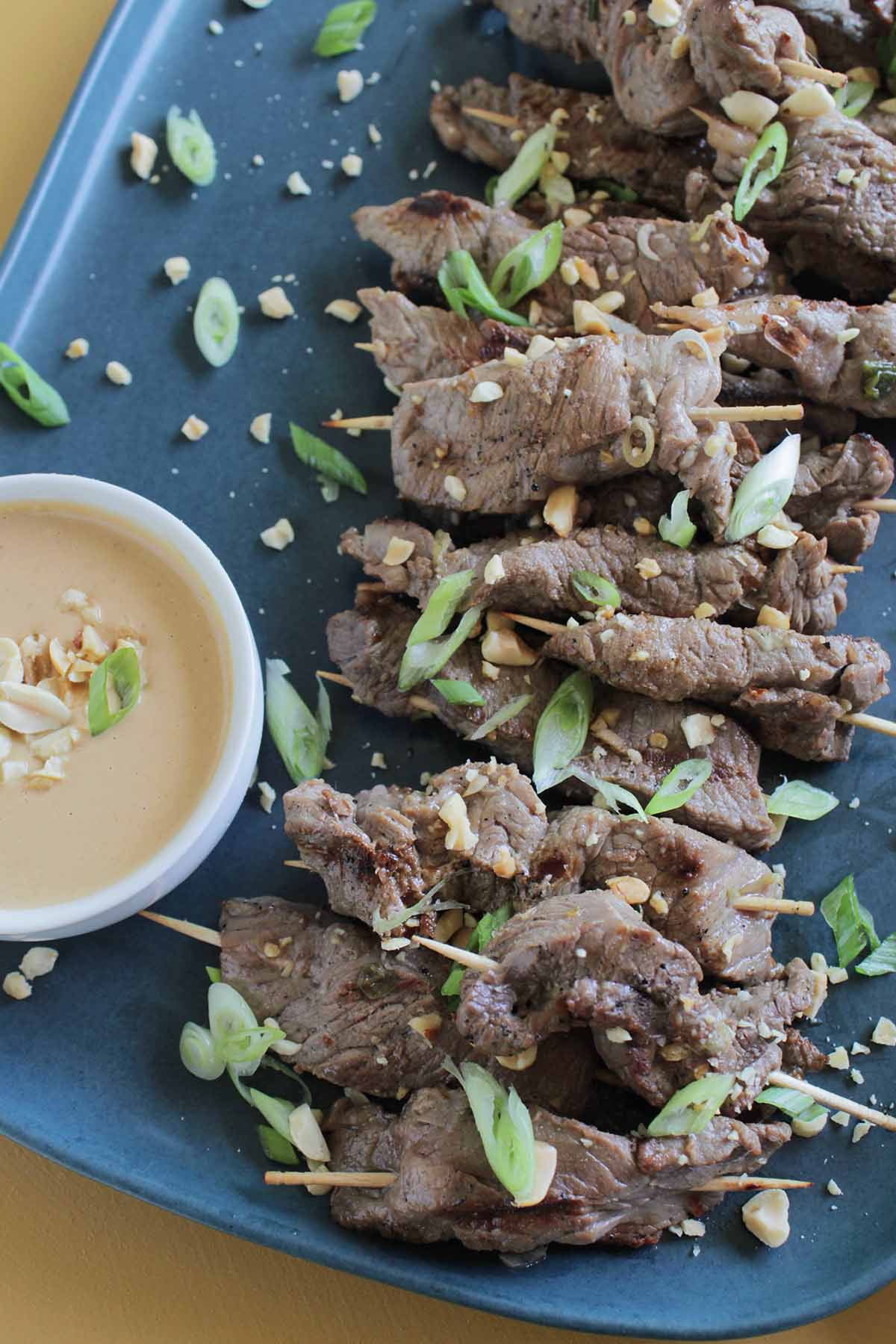 What's the Difference Between Hors D'oeuvres & Appetizers?
The term 'hors d'oeuvres', which is a French word, translates to "outside the work." This came from the restaurant industry when the service staff used to prepare small bites of food for guests while the kitchen staff prepared the full, hot meal.
Typically, hors d'oeuvres are defined by the following:
They're small, bite-sized (like finger foods)
They're visually pleasing to look at
Good flavor, but nothing overpowering
The flavors should complement whatever foods will follow for the main course
While appetizers have many of the same principles and characteristics, the main difference is that appetizers are served as the first course (an introduction to the meal). Hors d'oeuvres are served to whet an appetite and prepare for the meal.
Appetizers and hors d'oeuvres are usually broken up into two categories:
Cold appetizers/hors d'oeuvres
Hot appetizers/hors d'oeuvres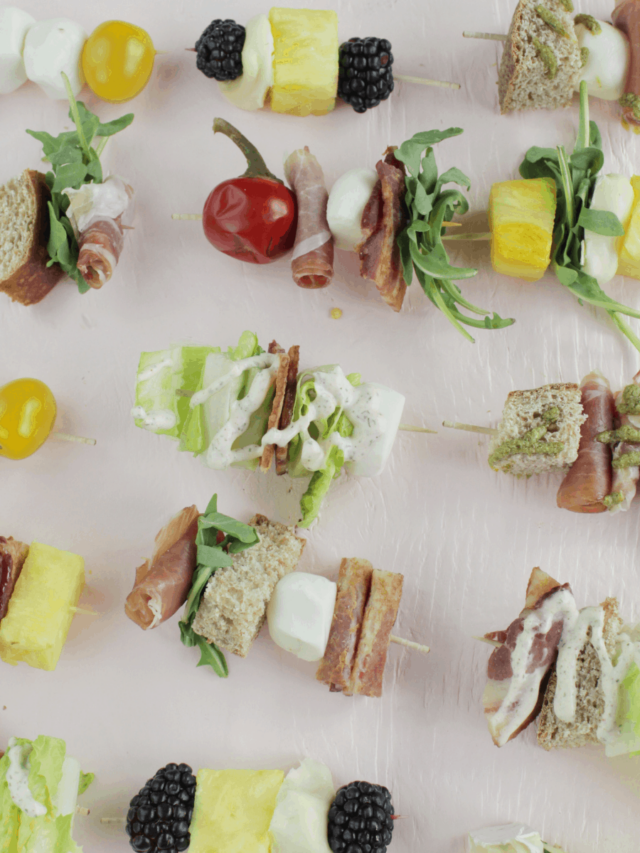 Heavy Appetizer & Hors D'oeuvre Recipes
There are many popular hors d'oeuvres that you can serve at a party. Here are some of my favorite heavy appetizer recipe ideas: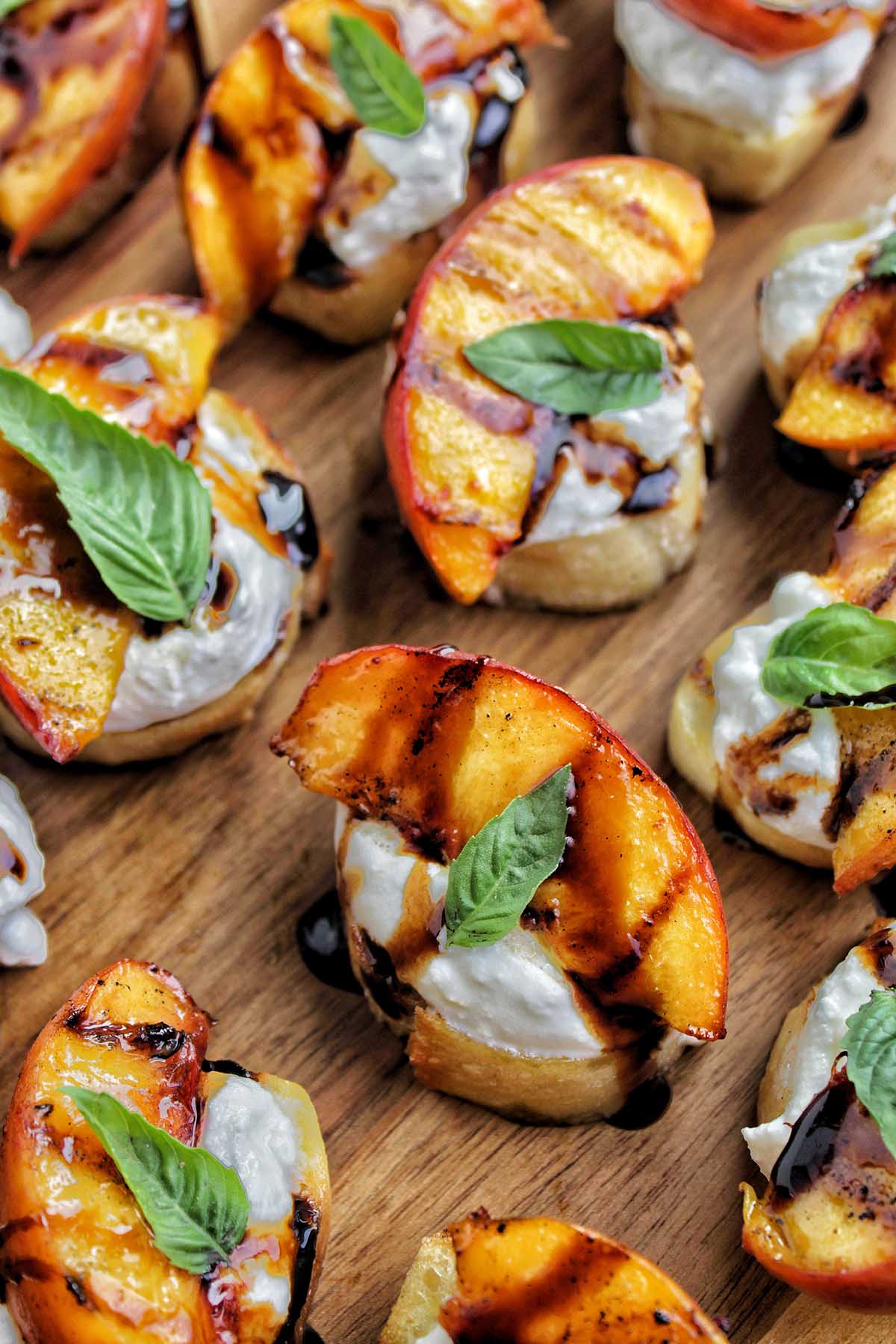 Suggested Appetizer Serving Sizes
If you're hosting a dinner party, wedding happy hour, or just having friends over for a game night, you may be wondering the correct portion size for heavy hors d'oeuvres and appetizers.
In general, here's how much food to plan for. Of course, be sure to account for the appetite of your guests:
If you're serving appetizers before dinner, plan on about 6 small items per person
If you're serving hearty appetizers as a regular meal, plan on 10-15 small portions per person
All you have to do is multiple the number of people on your guest list by the number of suggested servings listed above. This standard formula should show you exactly how many small bites to make!
You can grab my free printable food quantity guide to help you plan the best estimates on how much food to serve at your next party!
How To Serve Appetizers
There are two common ways to serve appetizers or hors d'oeuvres at a party.
For a fancy cocktail party or wedding, try passed hors d'oeuvres. These are served on a tray and passed around by wait staff. These can be appetizers on paper cocktail napkins or in small dishes. They are usually able to be easily grabbed from the tray and eaten in a few bites.

For more casual parties or events, try buffet style hors d'oeuvres. There are many presentation styles including one large buffet table or several smaller tables. Think through the various colors and serving equipment that you need to use on the buffet table(s) before finalizing a layout.
Different events call for different types of setups. Think through what will work best for your specific event or party.
Be sure to keep in mind the fun platters, baskets, and trays you can use to serve appetizers. Whatever you do, make your display visually pleasing and enticing to eat. That's part of the fun of appetizers and hors d'oeuvres!