Learn about the cost of a typical charcuterie board & how to properly price for selling
If you love building charcuterie and cheese boards, this post will help you learn about the cost of ingredients and supplies. Plus, I'll teach you the proper serving sizes to help you plan the perfect board. Want to sell charcuterie boards? A suggested pricing guide is included!
Want To Save This Article?
Enter your email below and we'll send it straight to your inbox. Plus, you'll receive new weekly recipe inspiration.
Jump to:
It's safe to say that cheese and charcuterie boards are a trend that's here to stay, at least for the foreseeable future! Maybe it's the wow factor of the board or the fact that you get to make endless combinations of your favorite cheese pairing. Whatever the reason may be for charcuterie boards staying so popular, I'm embracing it!
If you look around Instagram, you'll see that there are many people making and sharing their charcuterie board creations with the world. As boards and platters continue to rise in popularity, I wanted to write this post as a way to help someone who's interested in selling their charcuterie creations. So, if you've ever wondered 'how much should I charge for a charcuterie board?' - this is the post for you!
Starting a business is hard, no doubt! This post will help you begin brainstorming the cost of ingredients, sourcing supplies, serving sizes, and pricing. As a disclaimer, this post is not meant to substitute the advice of a lawyer or accountant. You'll still need to go through the proper channels to get your business set up with the correct requirements and regulations.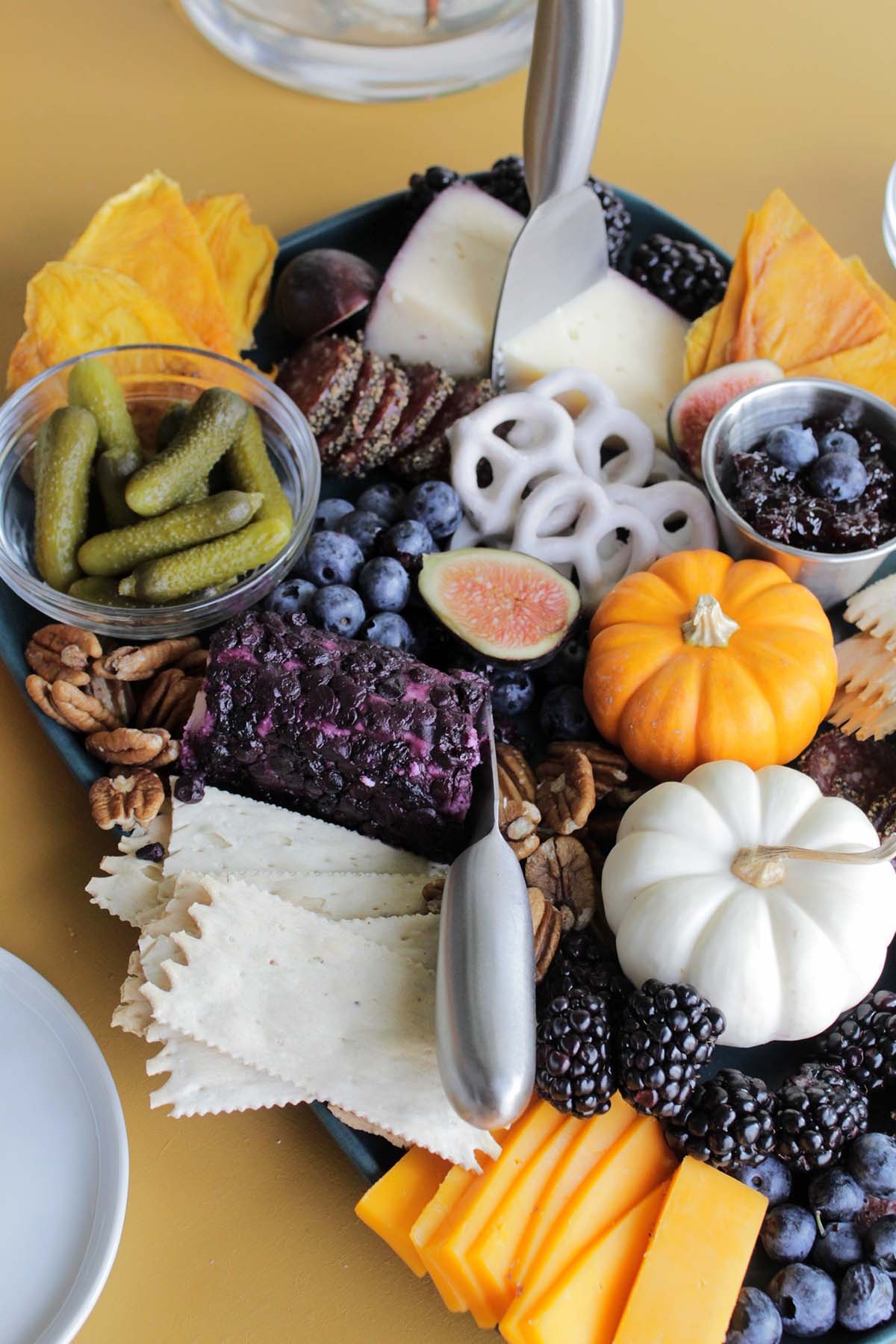 Cost of Charcuterie Ingredients
One of the first things you'll need to think through is the price of ingredients. It's important to source high-quality ingredients that your customers will love! This section will talk through the average price of items (cost will vary depending on your location), as well as the best ways to cut costs without sacrificing quality or taste!
Cheese
Charcuterie boards and platters are built largely upon cheese. This is a staple ingredient that you do not want to skimp on! This will be one of the most expensive parts of the board, but will also be one of the most important indicators of quality.
Check out the pricing for a variety of cheese, plus tips for saving money.
Blue cheese: $5.00 - $8.00 per 4 ounces
Since blue cheese is on the pricier side and has a unique taste that everyone may not like, I'd suggest having a smaller serving of this type of cheese on your board.
Cheddar: $5.00 - $7.00 per 8 ounces
Cheddar cheese is a crowd-pleaser that (almost) everyone loves! This is a great cheese to include on all boards. Bonus: it's very reasonably priced and can be used to save money on your end!
Gouda: $8.00 - $12.00 per 8 ounces
Gouda is one of the more expensive cheeses on the list. There are many varieties of gouda (aged, smoked, etc.), so it's a great option to add in more flavor!
Gruyere: $7.00 - $10.00 per 8 ounces
Gruyere is another cheese option that many people enjoy. While it is slightly more expensive than cheddar, it can be used in smaller quantities or on premium boards.
Hard cheese (asiago, parmesan): $5.00 - $7.00 per 8 ounces
Hard cheese is another cheaper option! It can also be cut and displayed in many beautiful ways.
Manchego: $7.00 - $10.00 per 8 ounces
Manchego is a type of hard cheese that's priced a little higher than other hard cheese varieties. Opt for manchego for premium boards (and make sure your pricing reflects this quality).
Soft cheese (brie, goat): $6.00 - $12.00 per 8 ounces
Although soft cheese can be pricey, a large wheel of brie will serve quite a few people, and make a great statement piece for your board.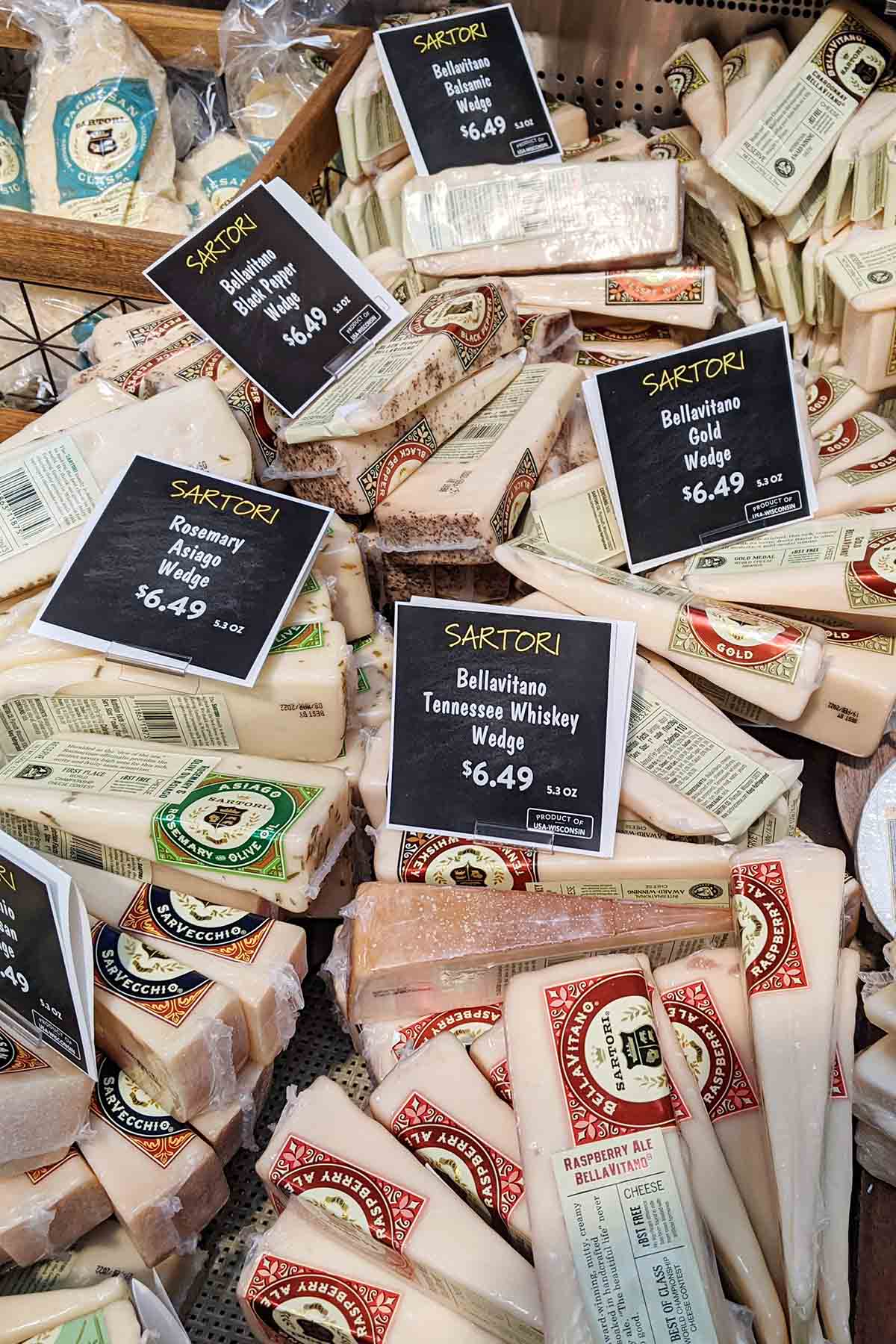 Charcuterie (Meat)
The charcuterie (meat) part of any plate will be a bit pricey. The great news is, a little goes a long way! I'd suggest buying quality charcuterie to elevate your board and impress your customers.
Salami/Sopresata/Genoa: $5.00 - $7.00 per 4 ounces
These meats are great to make pretty designs on your boards and platter (like these meat flowers).
Prosciutto: $5.00 - $7.00 per 3 ounces
Since the price of prosciutto is so high, use it sparingly! You could also wrap it around a piece of cheese so guests know exactly what pairs best with the prosciutto.
Produce
Fresh produce can provide a great pop of color! These are great options for filler items to add to a board since produce is very reasonably priced.
Fresh Fruit & Veggies: $1.00 - $5.00 per lb
Dried Fruit: $1.50 - $4.00 per 6 ounces
Honey/Jam
A great sweet addition to any board! Try pairing the honey and jam selections with the cheese flavors on your board. You don't need much honey - a little goes a long way! If you need to cut costs, feel free to skip out on both of these food items. They are necessarily essential to a great board.
Honey: $4.00 - $10.00 per 12 ounces
Jam: $3.00 - $6.00 per 8 ounces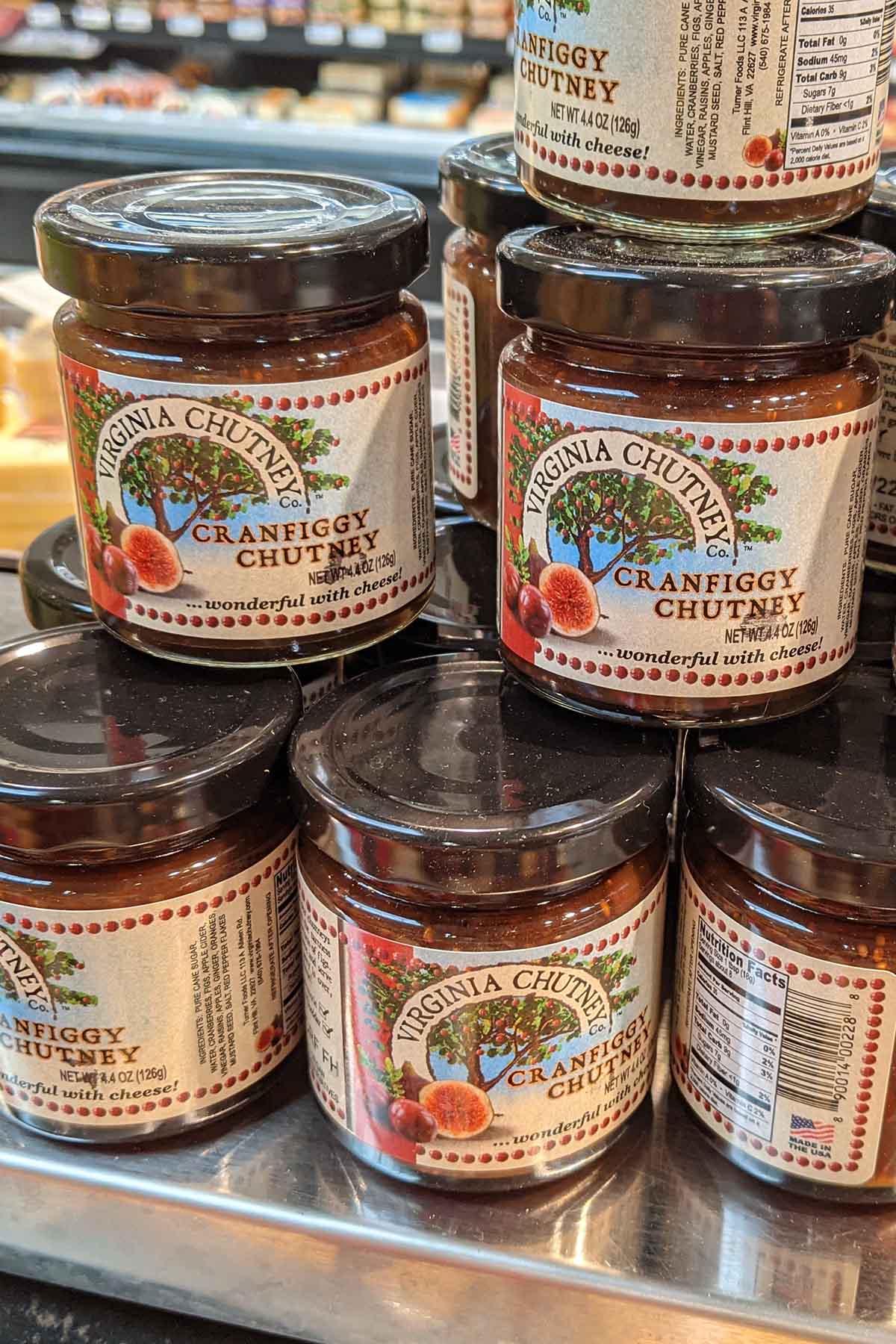 Nuts
Be careful with nuts - make sure to ask customers if there are any allergies. Nuts are another great filler item and there are lots of varieties!
Nuts: $1.50 - $3.00 per 4 ounces
Olives/Pickles
Olives and pickles provide a nice touch of acid and brine to a board. Feel free to use different varieties of both items!
Olives: $3.00 - $5.00 per 8 ounces
Pickles: $2.00 - $4.00 per 24 ounces
Bread/Crackers
Of course, you'll need some bread and crackers to complete your charcuterie board. Some people prefer to serve these items on the side.
Bread: $1.00 - $6.00 per loaf
Crackers: $2.00 - $6.00 per 8 ounces
For more charcuterie board ingredient ideas, grab my ultimate shopping list with over 100+ food items to inspire your next board or platter.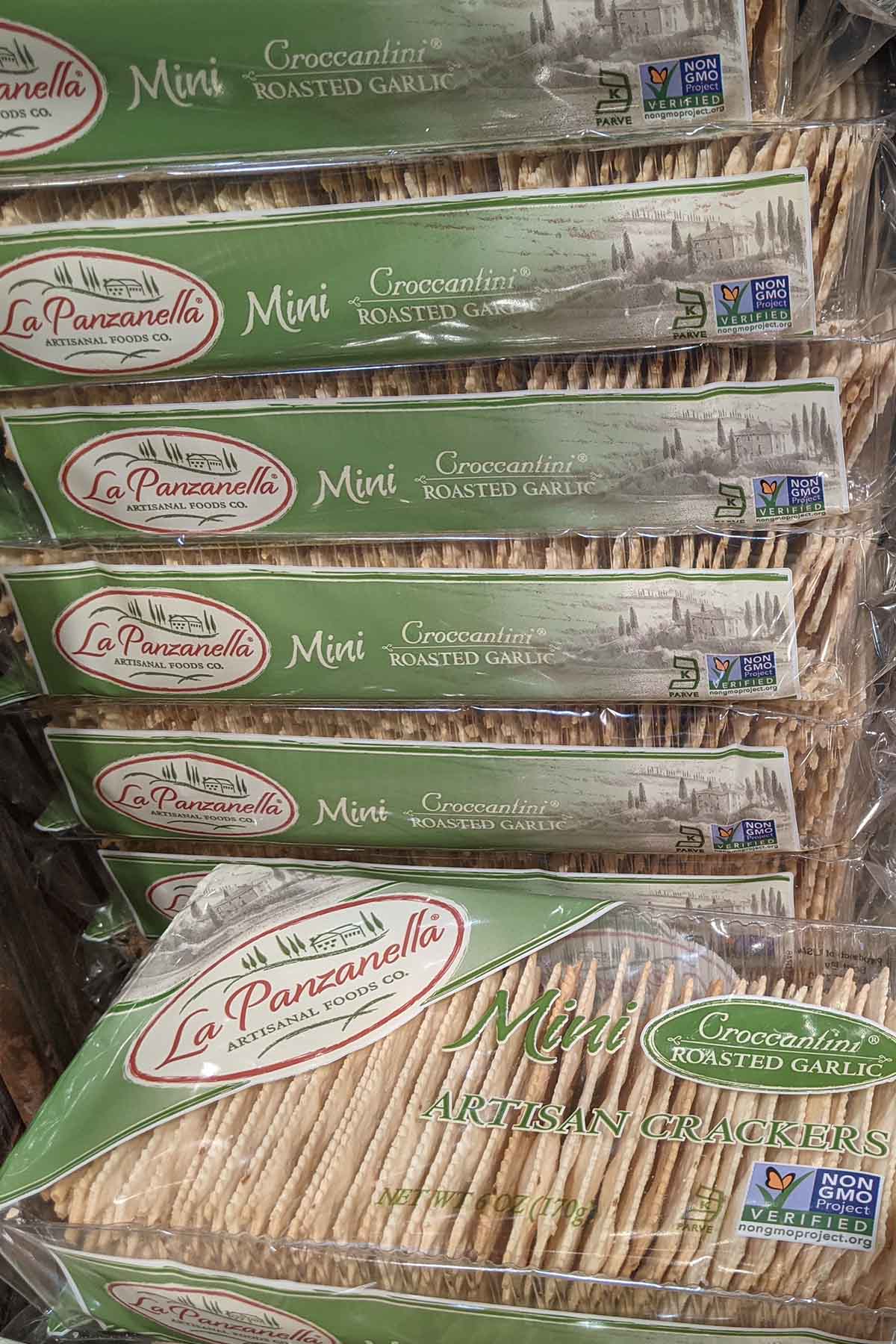 Charcuterie Board Supplies
Another important part of creating and selling charcuterie boards is finding reasonably priced supplies. You want to have a balance of supplies that look nice and match the aesthetic of your board.
Some common places to source charcuterie board supplies include:
Amazon: Best for people just starting a business who need a lower quantity of supplies.
WebstaurantStore: Perfect for businesses doing a large quantity of business.
Local Restaurant Supply Store: A good option for when you need supplies quickly and don't have time to wait for shipping.
Here are some charcuterie board/platter supplies you'll need to consider buying:
Boards: You'll need a board to hold everything on! Some great options include reusable wood boards (just cut down plywood and cover with parchment paper), disposable bamboo serving trays, or cardboard boxes with a window cutout (great for small platters).
Utensils: Don't forget to package your board or platter with the proper utensils for what's on the board. This may include bamboo tongs, bamboo cutlery, a honey dipper, or decorative toothpicks.
Labels: Depending on the type of board or platter you're selling, you may wish to label the types of cheese. I like these flag toothpicks for a simple, yet elegant touch.
Serving Sizes
When planning your boards and platter, use this suggested serving size per person as a jumping off point.
Cheese: 2-3 ounces per person
Charcuterie (meat): 4-6 slices per person
Fruit: ⅛ - ¼ cup per person
Nuts: 2 - 3 tablespoons per person
Olives/Pickles: 3-4 olives/pickles (about ⅛ cup) per person
Honey/Jam: 1 tablespoon per person
Crackers/bread: 7-10 slices per person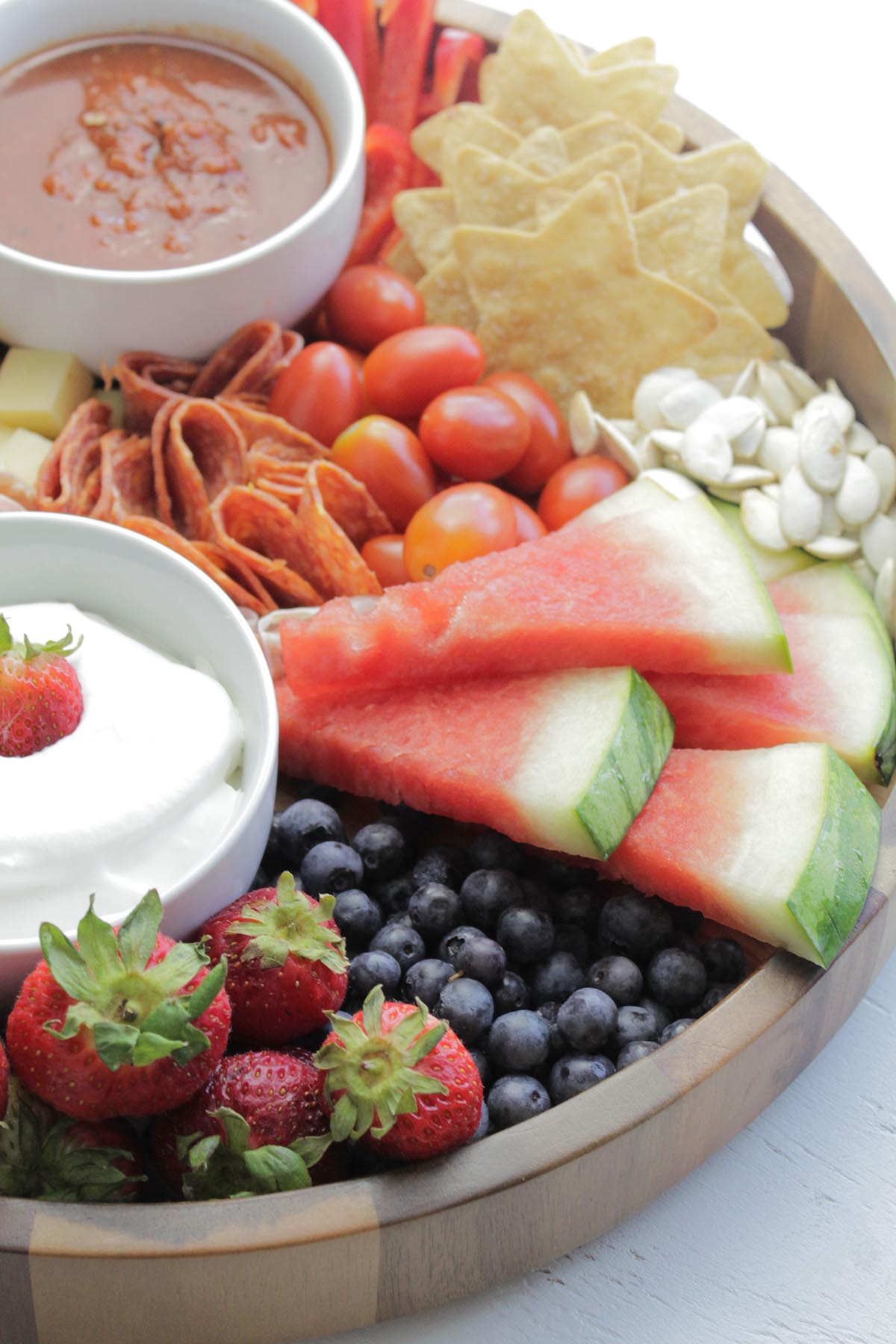 Suggested Pricing Guide
If you're interested in selling your charcuterie or cheese boards, it's important to think through an ideal pricing structure. You want to price your boards and platters according to the food products, supplies, and time it takes to create the board. Here's a basic pricing formula you can use to estimate the cost of your charcuterie boards:
cost of food + cost of supplies + hourly creation rate + sales tax (if applicable) = total board cost
You'll also want to consider changing your pricing based on various circumstances:
Delivery: Consider including a delivery fee for any orders outside a 10-15 mile radius. Add $.50 - $1.00 per additional mile outside of your radius.
Gratuity: For large orders over a certain cost (i.e. $500) or party size (i.e. board for 15 people), consider adding a 10-15% gratuity.
Deposits: Consider requiring a 50% deposit to reserve the event date to avoid people canceling orders last minute.
Minimums: For smaller boards, require customers to order a minimum dollar amount.
Cancellation Policy: Require customers to still pay a certain percentage of their order cost if they cancel 2-4 days prior to the event date.
Eco-friendly Boards/Utensils: Charge a premium for reusable or eco-friendly supplies.
Commercial Kitchen/Business Expenses: Be sure to factor in the additional costs that you pay just to run your business including commercial kitchen rent, supplies such as gloves/soap, etc.
To help you think through your pricing structure, here are suggested base prices. These are based on estimates from around the internet.
Increase your prices from here depending on your personal business costs as discussed above:
Small Charcuterie Board (1-2 people): $25 - $35
Medium Charcuterie Board (3-5 people): $45 - $90
Large Charcuterie Board (8-10 people): $85 - $150
Grazing Table (30 people): $700 - $1,000+
Please be sure to consult with a lawyer on a client contract/service agreement with the terms and conditions that you decide on.
Other Helpful Articles
Need more tips & tricks for building cheese and charcuterie boards? Check out these articles: