The ultimate grazing table food list with all the items you'll need!
Want to build a grazing table, but don't know what to buy? This is your guide with the ultimate printable grazing table shopping list. This food list includes all the food and exact quantities you'll need for a table that feeds 25 people. Plus, a video to help guide you on the entire process of building your grazing table.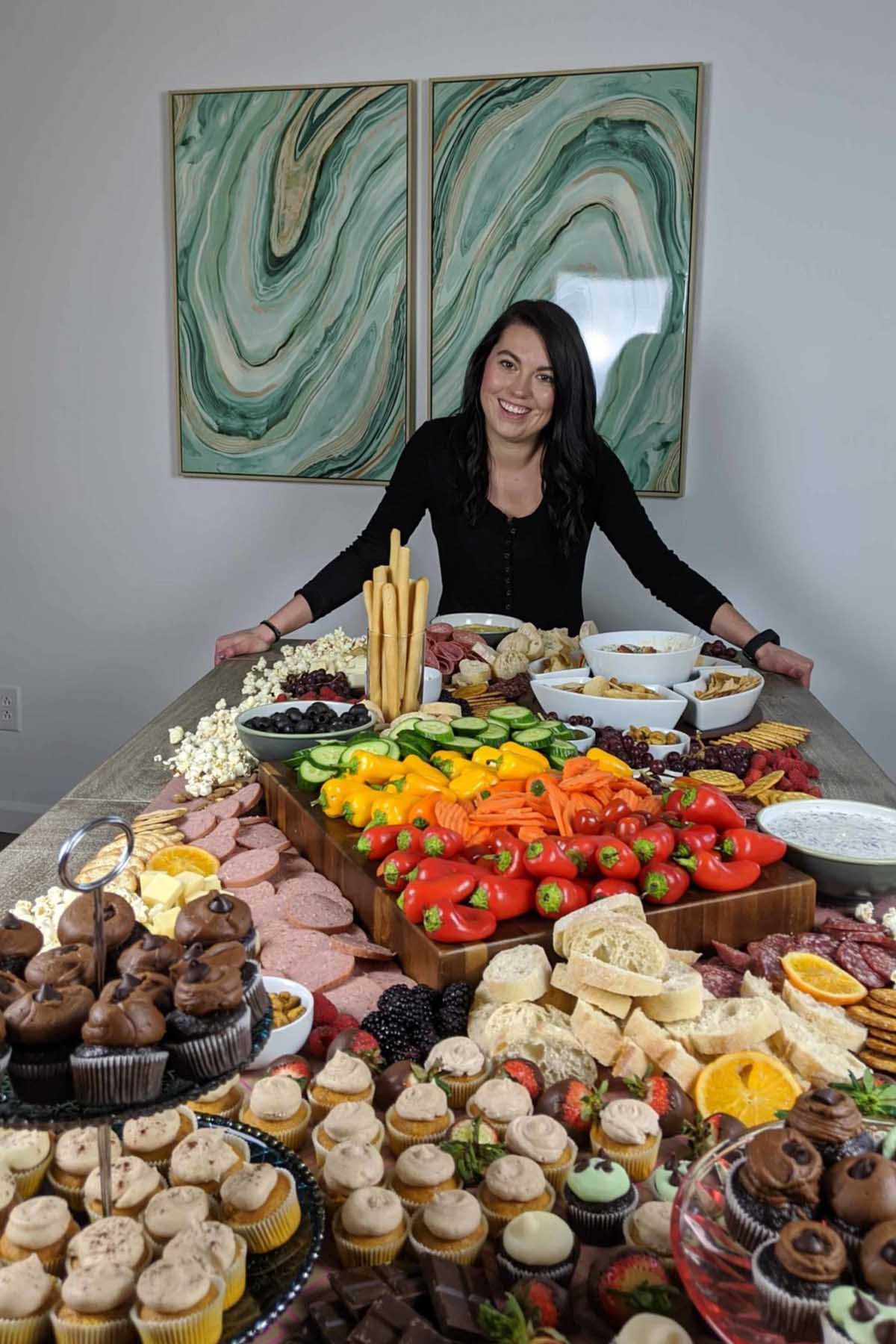 Want To Save This Article?
Enter your email below and we'll send it straight to your inbox. Plus, you'll receive new weekly recipe inspiration.
What is a Grazing Table?
Grazing tables have become especially popular and trendy in today's world of Instagram. They can be very elaborate and over the top, but at its core, grazing tables are quite simple. It's a table filled with small bites of food for people to 'graze' on.


Grazing tables have become very popular at parties because people can eat as they please and choose the food items that most appeal to them. Grazing tables can be made up of both savory and sweet food items. The key is making the food into bite-sized, small pieces.


If you want to learn the exact steps to creating a grazing table, check out my complete blog post or video. Then below, you can find the grazing table food list with the exact quantities and items you'll need.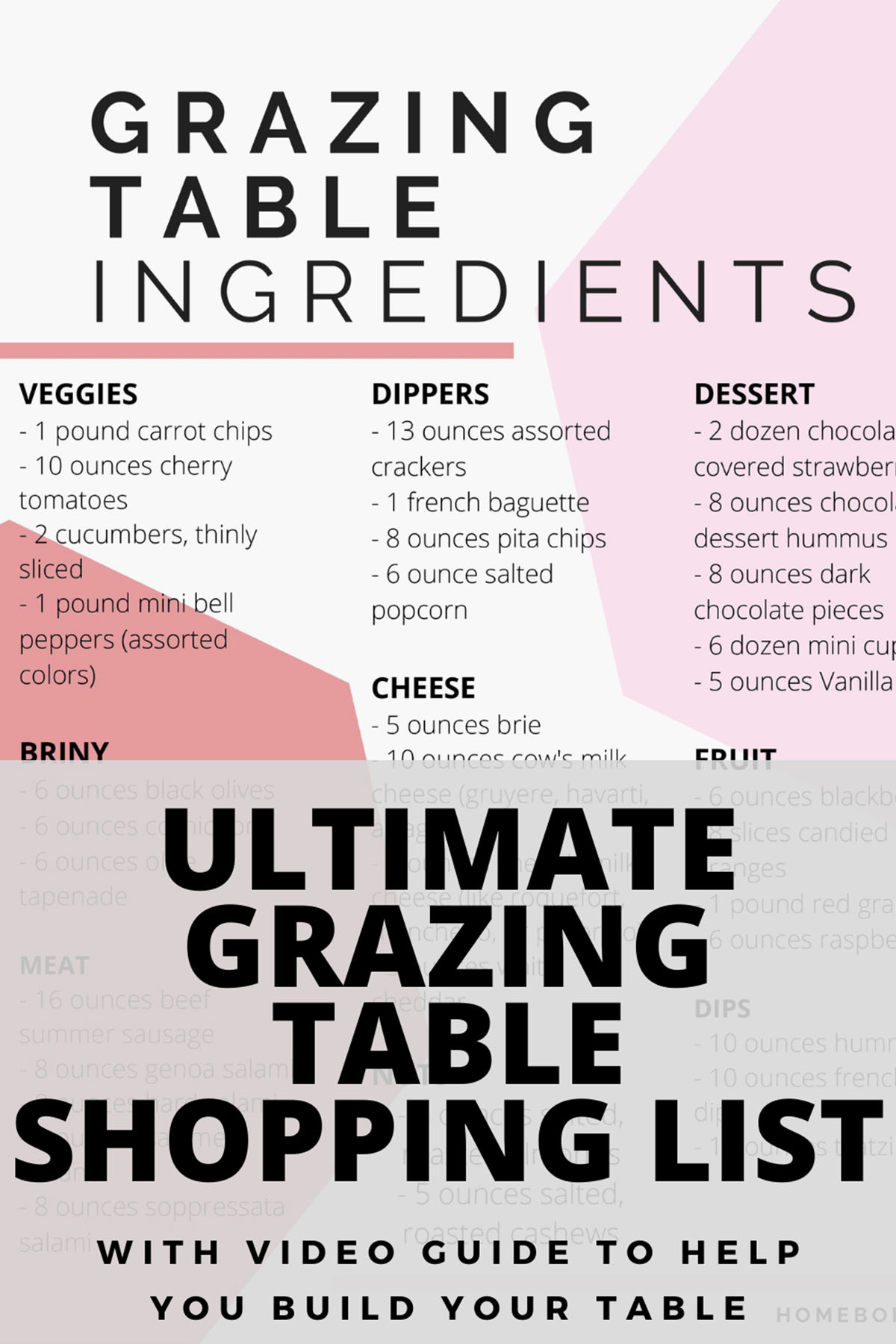 Grazing Table Cost Breakdown
The cost of a grazing table can range depending on how elaborate the table looks, the quality of ingredients, and how large the table is. On average, I'd expect to pay $100 - $150 for a full-looking 5-foot kitchen table that feeds around 25 people for an entire meal.


The key to keeping the cost of a grazing table low is buying items in bulk. There is going to be quite a bit of room to fill up, so purchasing extra crackers, olives, and veggies can help visually fill up the space without breaking the bank. Then, you can splurge on some higher quality meats, cheeses, or dips.


Another way to save money is filling the table up with various serving platters and wooden boards. Not only will this make the table look pretty, but it will take up space so you don't have to spend as much money on filler items.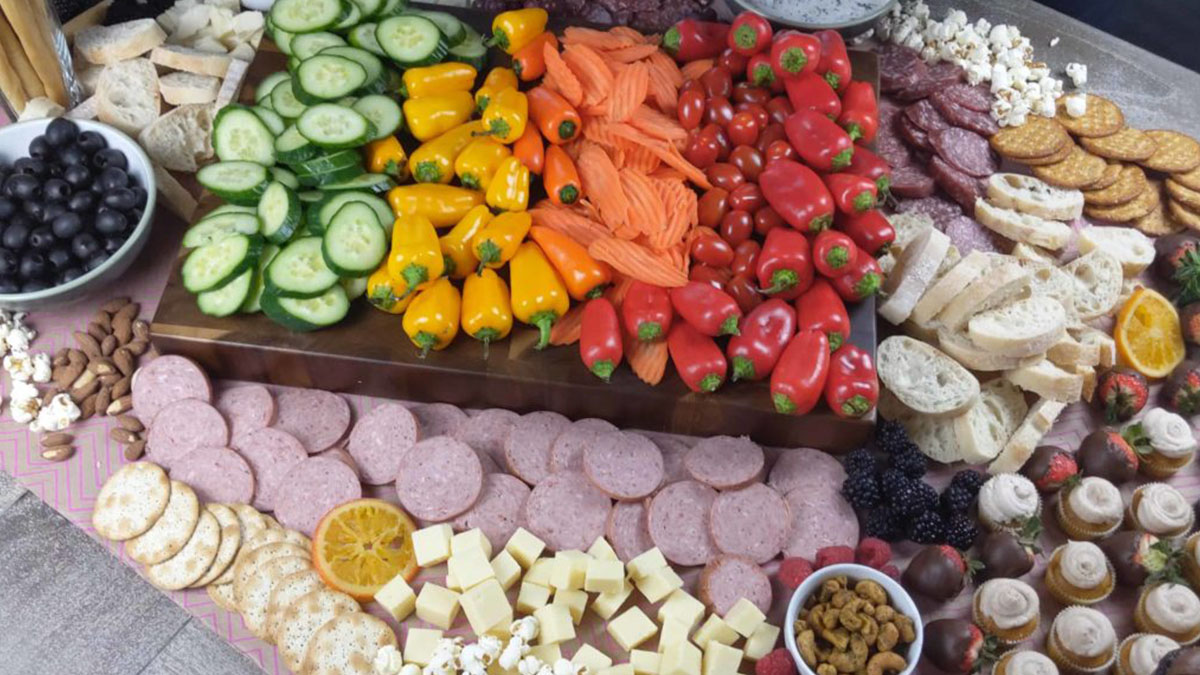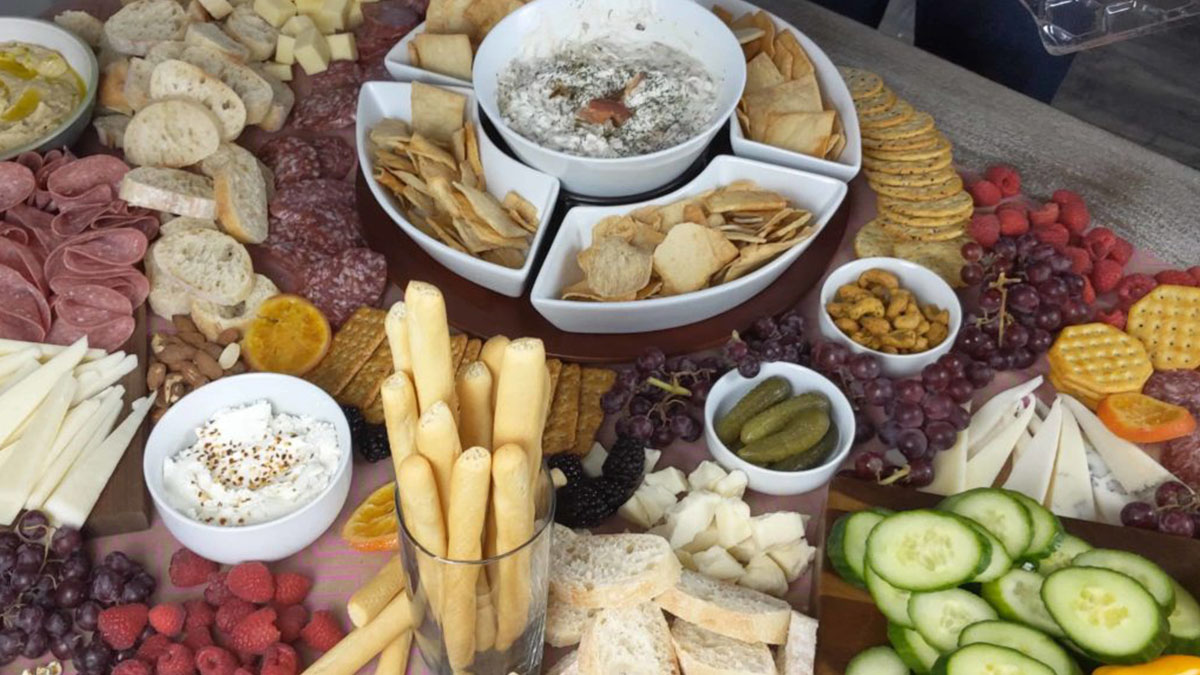 Grazing Table Grocery Shopping List
If you're somebody who likes to make things custom, feel free to use whatever ingredients you like for your grazing table! The great thing about a grazing table is you can tweak it specifically for your guests' dietary needs and likes. You can grab my ultimate charcuterie board shopping list for 100+ ideas of items to add to your grazing table.


However, if you'd prefer a pre-made grazing table shopping list, you can grab a printable copy of all the ingredients and quantities included in the list below! Here are the quantities of each item you'll need to purchase for a grazing table for 25 people:


Briny Items:

6 ounces black olives

6 ounces cornichons

6 ounces olive tapenade


Cheese:

5 ounces brie

10 ounces cow's milk cheese (gruyere, havarti, asiago)

5 ounces sheep's milk cheese (like roquefort, manchego, or pecorino)

5 ounces white cheddar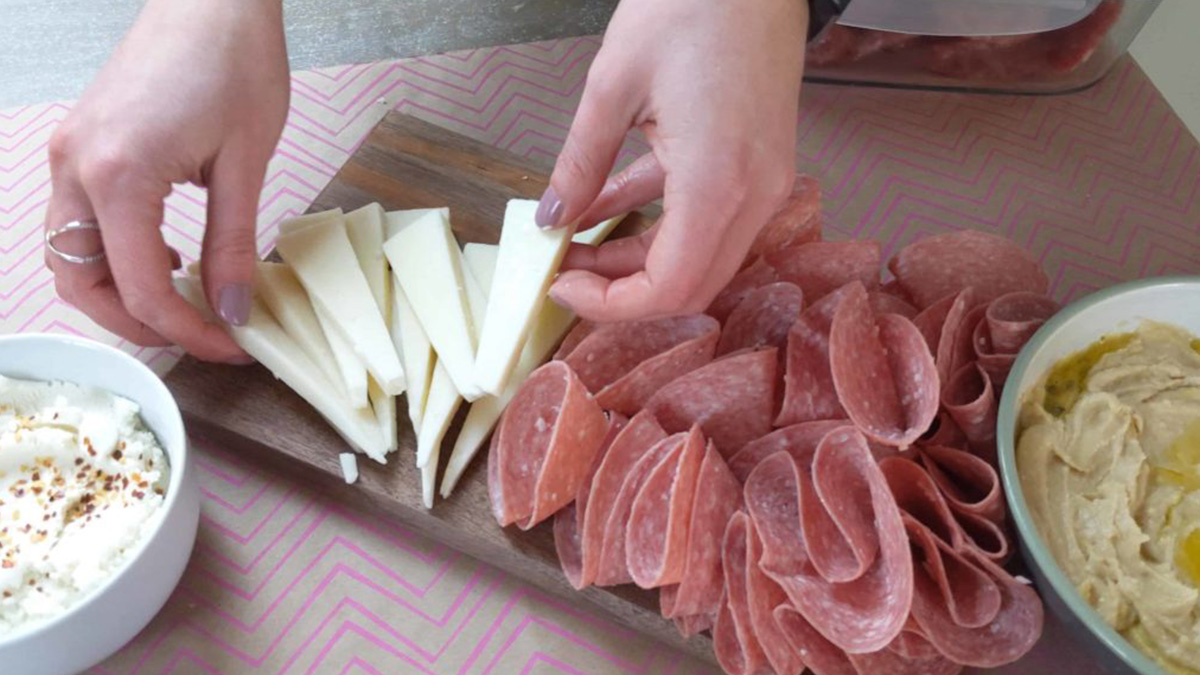 Dips:

10 ounces hummus

10 ounces french onion dip

10 ounces tzatziki


Dippers/Bread:

13 ounces assorted crackers

1 french baguette

8 ounces pita chips

6 ounce salted popcorn


Dessert Items:

2 dozen chocolate-covered strawberries

8 ounces chocolate dessert hummus

8 ounces dark chocolate pieces

6 dozen mini cupcakes

5 ounces Vanilla wafers


Fruit:

6 ounces blackberries

8 slices candied oranges

1 pound red grapes

6 ounces raspberries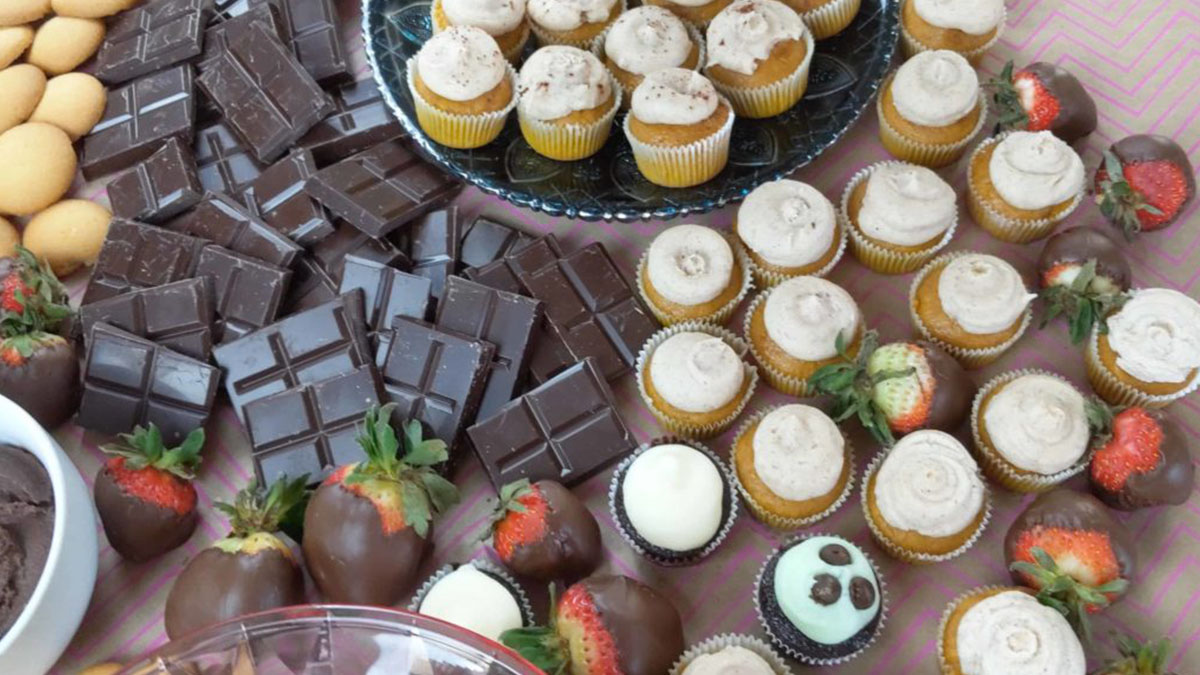 Meat:

16 ounces beef summer sausage

8 ounces genoa salami

8 ounces hard salami

8 ounces salame italiano

8 ounces soppressata salami


Nuts:

5 ounces salted, roasted almonds

5 ounces salted, roasted cashews


Veggies:

1 pound carrot chips

10 ounces cherry tomatoes

2 cucumbers, thinly sliced

1 pound mini bell peppers (assorted colors)


Additional Supplies:

Drinks/Alcohol: ½ bottle of wine per person, 1-2 beers per hour per person, or about 3 cocktails per person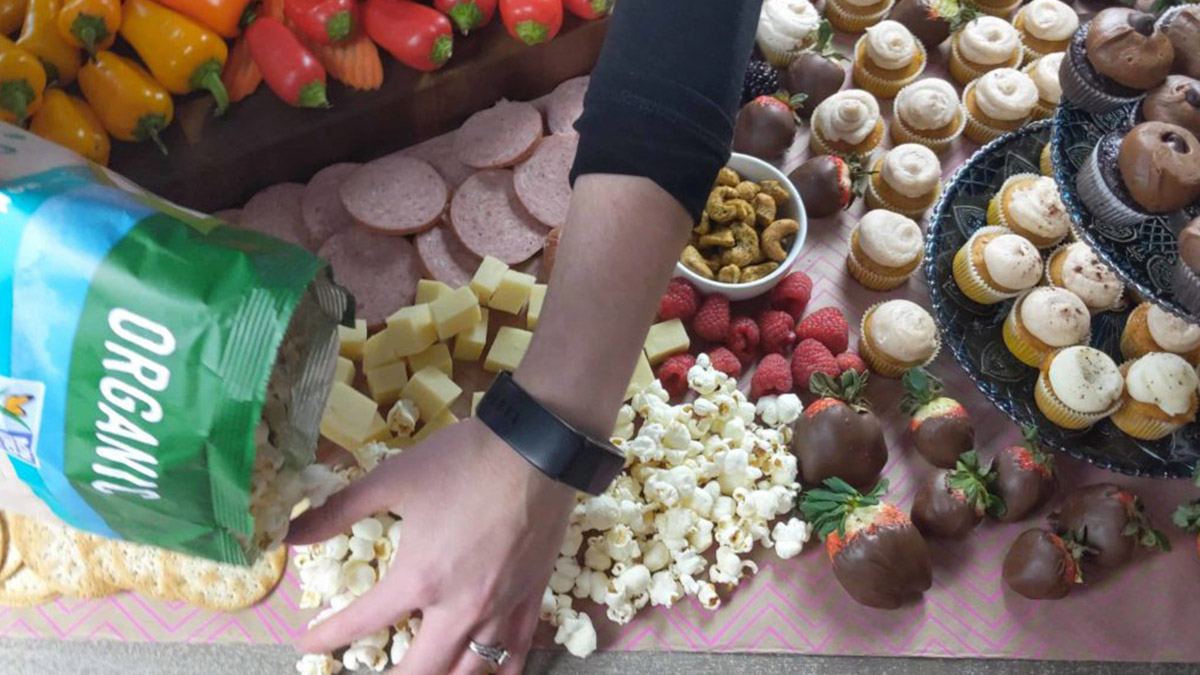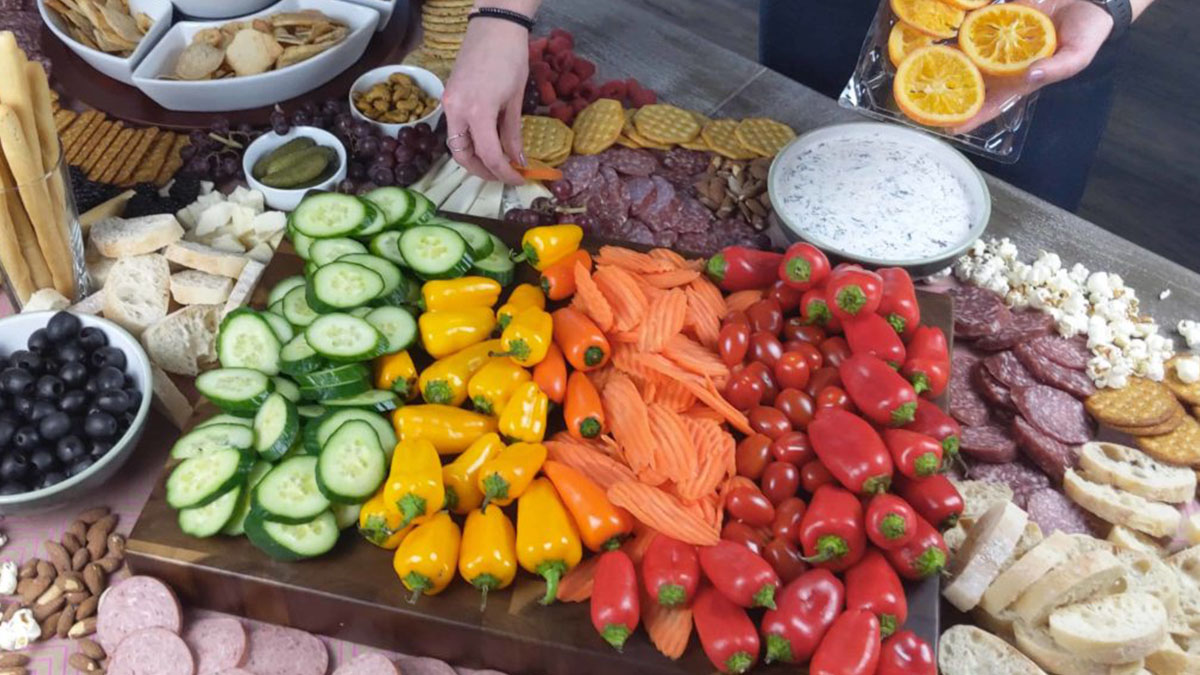 More Helpful Resources
Need more help creating the perfect grazing table experience? Check out these articles!