These gluten free pumpkin breakfast cookies are made with simple, flavorful fall ingredients and a hint of chocolate! They're healthy enough to be eaten for breakfast since they're made with nutritious ingredients.
Breakfast is my favorite meal a day. Never do I ever skip breakfast! I am always starving when I wake up in the morning. And since I'm typically a crazy 5:00 am gym-goer, breakfast is an essential part of my morning routine!


Now typically I like to make sure my breakfast has a good balance of carbs + protein to keep me full through most of the morning. However, my typical breakfast meal can get boring at times. This is where my gluten free breakfast cookies come in! They are a fun, sweet treat to add with my morning eggs, or a before lunch pick-me-up snack.


Cooking with gluten free flours
What I love about baking with non-traditional flour is achieving a completely different flavor profile and texture than traditional all-purpose flour. Now don't get me wrong, it's not always easy to bake with gluten free flours. I've had a couple years to experiment cooking with gluten free flours since my husband had to start eating gluten free.


There is a surprisingly large variety gluten free flours. They all have their own "quirks" that you must learn before you can learn how to master them properly. For my personal pantry, I tend to stick to only a handful of my favorite gluten free flours to keep life simple. Let me tell you more about them!


Almond flour
Almond flour is a common grain free flour alternative. This flour is made from grinding blanched almonds, meaning the almond skin has been removed. Due to the high fat content in almonds, this flour is fairly calorie dense. The high fat content has made this a popular flour among those who follow a ketogenic diet. Almond flour usually results in denser, more filling baked goods. One of my favorite tricks for substituting panko or bread crumbs is to use almond flour mixed with some spices (and sometimes even Parmesan cheese).


Coconut flour
Coconut Flour is a byproduct made from the pulp during the coconut milk creation process. Coconut flour still very much smells and tastes like coconut. It's a lighter, fainter note of coconut, but still very much coconut-y. If you're not a fan of this flavor, I'd suggest another alternative. That being said, coconut flour offers a lighter texture in foods. It is often good for baking because of this property.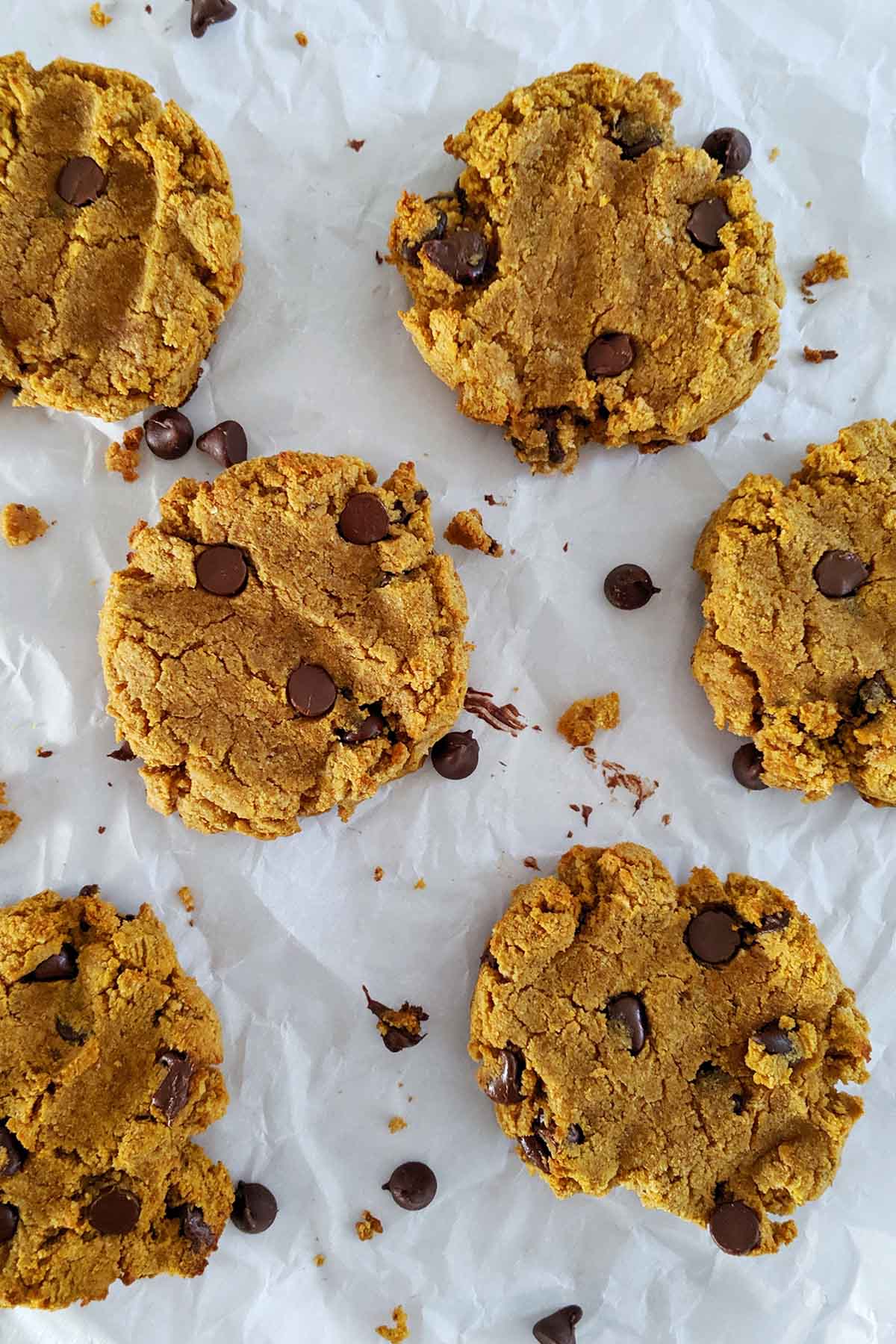 Oat flour
Oat flour is made from grinding up oats. In fact, I typically just make my own oat flour at home by grinding up old-fashioned oats in my food processor. Oat flour is tricky to use, because it can result in a crumbly, chewy mess if you are not careful. However, the health benefits and nutrients of oat flour certainly outweigh those of traditional all-purpose flour. Be careful when you purchase oats if you have a severe gluten allergy. While oats themselves don't contain gluten, some oats are processed in the same factory as wheat.


Bob's Red Mill Gluten Free 1-to-1 Baking Flour
Bob's Red Mill Gluten Free 1-to-1 Baking Flour is really one of the only gluten free flours that I will substitute a 1-to-1 ratio in a recipe that calls for all purpose flour. Occasionally the 1-to-1 ratio that needs some additional liquid. You can decide if extra liquid is needed after all your ingredients are mixing together. Overall, I highly recommend this product if you have a gluten allergy! It makes life easy, and that's a win in my book!


Learning the tricks
There is always a learning curve when baking with gluten free flour alternatives. If you're not into experimenting, I suggest finding recipes that already use gluten free flour alternatives in the original recipe. If you've never worked with almond flour or coconut flour, these pumpkin breakfast cookies are an easy first try!


Gluten Free Pumpkin Breakfast Cookies
These gluten free pumpkin breakfast cookies are made with simple, flavorful fall ingredients and a hint of chocolate!
Instructions
Preheat the oven to 350 °F. Line two baking sheets with parchment paper and set aside.

In a medium mixing bowl, add almond flour, coconut flour, ground cinnamon, baking soda, baking powder, and sea salt. Whisk until ingredients are incorporated and no lumps remain.

In a large mixing bowl, add canned pumpkin, honey, and coconut oil. Mix to combine. Add the egg, mix, followed by the vanilla extract. Slowly add the dry ingredients, mixing until well blended. Dough will be thick. Stir in ½ cup of chocolate chips.

Using a 3 tablespoon cookie scoop, scoop dough into balls and place 2 inches apart on the lined parchment baking sheets. Flatten cookies into a circle using your hands so they are about ½ an inch tall. Add the remaining ¼ cup of chocolate chips on top of the cookies.

Bake for 17-20 minutes. Once removed from the oven, immediately transfer to a cooling rack to fully cool.

Store in an airtight container at room temperature for up to 5 days.
Nutrition
Calories:
202
kcal
Carbohydrates:
18
g
Protein:
5
g
Fat:
13
g
Saturated Fat:
5
g
Polyunsaturated Fat:
1
g
Monounsaturated Fat:
1
g
Trans Fat:
1
g
Cholesterol:
16
mg
Sodium:
224
mg
Potassium:
97
mg
Fiber:
5
g
Sugar:
10
g
Vitamin A:
3204
IU
Vitamin C:
1
mg
Calcium:
55
mg
Iron:
2
mg
Have you tried this recipe?
Tag @homebody.eats on Instagram so we can see your creations!
Did you make this recipe?!
Let me know how you liked the recipe! Comment below, or share a picture on Instagram with the hashtag #HomebodyEats. Happy fall, Homebody family!