Need help planning Thanksgiving dinner? Grab this printable Thanksgiving checklist and get to planning! The timeline checklist covers everything from what you need to prep ahead of time, to your timeline for cooking. This is the perfect checklist to ensure your food and house are ready for Thanksgiving hosting.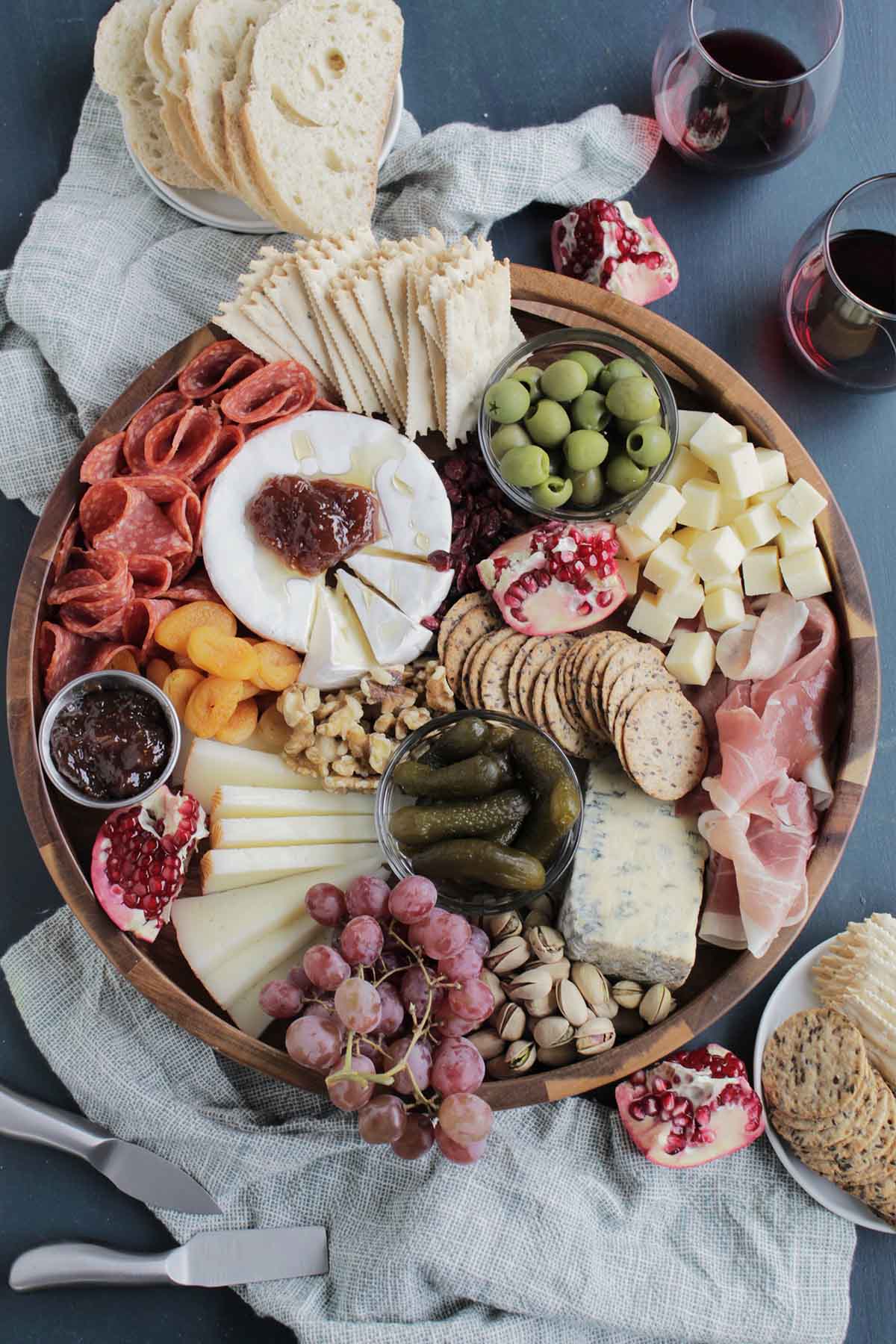 Let me guess...you're here because you're the one who volunteered to cook Thanksgiving dinner!
Well, you've come to the right place. I've got the best tips for preparing for the ultimate Thanksgiving dinner with ease.
No need to worry that you forgot something or that you won't be prepared. This printable Thanksgiving planner covers it all! It will give you an exact to-do list with all of the planning items you'll need to successfully host Thanksgiving dinner.
Jump to:
How Does The Thanksgiving Checklist Work?
Whether this is your first time planning Thanksgiving or you're a seasoned pro, you probably understand that Thanksgiving dinner requires a lot of work. That's why I've built a Thanksgiving hosting checklist (it's even printable) so you won't forget any details.
Plus, it'll help you plan out the perfect timeline so you're not overwhelmed and can enjoy Thanksgiving with your family and friends.
Here's how the printable Thanksgiving checklist works:
Sign up to receive the Thanksgiving planning checklist directly in your email inbox.
Sit down and read through the checklist to have an idea of what you need to do.
Mark deadlines/upcoming prep in your calendar so you won't forget a thing.
Thanksgiving Prep Timeline
Wondering how to get ready for Thanksgiving? Here's the exact hosting checklist you'll need to follow.
One Month Out
Create a guest list.
Invite your guests and tell them what time you're eating. Ask guests about any food allergies. If necessary, ask them to bring a dish.
Confirm you have all the necessary cookware and serving dishes. You can see my favorite Thanksgiving cooking items below.
Purchase a frozen turkey, or reserve a fresh one from your local grocery store.
Two Weeks Out
Confirm your Thanksgiving menu. I've got many ideas below about what dishes to include on your menu.
Print out all the recipes you'll be using. Read through them and make any necessary notes.
Write out a grocery shopping list. Take note of items already in your pantry, and items that still need to be purchased.
If you're planning on any special touches such as table decor, gather those items.
Find the perfect playlist for your party.
One Week Out
Check in with guests to make sure they are still coming.
Go grocery shopping. I like to screenshot the recipes on my phone just in case I need to peek at them while I'm shopping.
Purchase some extra bags of ice for your drinks.
Deep clean your house. Clean the things that haven't been cleaned in a while, but won't get dirty in the next week. Only leave last-minute tidying for the day before. Make sure to hit your bathroom, living room, and any other areas your guests will be using.
Begin cleaning out the refrigerator so there's enough room for Thanksgiving food. If you bought a frozen turkey, put it in the fridge to start thawing. Allow 24 hours of thawing time per 4 or 5 pounds of turkey, as the USDA advises. Place it on a tray to catch any liquid.
Tuesday (2 Days Before Thanksgiving)
Get out serving platters and tableware. Label each serving platter or bowl with a sticky note to denote which dish will be served in it. Don't forget to find the proper serving utensils for each item on the menu.
If possible, pre-set the table or buffet area.
Run to the grocery store one more time for any last-minute items you forgot.
Brine the turkey. This can be done 1-3 days ahead of time.
Start making some of the dishes that can be prepped ahead of time like cranberry sauce, pies, desserts, and salad dressings.
Wednesday (1 Day Before Thanksgiving)
Set up your drink station. Get out any pitchers and glasses for water and cocktails. If you have a beverage tub, you can set that out for any soda, wine, and beer you want to keep cold.
Chill your drinks.
Last-minute cleaning and tidying. Make sure your counters & tables are cleaned off.
Clean and trim your vegetables.
Start on any homemade dough so they have time to proof.
Begin prepping elements of the dish like chopping up veggies, measuring out spices, or preparing the items for appetizers.
Consider making stuffing or casseroles that can easily be reheated.
Write out a game plan schedule for tomorrow. What time do dishes need to go in the oven or start reheating?
Wash and empty the dishwasher one more time before you go to bed.
Thanksgiving Morning
Prepare the turkey for roasting.
Place your turkey in the oven to start cooking.
Work on the side dishes (preparing/reheating as necessary). Remember to use a crockpot to warm dishes where possible.
Prep any cocktails.
Hours Before Guests Arrive
Take out the trash.
Run the dishwasher one last time.
Take premade foods out of the refrigerator and allow them to come to room temperature before reheating.
Begin heating up side dishes in the oven and on the stove.
Plate up your appetizers.
Set your drink station up 30 minutes before your guests arrive. Always make sure you have a pitcher of water.
Start some music.
30 Minutes Before You're Ready To Eat
Carve the turkey. Make sure it has had time to rest.
Make the gravy (if using turkey drippings).
Finish re-heating any last-minute dishes.
Clean up the kitchen as much as you can.
Plate up all the dishes.
What's Included in Thanksgiving Dinner
To plan for your Thanksgiving dinner, you'll want to make a menu. Here is a list of many popular Thanksgiving food ideas.
Mix and match to choose the ones that make sense for you. The dishes will vary depending on how many people you're hosting, family traditions, guests' food allergies, and guests' likes/dislikes:
Appetizers:
Deviled eggs
Dip and crackers
Puff pastry bites
Drinks:
Main Dish:
Ham
Turkey
Vegetarian/Vegan-friendly main (like lasagna)
Side Dish:
Collard greens
Corn
Cornbread
Cranberry sauce
Gravy
Green beans
Mashed potatoes
Stuffing
Yams
Dessert:
Apple pie or apple crisp
Cookies
Ice cream
Pecan pie
Pumpkin pie
How Much Food Should I Make For Thanksgiving?
In order to figure out how much food you need to prepare for Thanksgiving, use these suggested serving sizes as a jumping-off point. You know best how much your family and friends typically eat, so be sure to prepare according to their normal appetite.
Appetizers (before dinner): 6 bites per person
Dip: 3 ounces per person
Salad: 1 cup per person
Pasta: 1 cup per person
Main dish protein: 6-8 ounces per person
Rolls: 2 per person
Side dishes (veggies): ½ cup per person
Side dishes (grains): ½ cup per person
Dessert (pie/cake): 1 slice per person
Dessert (cookies): 2-3 per person
Dessert (ice cream): 5 ounces per person
Wine: ½ bottle per person
Beer: 1-2 per hour per person
Cocktails: 3 per person
Ice: one pound per person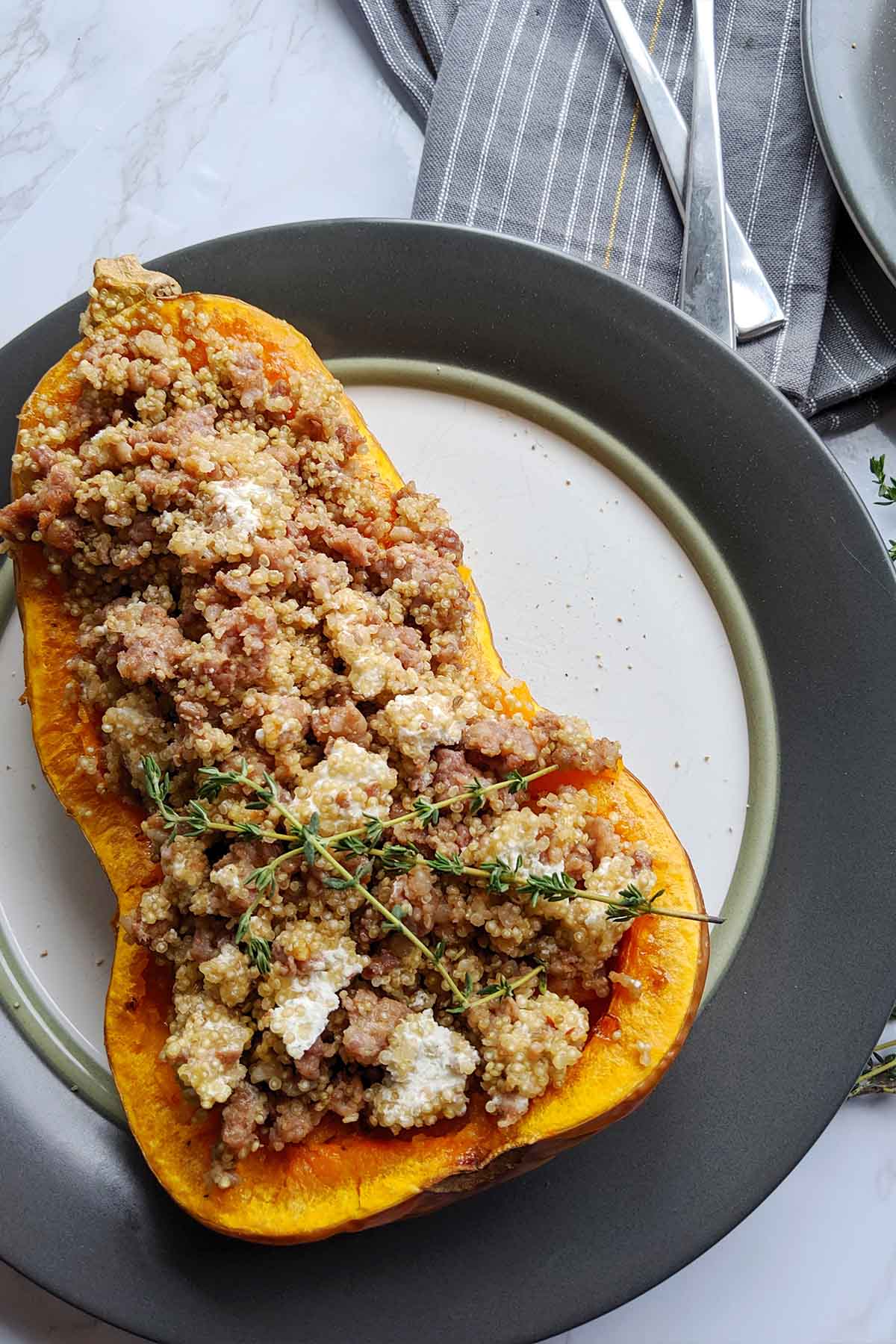 8 Important Cooking Tools You'll Need
To assist you with cooking Thanksgiving dinner, there are a few tools that will be helpful. Remember to purchase these tools early enough so they're not sold out.
Roasting pan with rack: This is a must if you're roasting a turkey at home.
Meat thermometer: Another necessary cooking tool to test the temperature of your meat - no dry, overcooked turkey over here!
Chef's Knife: A good quality chef's knife is important for all the prep work and cutting you'll be doing.
Baking sheets: You'll need a few different baking sheets so you can flip-flop different dishes as they need to bake in the oven.
Casserole dish: This is one of my favorite tools. You can bake your macaroni, casseroles, or veggies in it.
Slow cooker: A great tool to keep dishes warm so you can prep them early in the day.
Pie pan: A must if you're making homemade pies.
Storage containers: You can't forget storage containers to save all the leftovers.
Love this guide? Please leave a comment below. Don't forget to follow along on Instagram, Facebook, YouTube, and Pinterest for more recipes.