Learn the proper techniques to make macarons with perfect feet. Plus, troubleshoot any issues you may be having with macaron feet including no feet, small feet, ruffled or spread out feet.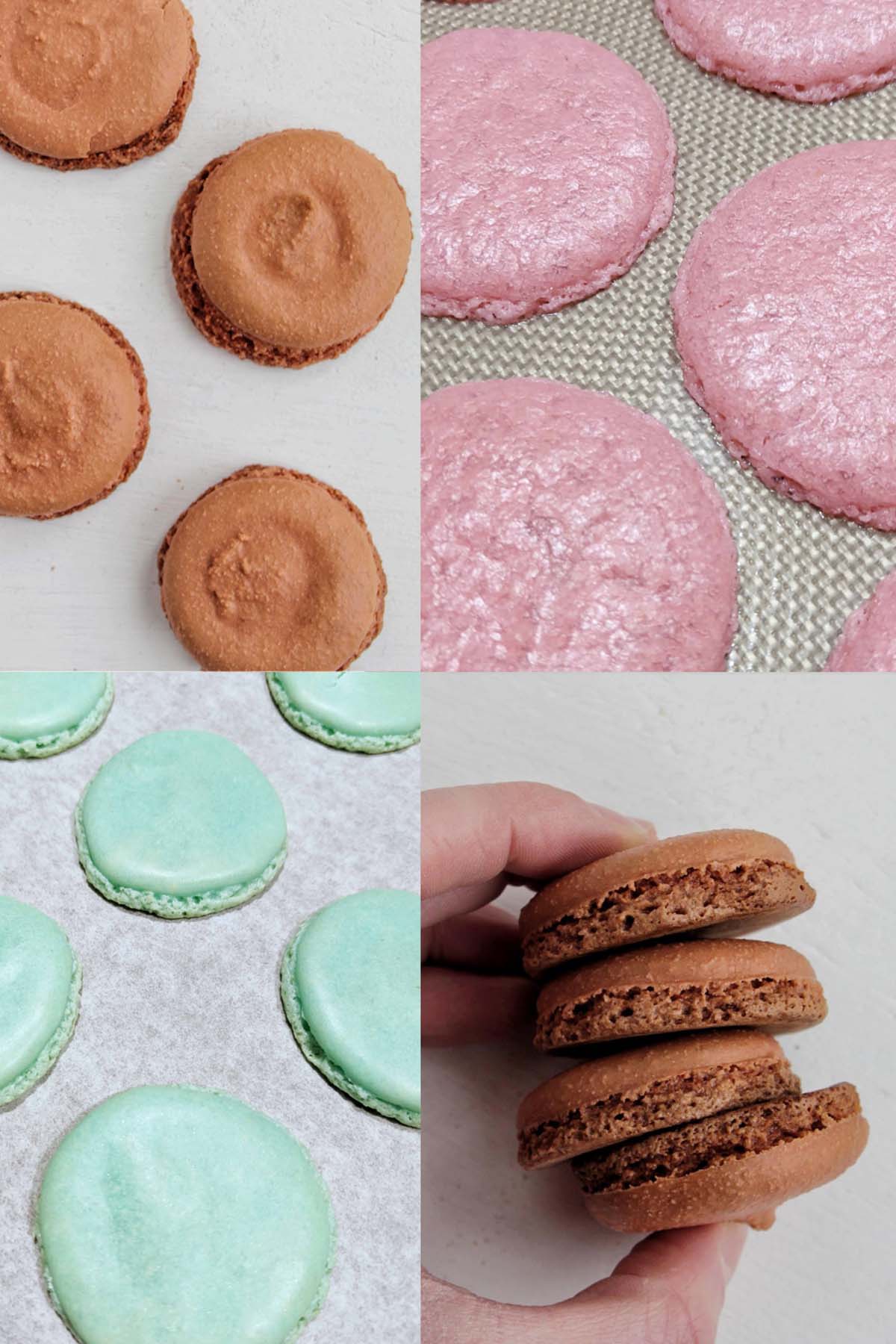 In this guide, I'll help you troubleshoot any problems you may be having related to macaron feet. Whether you have macaron feet that spread outwards, ruffled feet, or even small or non-existent feet, this guide will help you pinpoint your issue.
As always, remember that it takes some trial and error to bake macarons at home. Don't give up on your first or second attempt, keep going!
You can always refer to my macaron troubleshooting video or leave a comment below, and I'll do my best to help you out.
Jump to:
What You'll Learn In This Article
What Are Macaron Feet?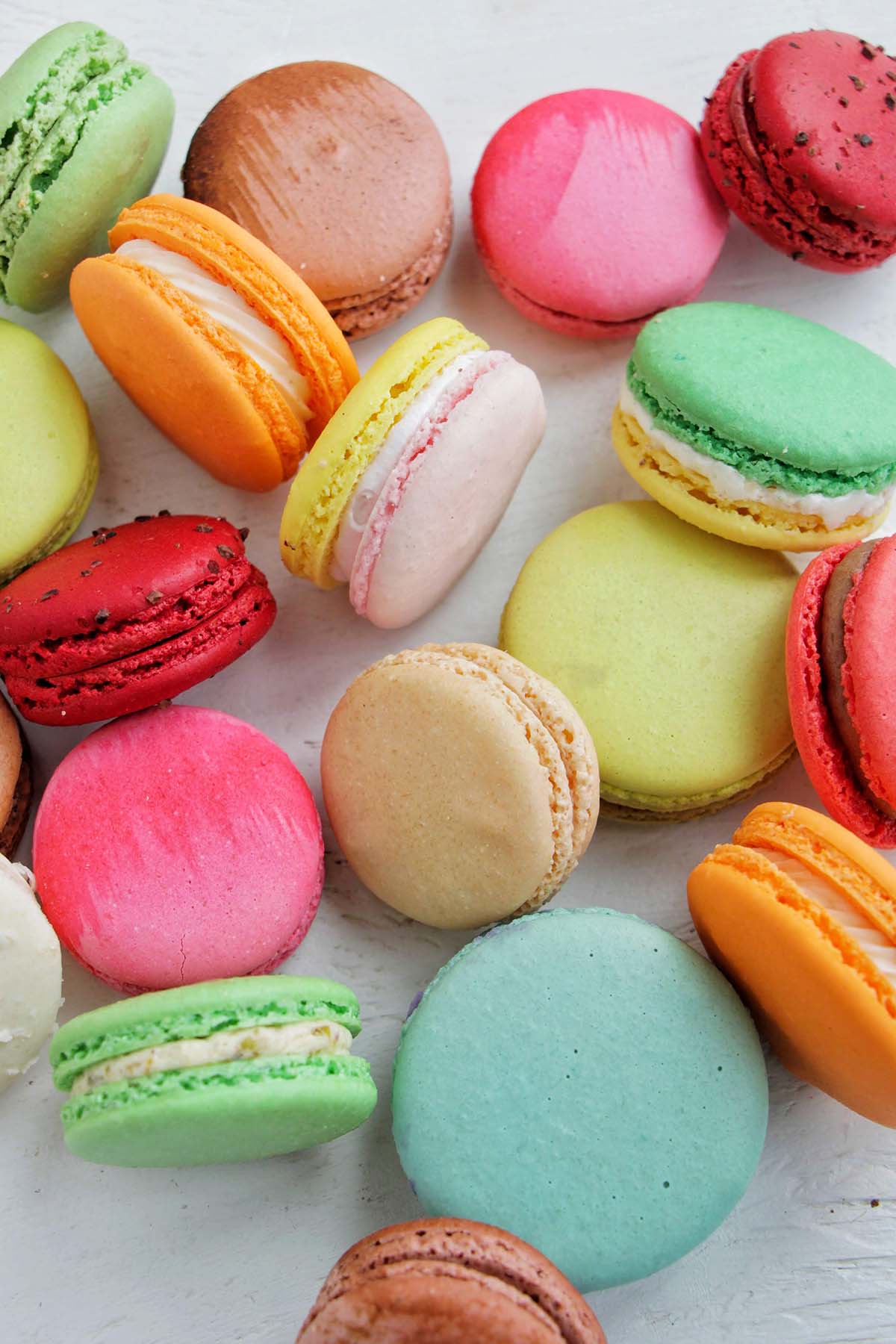 Fix Macarons With No Feet or Small Feet
If you're having trouble with macarons that don't have any feet or have very small feet (under 2 millimeters), here are some problems you may have: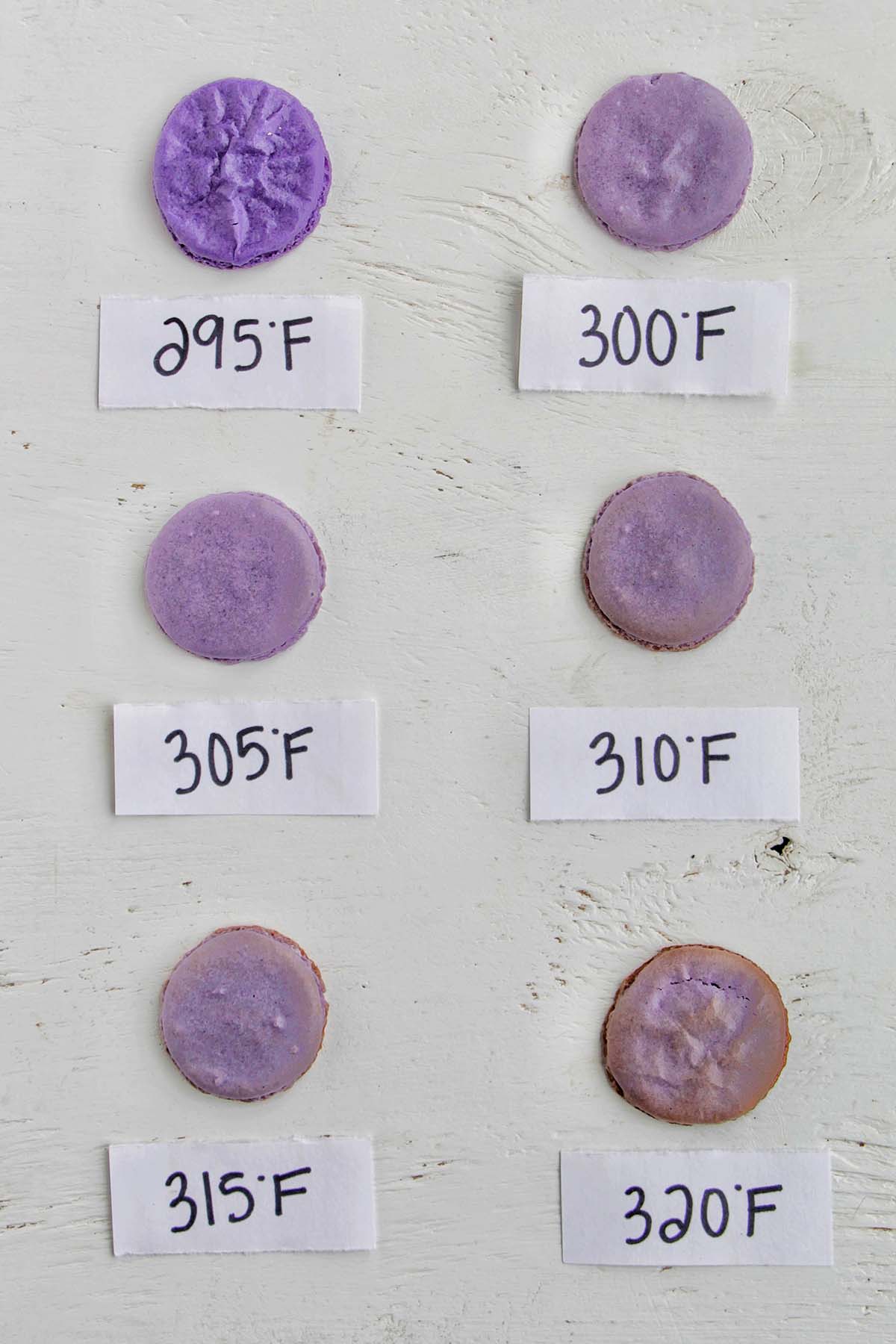 You'll notice the meringue starts to ball up inside the whisk while it's mixing.
The egg whites hold the indentation that the whisk makes as it's whipping.
Pull the whisk out of the mixer. A stiff peak should stand straight up (no curl at the tip).
You can see pointy off-shoots of egg whites on the whisk when you pull it out of the mixer.
You can fully flip the bowl over and nothing moves or falls out.
The meringue feels sturdy (not flimsy).
To test that the macarons are ready to bake, you can feel the shells and visually inspect the macarons. Here's what to look for:
The shells appear matte in color (not shiny like when you first piped them).
They are dry to the touch. You should be able to run your finger along the top of the shell without making an indent.
When you gently and lightly push down on the macaron shell, you can feel some resistance and no mark is left.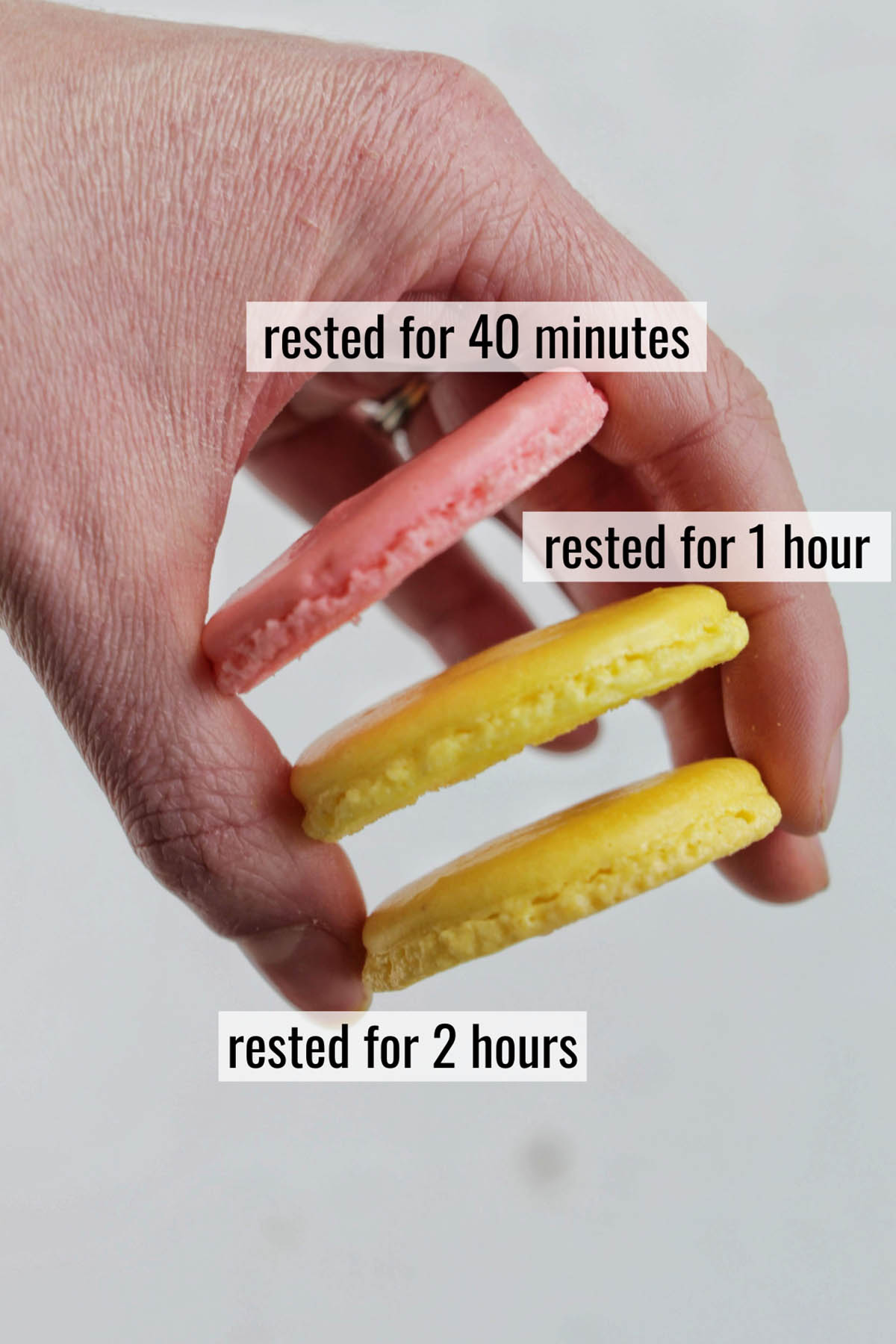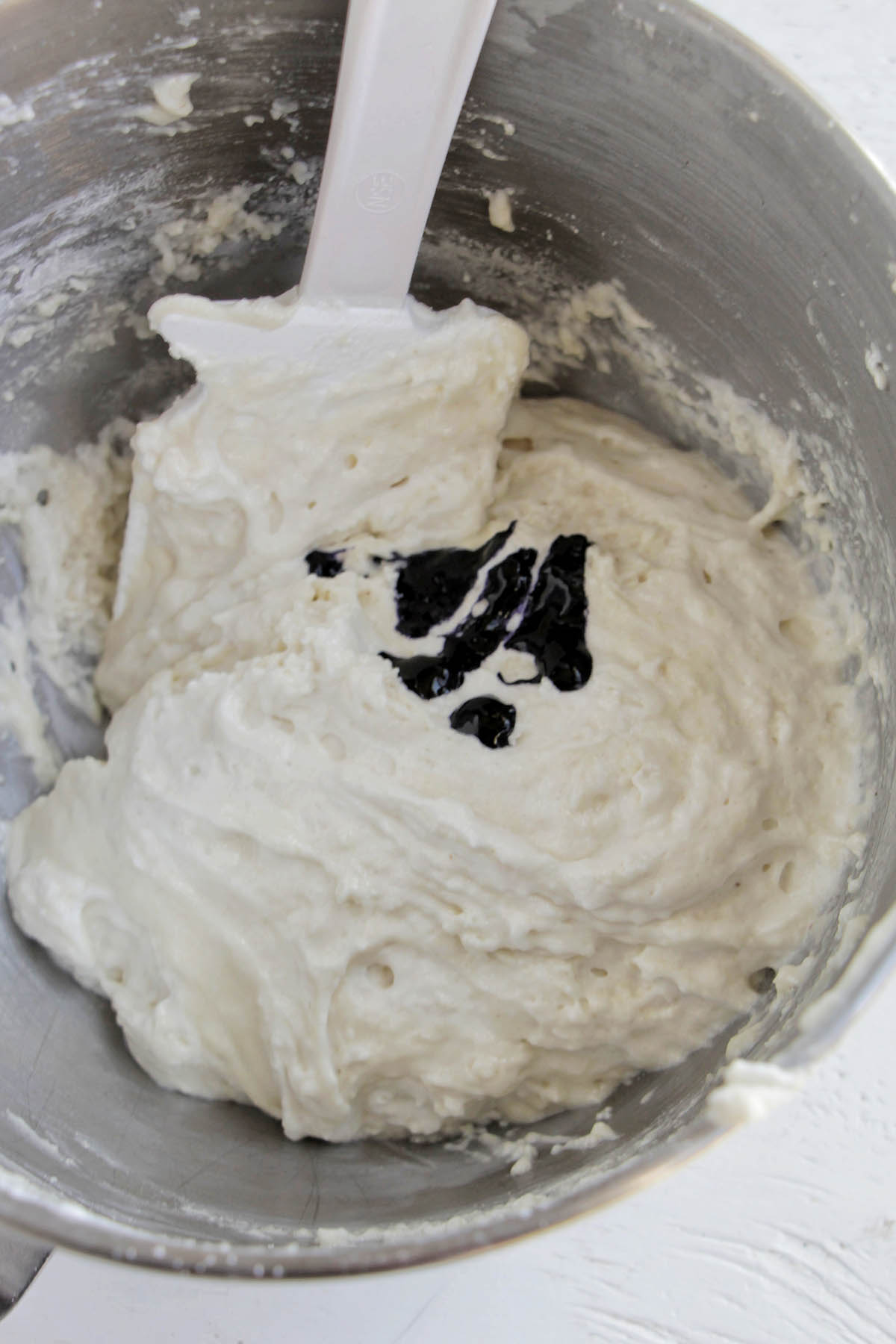 Fix Macaron Feet Spreading
If you're having trouble with macaron feet that have spread out or the macaron shell is sliding off the feet, here are a few things you may consider adjusting: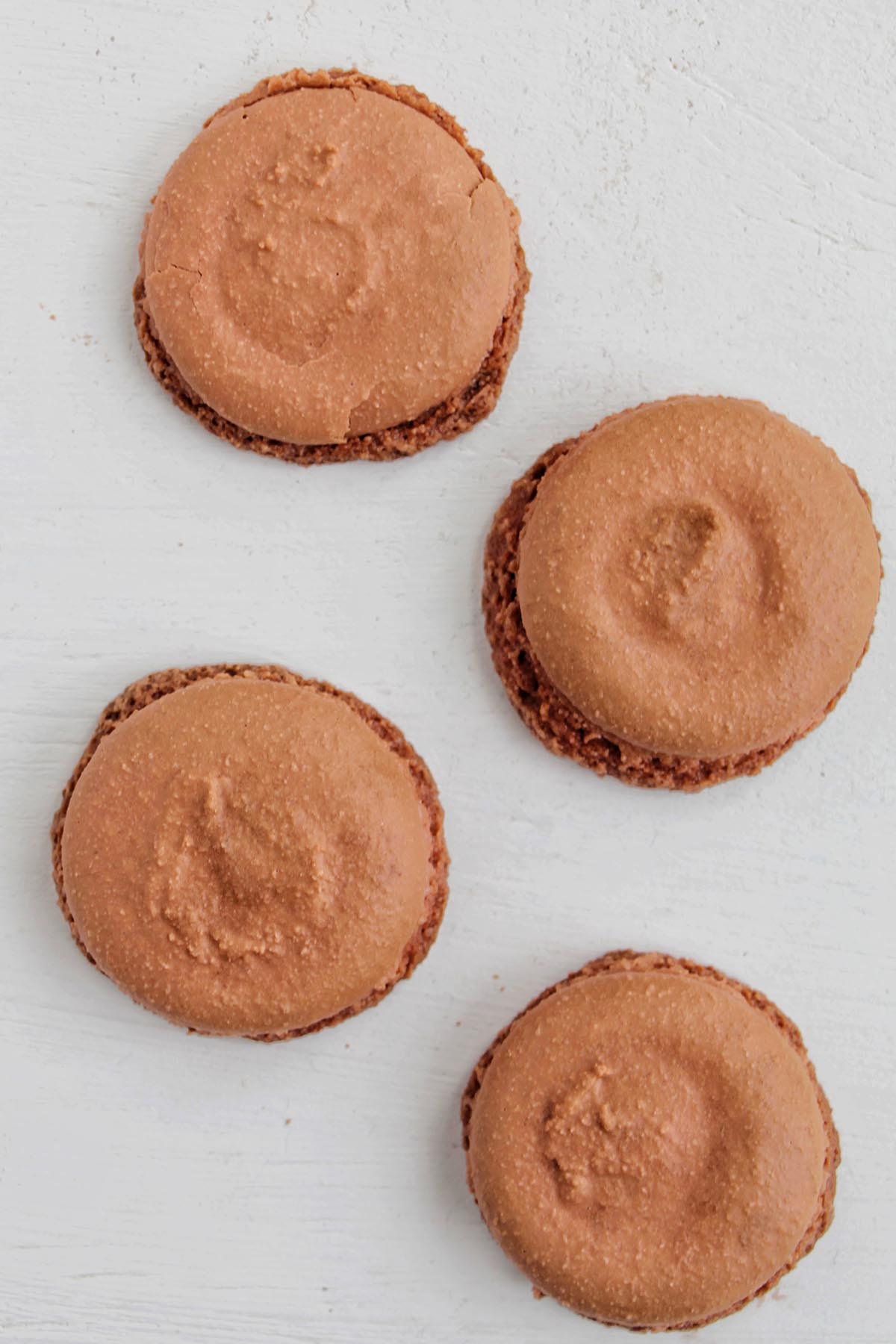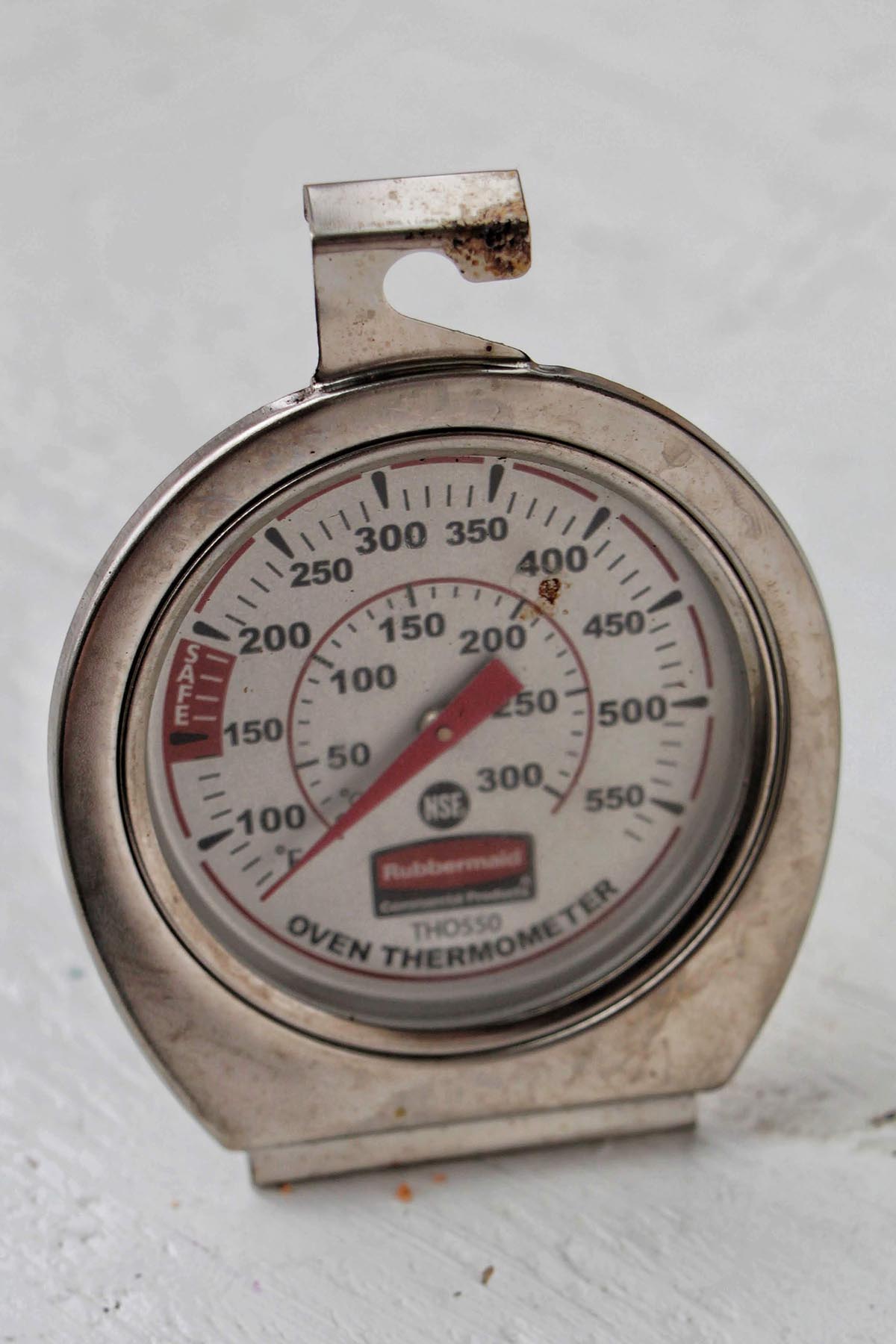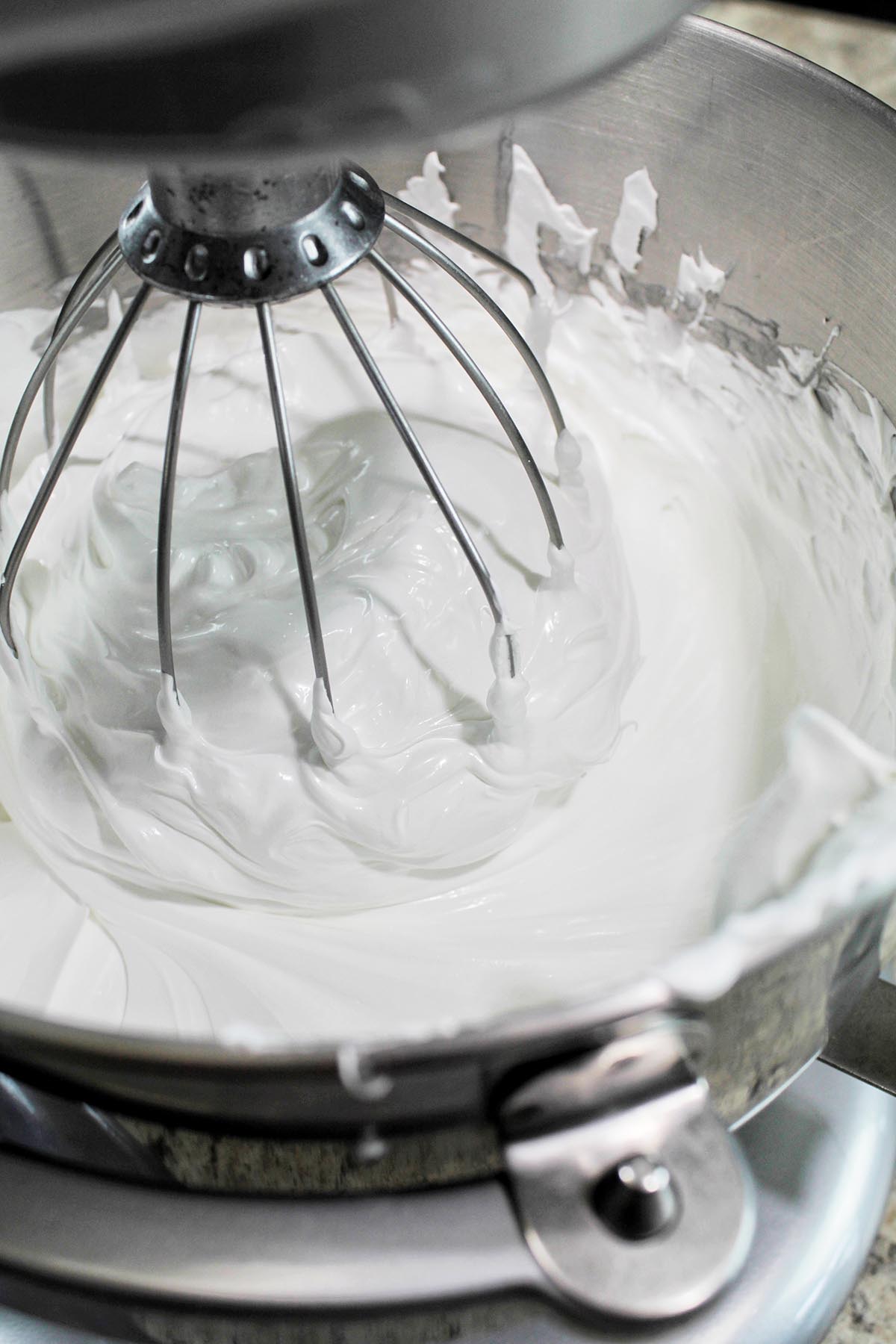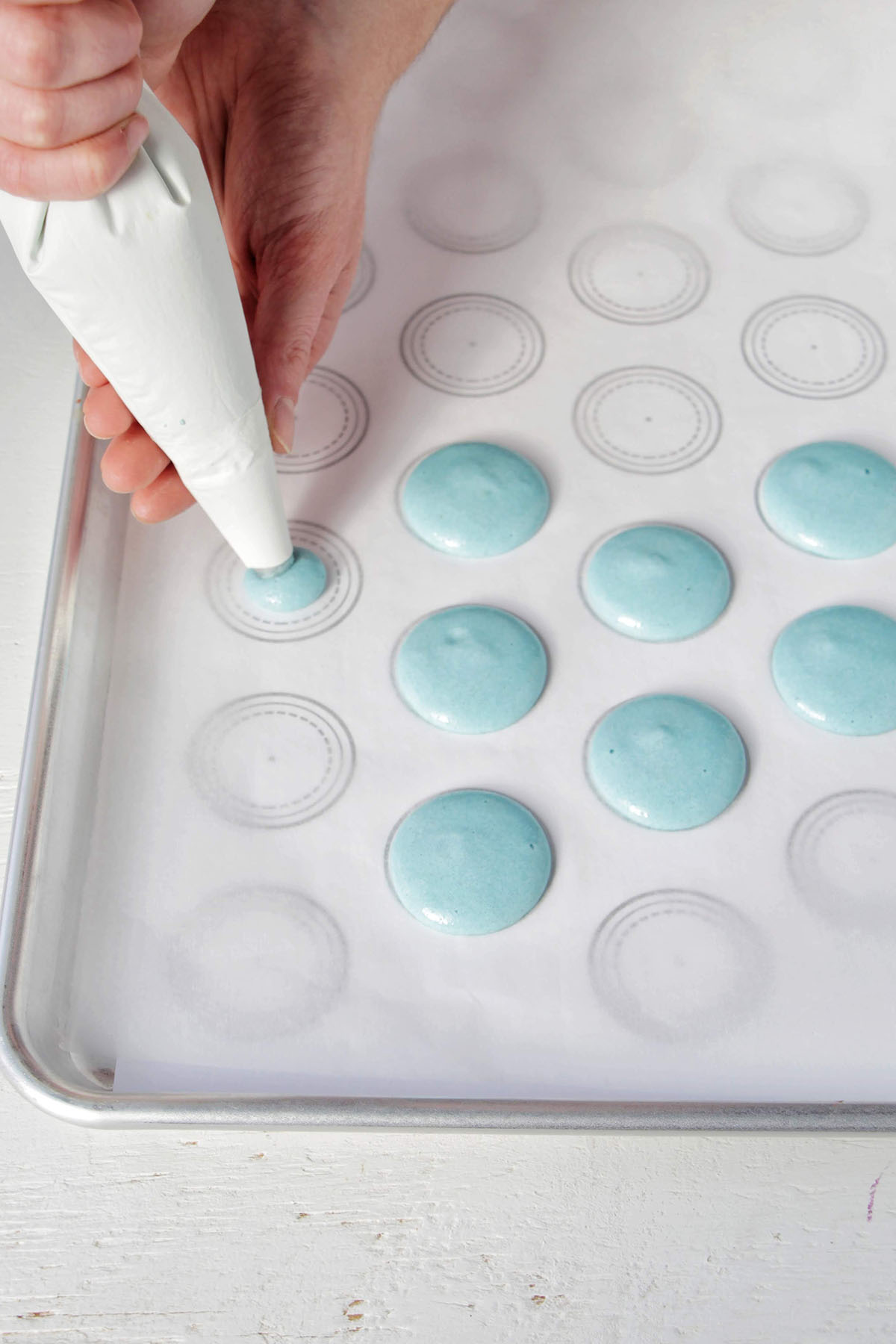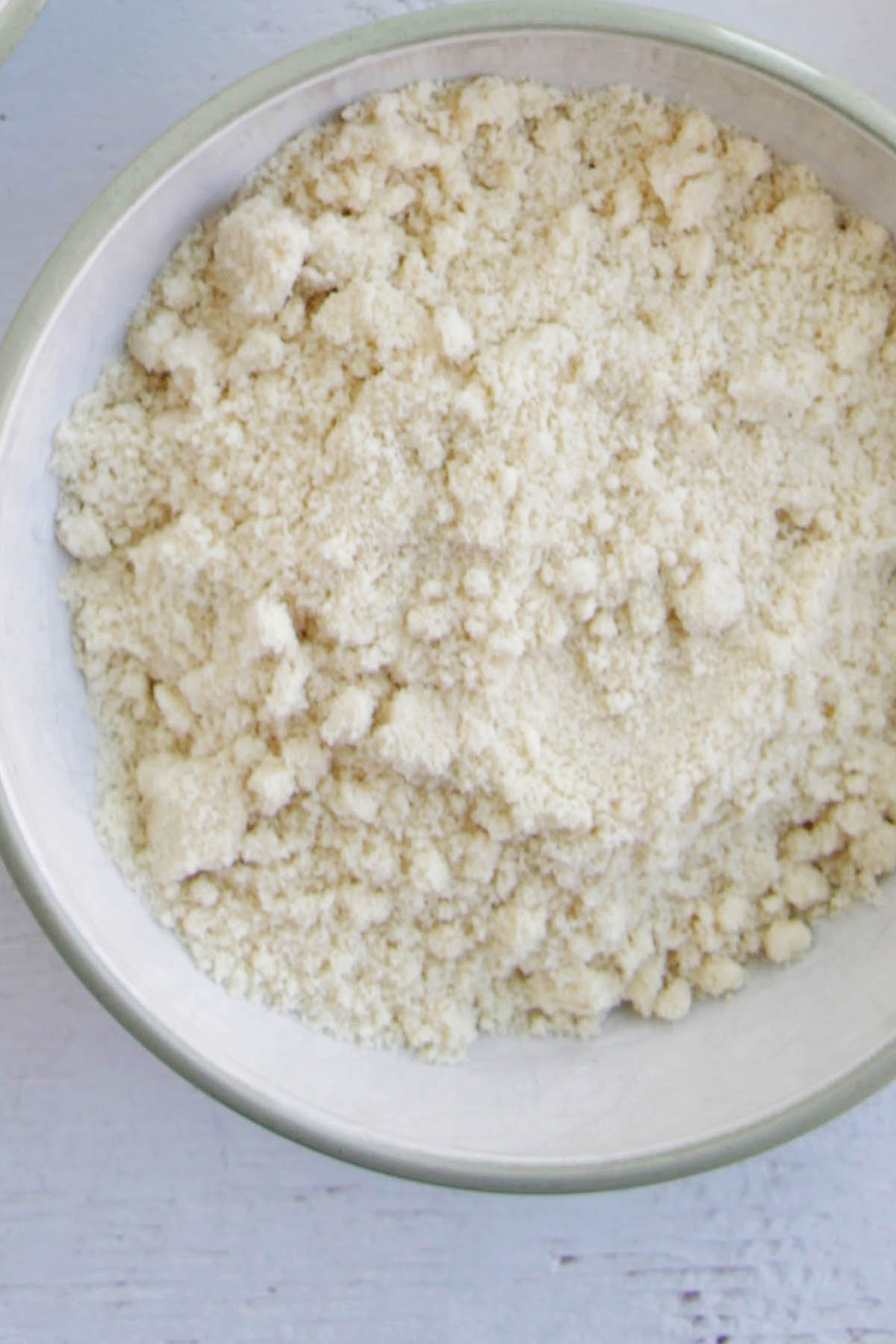 Fix Macarons With Large or Ruffled Feet
If you're experiencing macarons with ruffled, large, or frilly feet, you should look into the following possible problems: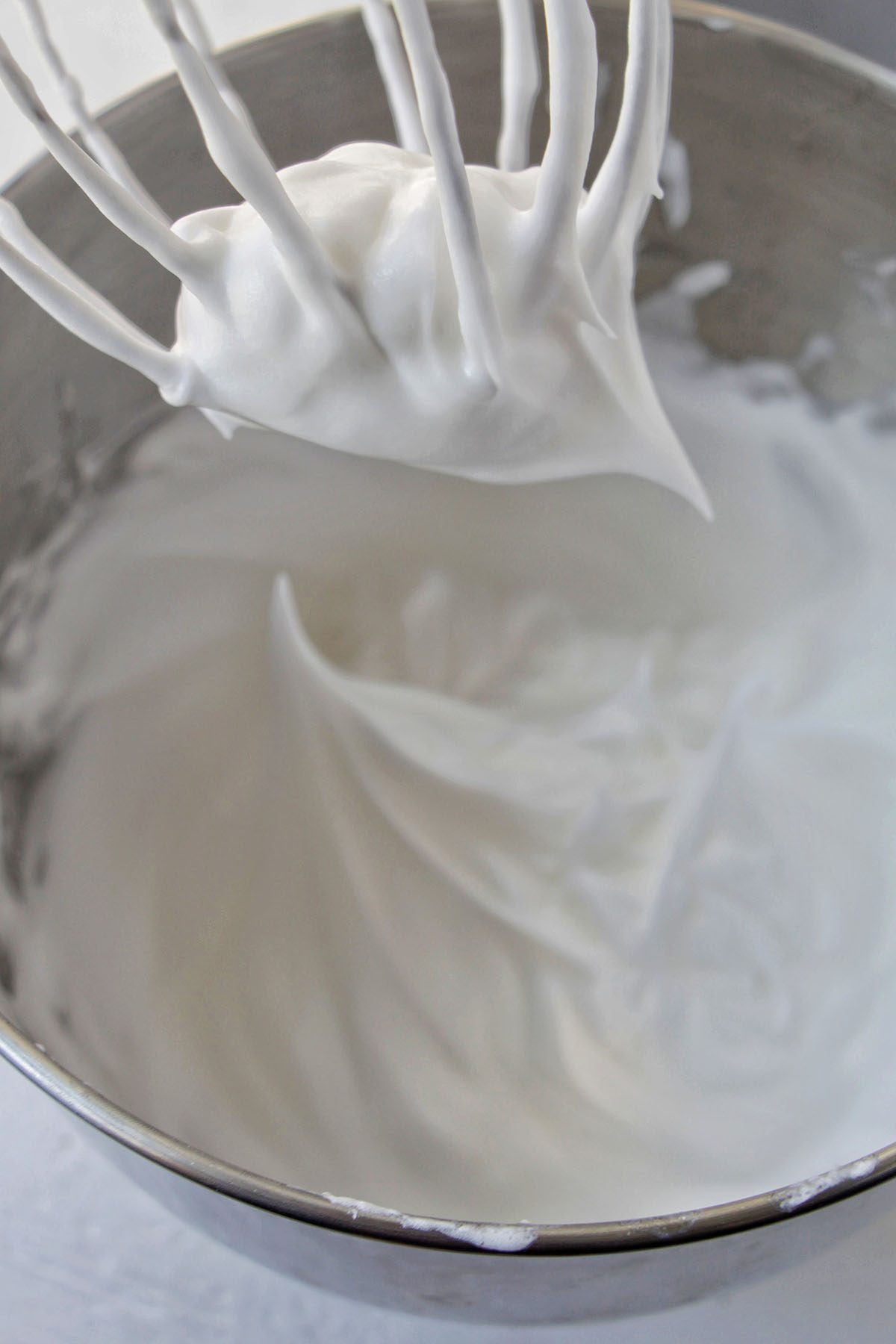 Tips To Achieve Perfect Macaron Feet
FAQs
More Macaron Troubleshooting Guides
Love this guide? Please leave a comment below. Don't forget to follow along on Instagram, Facebook, YouTube, and Pinterest for more recipes.