Looking for easy fillings for macarons? Check out these 53 recipes full of the best filling ideas including chocolate flavored, holiday-inspired, and fruit-infused. You'll be so impressed with these fillings for macarons, and you'll have endless combinations to try!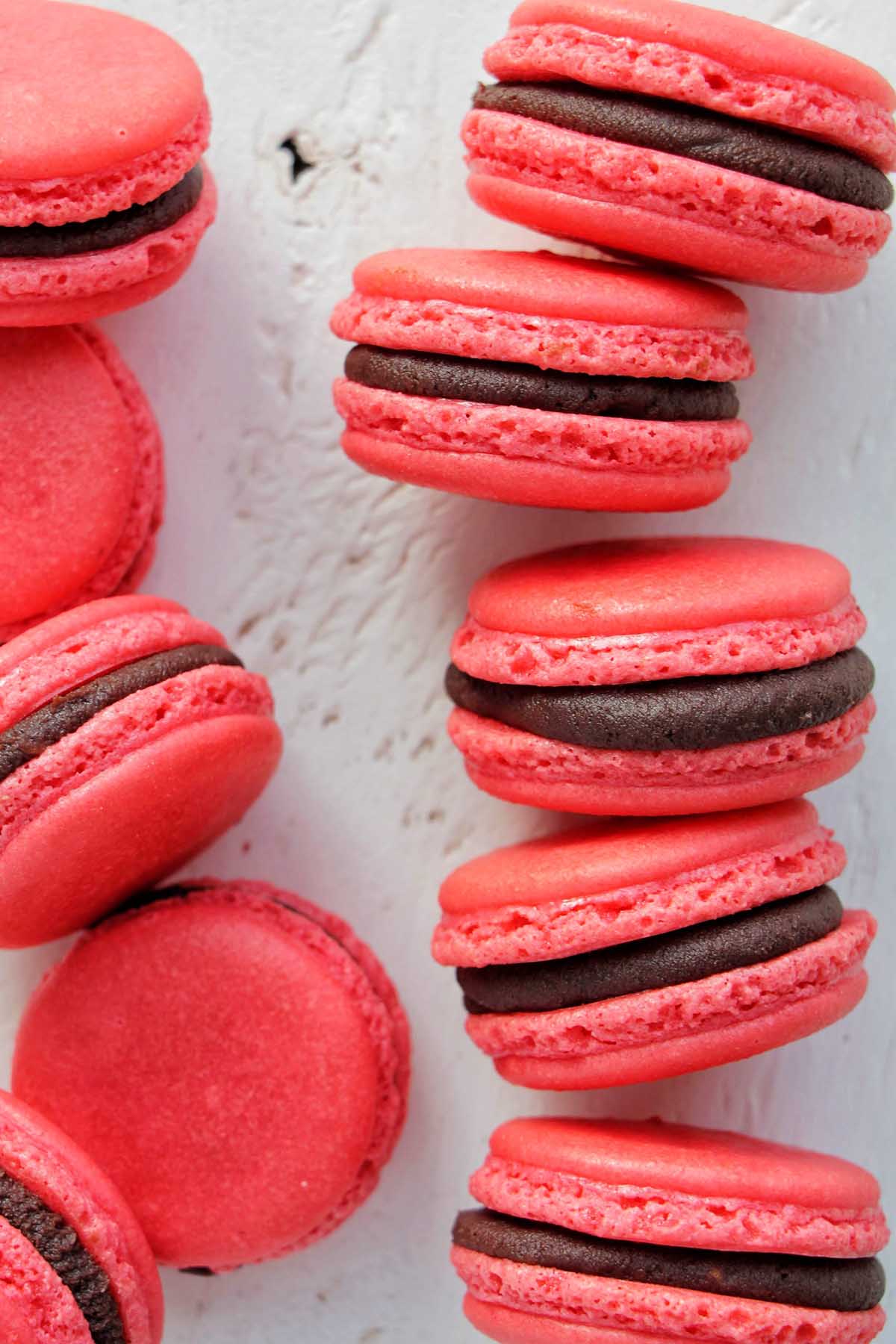 What are Macarons Traditionally Filled With?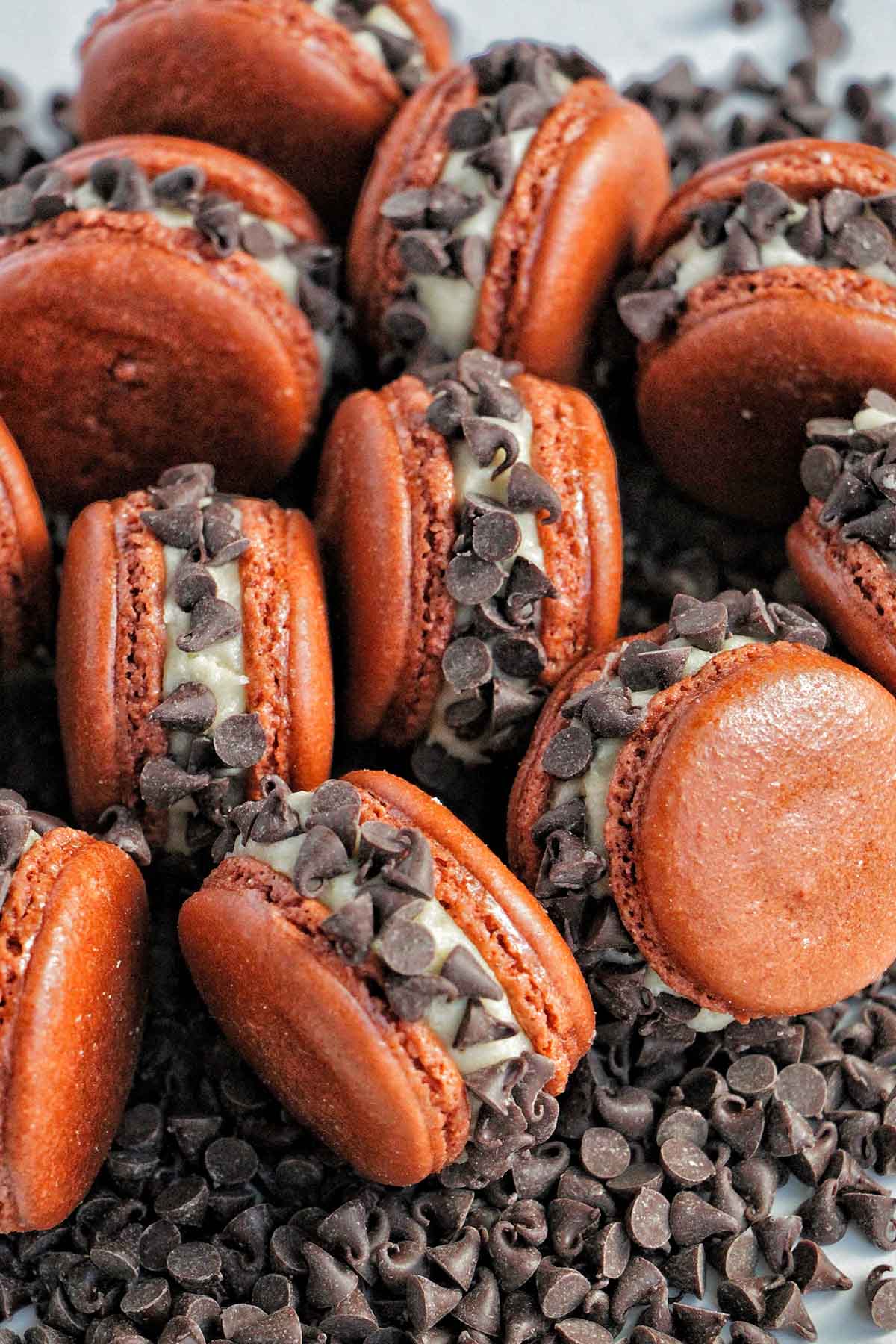 Fillings For Macarons
Chocolate Based
Chocolate Ganache: This is a classic semi-sweet chocolate ganache that only requires five easy ingredients.
Chocolate Mint: You can't go wrong with a classic peppermint buttercream with a hint of chocolate.
Chocolate Salted Caramel: Mix chocolate ganache and caramel for a classic, yet delicious, combination.
Hot Chocolate: Combine chocolate ganache with marshmallow fluff for a heavenly flavor.
Malted Chocolate Ganache: Malted milk powder creates a thick and luxurious chocolate filling.
M&M's: A chocolate buttercream with crushed up M&M's is the ultimate candy treat.
Nutella: Nutella buttercream will be a crowd pleaser filling!
Oreo: This beloved cookie is the perfect addition to a buttercream filling.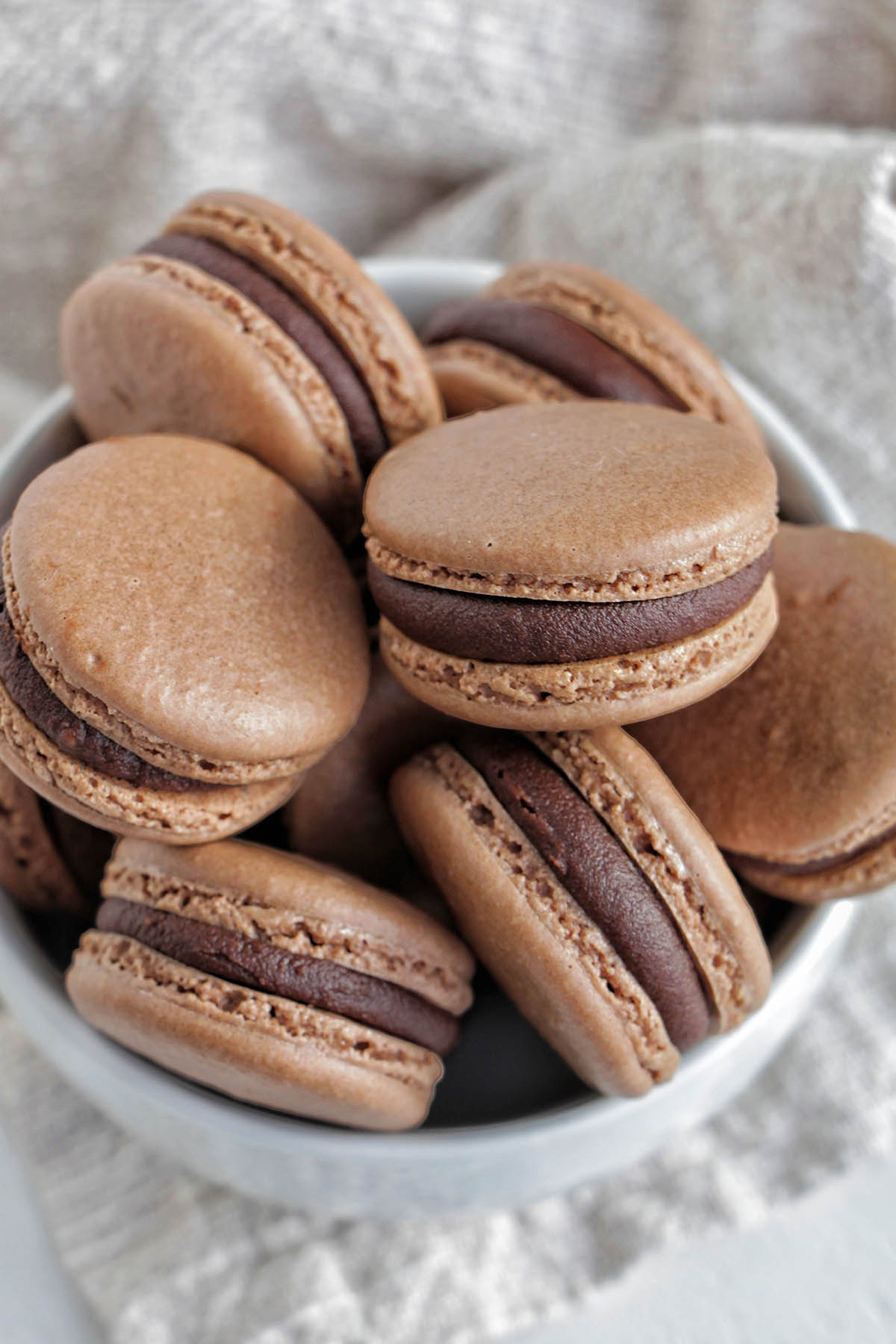 Dessert Flavored
Banana Pudding: This frosting is vegan friendly and packed with vanilla pudding and freeze-dried bananas. This recipe is perfect if you're looking for a macaron filling without butter.
Boston Cream Pie: Pastry cream and chocolate ganache mix together to form the perfect, decadent macaron filling.
Cookie Dough: This brown sugar and chocolate chip buttercream pairs perfectly with a cold glass of milk.
Dulce De Leche: This recipe (made two ways) gives a twist to the classic caramel filling.
Peanut Butter: This peanut butter buttercream would pair with chocolate or vanilla macaron shells.
Strawberry Cheesecake: Recreate your favorite cheesecake flavor with a cream cheese and strawberry macaron jam filling.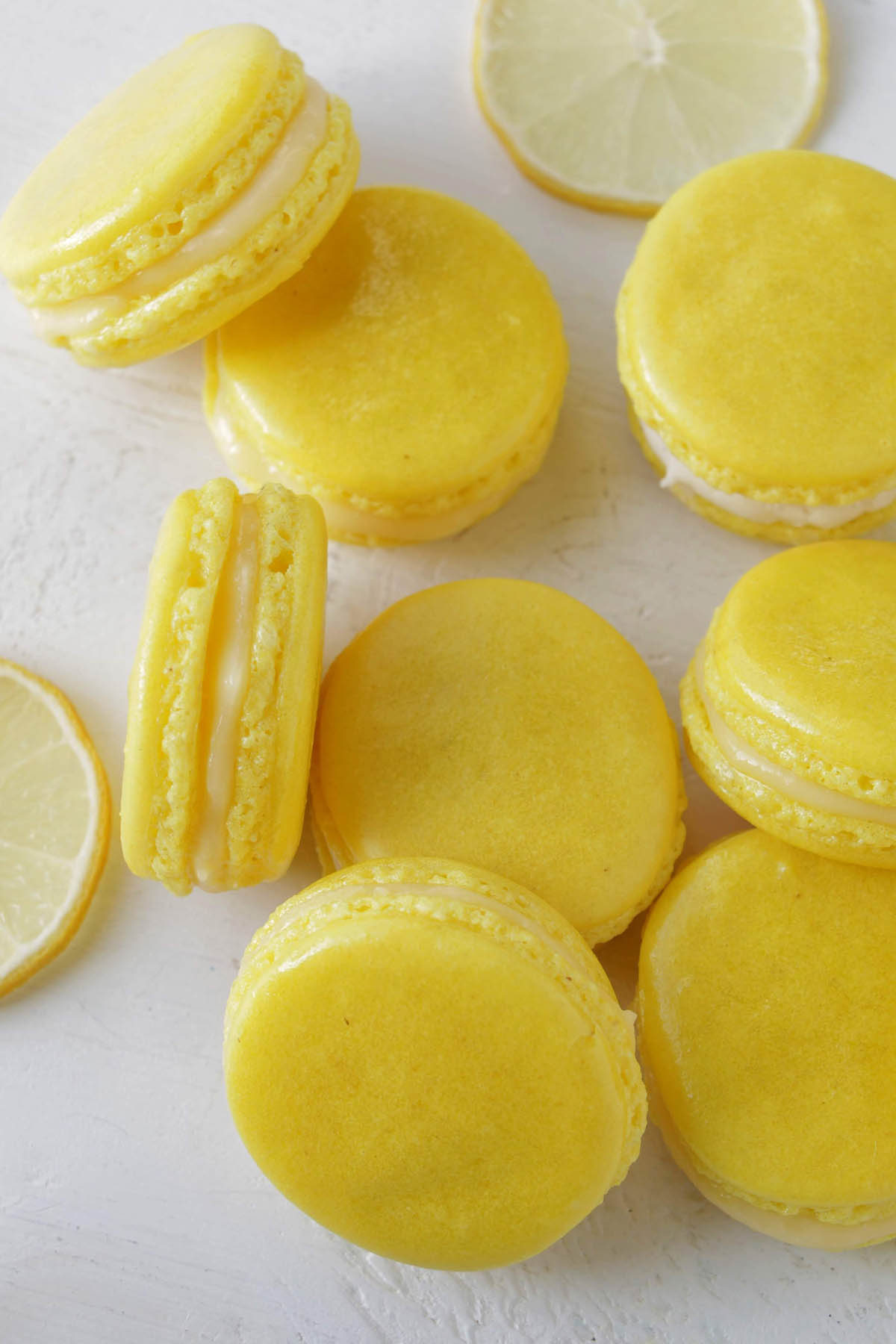 Fruit Infused
Blackberry: Blackberry jam infuses perfectly in buttercream for a bright, summer flavor.
Guava: This is a tropical twist on the classic buttercream using guava paste.
Lemon White Chocolate Ganache: Chocolate and lemon may seem like an unusual combination, but it blends together perfectly!
Lime Curd: Lime curd gives a sour bite to your macarons.
Orange Lemon: The burst of citrus provides a nice pop of flavor in the buttercream!
Plum: Sweet and tart plum jam surrounded by a sugary buttercream is an easy macaron filling idea.
Raspberry: Combine some raspberry fruit spread with chocolate ganache for a classic macaron filling.
Strawberry: Another classic flavor! This pink buttercream is made with freeze dried strawberry powder.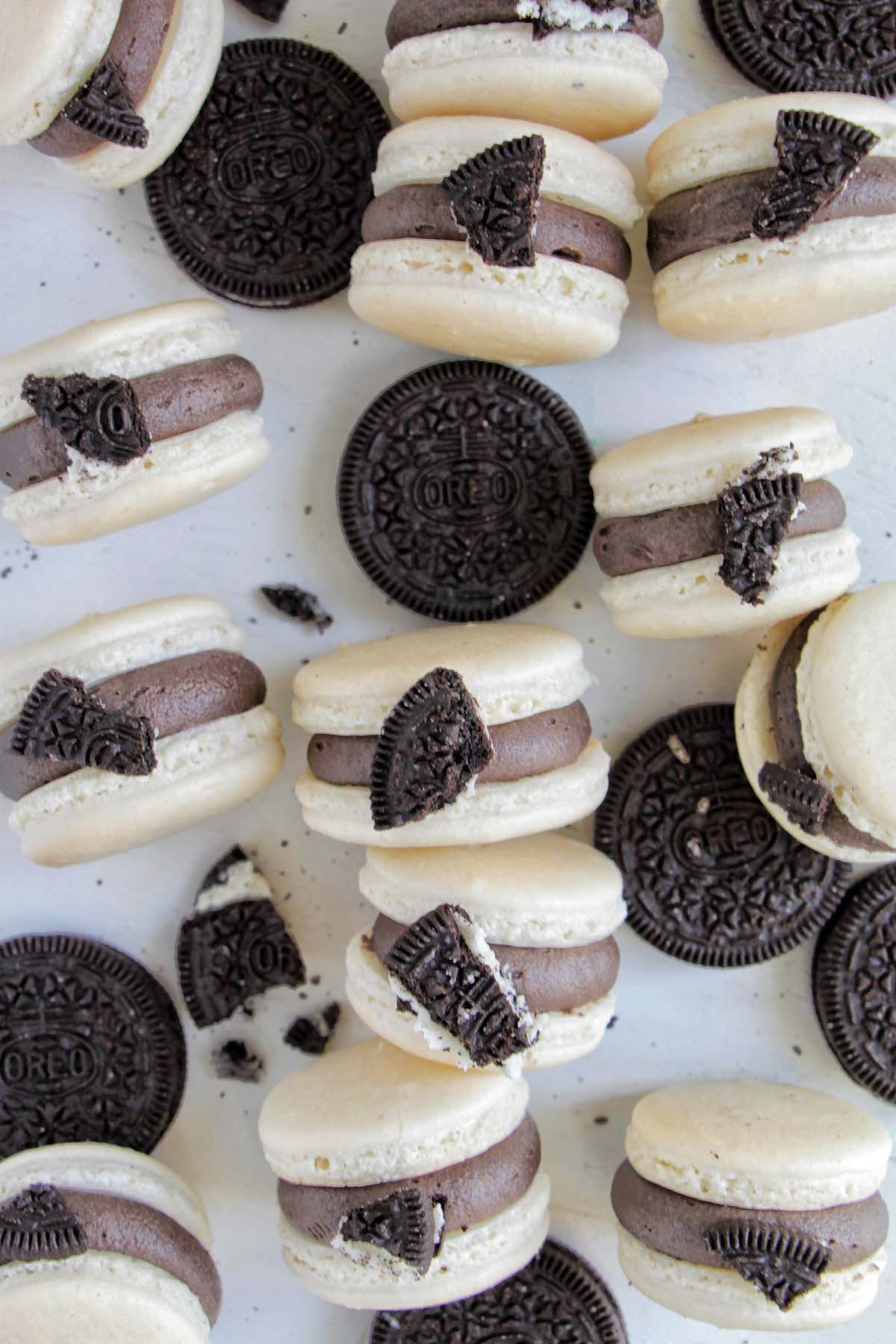 Holiday Inspired
Apple Pie: A classic Thanksgiving pie also makes a great macaron filling.
Candy Corn: Melt in some candy corn to chocolate ganache for an easy Halloween treat.
Cranberry White Chocolate: Pair together cranberry sauce and white chocolate swiss meringue buttercream.
Eggnog: Dress up white chocolate ganache with some eggnog during the holiday months.
Gingerbread: A classic Christmas cookie also makes a luxurious holiday macaron filling.
Chocolate Pecan Pie: This chocolate ganache has a crunchy filling full of pecan bits.
Peppermint Bark: This chocolate pastry cream is filled with cocoa, espresso, and most importantly peppermint!
Snickerdoodle: There's nothing better than a buttercream filled with brown sugar and cinnamon.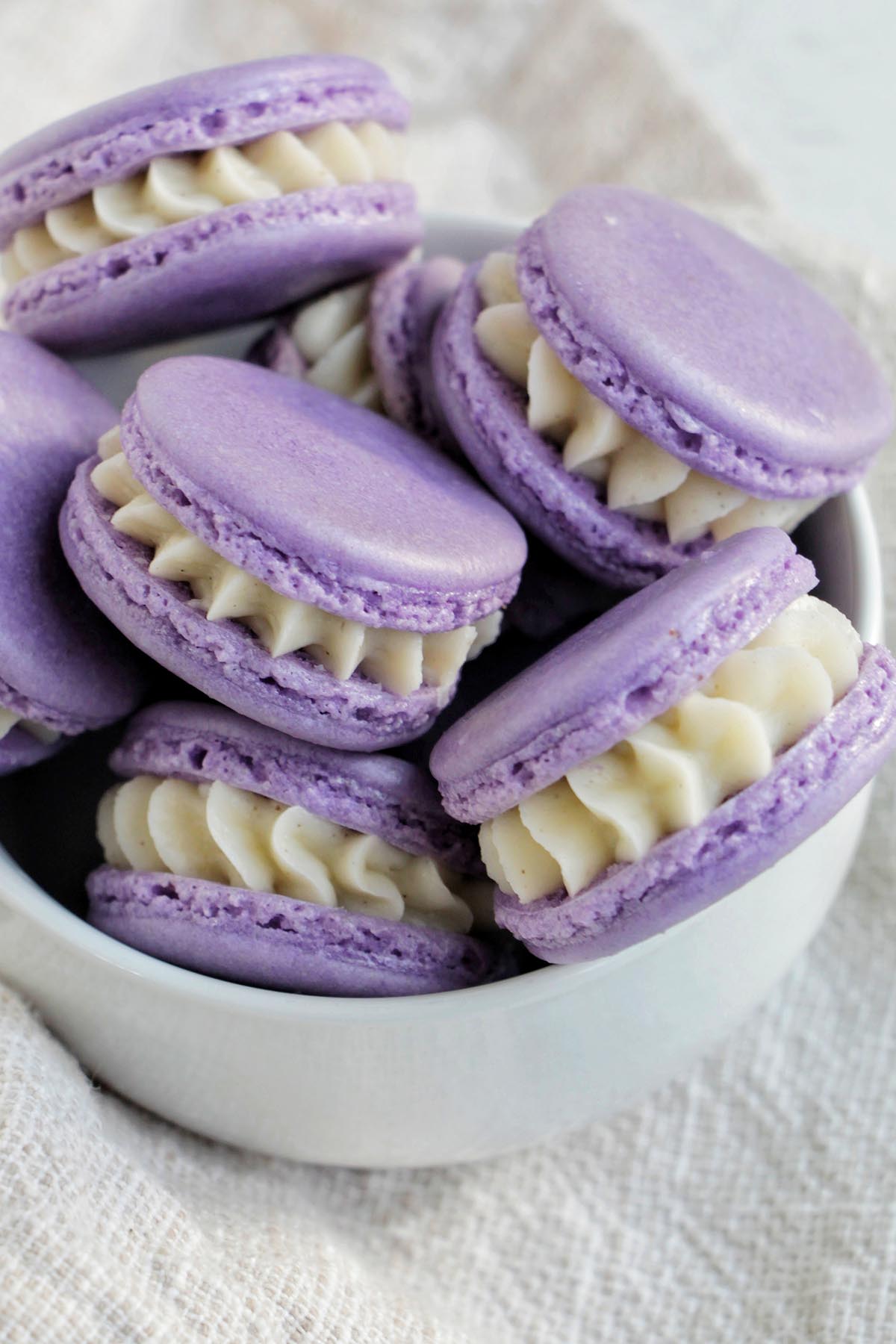 Sophisticated Flavors
Earl Grey Ganache: A classic white chocolate ganache infused with early grey tea.
Espresso: Espresso powder is a delicious addition to buttercream.
Lemon Lavender: A beautiful yellow colored buttercream with a hint of lavender.
Maple Pecan: This fall-inspired filling has a sweet touch of maple and a crunchy bite from the nuts.
Matcha: Matcha ganache is the perfect combination of sweet and bitter. The lovely green color really makes the macarons pop!
Pistacho: This cream cheese filling is flavored with finely ground pistachios.
Pumpkin Ganache: A creamy pumpkin spiced ganache is the perfect fall flavored filling.
Tiramisu: Mascarpone is the base of this decadent filling.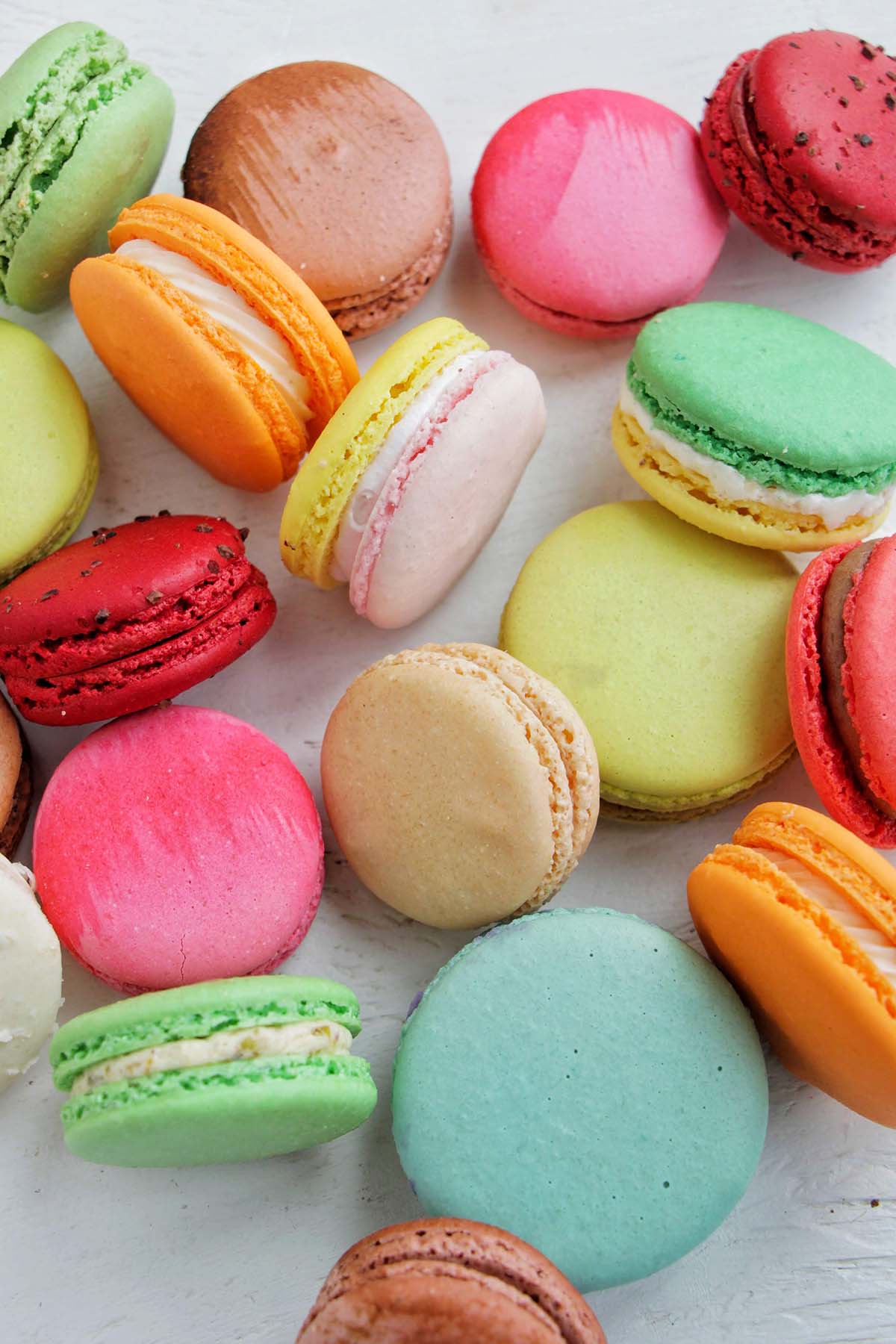 Spiked With Alcohol
Baileys: A buttercream infused with Baileys Irish Cream would be perfect for a St. Patrick's Day celebration.
Champagne White Chocolate Ganache: A light and easy option that would be perfect for a party.
Guinness: Irish stout is a unique, boozy macaron filling that makes the perfect addition to the buttercream.
Jameson: This is a simple buttercream with a hint of Irish whiskey.
Kahlúa: A boozy, coffee flavored liqueur buttercream would be delicious with a chocolate macaron shell.
Margarita: This tequila and lime-infused buttercream will make you feel like you're sipping a drink on the beach.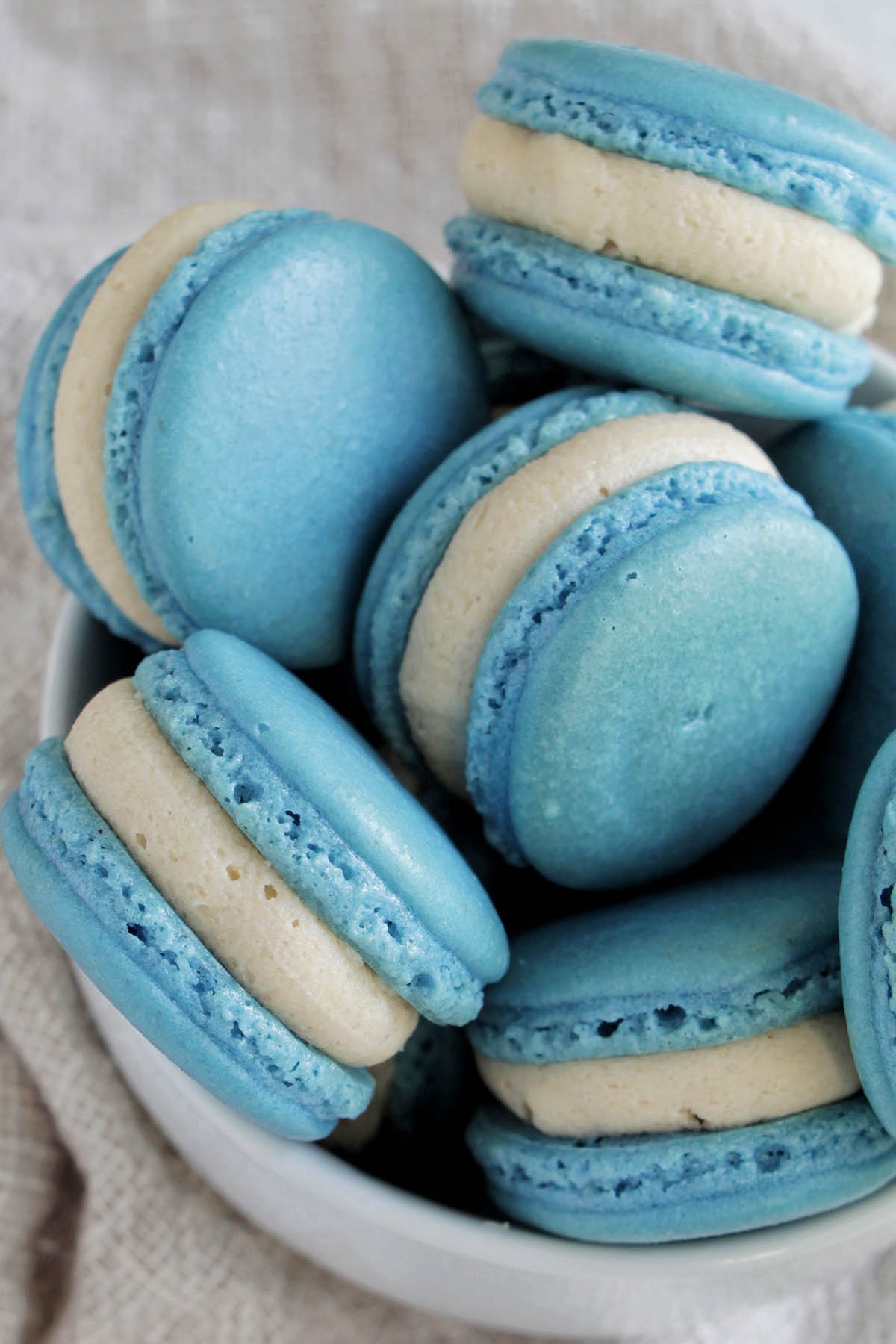 Wacky & Fun
Birthday Cake: Buttercream with boxed cake mix and rainbow sprinkles is a fun combination.
Cinnamon Toast Crunch: A cinnamon sugar buttercream that tastes like cereal.
Cotton Candy: This cotton candy flavored swiss meringue buttercream would pair perfectly with a brightly colored macaron shell.
Fruity Pebbles: Mix up some fruity pebbles cereal into buttercream for a fun texture and flavor.
Maple Bacon: This is the perfect combination of sweet and salty!
PB&J: A classic childhood flavor with peanut butter buttercream and jelly.
Piña Colada: This non-alcoholic filling combines pineapple jam and coconut buttercream.
S'mores: A combination of chocolate ganache and marshmallow fluff creates a s'more macaron.
Watermelon KoolAid: Relive a childhood favorite flavor with this watermelon buttercream.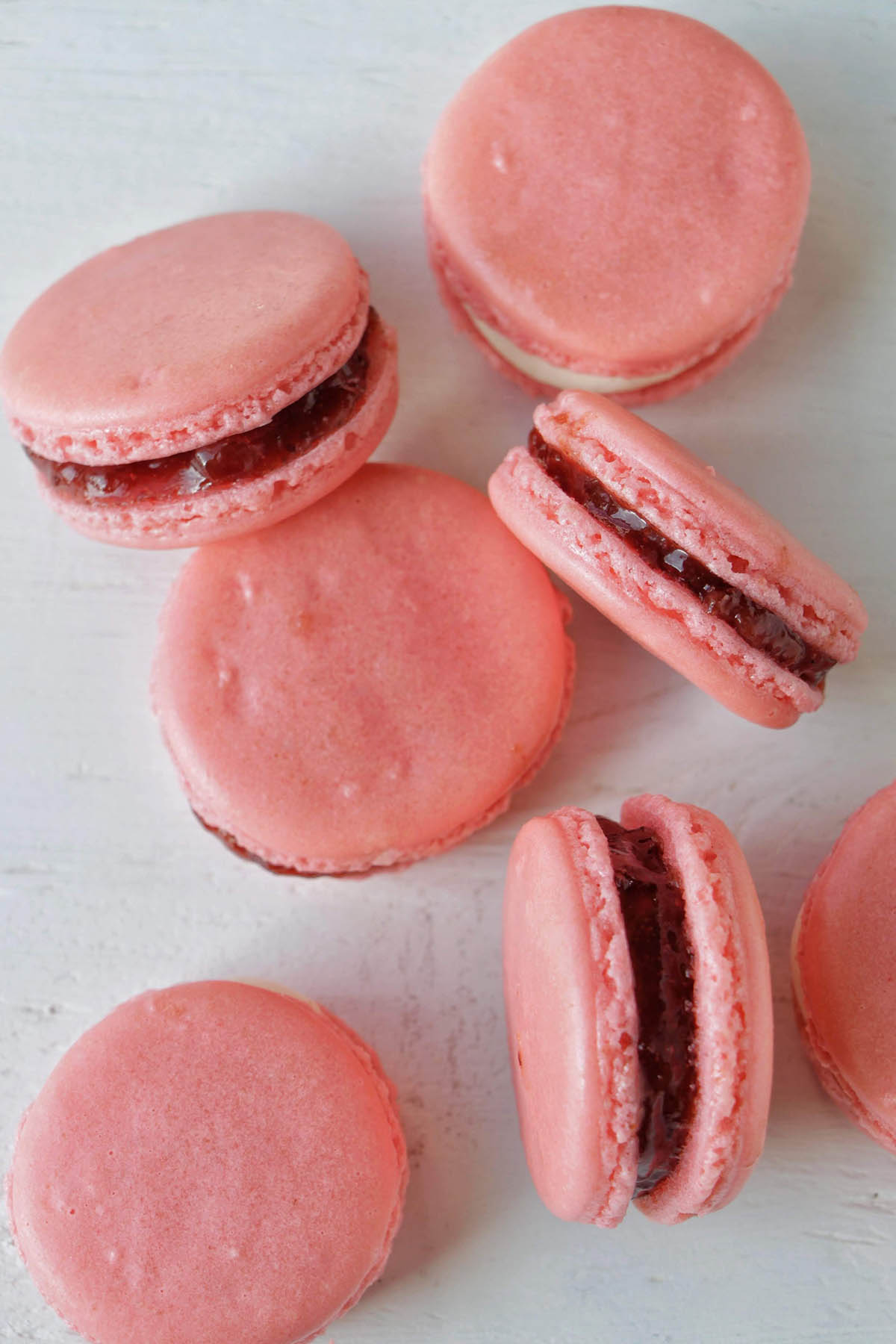 Macaron Filling FAQs
Other Articles You May Enjoy
Be sure to check out these other macaron-related articles: