If you've been asking yourself 'what do you eat with hummus' this is a list of 25 recipes you should make! It can be hard to figure out what to serve with hummus, but this list includes appetizers, main course, and even side dishes that pair perfectly with hummus! All of these dishes are healthy and have great flavor.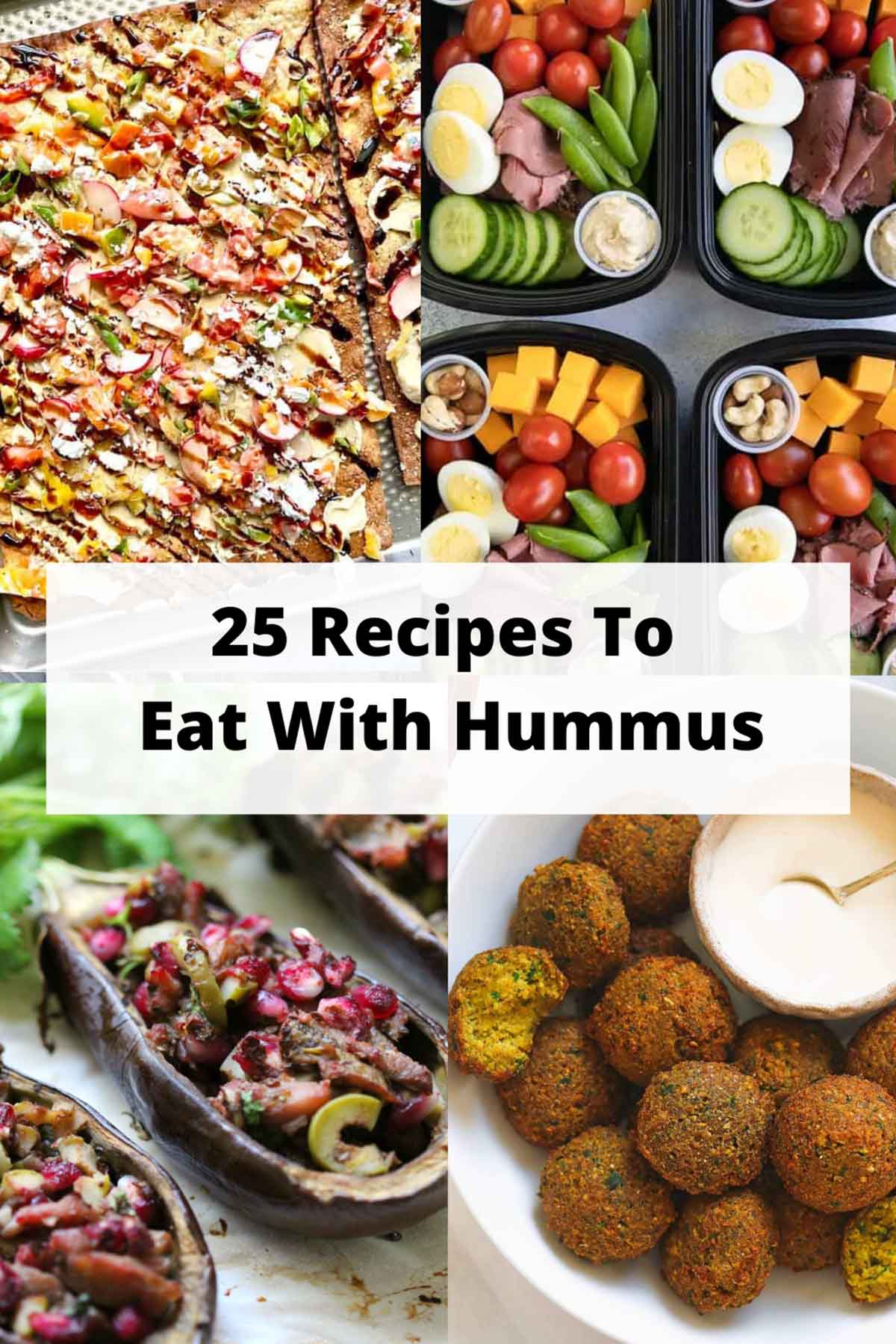 If you're as obsessed with hummus as I am, this is the perfect post for you! This list includes 25 recipes that all pair perfectly with hummus. Whether you're looking for a dish to serve with hummus, or you need something to eat with your hummus, I've got you covered!


This post goes along with our hors d'oeuvres series. The goal of this series is to get you familiar with hors d'oeuvres and appetizers that you can make for a fun weekend happy hour, a dinner party, or just because. Throughout the series we'll be talking through different hors d'oeuvre recipes. Be sure to check out this post to find all of the content!


Appetizers: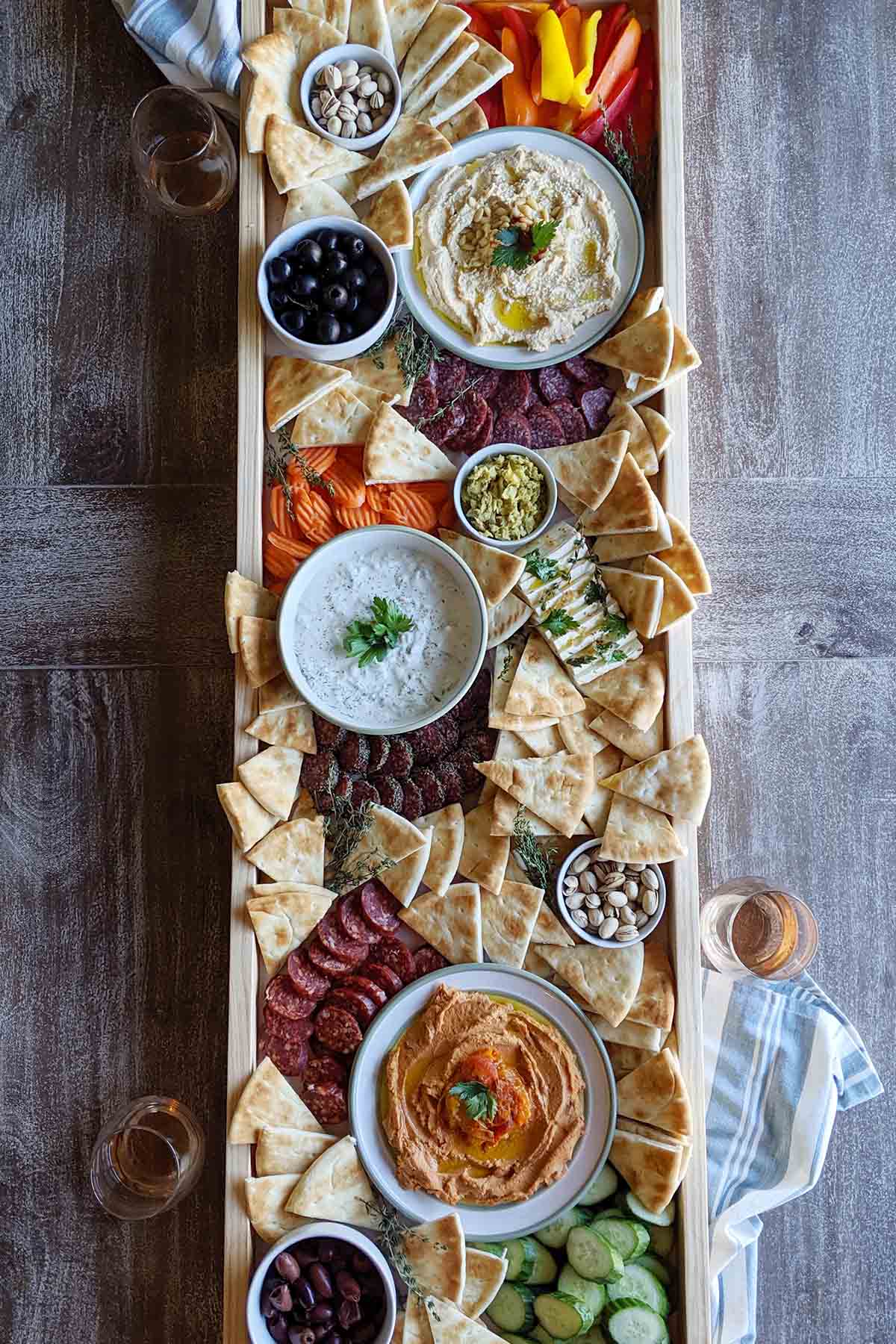 Greek Appetizer Platter: This is an epic Mediterranean-inspired charcuterie board full of pita, hummus, and tzatziki. If you're looking for a party platter to impress, you have to try this twist on the authentic fresh and tangy flavors of Greece.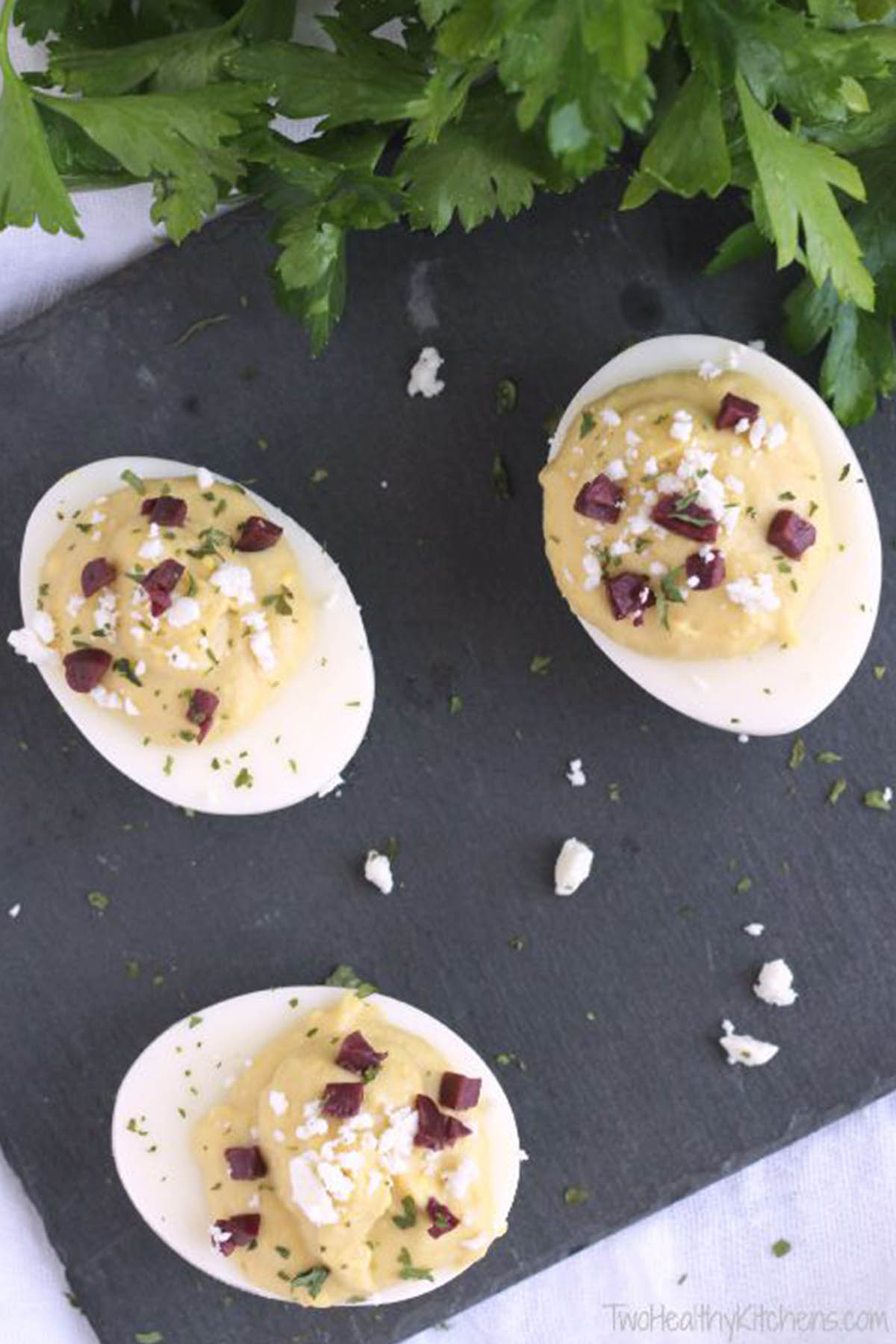 Hummus Deviled Eggs: These deviled eggs combine two all-time favorite appetizers – home-style deviled eggs and creamy, nutritious hummus – into one amazing little bite! Creamy, tangy and so totally irresistible!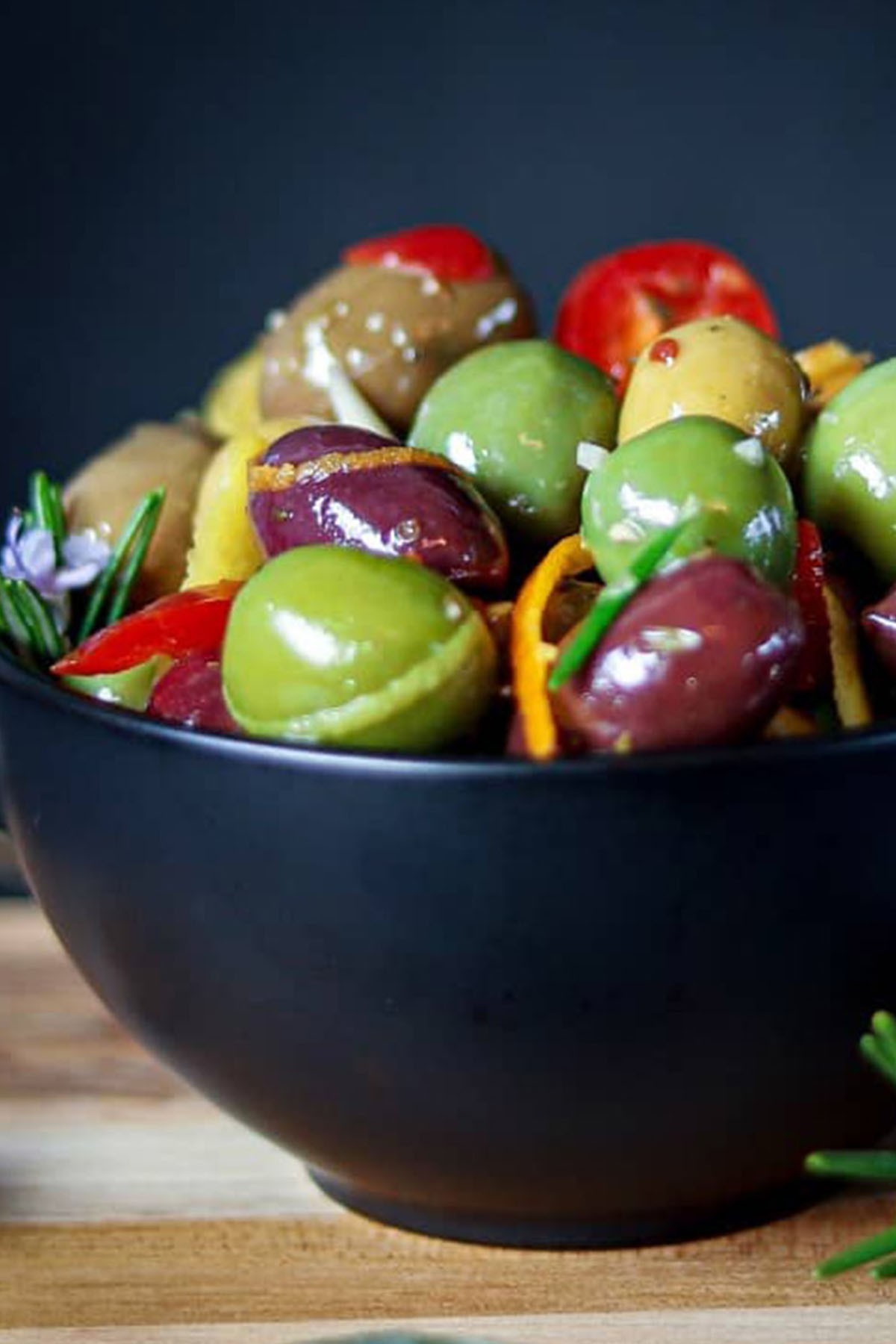 Warm Marinated Olives: If you like olives, you will love these. Gentle heat makes the olives intoxicatingly fragrant with the scent of spices and herbs and citrus peel adds bright, fresh notes to really elevate them.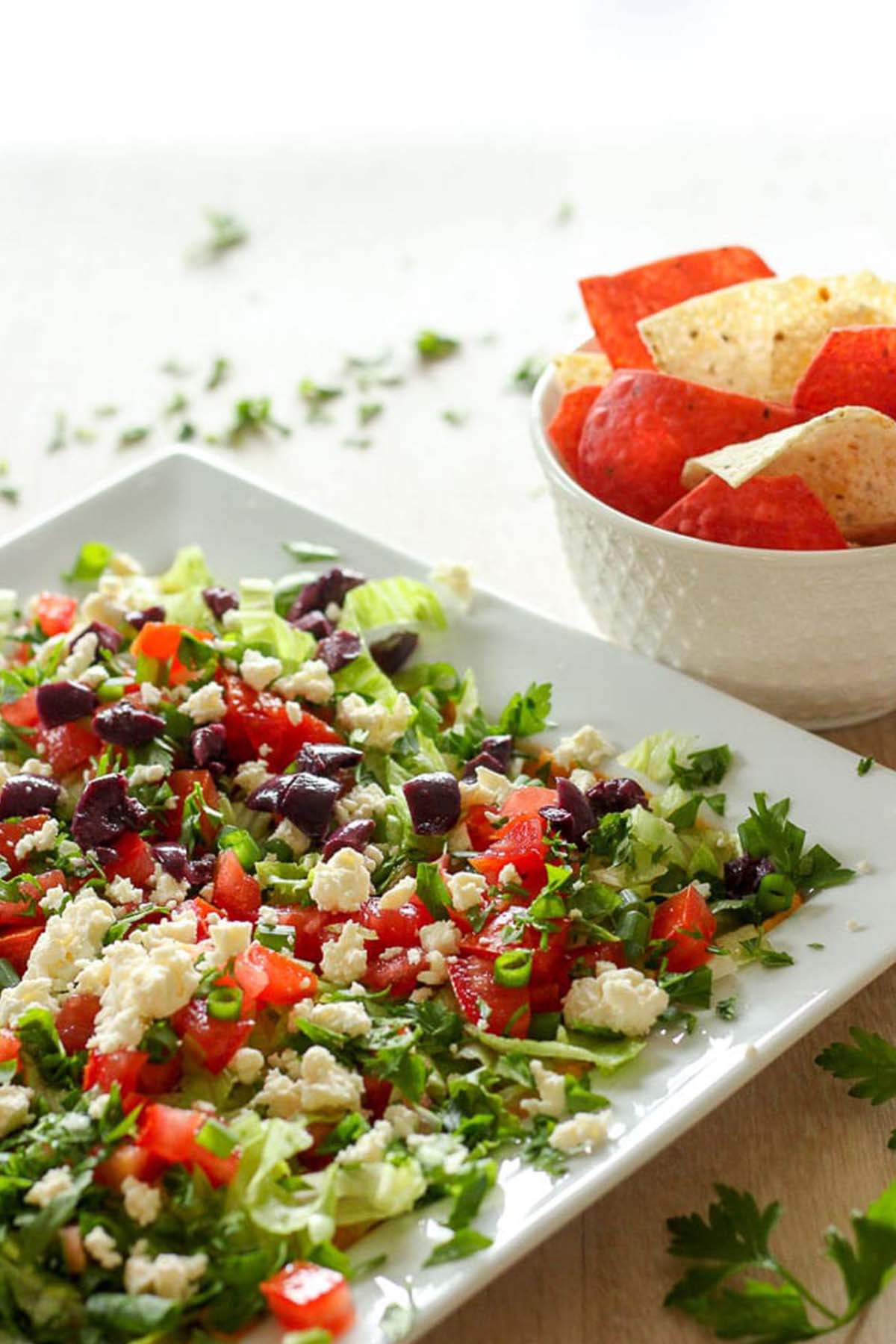 Mediterranean Dip: This dip recipe is so fresh and delicious, so light feeling, that you won't be able to get enough.  If you love hummus, feta, and fresh crunchy vegetables, this dip makes a perfect appetizer!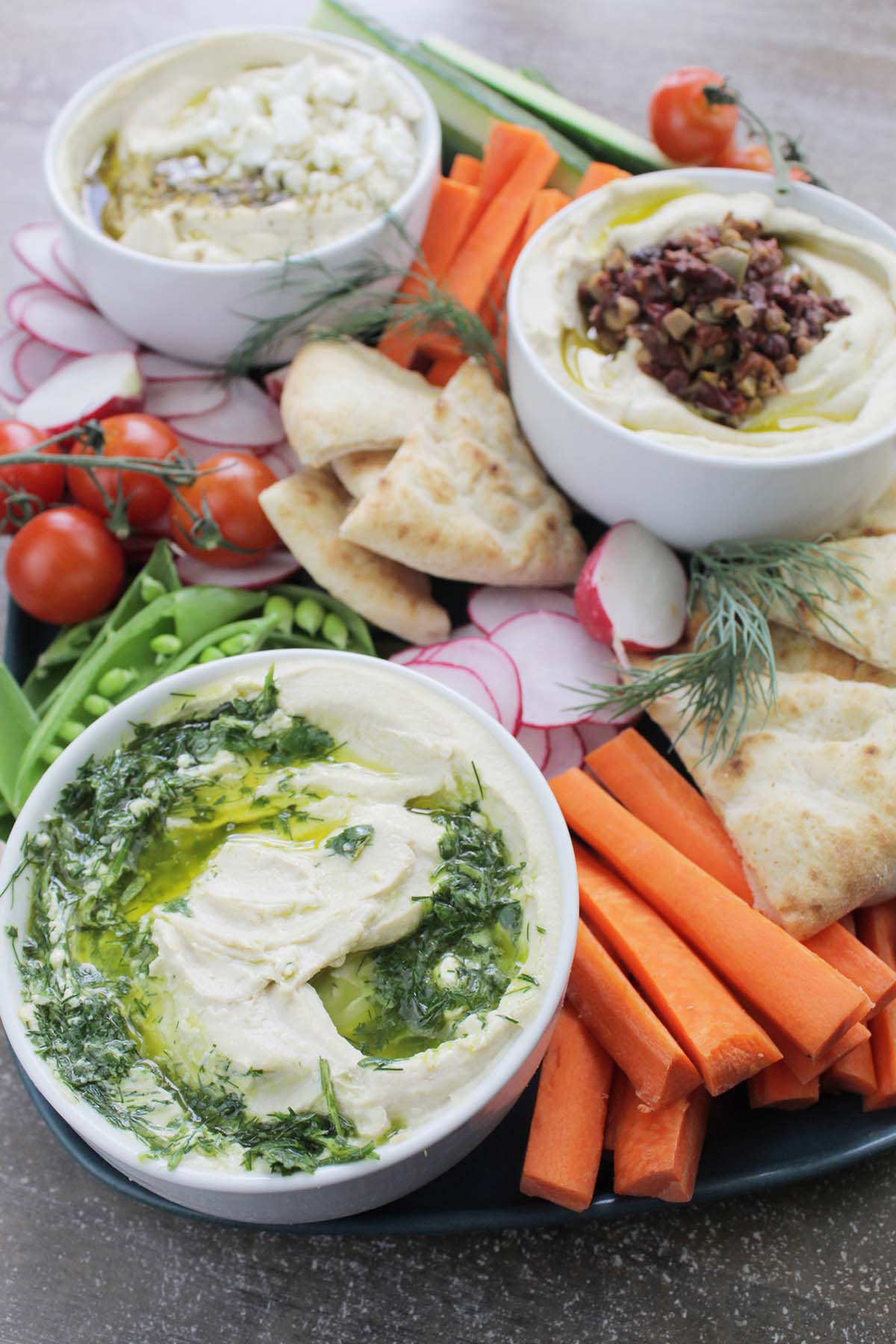 Hummus Platter: If you're looking for an easy yet delicious appetizer, try this hummus platter! This Middle Eastern/Mediterranean style recipe is perfect for serving at parties or to feed a crowd!
Bread & Crackers: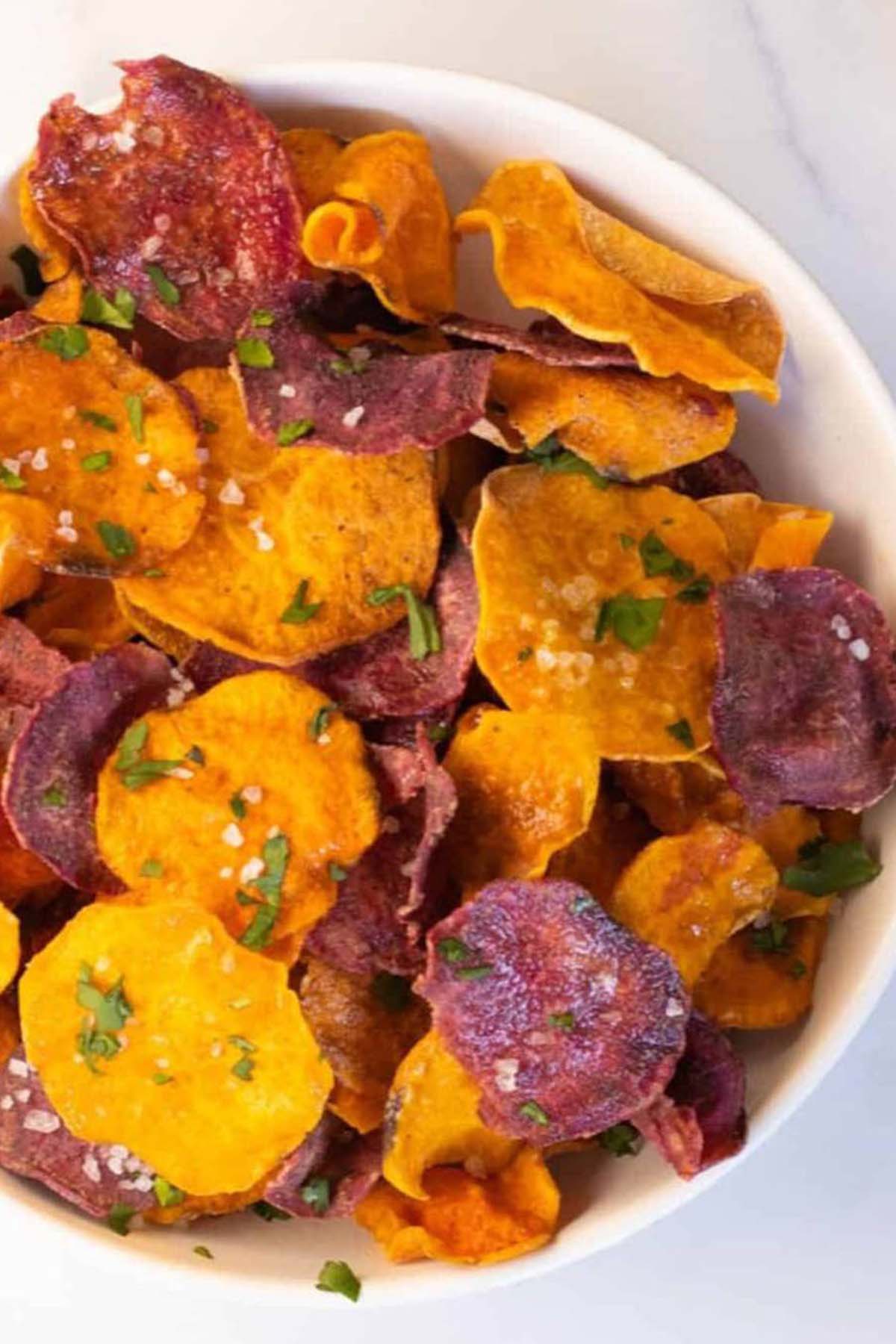 Crunchy Air Fryer Sweet Potato Chips: A healthy snack or party appetizer that are air fried instead of deep-fried! Best served with hummus on the side for dipping!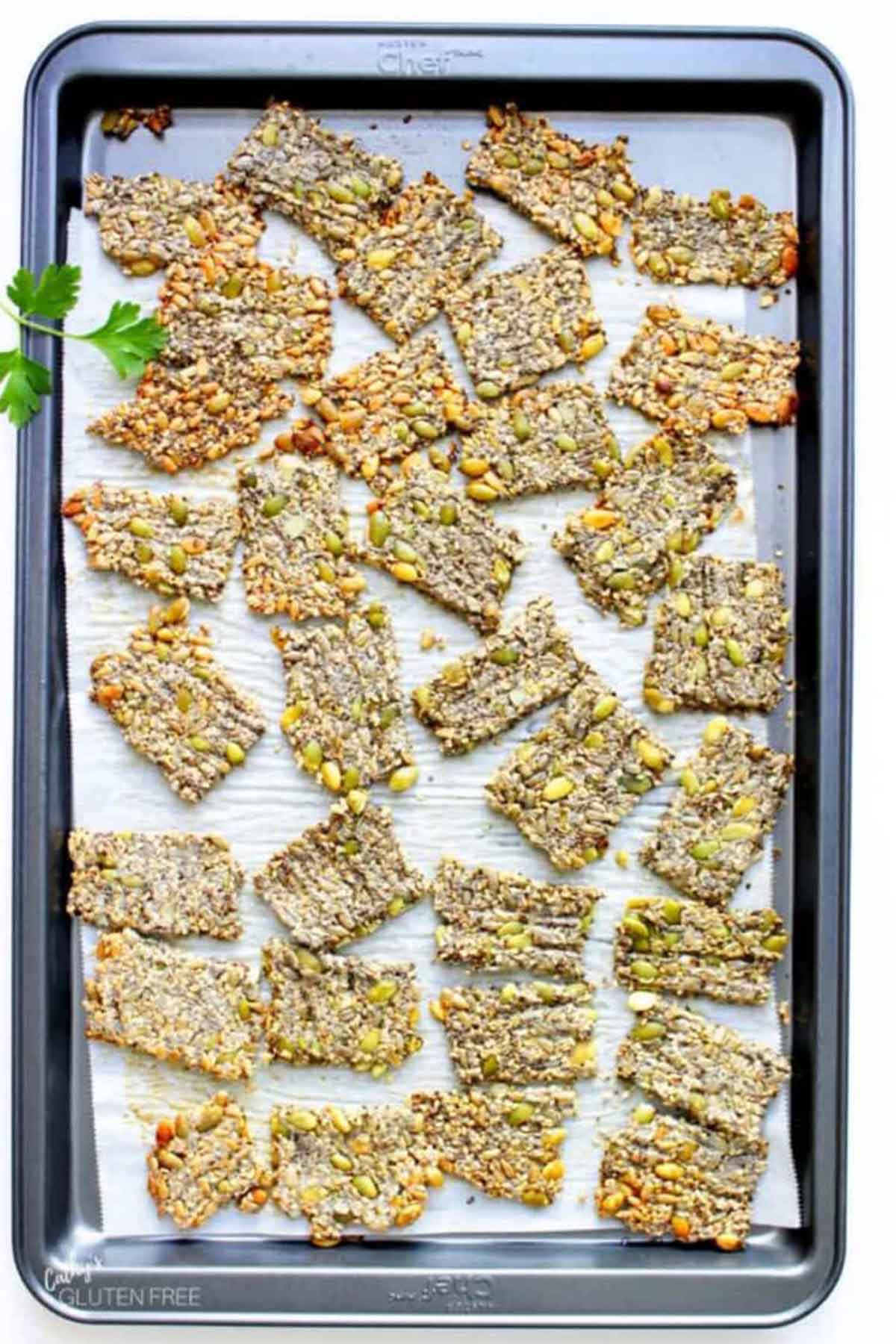 Seed Crackers: Made with four kinds of seeds, they're a nutritionally packed crunchy, satisfying snack. Add alongside hummus and some crudités.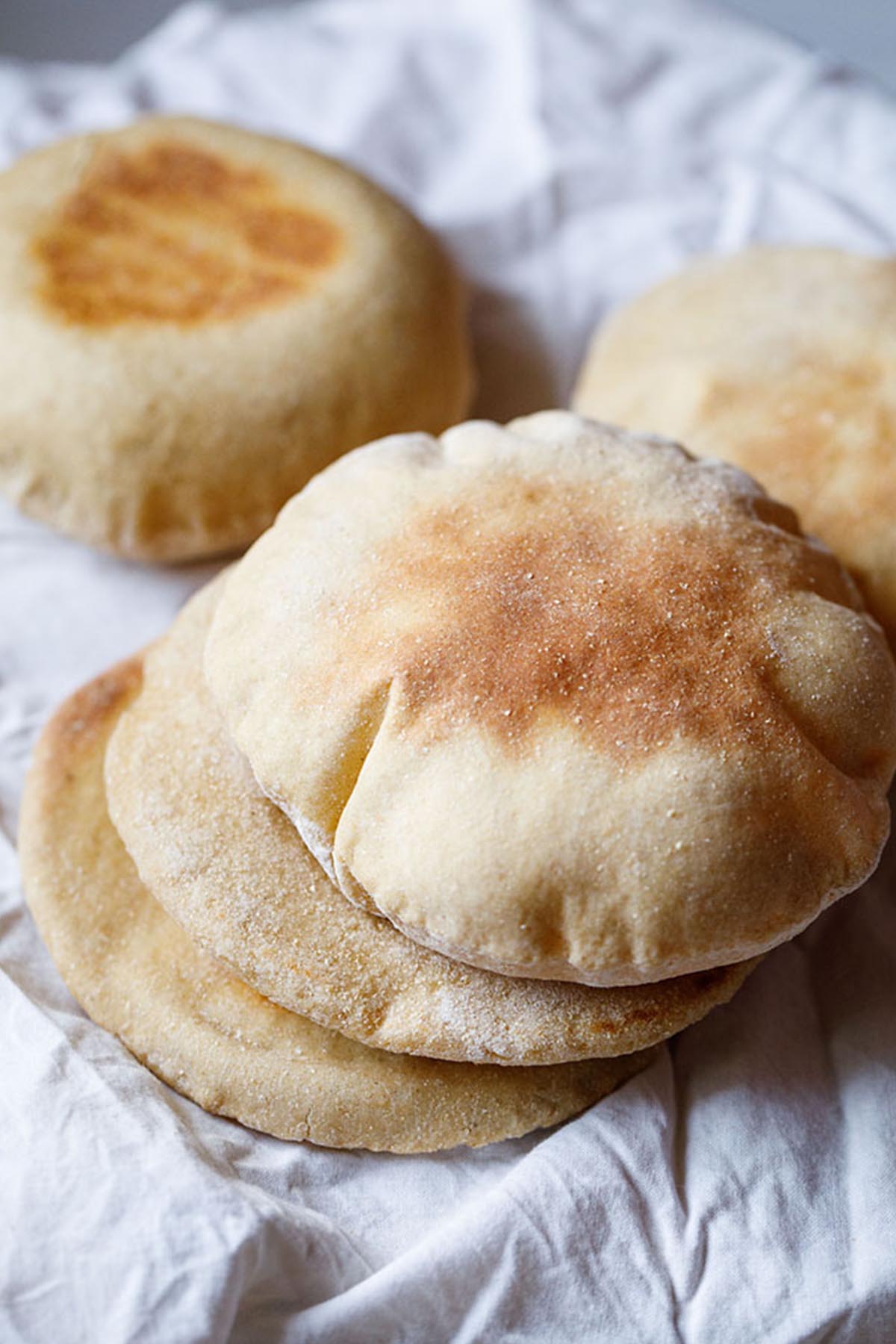 Whole Wheat Pita Bread: This soft and light pita bread is made from whole wheat flour and also has the trademark pita pocket perfect for stuffing with tahini, hummus, falafel, or anything else you'd like!


Bread Machine Garlic Naan: Naan bread is a leavened bread made with flour, yogurt, and yeast and baked in an oven. Learn how to make garlic naan bread dough in a bread machine.
Lunch: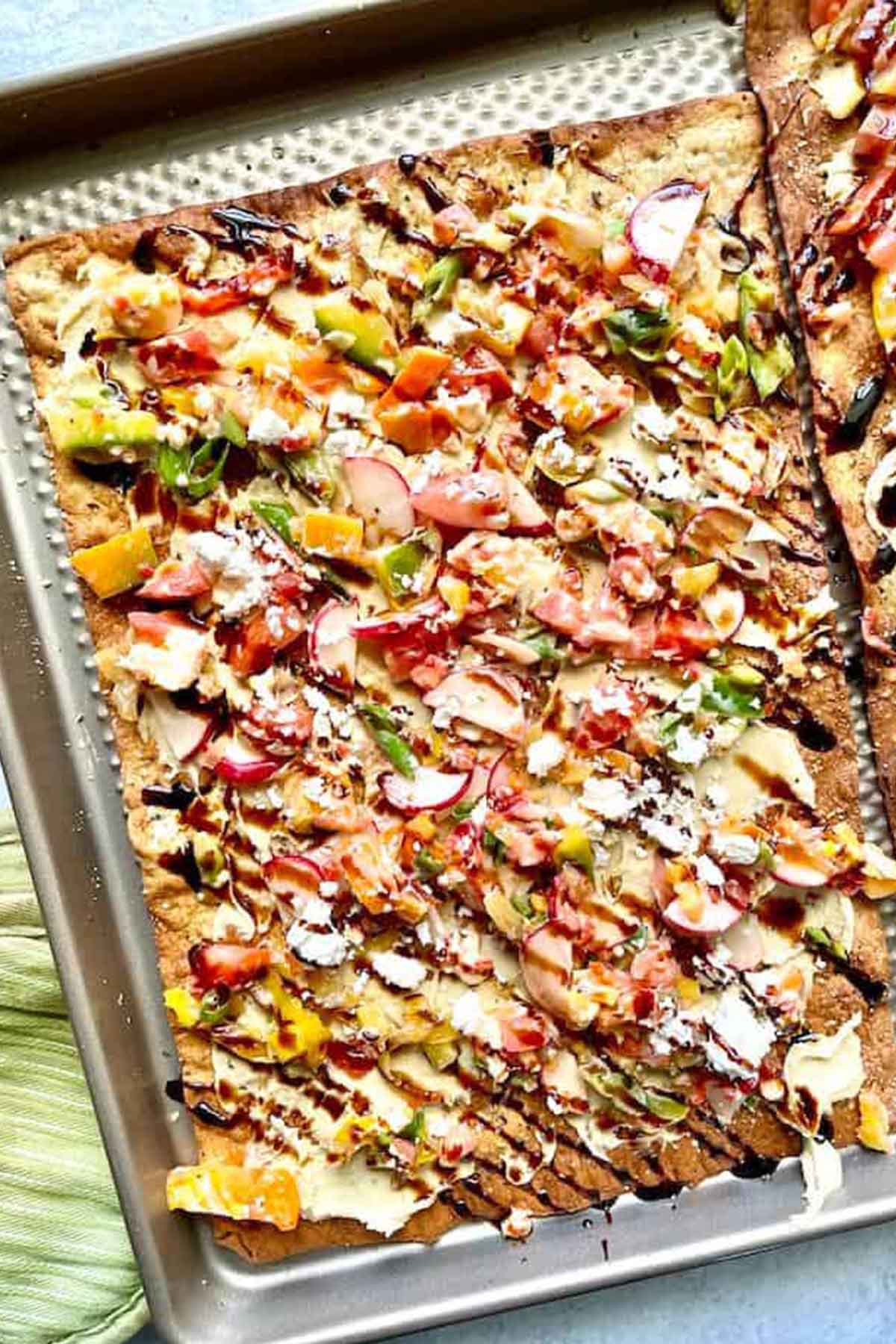 Vegetarian Flatbread: This vegetarian flatbread is made with hummus and all the veggies for the best easy and healthy lunch! Make it in just 10 minutes, and customize it with your favorite toppings!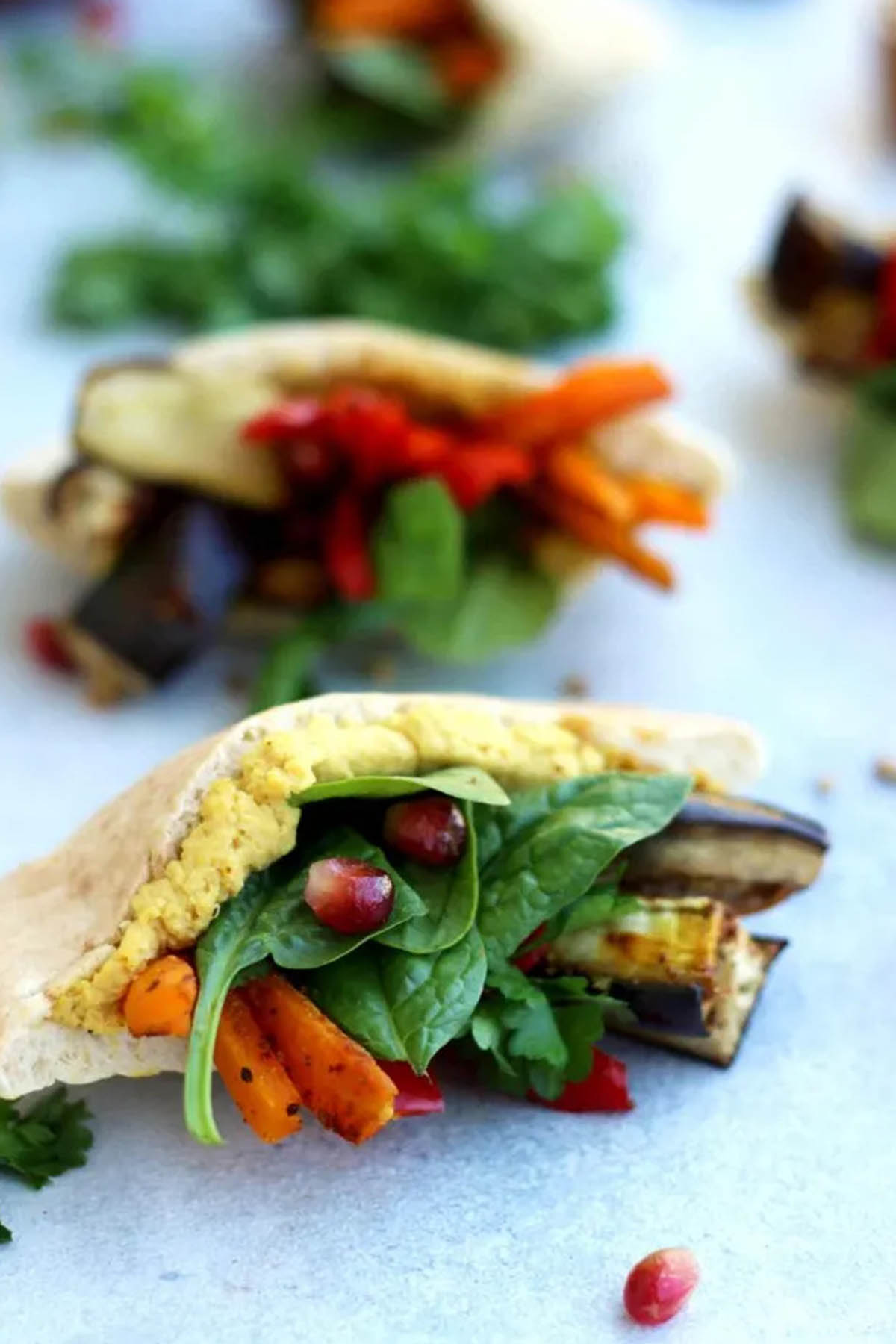 Pita Pockets with Roasted Veggies: Healthy and delicious lunch meal you will look forward to. These vegan rainbow pita pockets are very easy and quick to make and can be eaten warm or cold.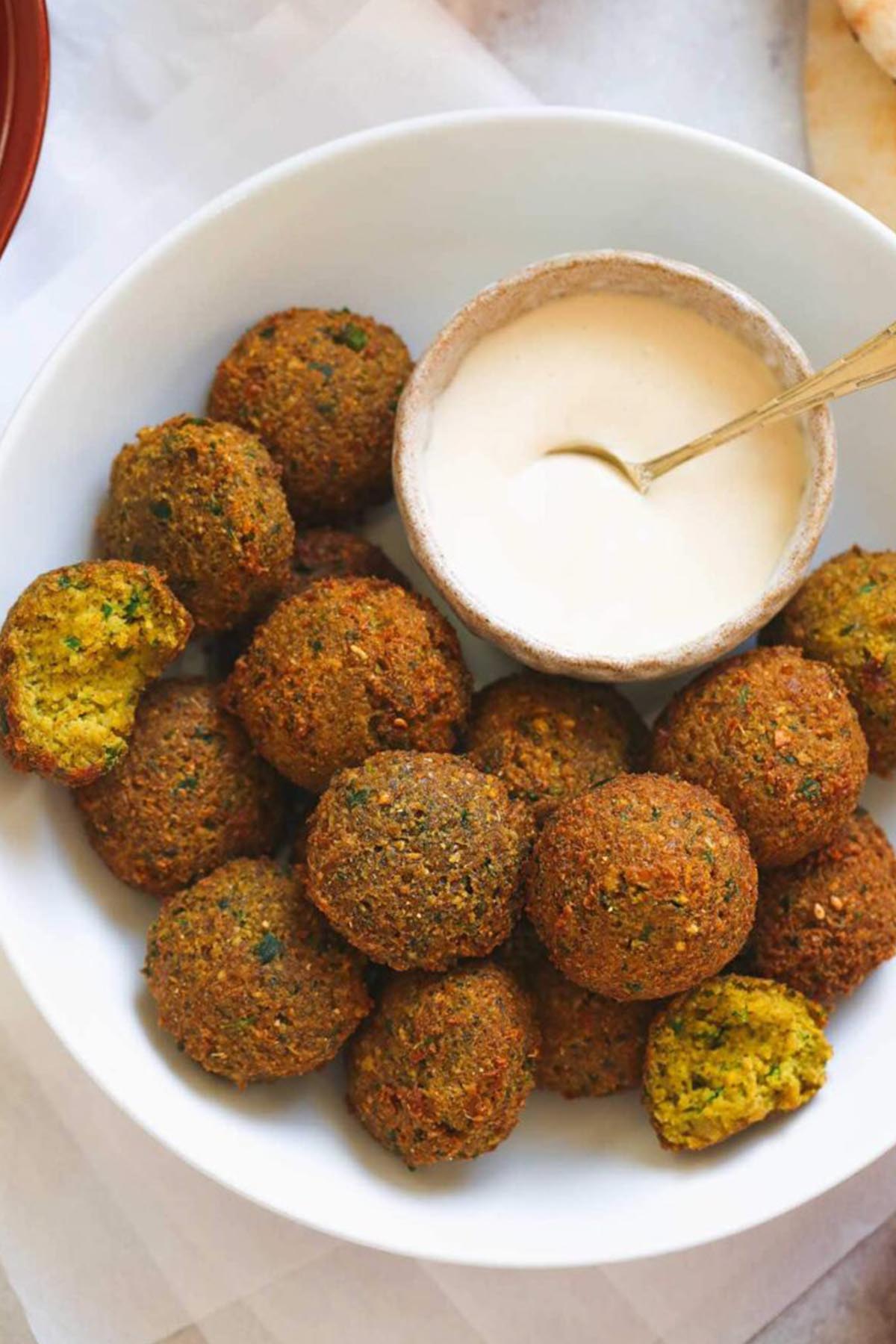 Falafel: Falafel is one of the Middle East's most popular dishes, it's naturally vegan, healthy, and incredibly delicious! Simple, nutritious, frugal, and loved by everyone!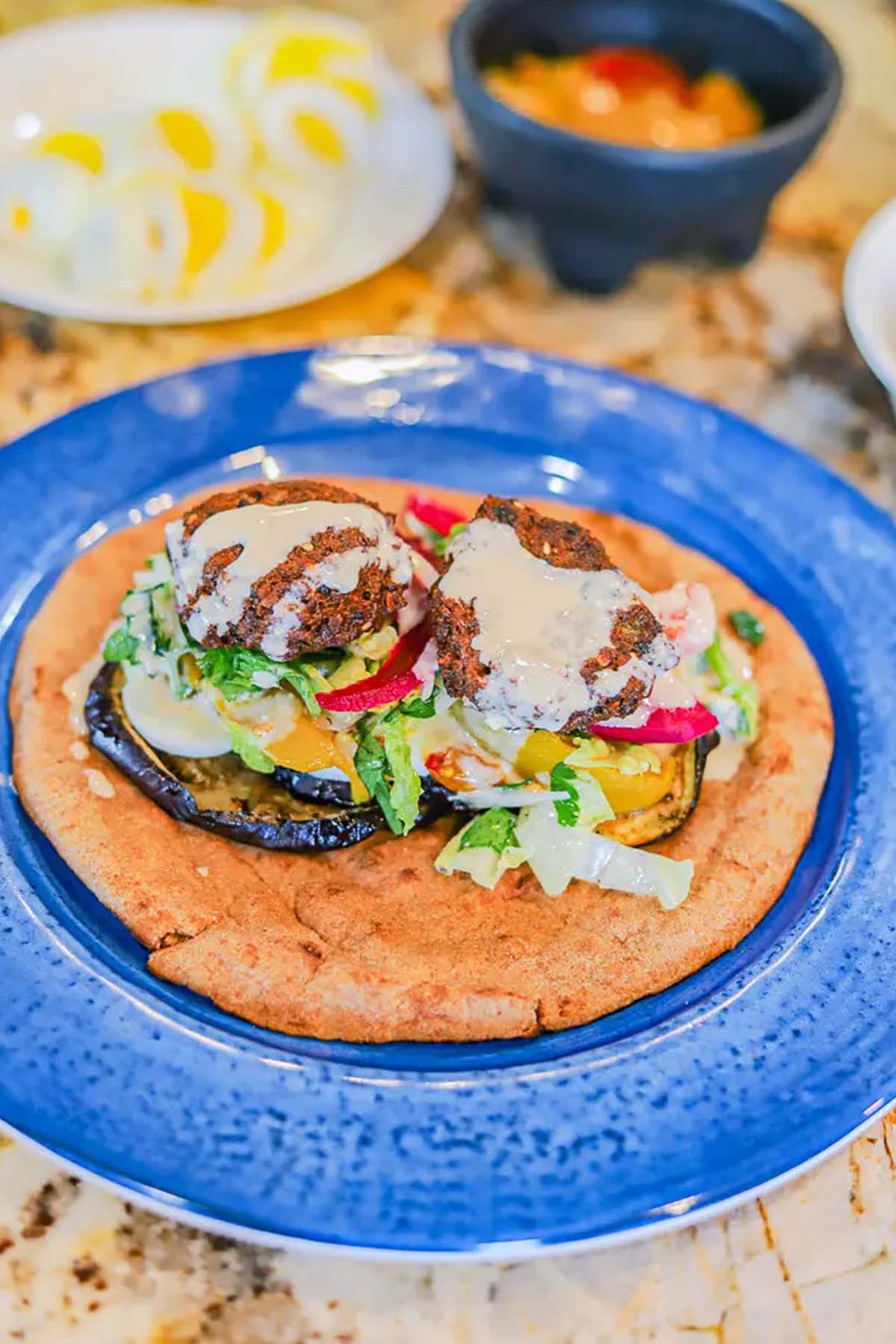 Israeli Sabich Sandwich: This delicious sandwich features fresh pita bread stuffed with eggplant, hard-boiled eggs, pickled mango, and a drizzle of tahini sauce. Add in a dash of hummus too!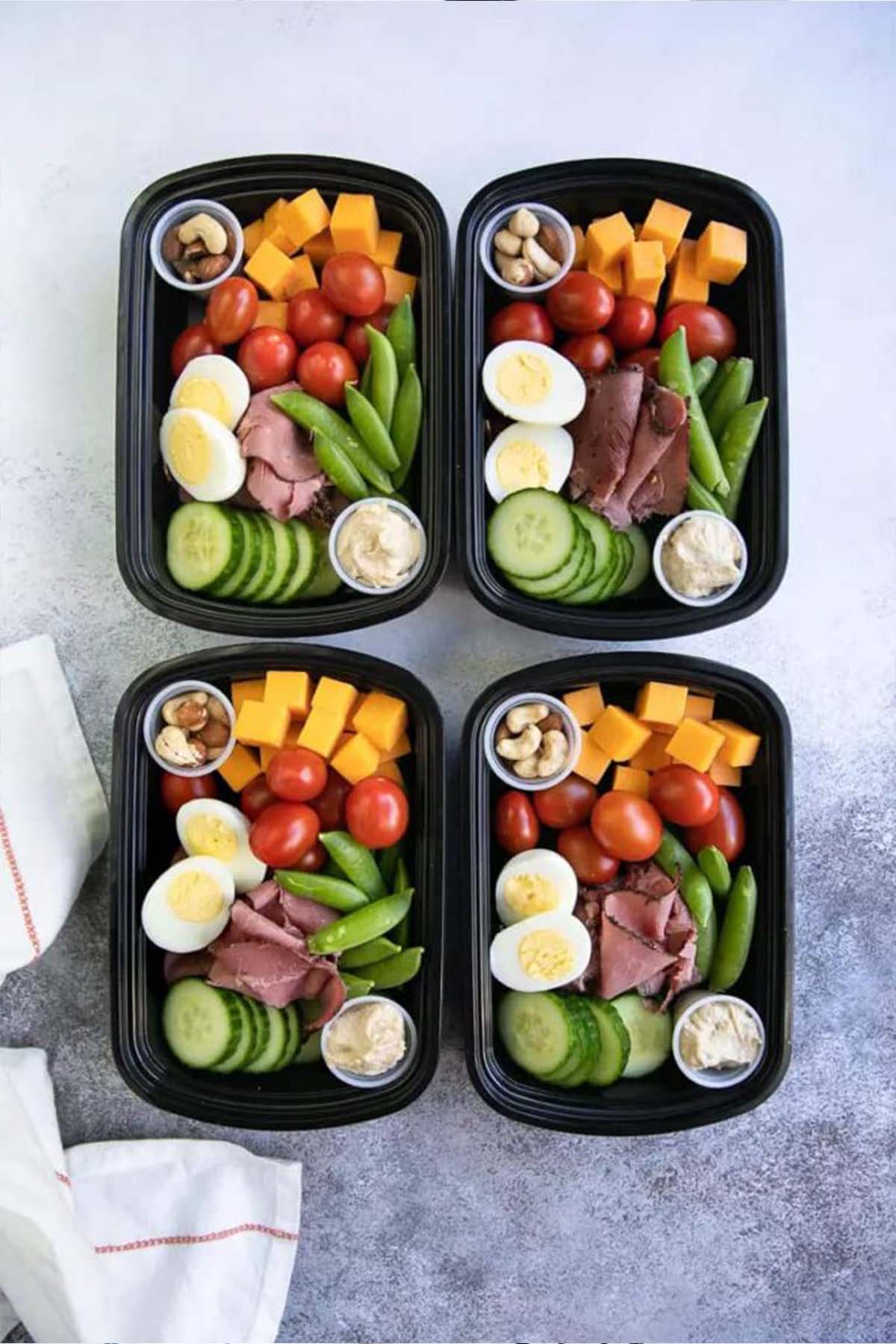 Protein Snack Pack: An easy and delicious lunch meal prep solution, perfect for any protein lover, these fantastic little protein snack packs are perfect for school lunches, post-workout snacks, or picnics in the park.
Dinner: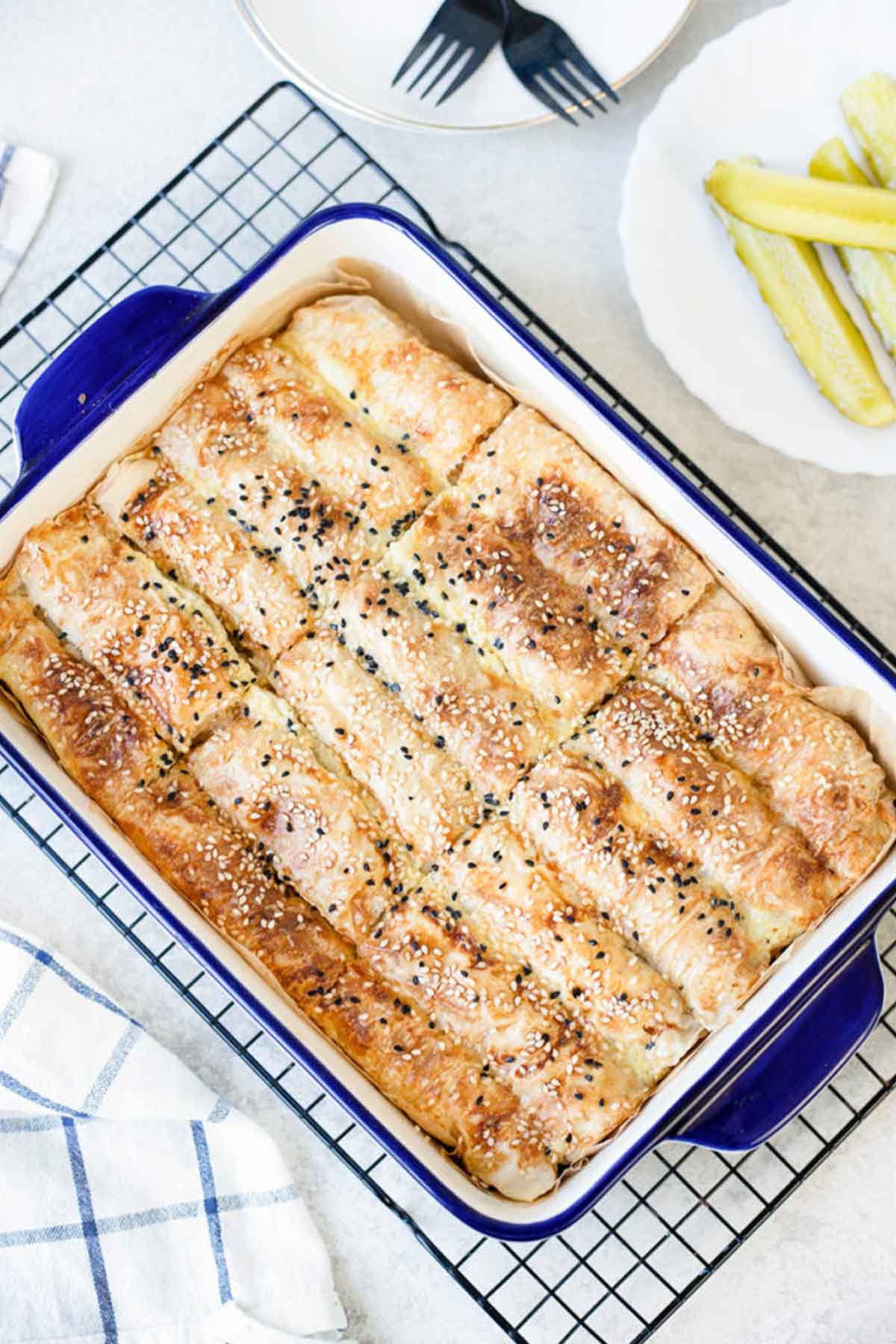 Mashed Potato & Onion Pie: A delicious traditional Mediterranean-style pie. It is made with simple ingredients such as potatoes, onion, filo pastry sheets, eggs, and milk.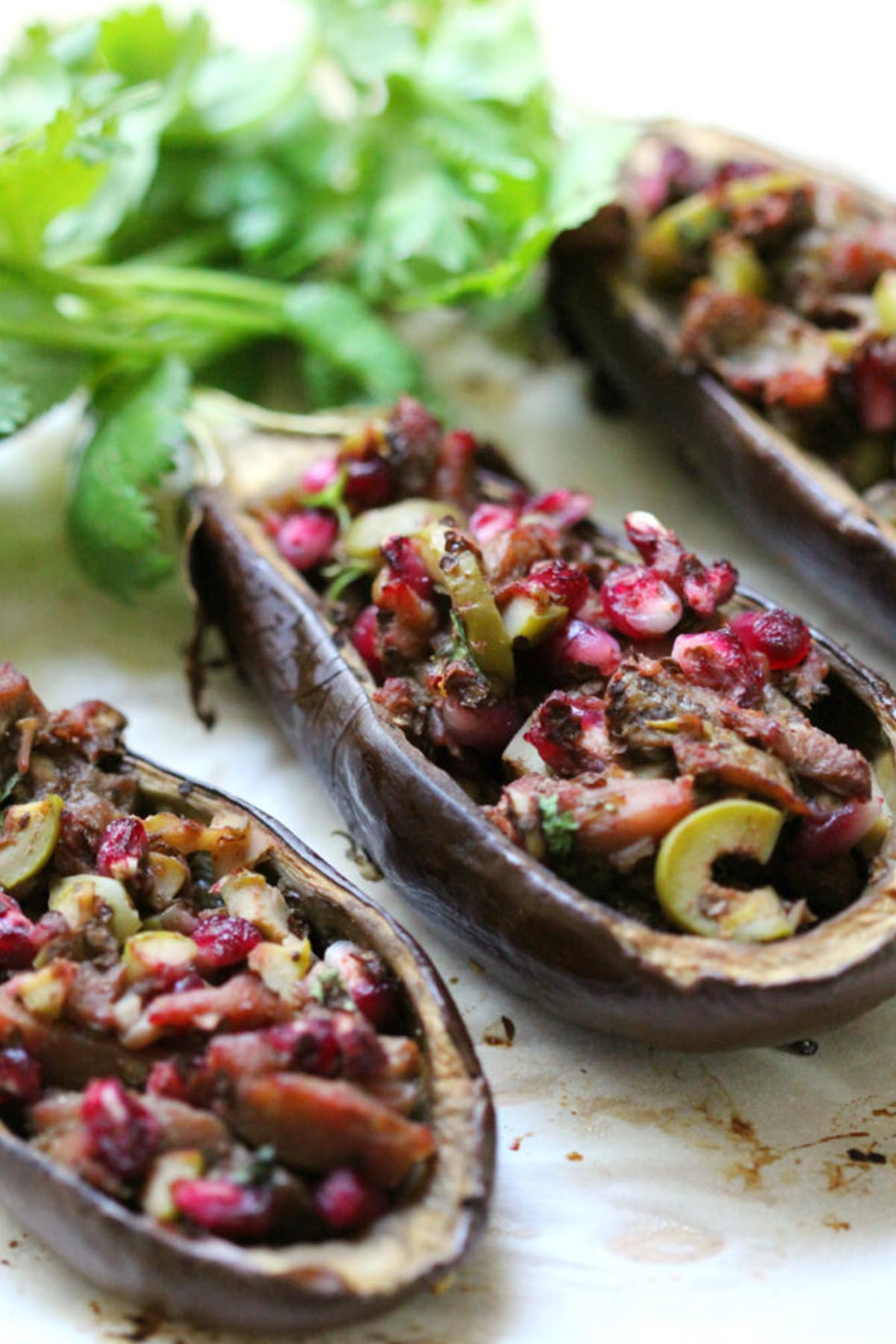 Twice Baked Baby Eggplants: These flavorful eggplants make a delicious gluten-free, vegan, paleo, and allergy-free appetizer or side dish. An easy plant-based recipe that will wow the taste buds with new exciting flavors!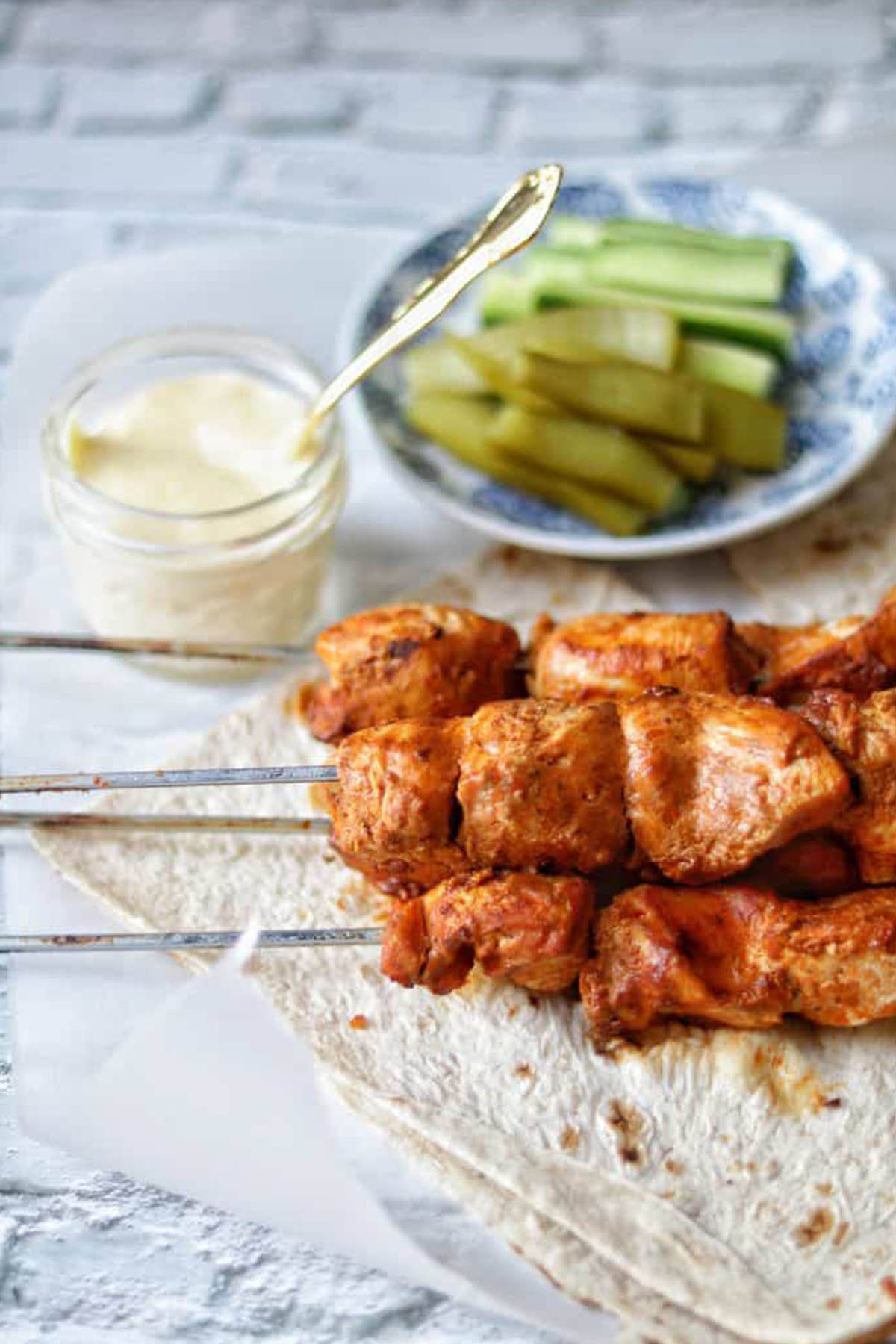 Chicken Tikka: Try cooking your chicken tikka in the oven; it is such an easy way to serve chicken. The yogurt-based marinade keeps these chicken kabobs so moist and flavorful.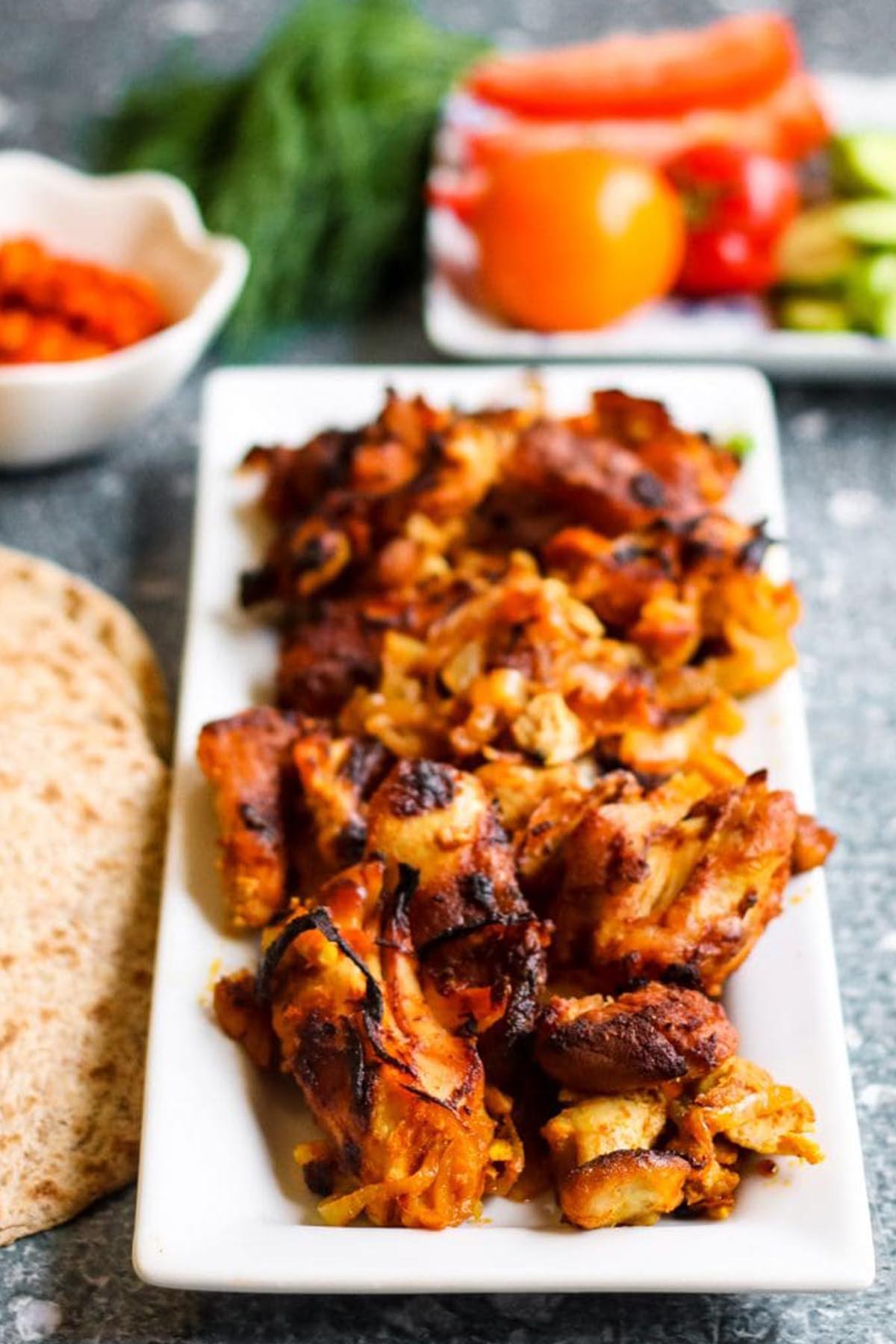 Chicken Shwarma: This chicken shwarma recipe has quickly become a weeknight favorite in my house. It is one of the most famous street foods of the Middle East.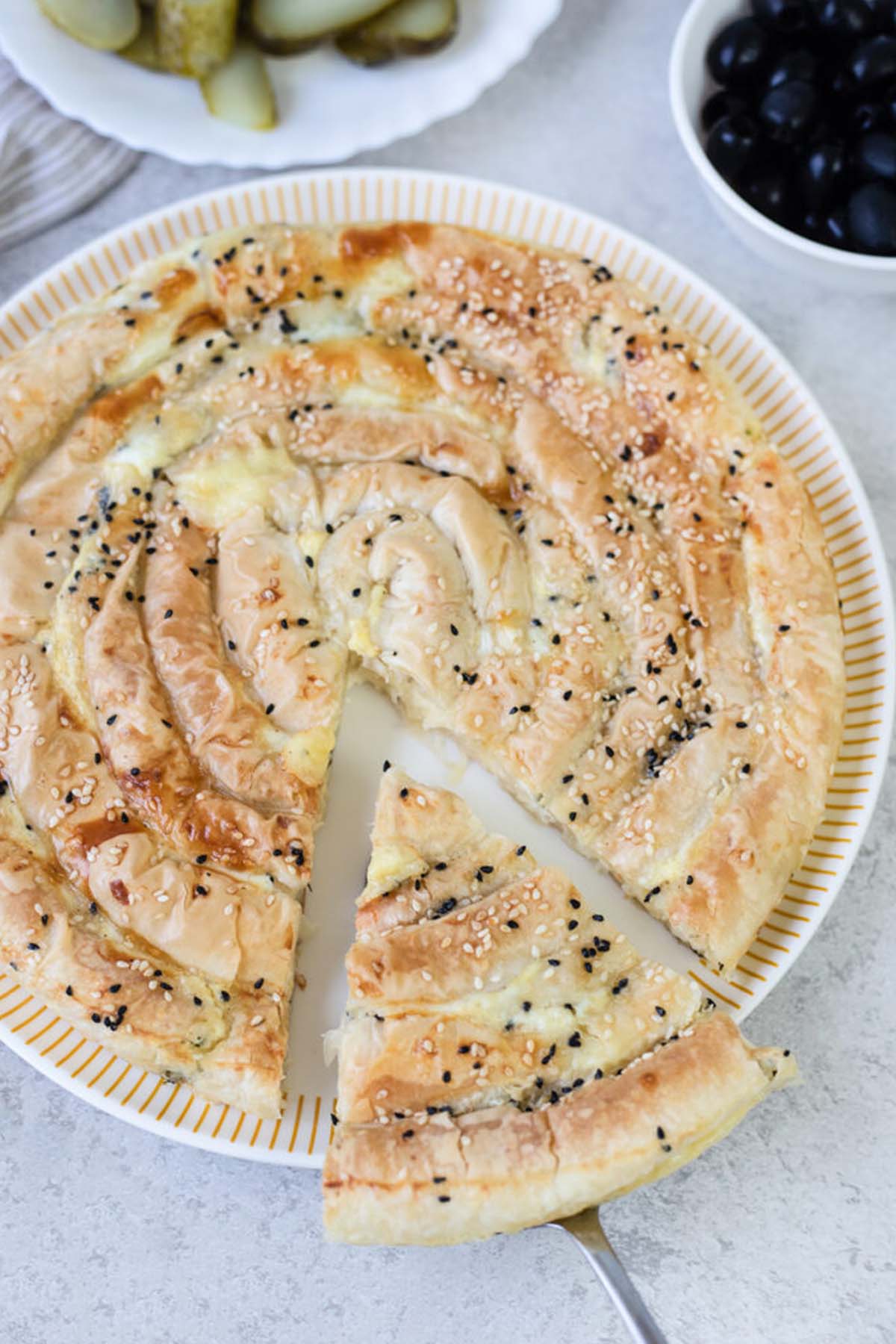 Cheese Pie: Easy cheese pie with a crisp filo crust and loads of melted cheese in the middle. Serve with hummus smeared on top!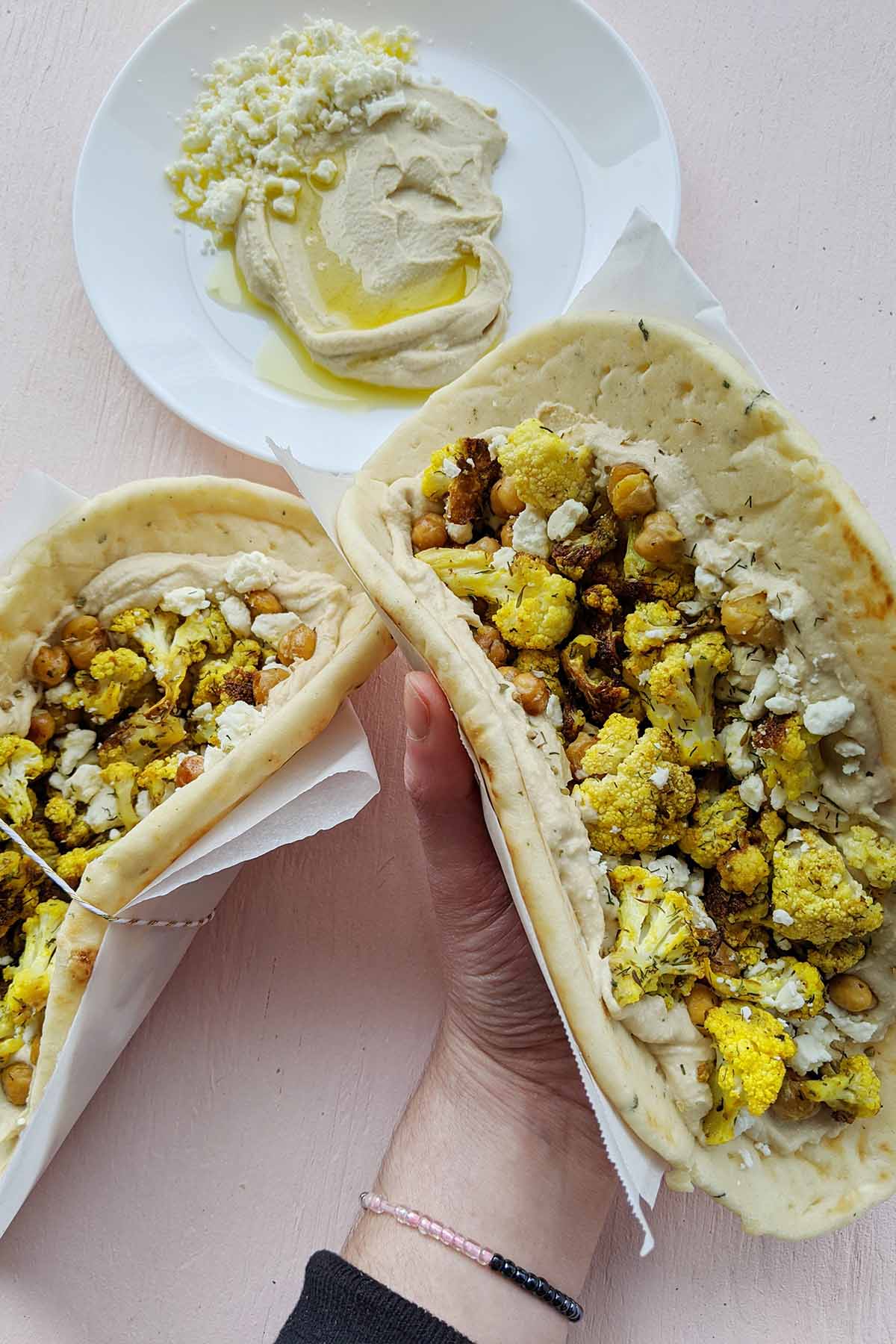 Mediterranean Veggie Naan Wrap: Mediterranean veggie naan wraps are loaded with flavor from a multitude of spices! With only five main ingredients, these wraps provide a quick, healthy, vegetarian dinner option!
Side Dishes: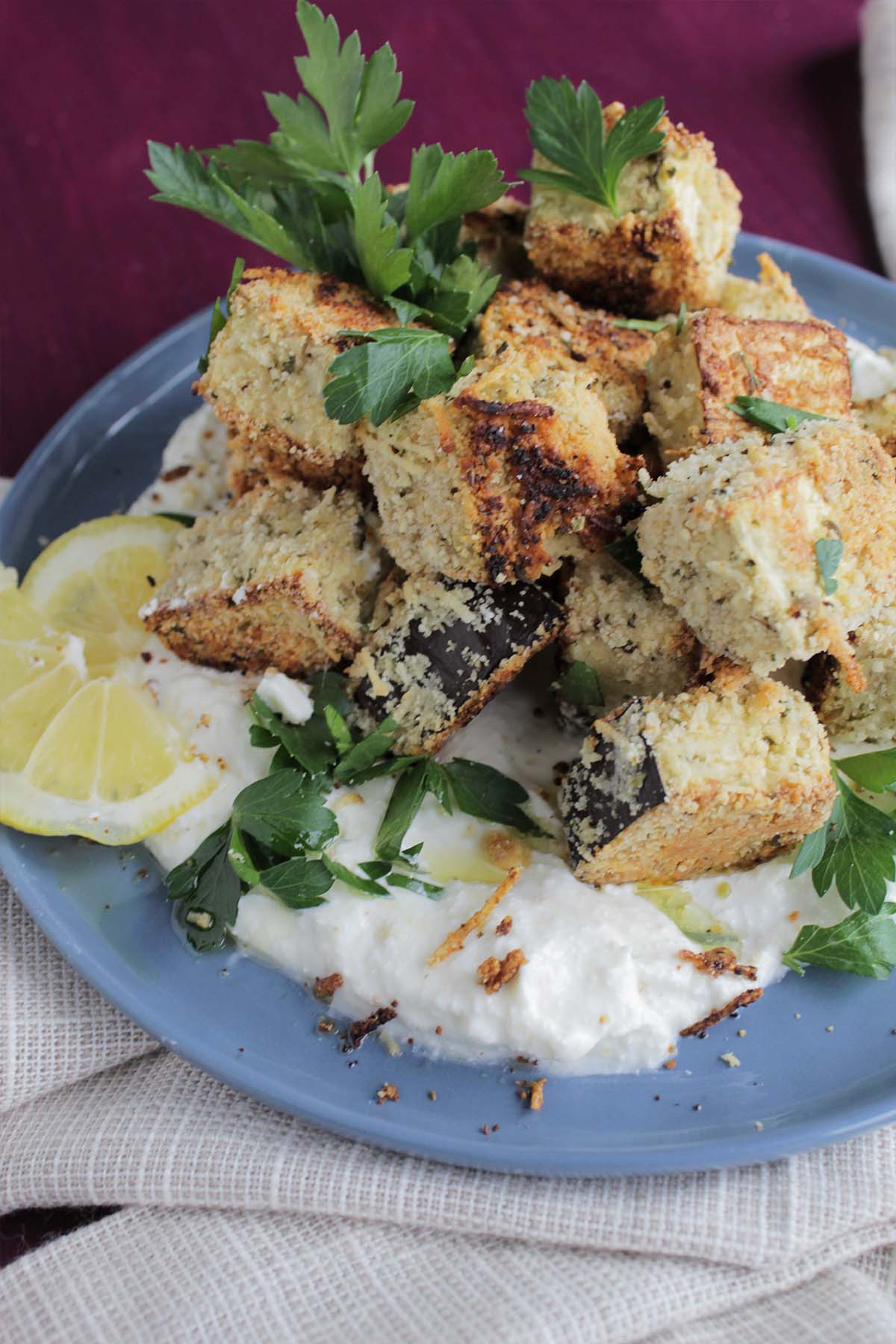 Mediterranean Crispy Eggplant: This easy and healthy roasted eggplant is crisped up to perfection in the oven! The outer breading is made from almond flour and parmesan cheese (so no breadcrumbs required) making this dish friendly to many diets.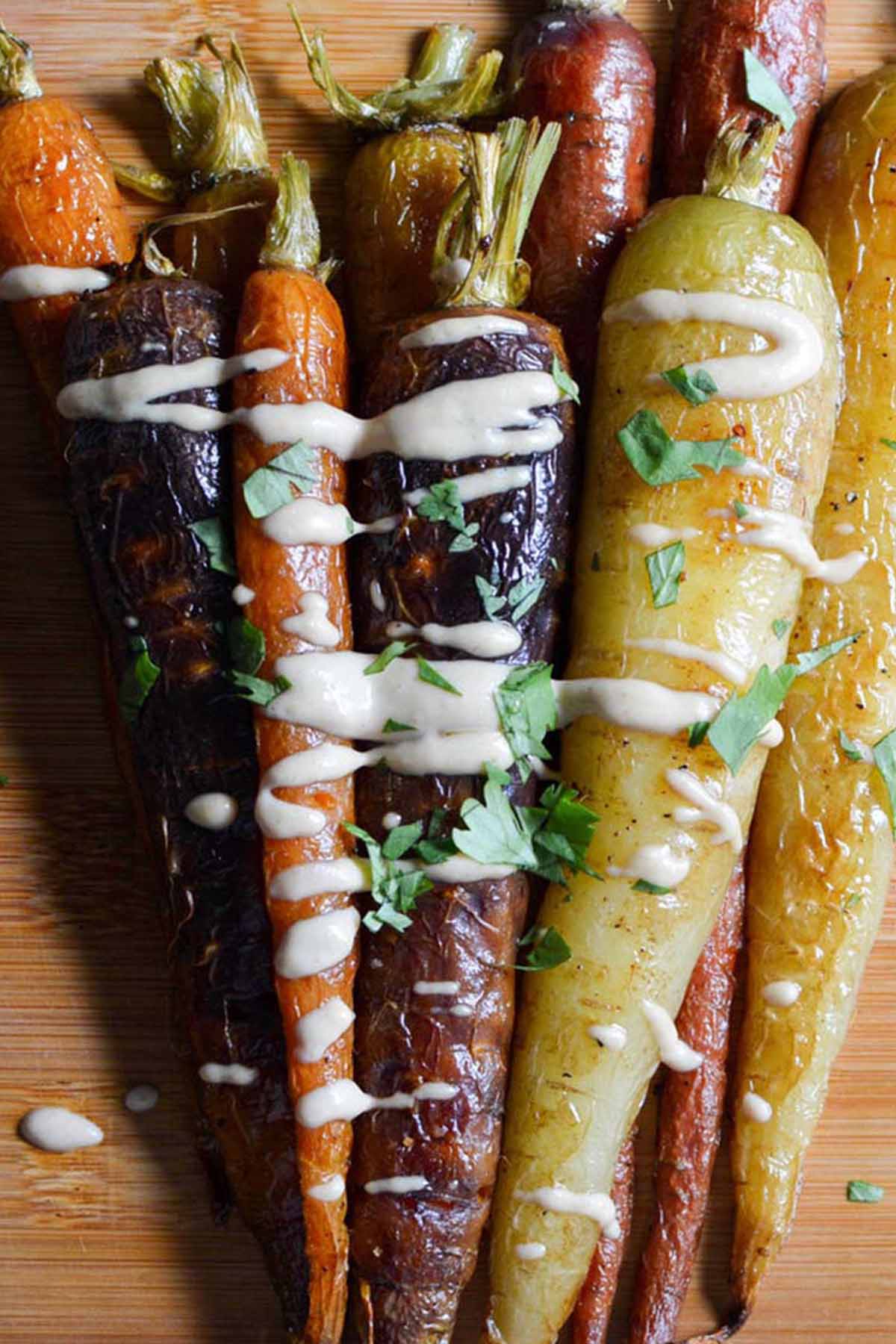 Roasted Carrots with Tahini Dressing: When you want a special yet simple side, these heirloom roasted carrots with a simple lemon tahini dressing can spruce up any dinner table.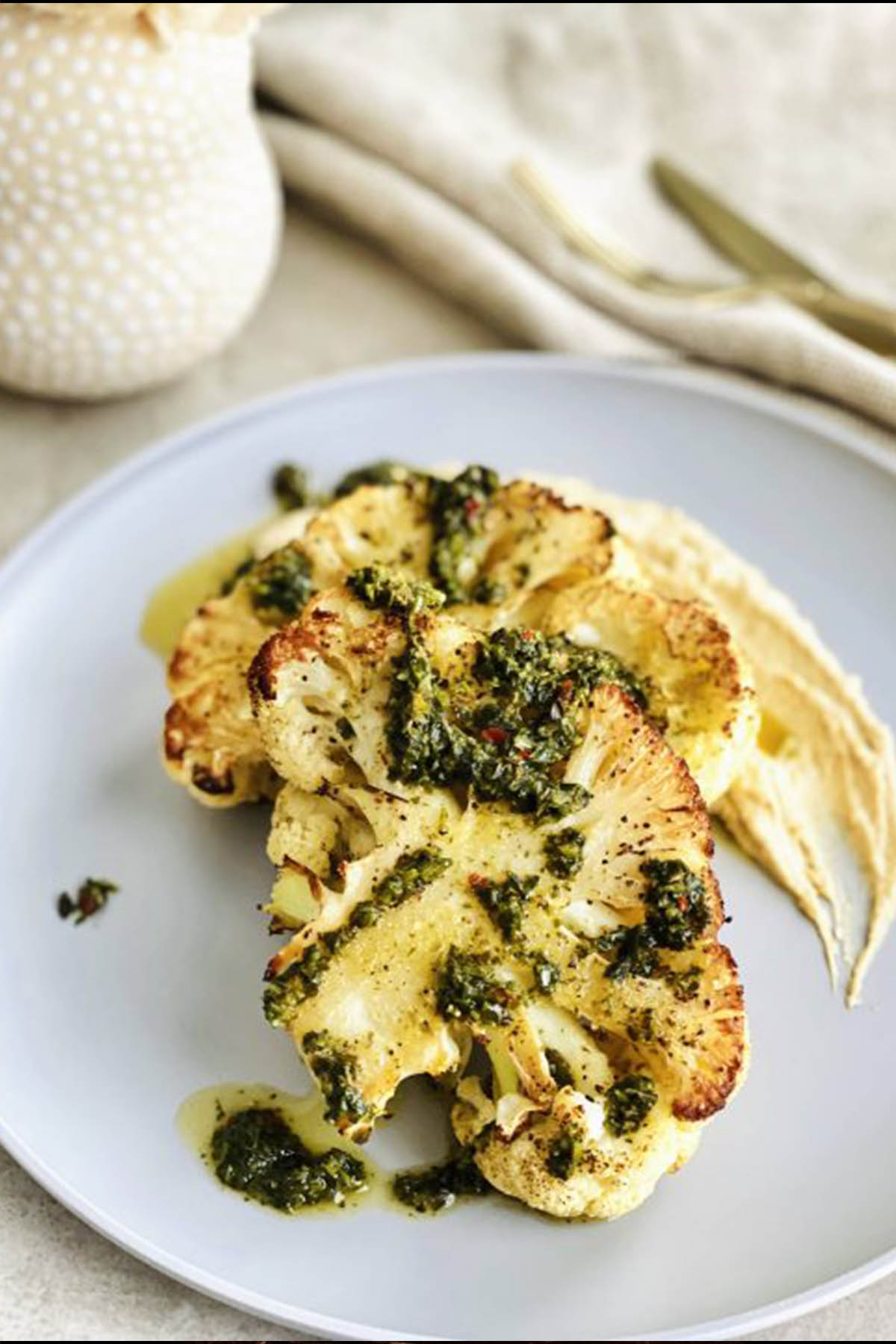 Roasted Cauliflower Steak: Roast up cauliflower in the oven and serve with a side of hummus.


Carrot Patties: These carrot patties are a wonderful mixture of grated potato, grated carrot, coriander, and batter, mixed up and baked to perfection.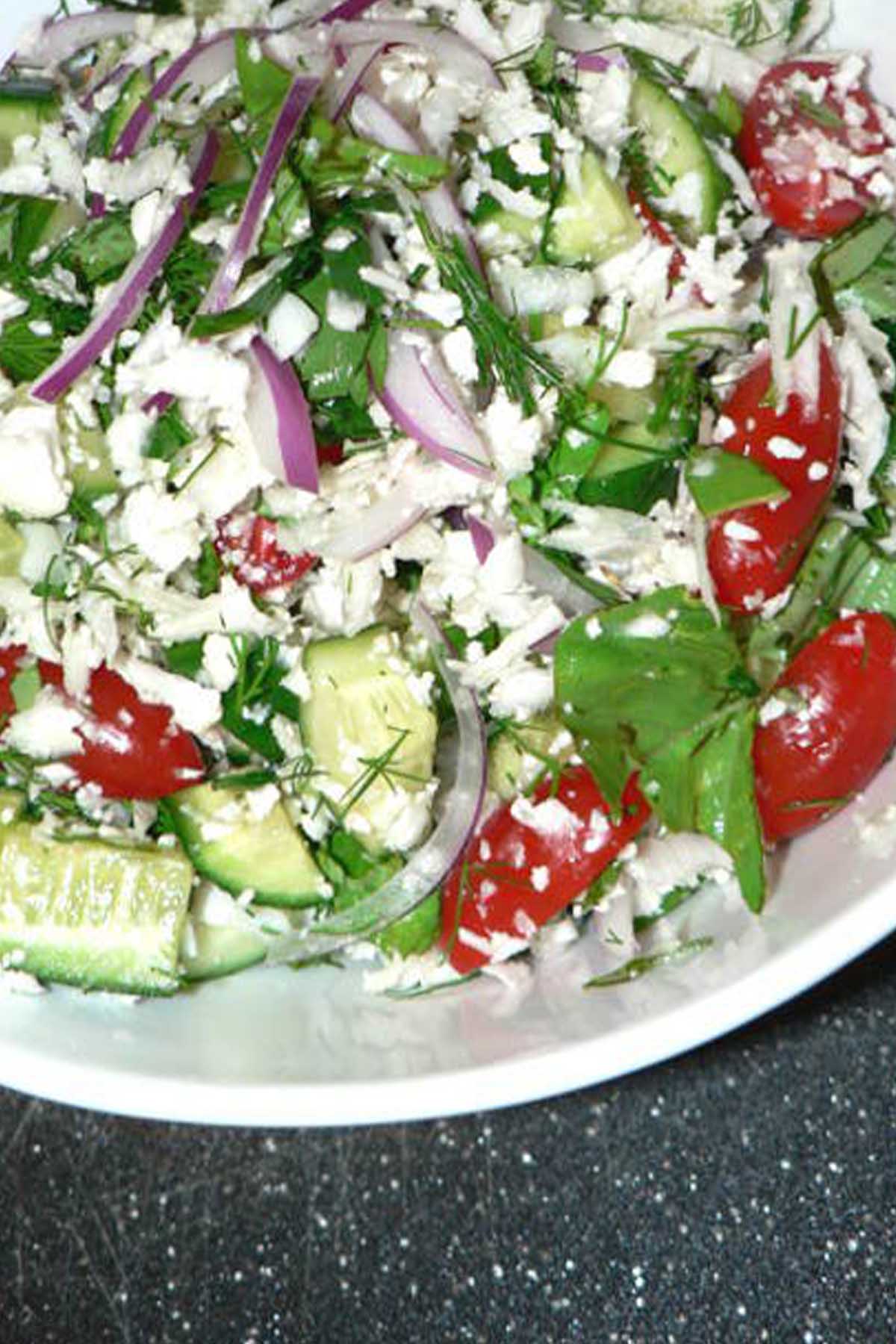 Cucumber Tomato Salad with Cauliflower: This salad with cauliflower is amazingly healthy and delicious! Raw cauliflower adds even more crunch and freshness to this perfect salad!
LET'S SHARE RECIPES
I love trying new recipes! Let's discover new recipes together on Pinterest!


P.S. If you made any of these recipes to serve with hummus, share a picture with me on Instagram using #HomebodyEats. I love seeing your creations!!