The best bartender cheat sheet with 45 important cocktails you need to master.
Want to learn some of the most popular cocktail recipes? This master cocktail list includes 45 of the most common bartending recipes. Think of this as your bartending cheat sheet with easy alcoholic drink recipes that you can make at home, for a party, or at the bar. You're going to step up your bartending 101 game with these classic recipes.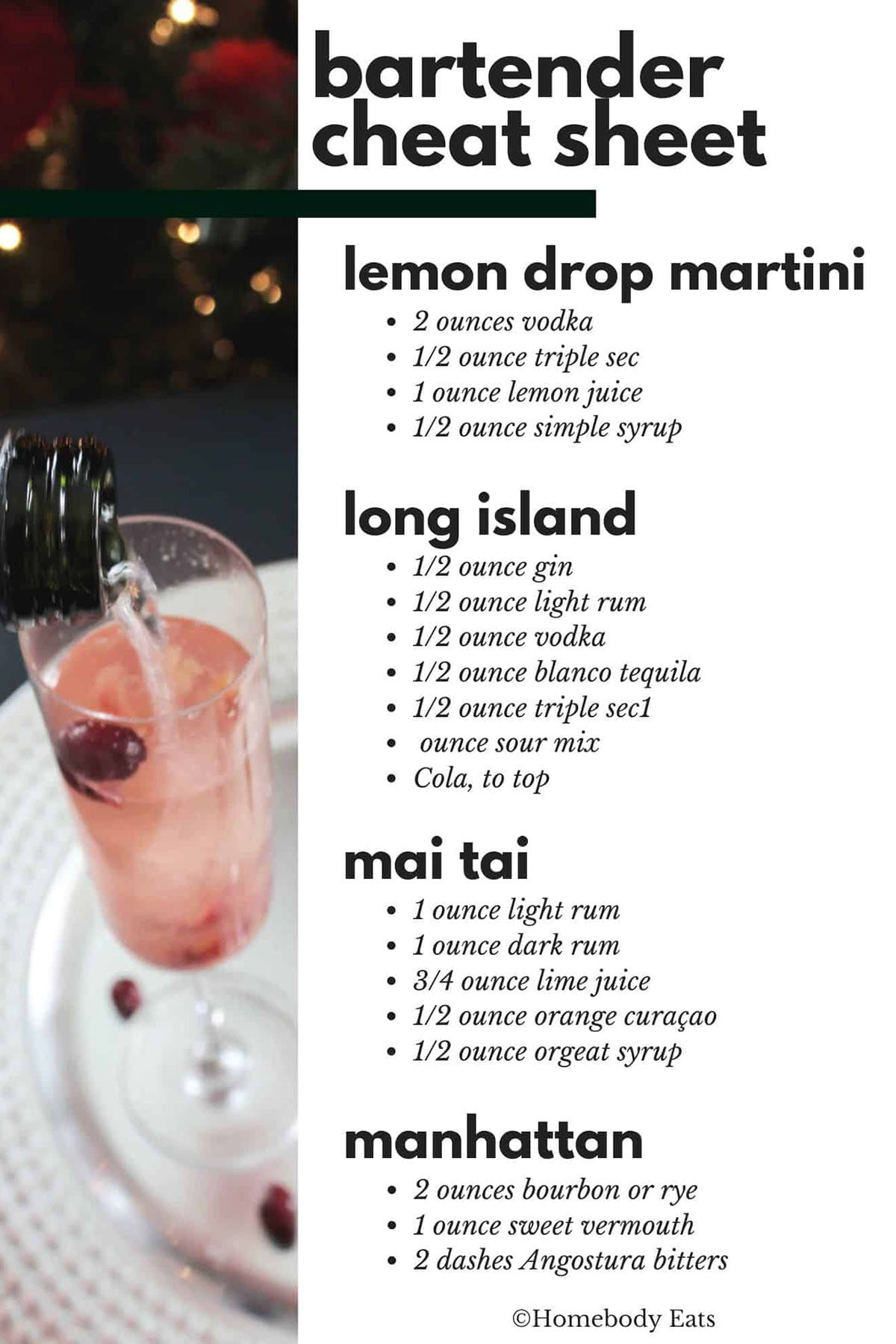 To grow from being a good bartender to a great bartender, you first have to master the classics. First off, so many people know, love, and order these classics cocktails (whether at a home or restaurant bar). Second, before you can play around with flavors, and put your own spin on the classics, you have to know how to make these basic drinks.


We'll talk through the bartender tools you need to have (and know how to use), as well as the bartender cheat sheet with 45 cocktail recipes.


Be sure to grab your bartender cheat sheet to get started!


What's Included in the Bartender Cheat Sheet?

This is the ULTIMATE cocktail list with 45 of the best cocktail recipes. This 11-page guide is filled with the complete recipes (you can see an example below) for many classic cocktails.


If you're training to be a bartender, or just want to step up your home bar game, this is the cheat sheet for you! Once you learn these bartending 101 recipes, you can begin to play around with flavors to create your very own custom cocktails.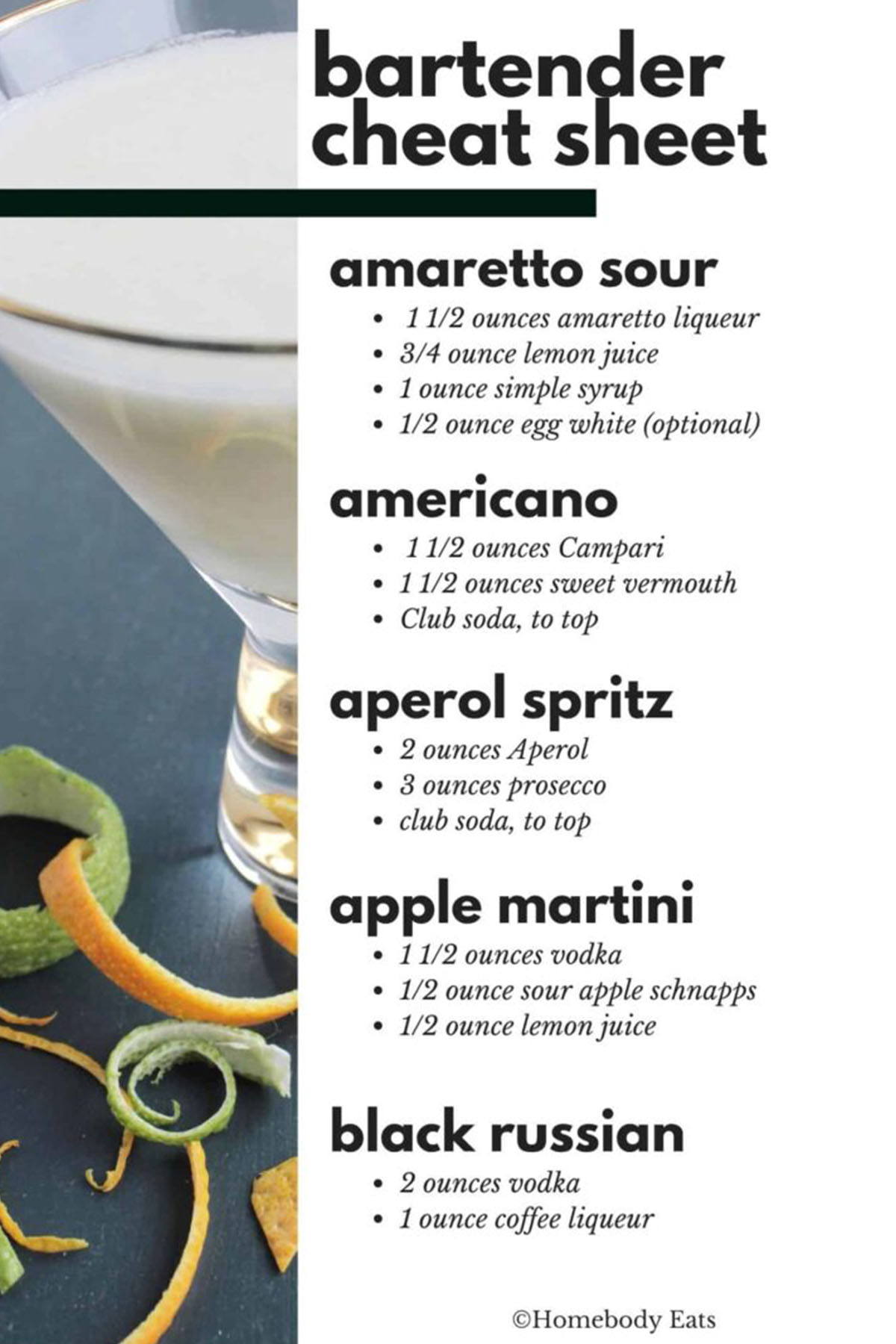 Best Bartending Tools

In order to make the drinks on our master cocktail list, you'll need a few tools on hand. I want to walk you through how & why we need each of the tools below.









RELATED POST: Lavender Lemon Pisco Sour Cocktail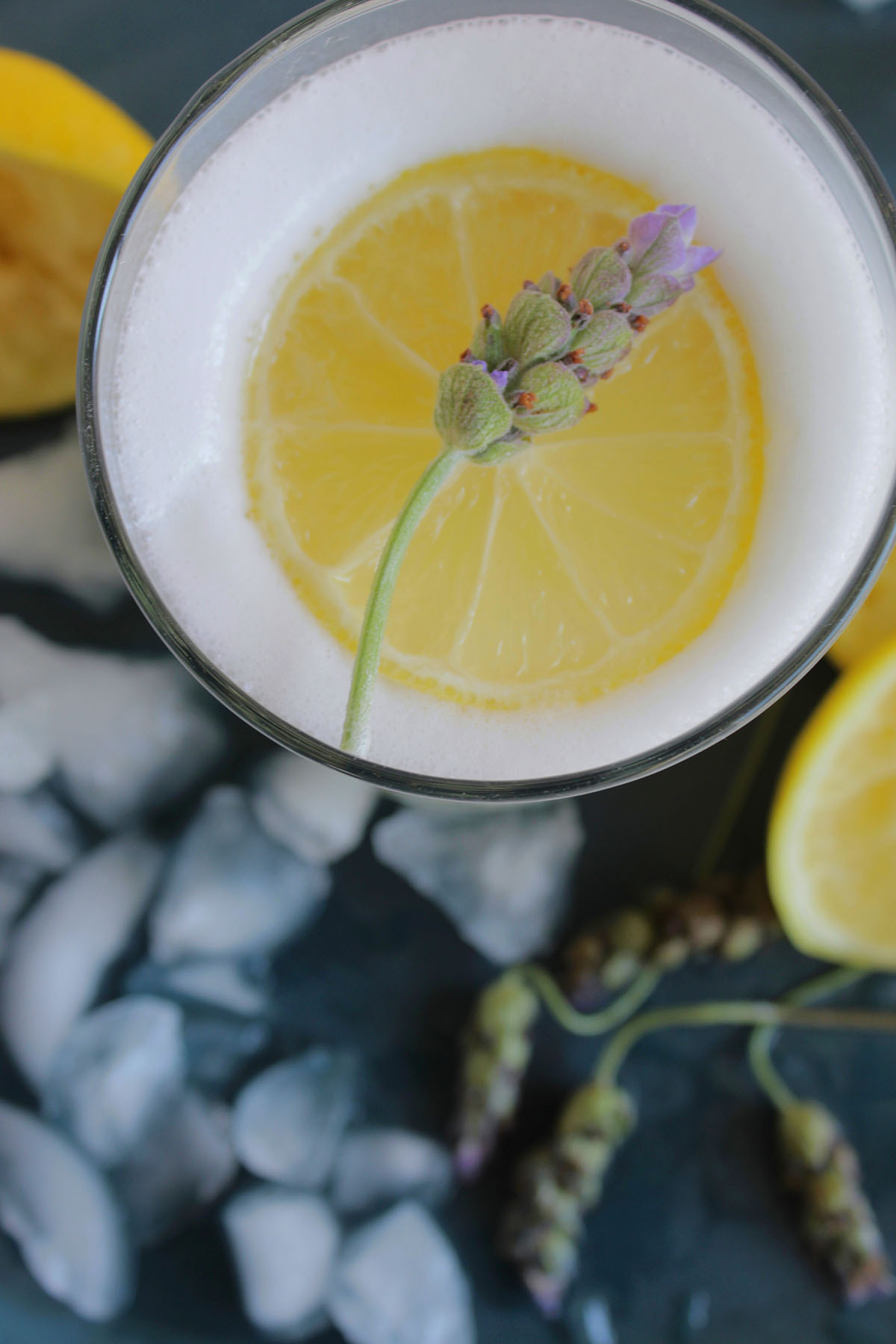 Other Bartending 101 Resources

Make sure you check out my cocktail basics video series where I teach you the basics of liquor. The goal of this series is to get you more familiar with the basic in's and out's of common liquor (how it's made, how to buy a bottle you'll like, and how to make mixed drinks with it).


By the end of the series, you'll be a pro at mixing up fun and inspiring drinks in your home bar. Here are some videos to get you started:


RELATED POST: Pomegranate & Blood Orange Gin Martini
Don't Forget Your Master Cocktail List

Don't forget to download your master cocktail list with 45 cocktail recipes that you need to know to be a great bartender!