Learn how to make cookie dough flavored macarons with an Italian-style meringue. These delicious macarons are flavored with cookie dough buttercream and decorated with lots of mini chocolate chips.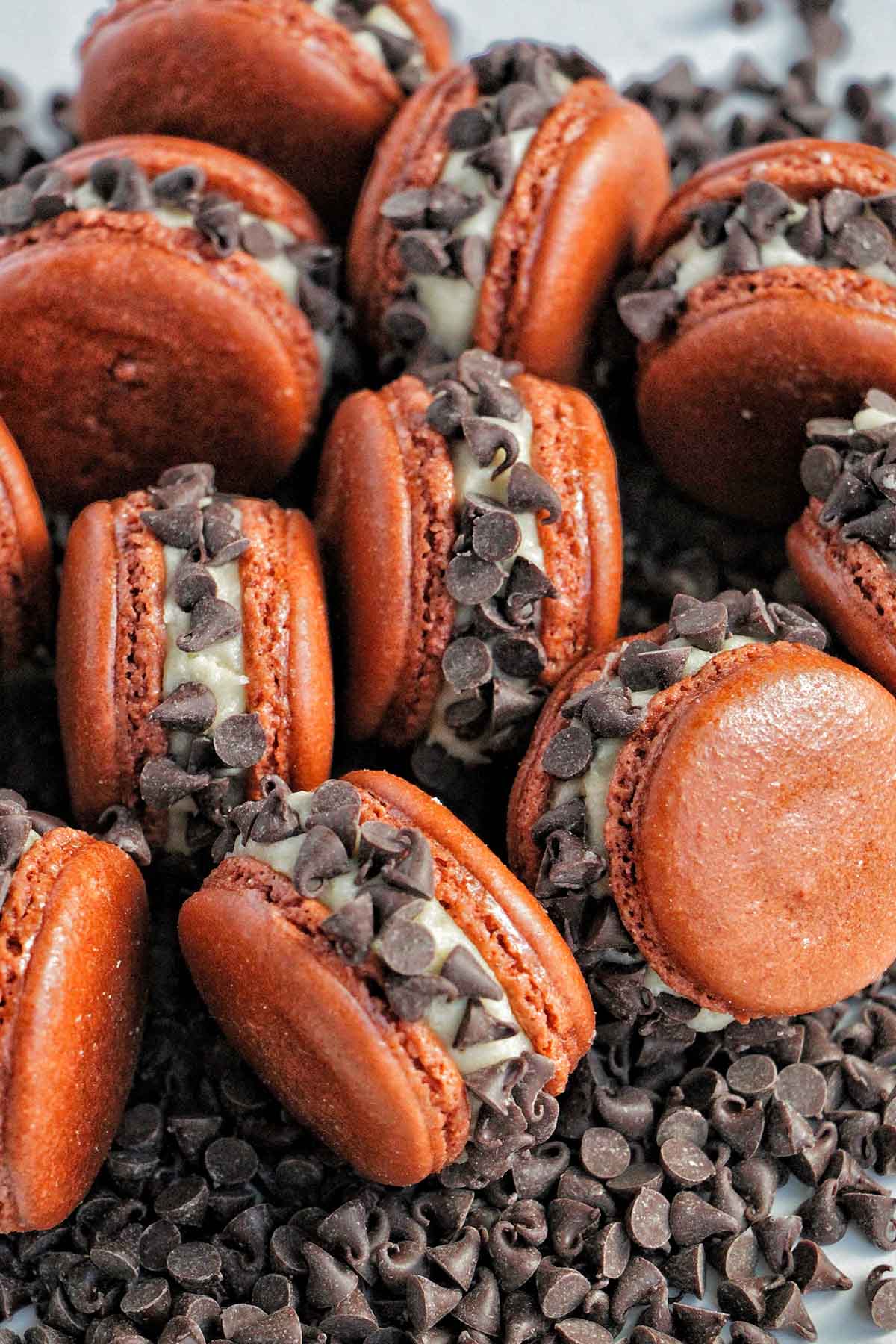 Macarons are one of my favorite desserts to make at home. Something about macarons is both decadent, delicate, and delicious all at the same time.
I'm showing you how to make one of my all-time favorite cookie dough macaron recipe.
It's made using an Italian-style meringue. Then, we're filling the macarons with a cookie dough buttercream filling and decorating the outside with lots of mini chocolate chips.
I promise this cookie dough macaron recipe is perfect for both beginners and macaron experts. If you have any trouble along the way, feel free to comment below and I'll do my best to help you out.
Jump to:
Qualities of a Good Macaron
Ingredients You Need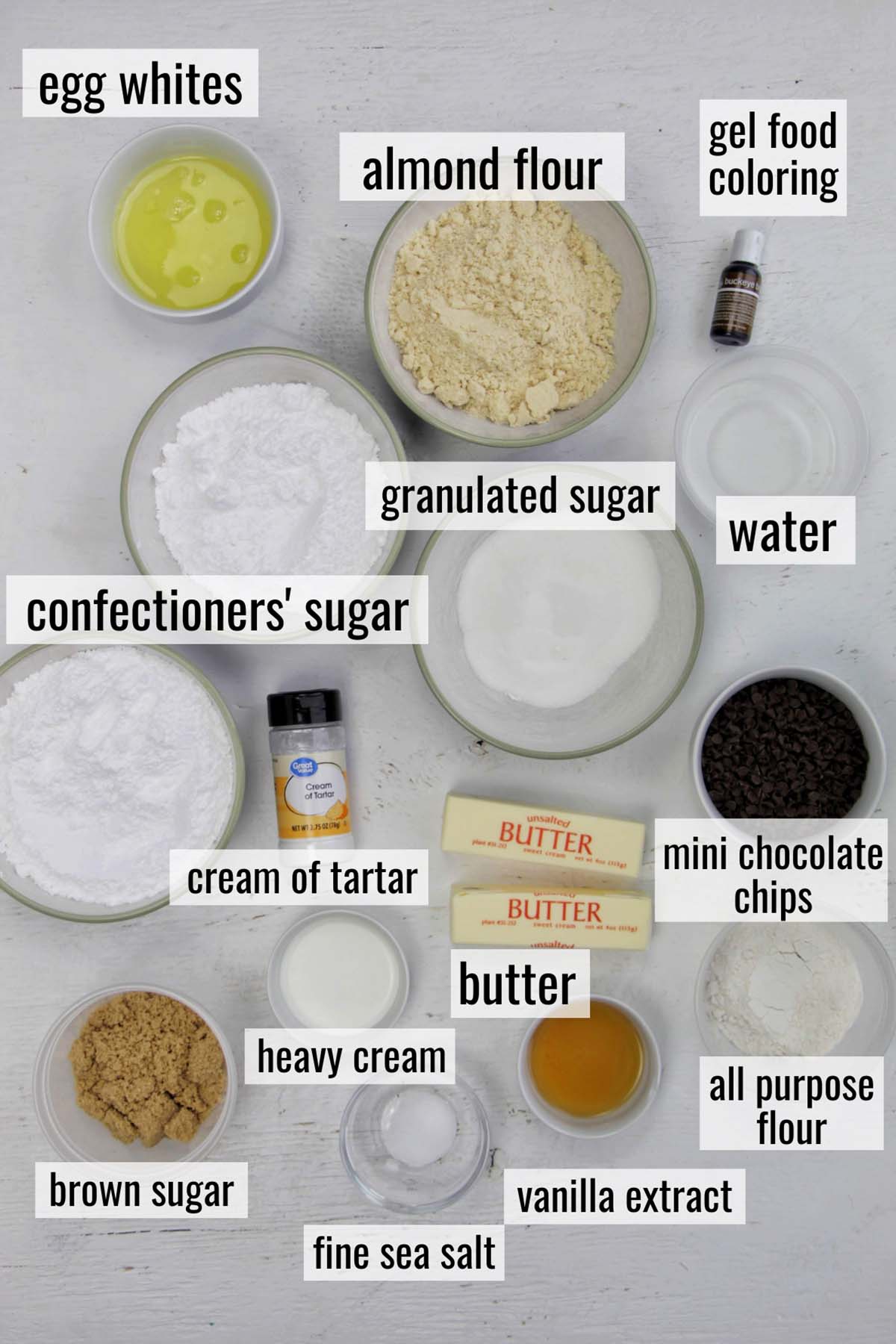 Here's a step by step photo guide to making cookie macarons:
1. Prep Work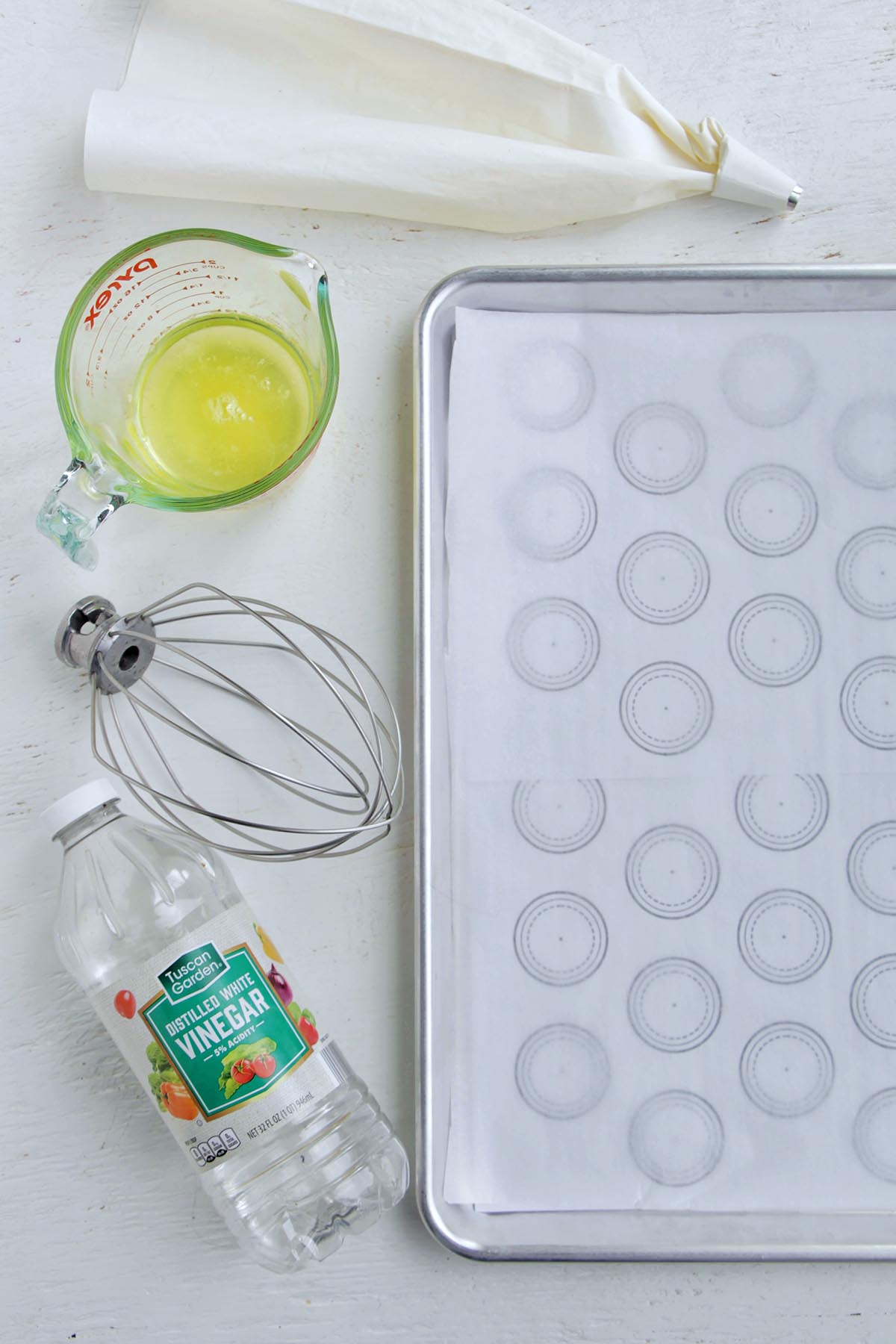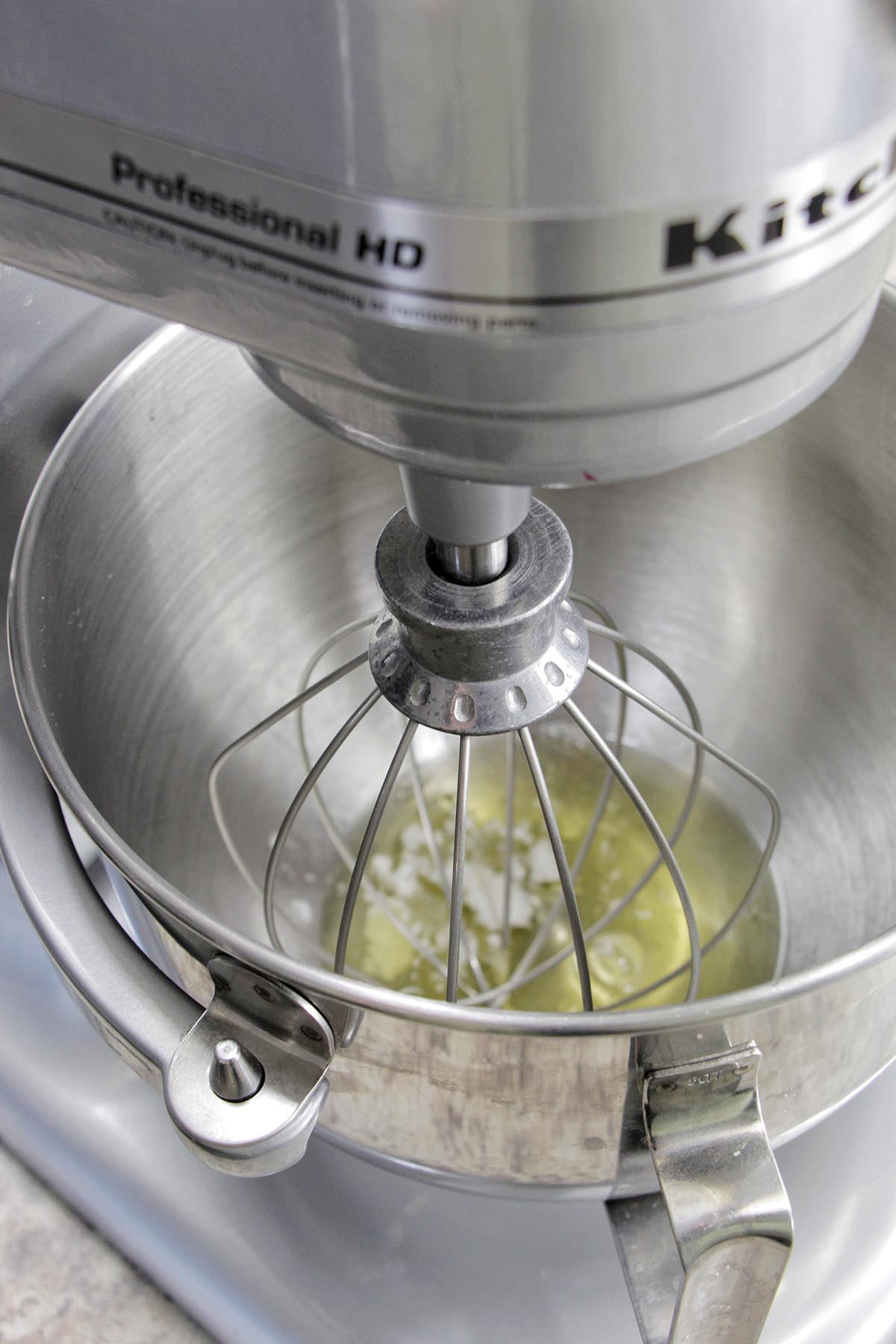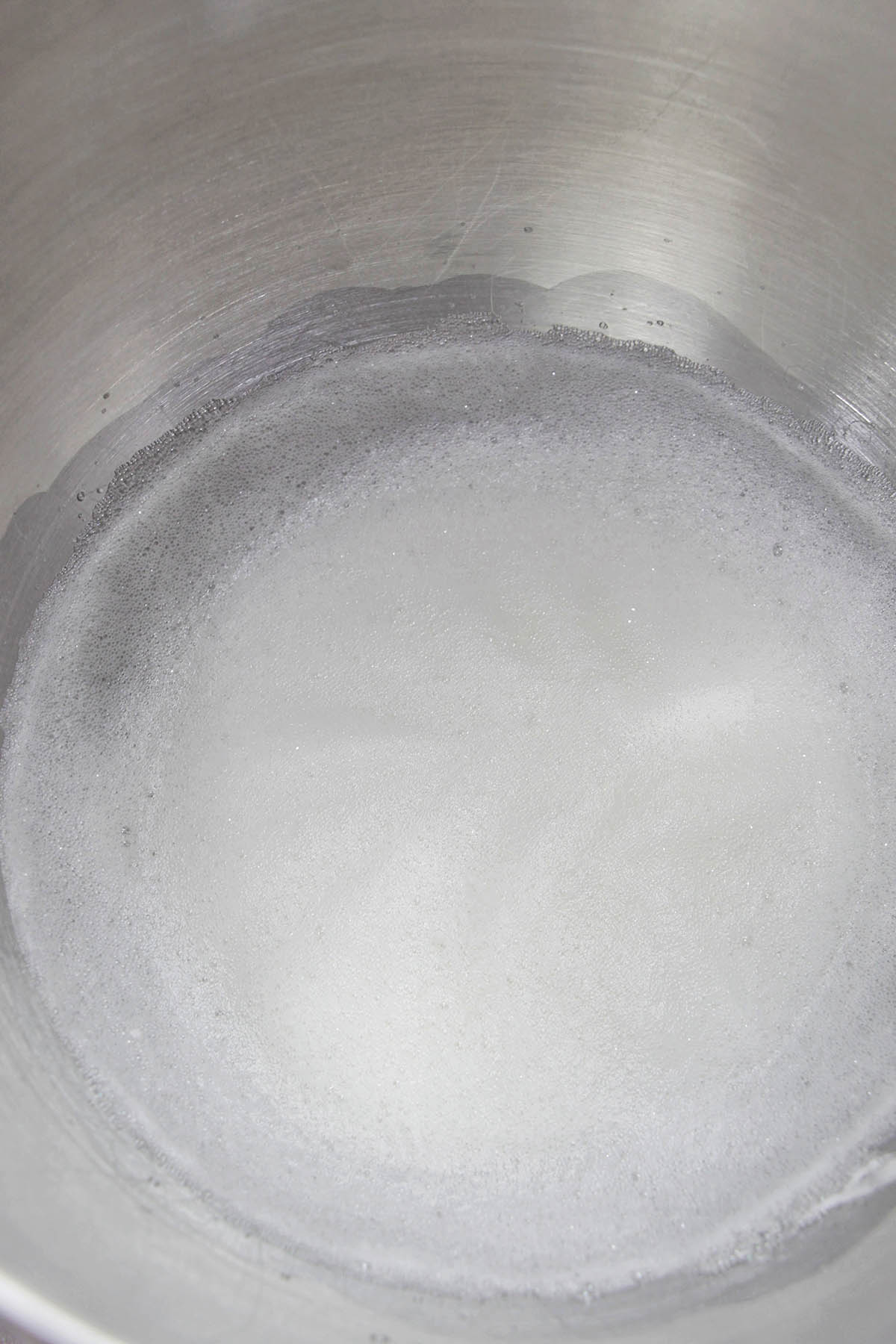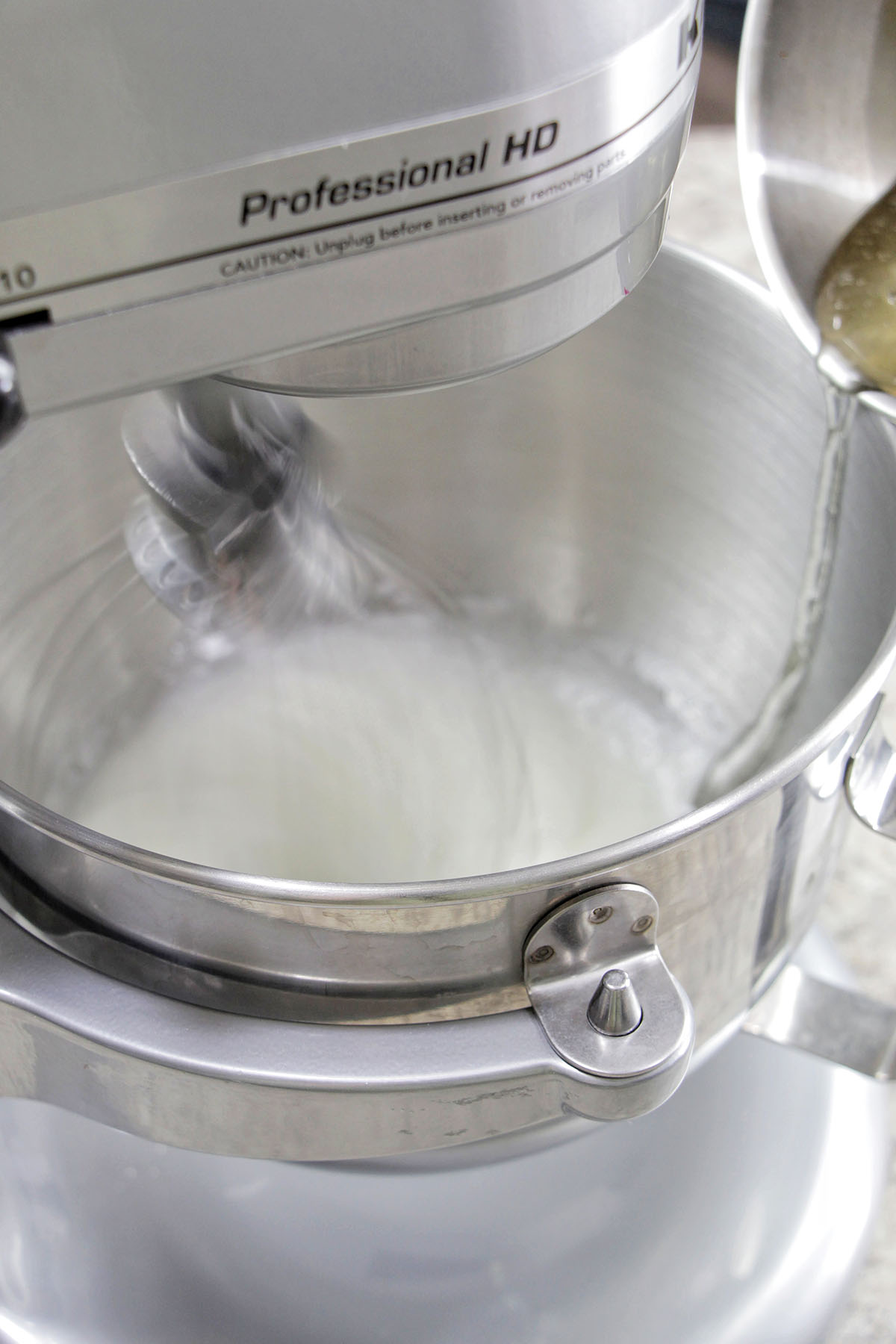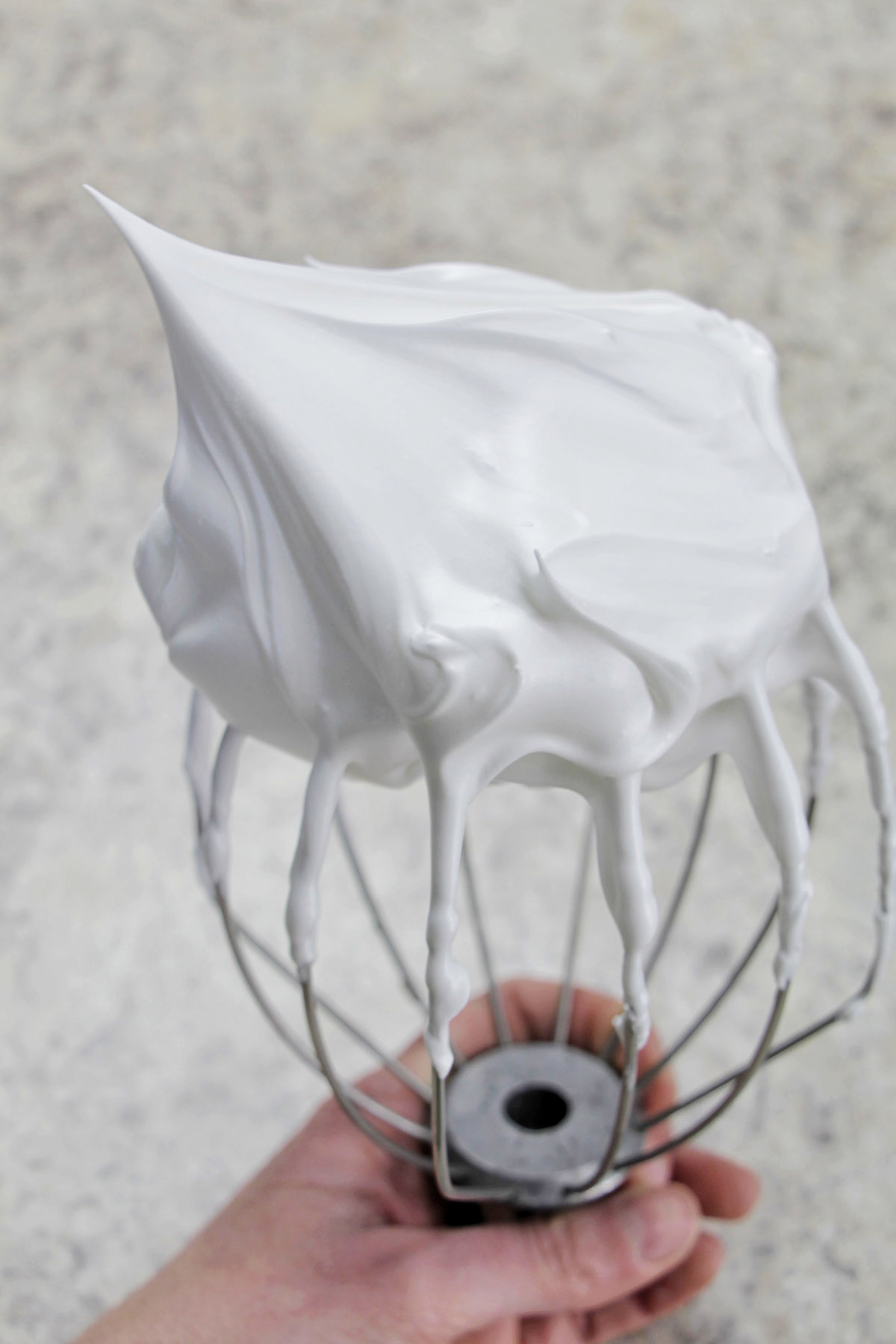 3. Mix In Dry Ingredients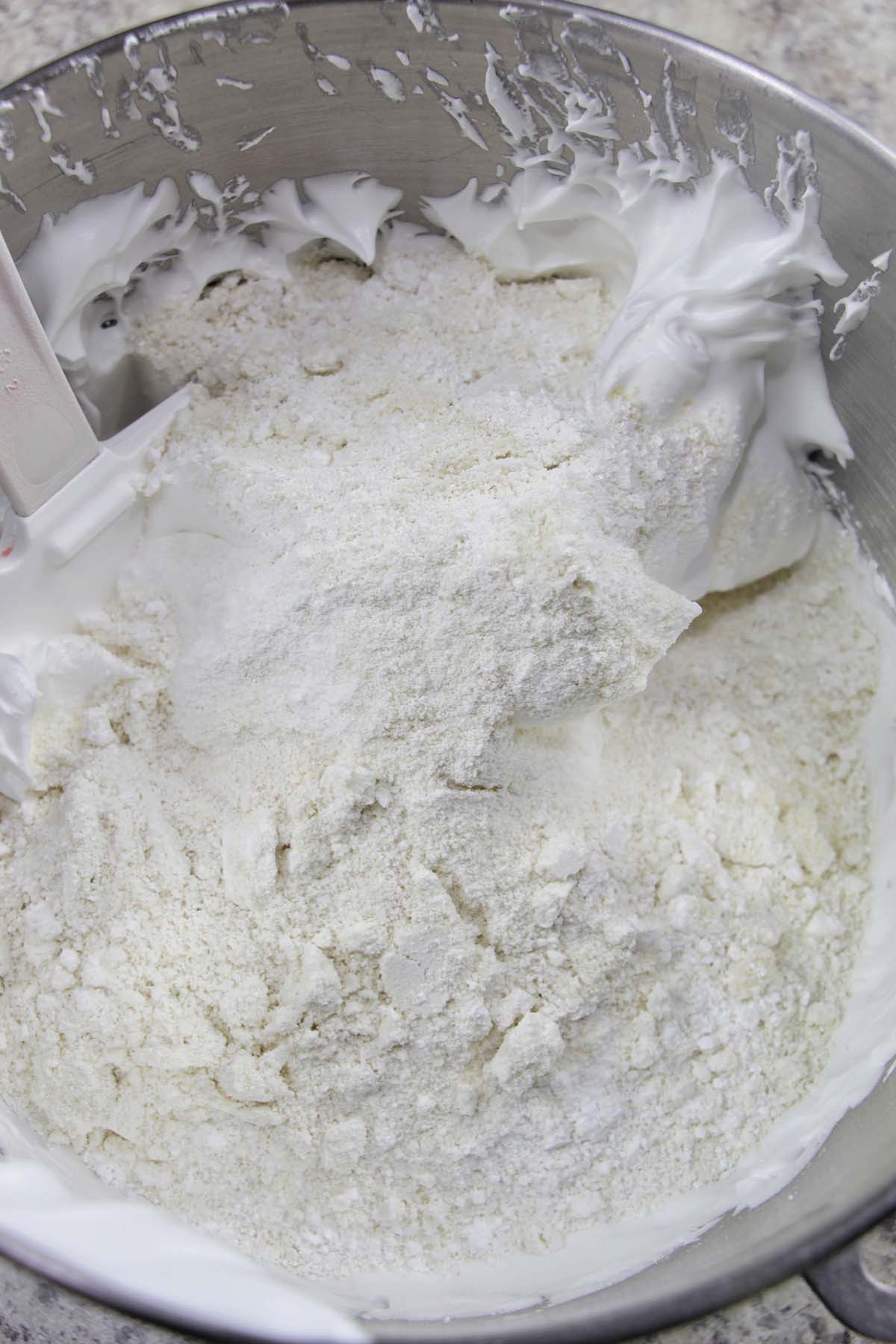 4. Color Macaron Batter
5. Macaronage Batter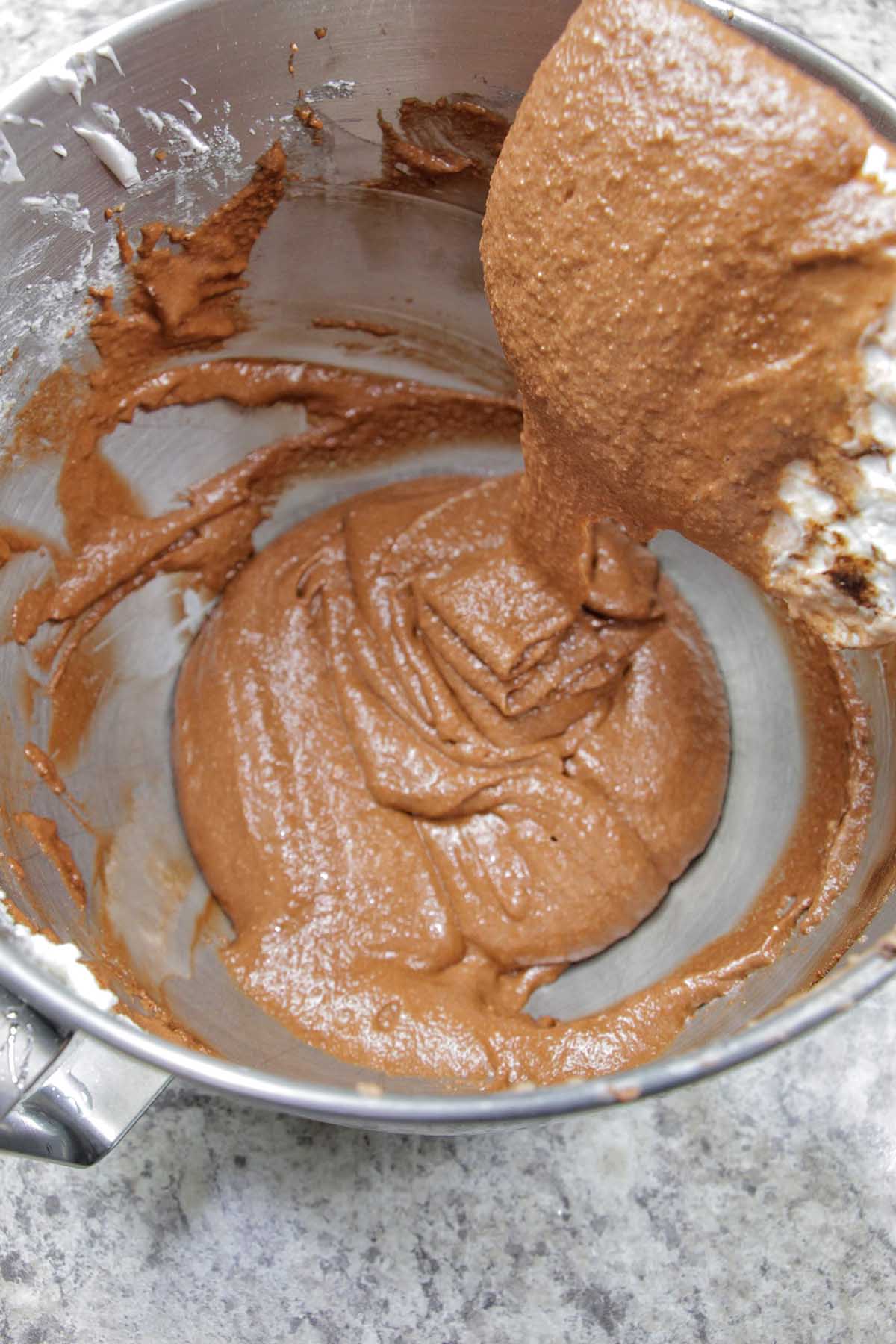 6. Pipe Macaron Shells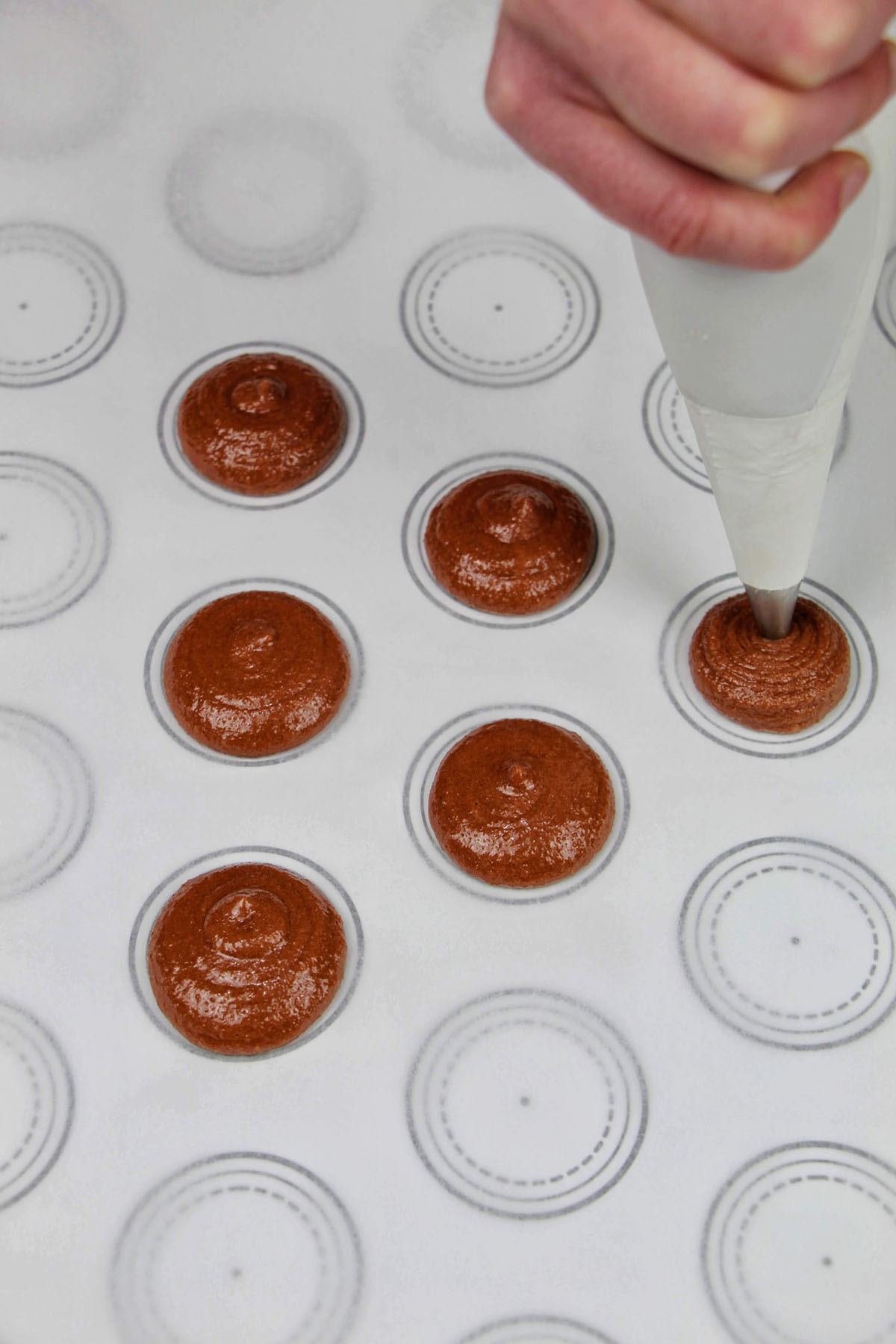 7. Pop Air Bubbles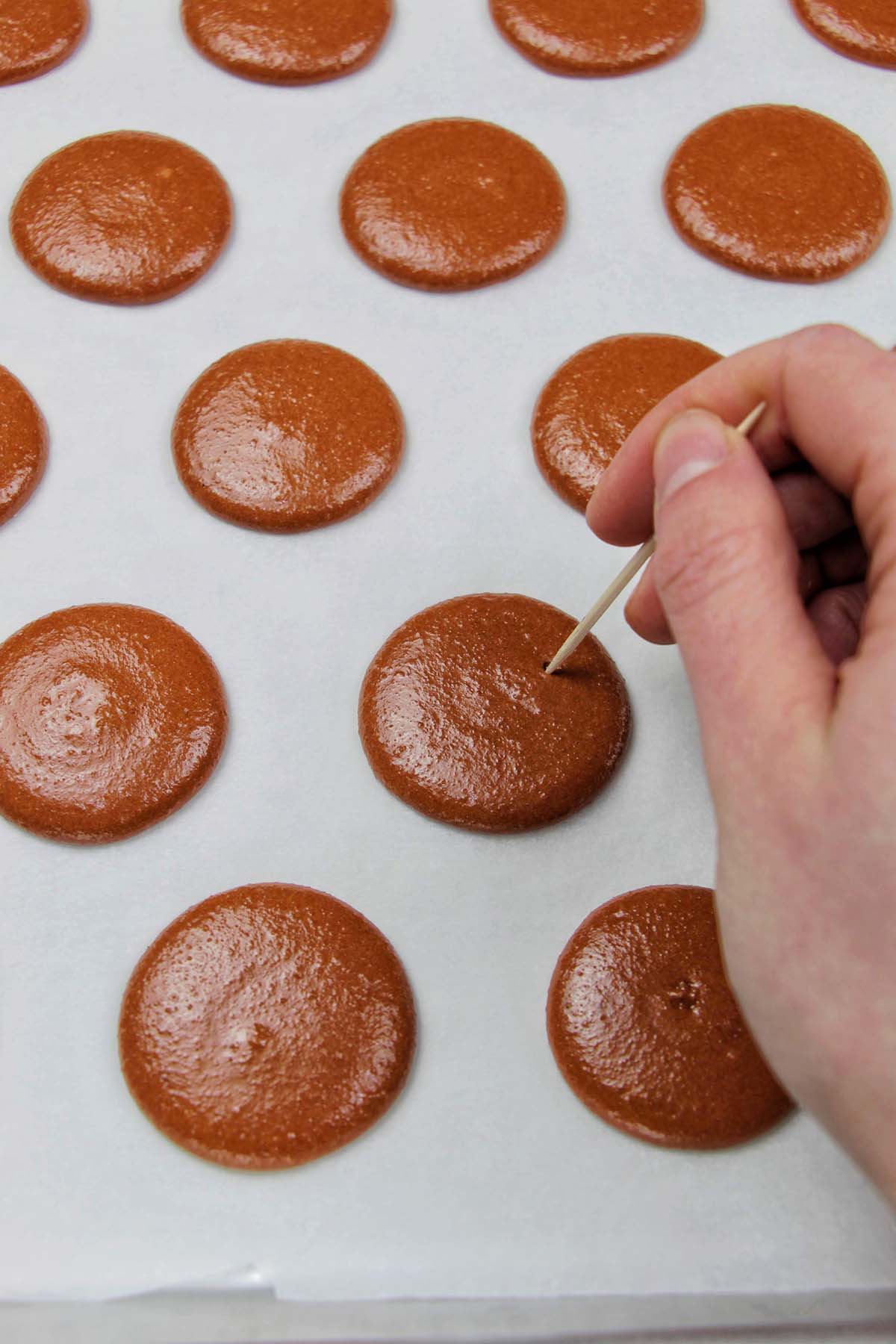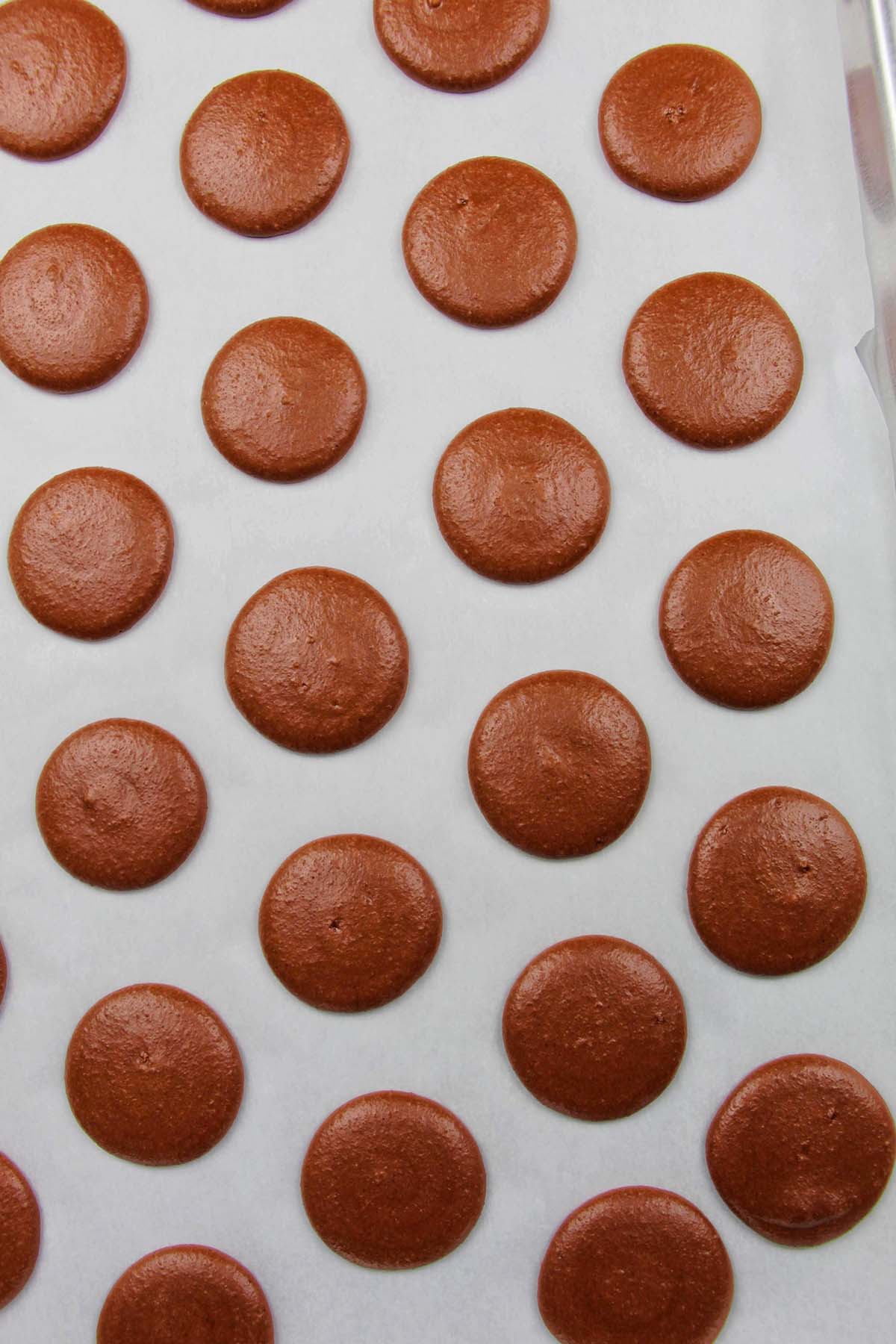 8. Make Cookie Dough Buttercream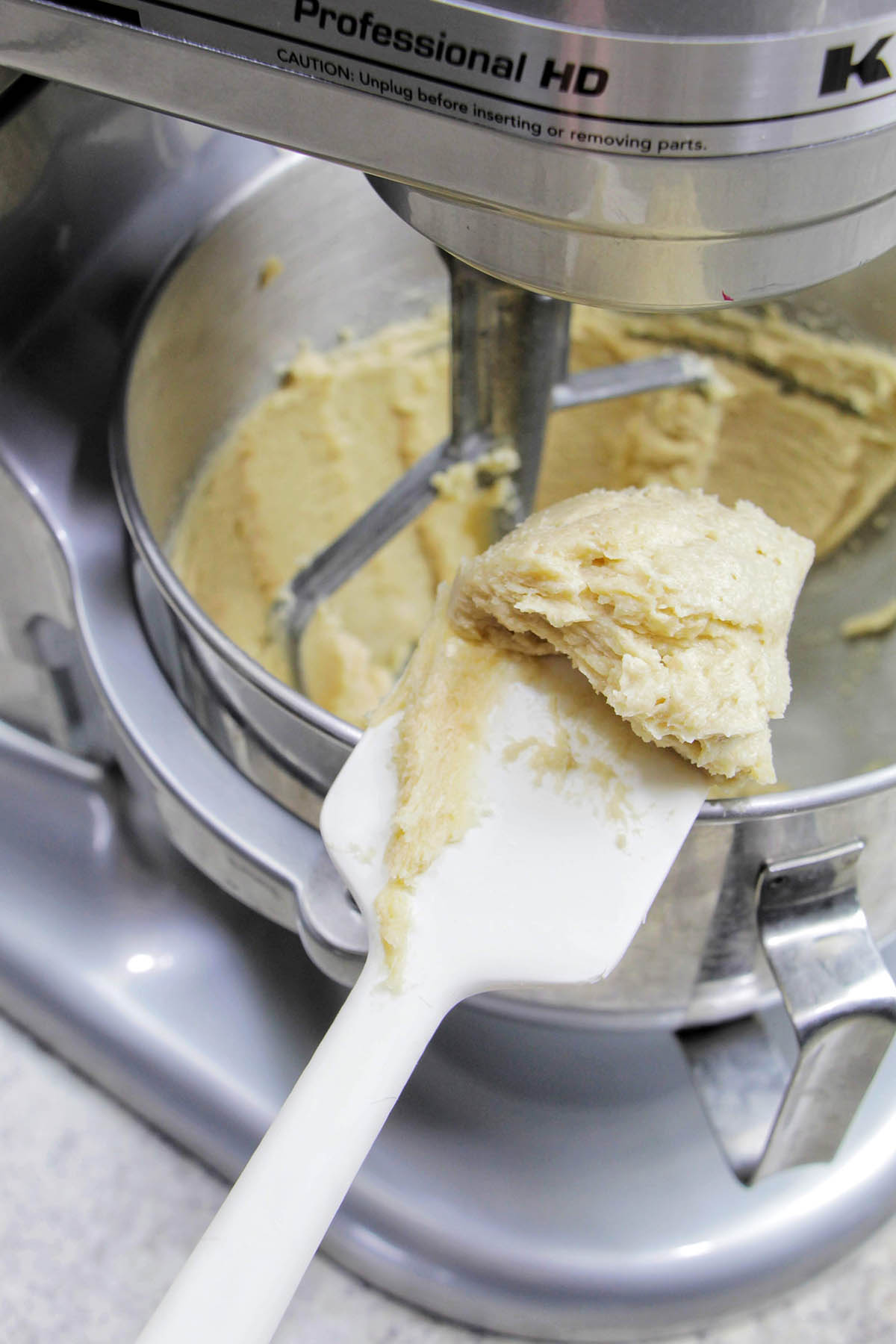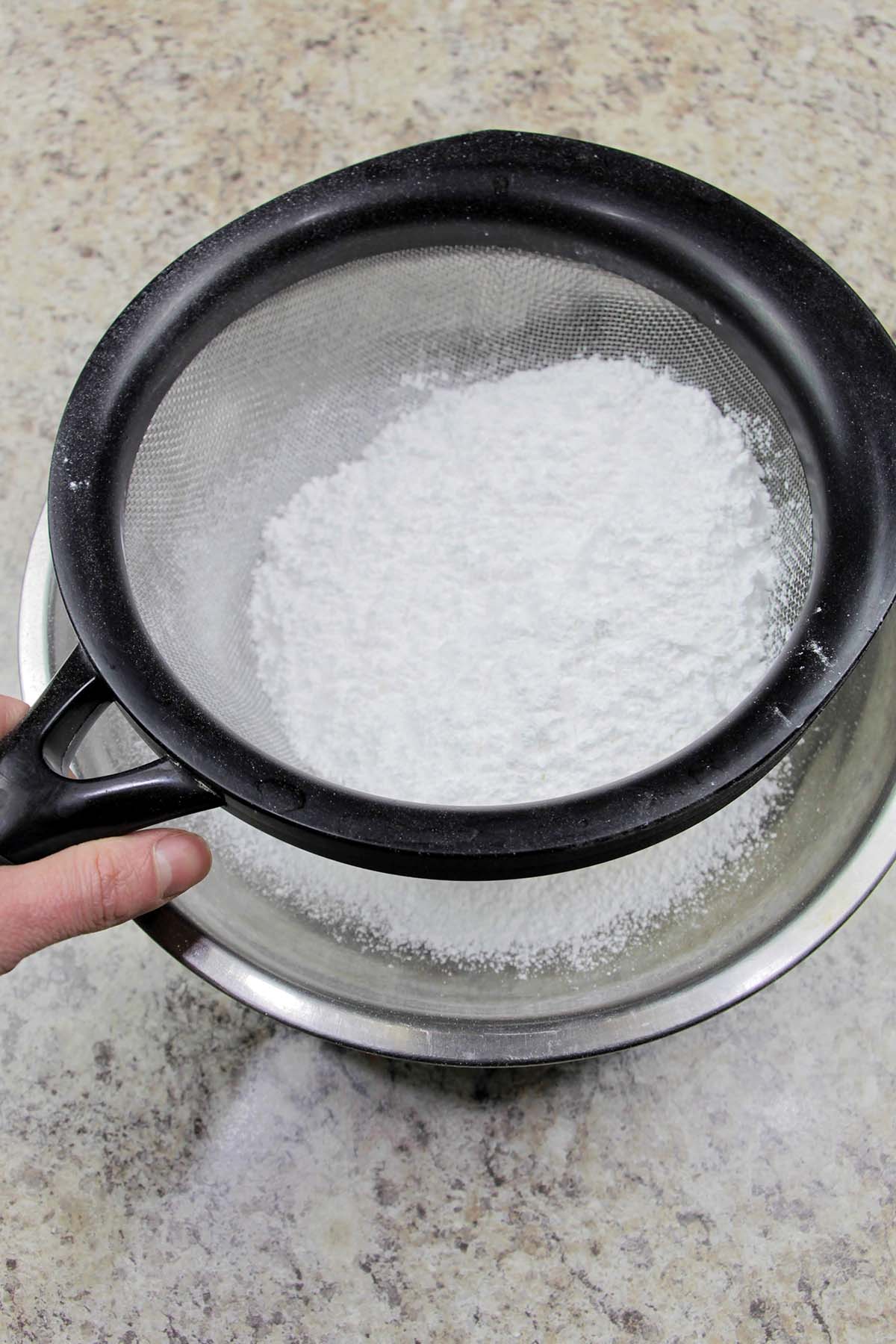 Now that the flour has cooled, sift it together with the confectioners' sugar and salt. This helps to remove any large clumps of flour.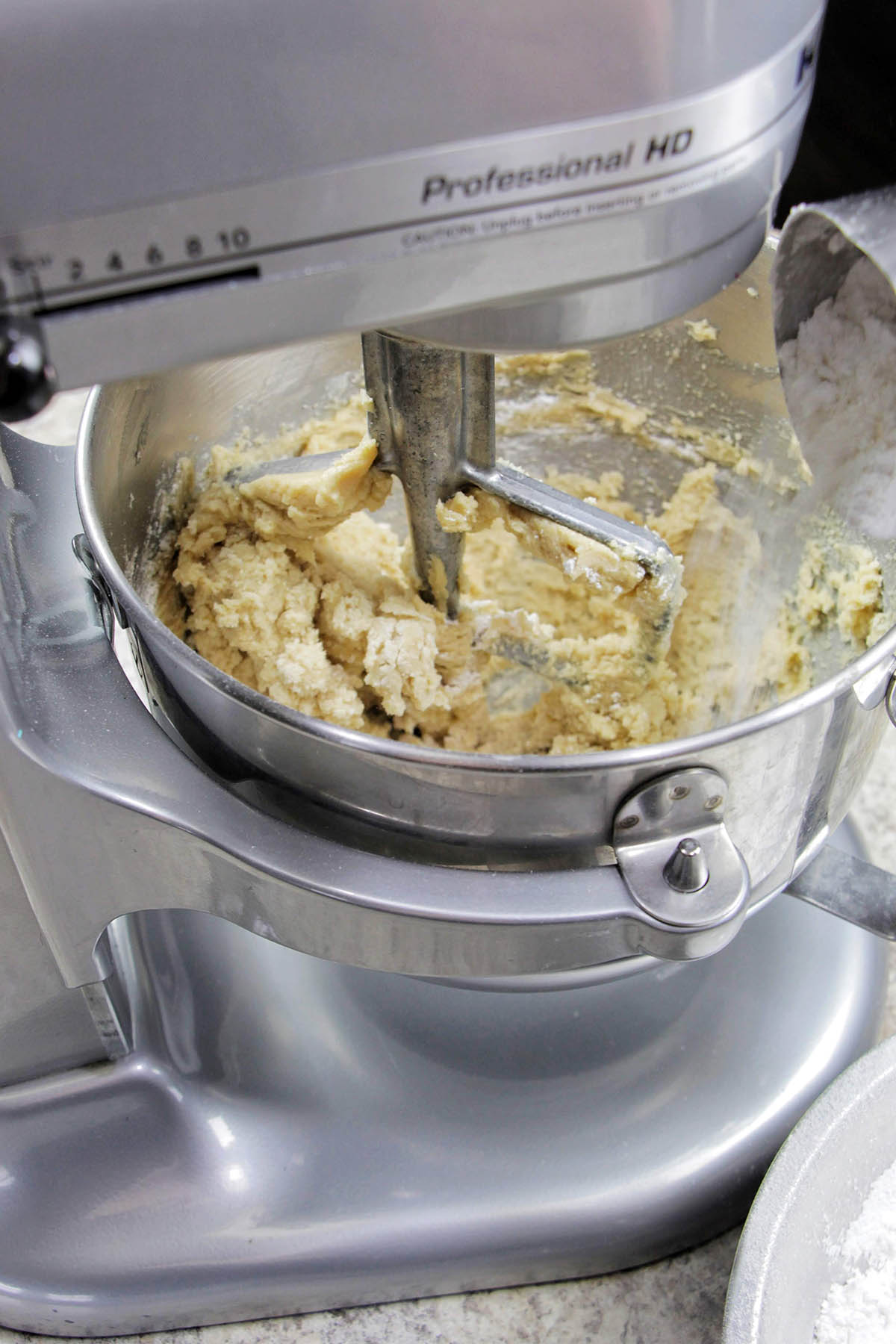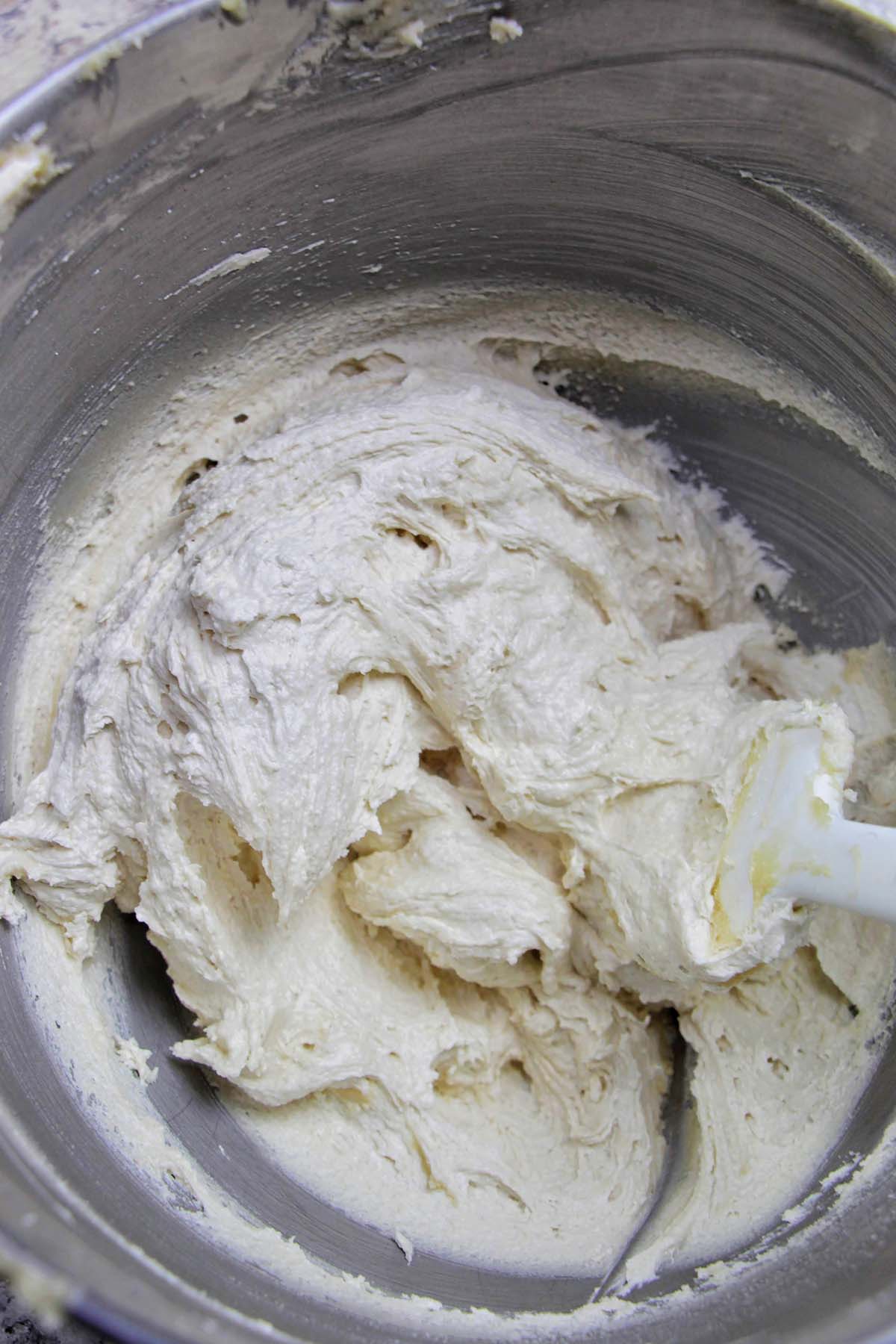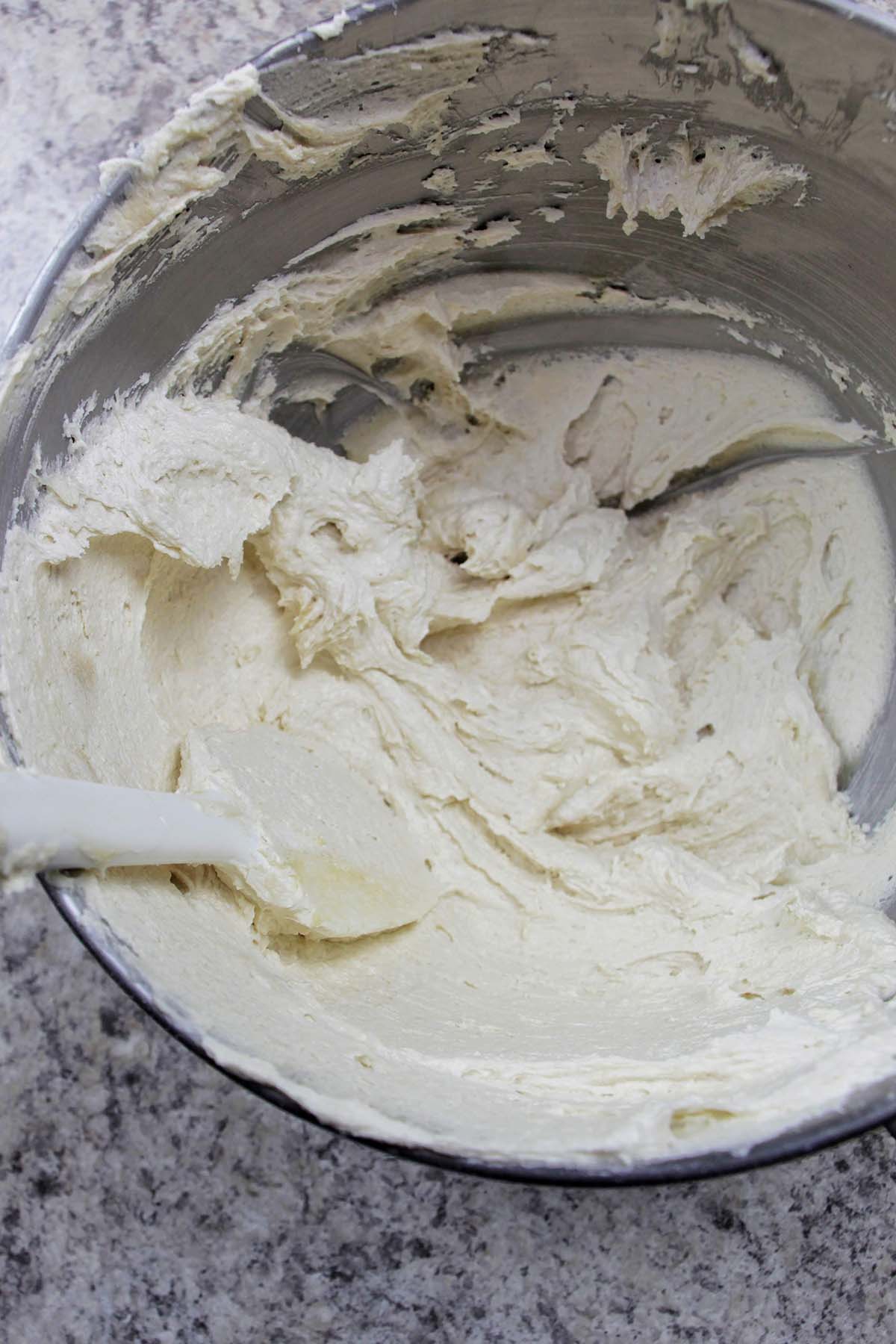 9. Fill and Decorate Macarons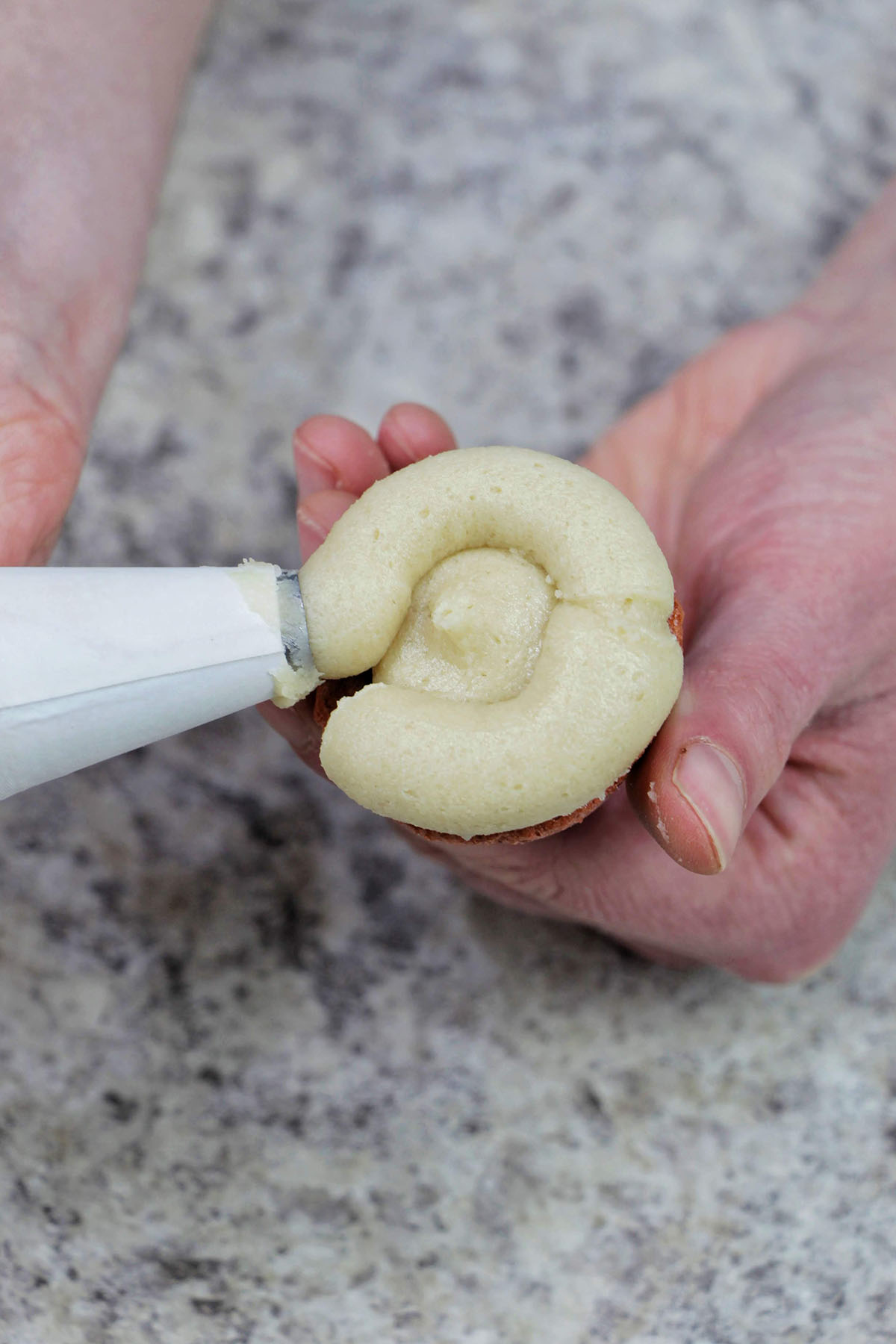 Next, match up the macarons so they are paired with a similarly shaped and sized shell. Pipe 1 tablespoon of buttercream on the macaron shell using a ½ inch piping tip.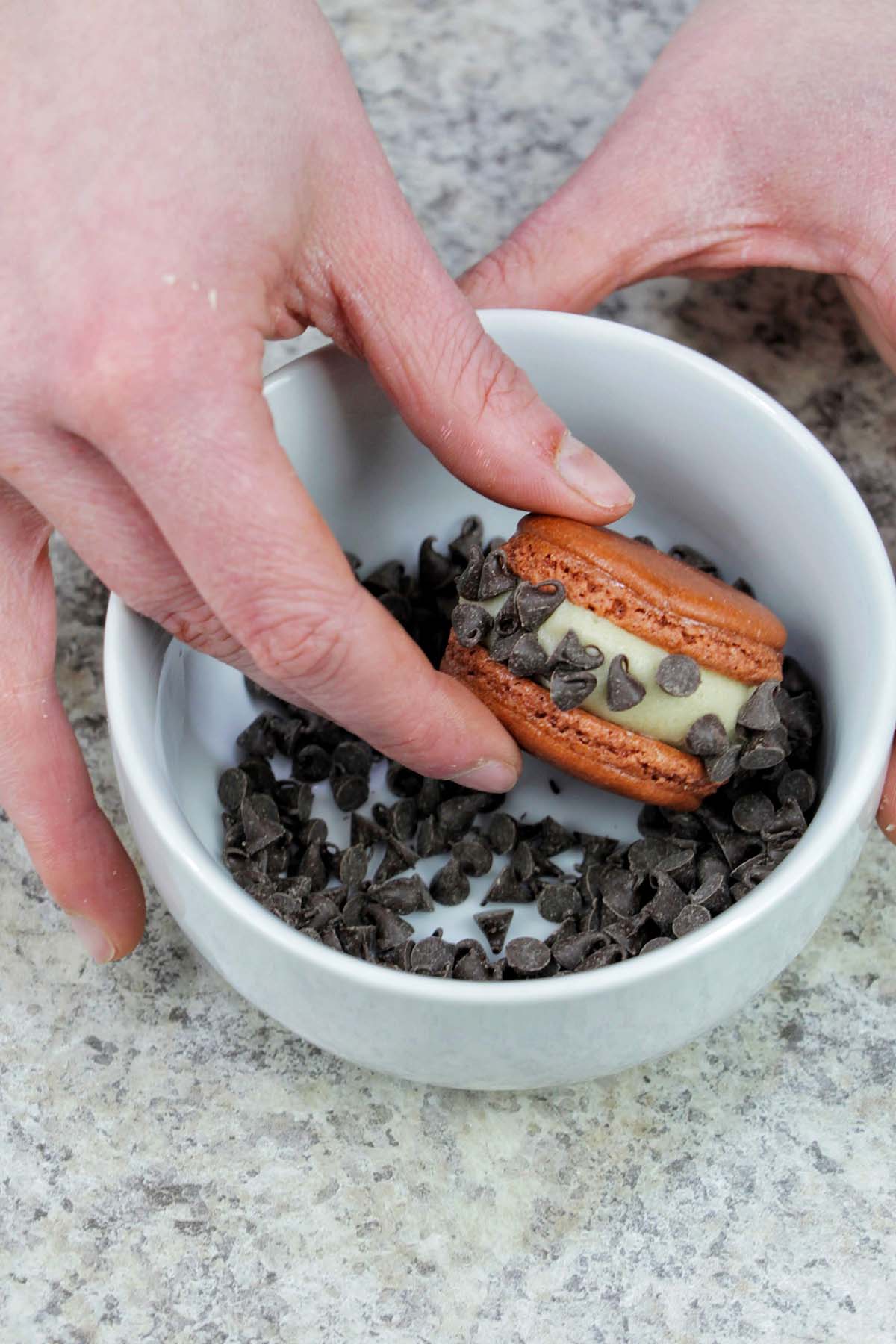 Expert Tips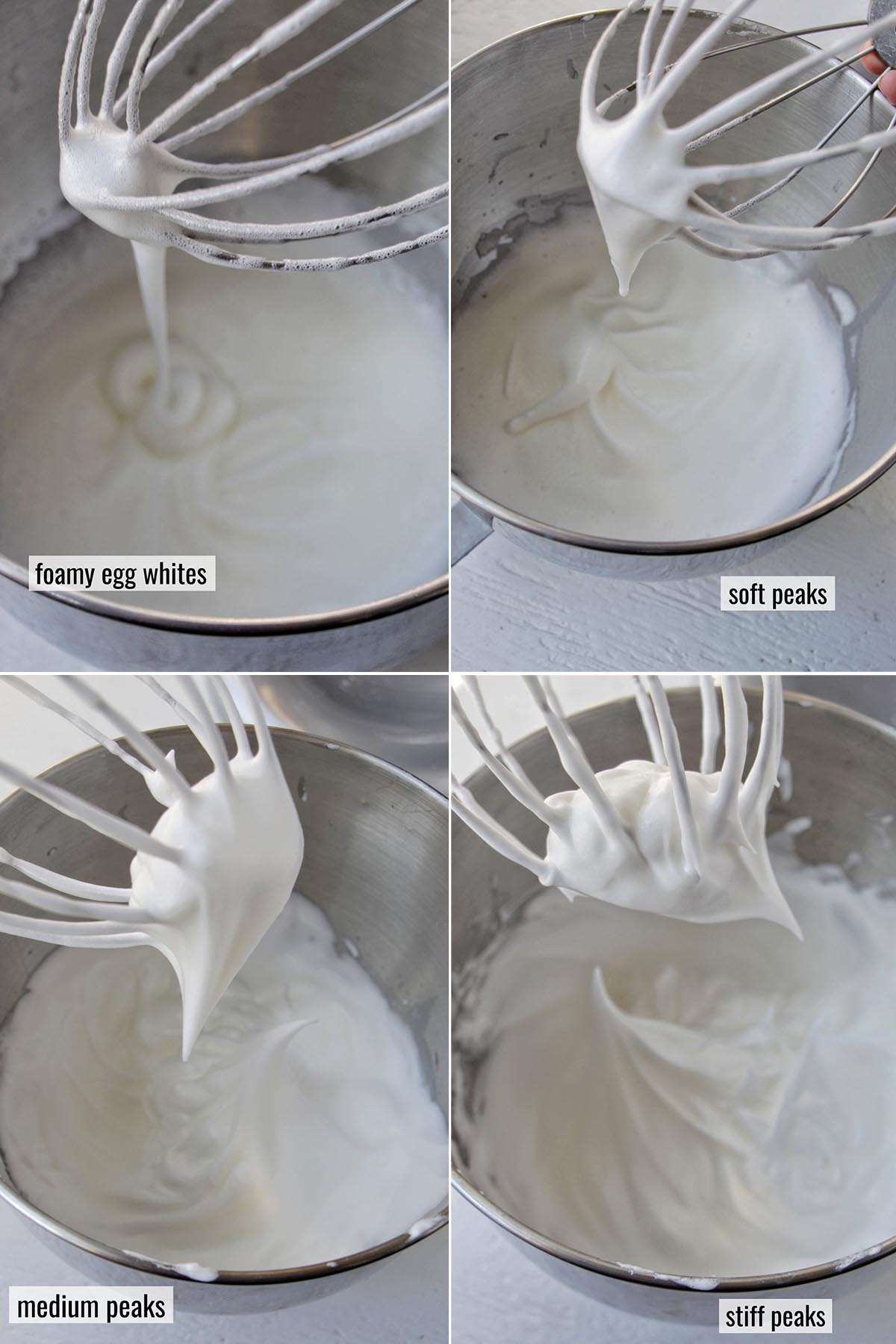 Next, you'll need to properly macaronage the macaron batter. This refers to the process of folding the egg whites into the almond flour and confectioners' sugar.
To macaronage, slowly spread the mixture along the side of the bowl, then wipe it back down. Be sure to do this gently.
Repeat this process until the mixture has reached a smooth, shiny, and flowing consistency. You can test this by lifting your spatula and seeing if the batter drops almost like lava.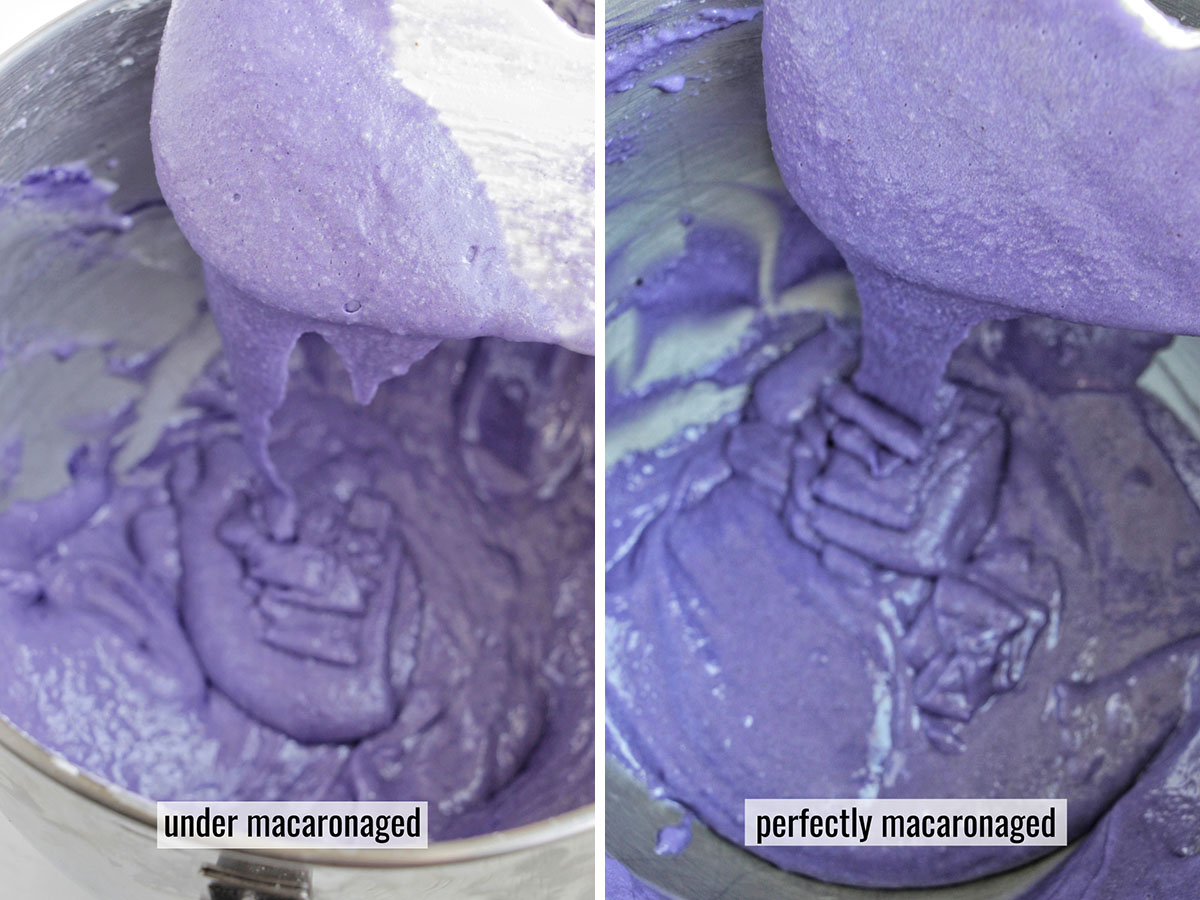 Macaron Troubleshooting Tips
More Macaron Recipes
If you enjoyed making these chocolate chip cookie dough macarons, check out some of my other favorite macarons including over 30+ of the best macaron recipes and unique ways to flavor macarons:
Love this recipe? Please leave a 5-star ⭐⭐⭐⭐⭐rating in the recipe card below. Don't forget to follow along on Instagram, Facebook, YouTube, and Pinterest for more recipes.