A healthy weekly meal plan to inspire easy 30 days of dinners your family will love!
Let's be honest - with the hustle and bustle of life, it can be SO HARD to sit down and meal plan for your family. To make life a little easier, here is your easy meal plan for 30 days of dinner your family will love (with side dish ideas included)!


Easy weeknight dinner recipes are a must when it comes to cooking for your family. This healthy weekly meal plan with over 30 nights of dinner will help inspire you and make cooking a breeze!


In order to plan out your meals for a whole month, all you have to do is:


Print out a monthly calendar (or use your planner).


Browse through the 30 days of easy weeknight dinner recipes in this post.


Jot down which meals you want to cook/eat on which days.


I also love to use the weekends to make my grocery list for the weekly meals coming up. That way, I can go grocery shopping and have the fridge stocked and ready to go for the busy week ahead.
And there you go! It's really that easy to plan out your healthy weekly meal plan!! I also share tons of weeknight dinner recipes in my weekly newsletter, so don't forget to sign up to receive more inspiration!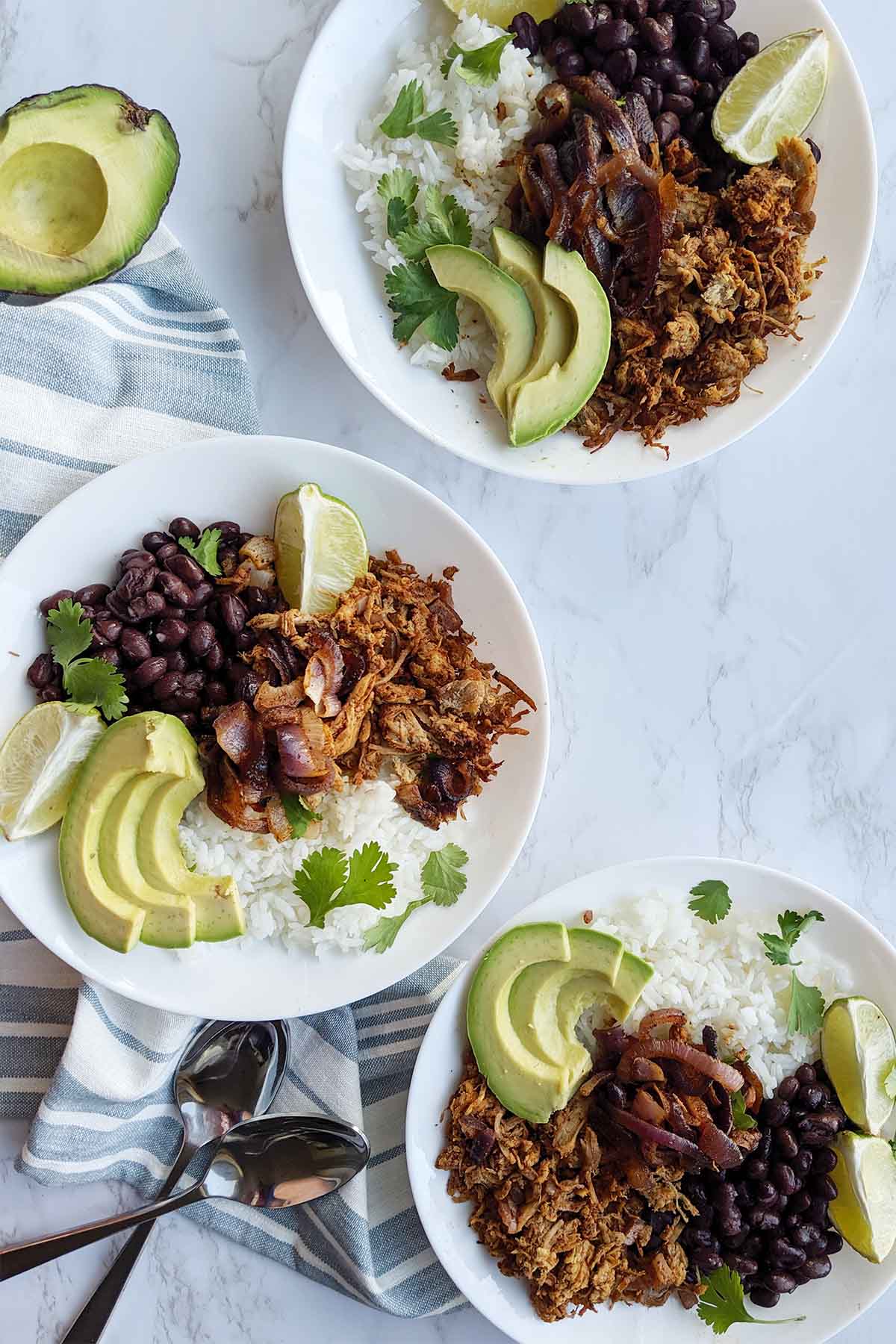 Want To Save This Article?
Enter your email below and we'll send it straight to your inbox. Plus, you'll receive new weekly recipe inspiration.
1. Spicy Pork Carnitas Bowls
Spicy pork carnitas bowls are full of flavor & spice. Not only is this a healthy dinner, it comes together so quickly!
An easy side dish idea: Air Fryer Plantains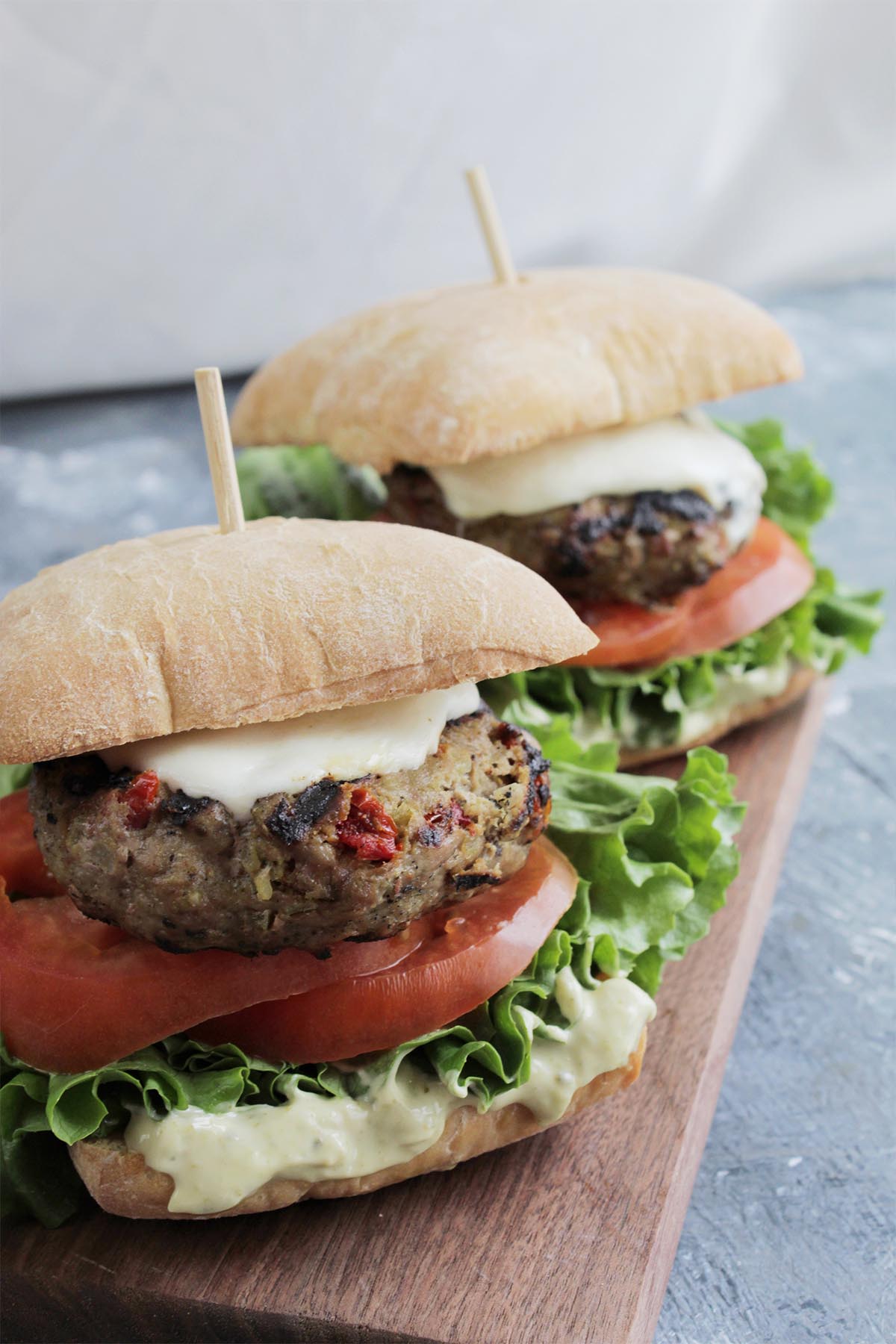 2. Pesto Mozzarella Turkey Burgers
Pesto mozzarella turkey burgers are filled with the Italian flavors of pesto, sun-dried tomato, and mozzarella cheese. The perfect dinner to satisfy your burger cravings.
An easy side dish idea: Parmesan french fries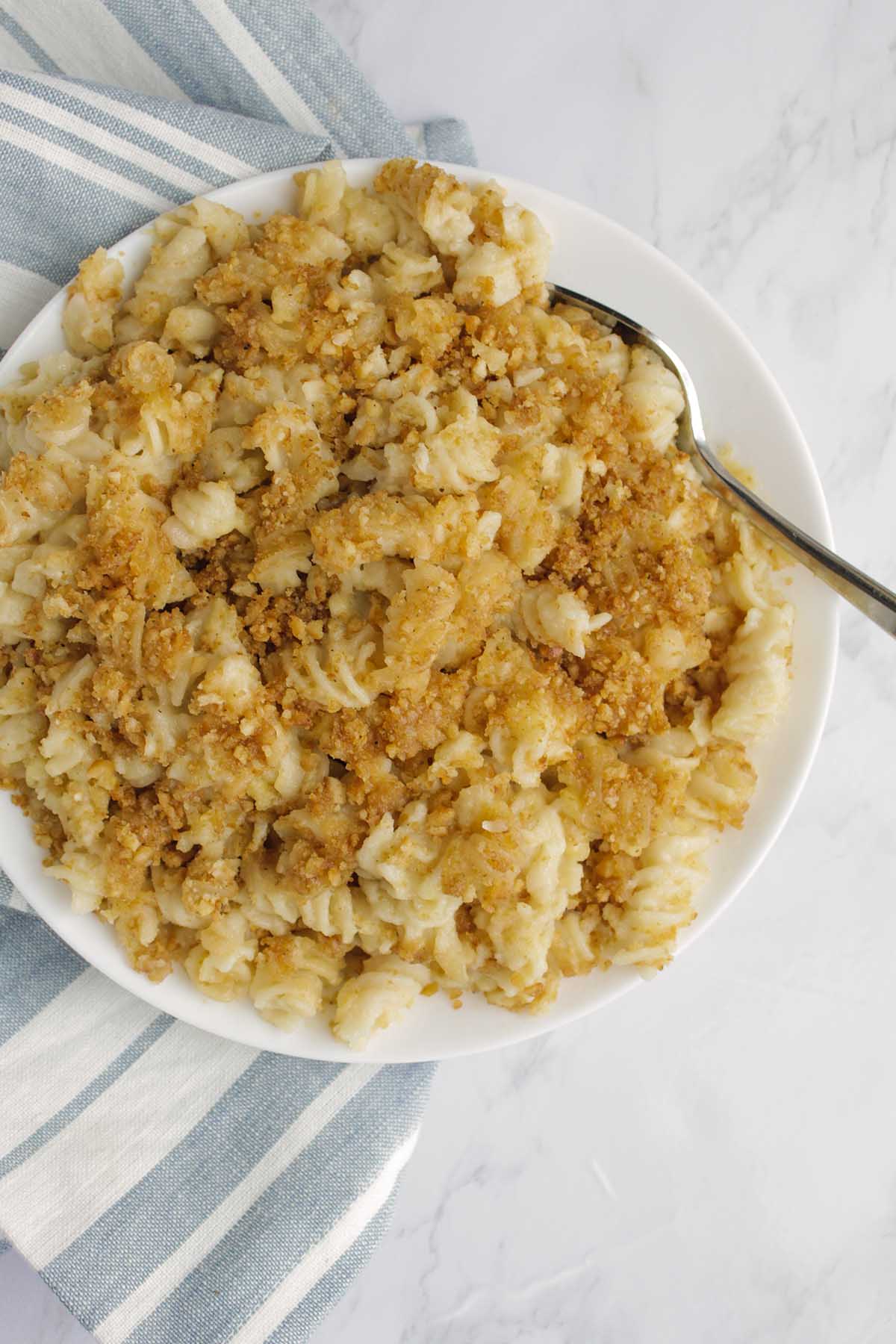 3. Baked Macaroni & Cheese
Baked macaroni and cheese is the ultimate comfort food! Made with a creamy, rich béchamel sauce, Gouda, white cheddar cheese, all topped with a pretzel crust.
An easy side dish idea: Green goddess salad
4. Herb, Asiago, & Roasted Garlic Crusted Salmon
Your summer herb garden will be put to good use with this herb, asiago & roasted garlic crusted salmon recipe. Such a flavorful way to eat salmon!
An easy side dish: Oven roasted veggies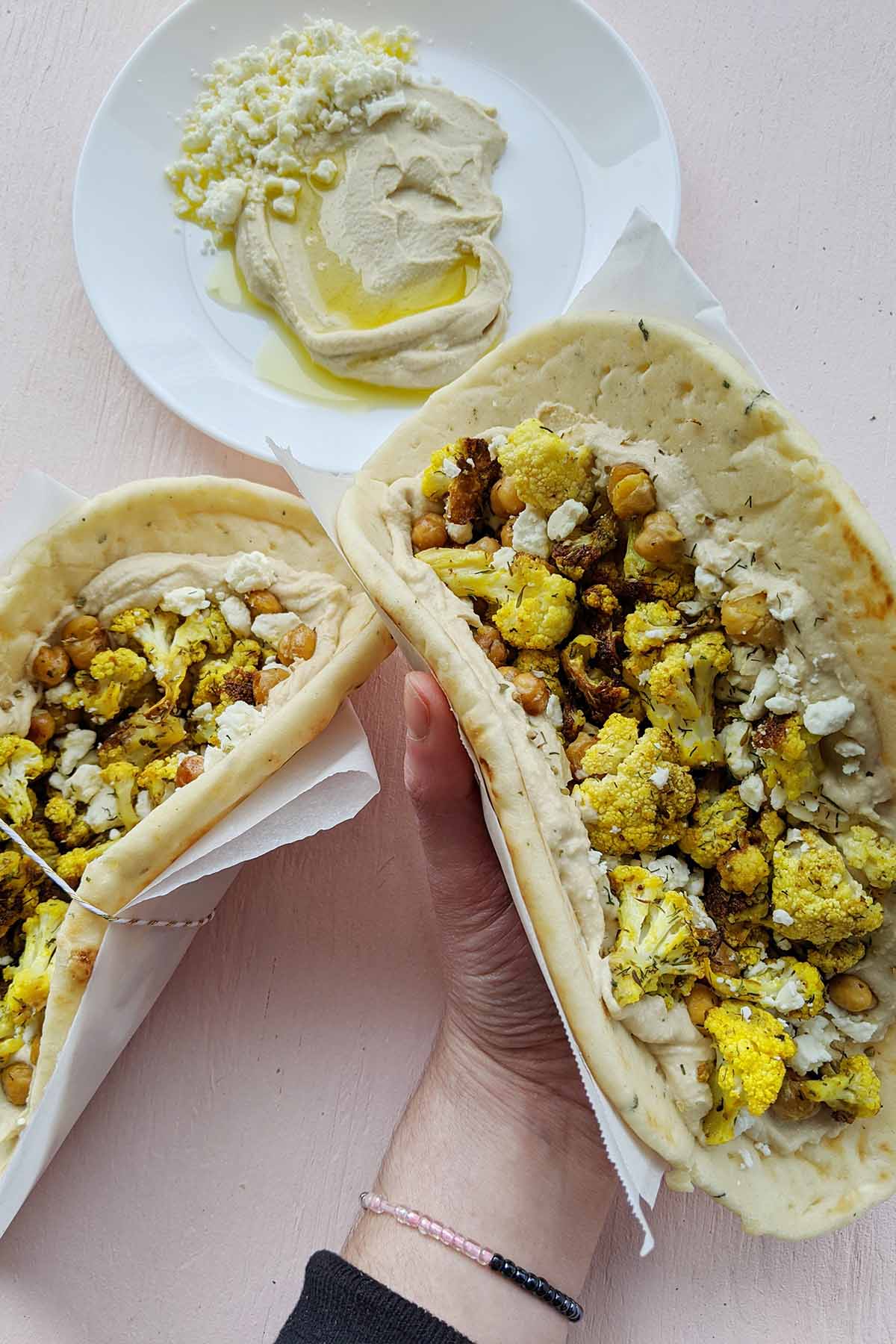 5. Mediterranean Veggie Naan Wraps
Mediterranean veggie naan wraps are loaded with flavor from a multitude of spices! With only five main ingredients, these wraps provide a quick, healthy, vegetarian dinner option!
An easy side dish: Garlic hummus & pita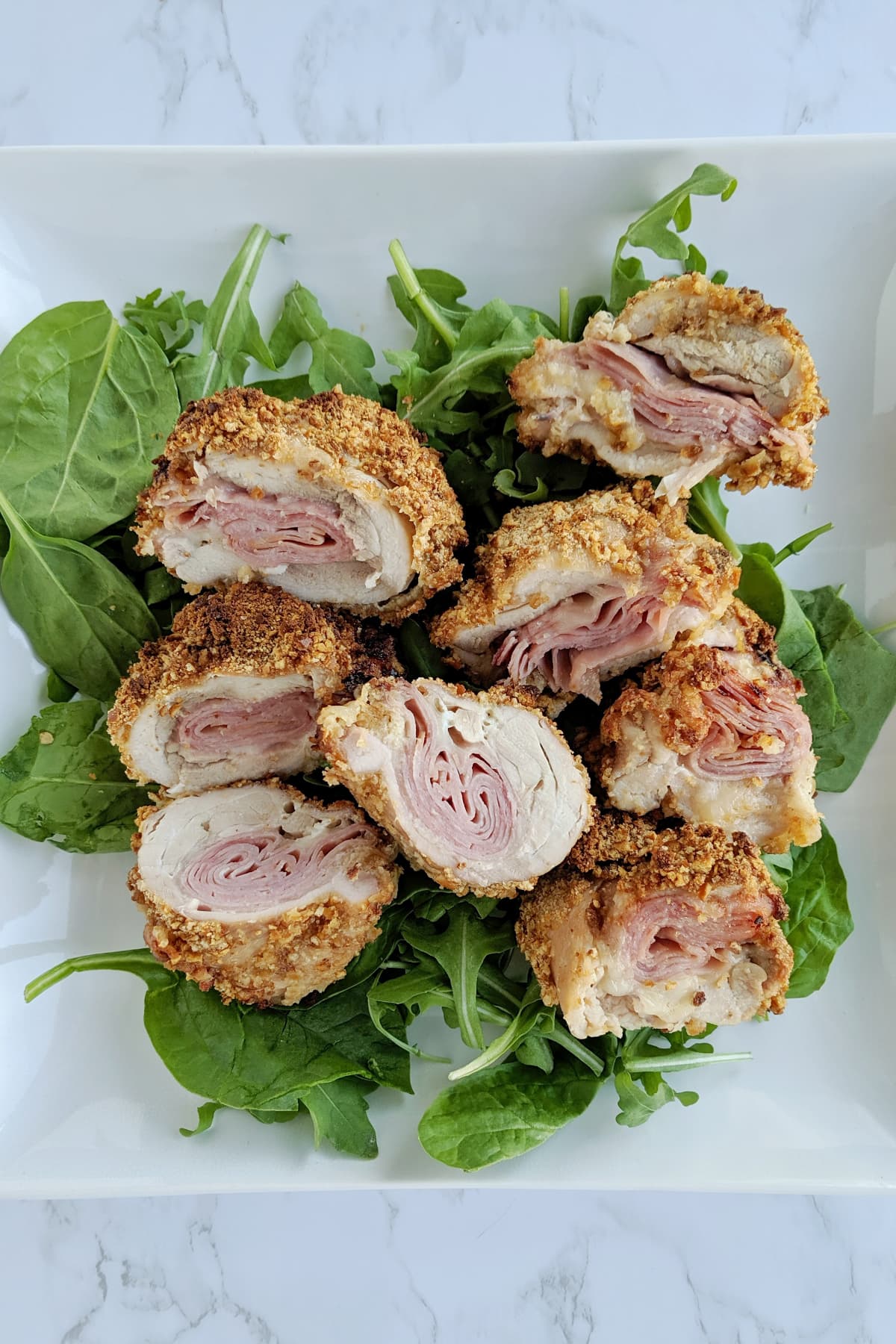 6. Air Fryer Pretzel Chicken Cordon Bleu
The air fryer is going to take this pretzel chicken cordon bleu to the next level! The crunchy pretzel crust and the melty Swiss cheese make for a perfect twist on a classic weeknight meal!
An easy side dish: Green bean bundles with bacon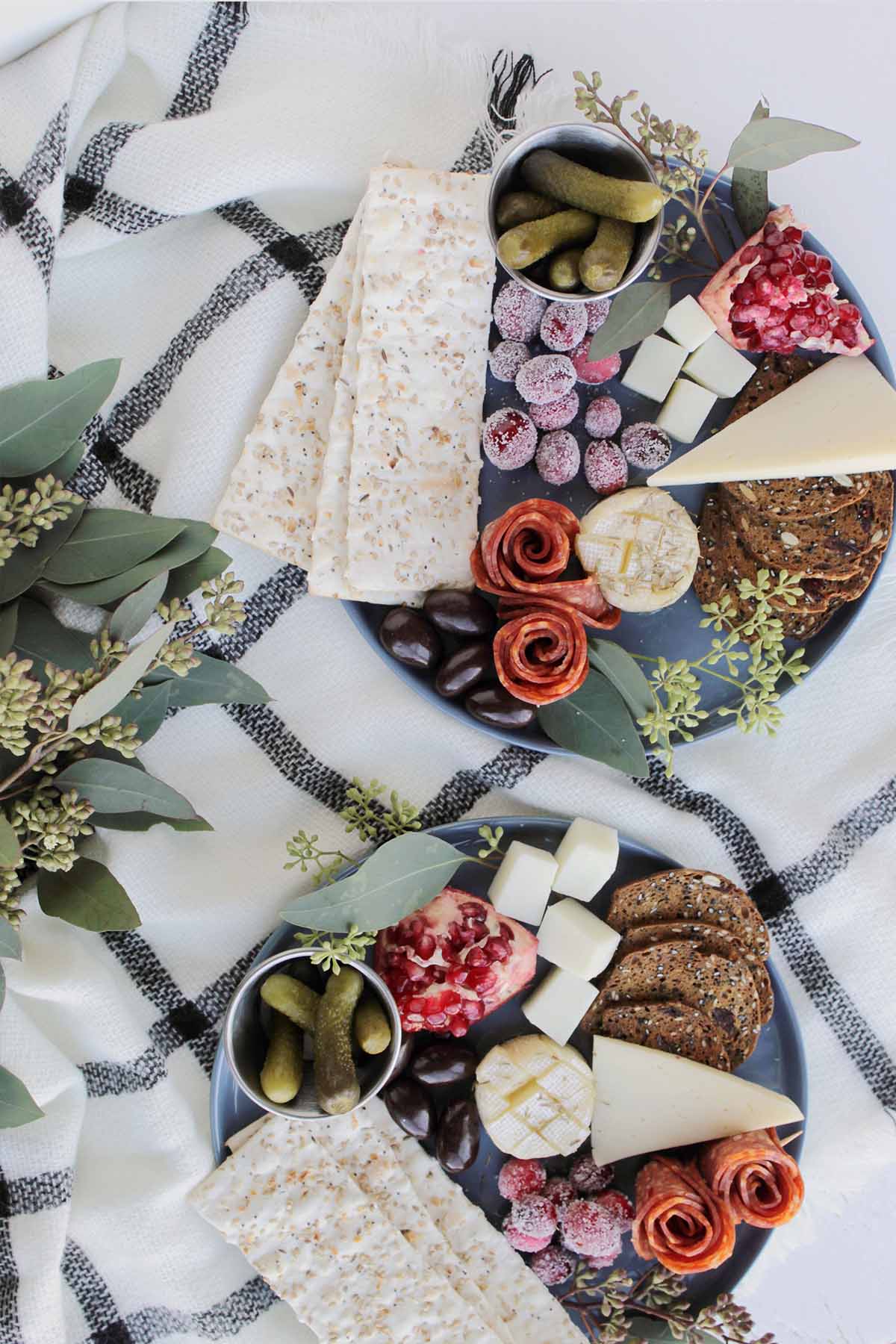 7. Individual Cheese Board
An individual cheese board is the perfect solution for a simple weeknight dinner. Empty out the fridge and pantry with your favorite snack items. The best part? Nobody has to share their cheese board for one.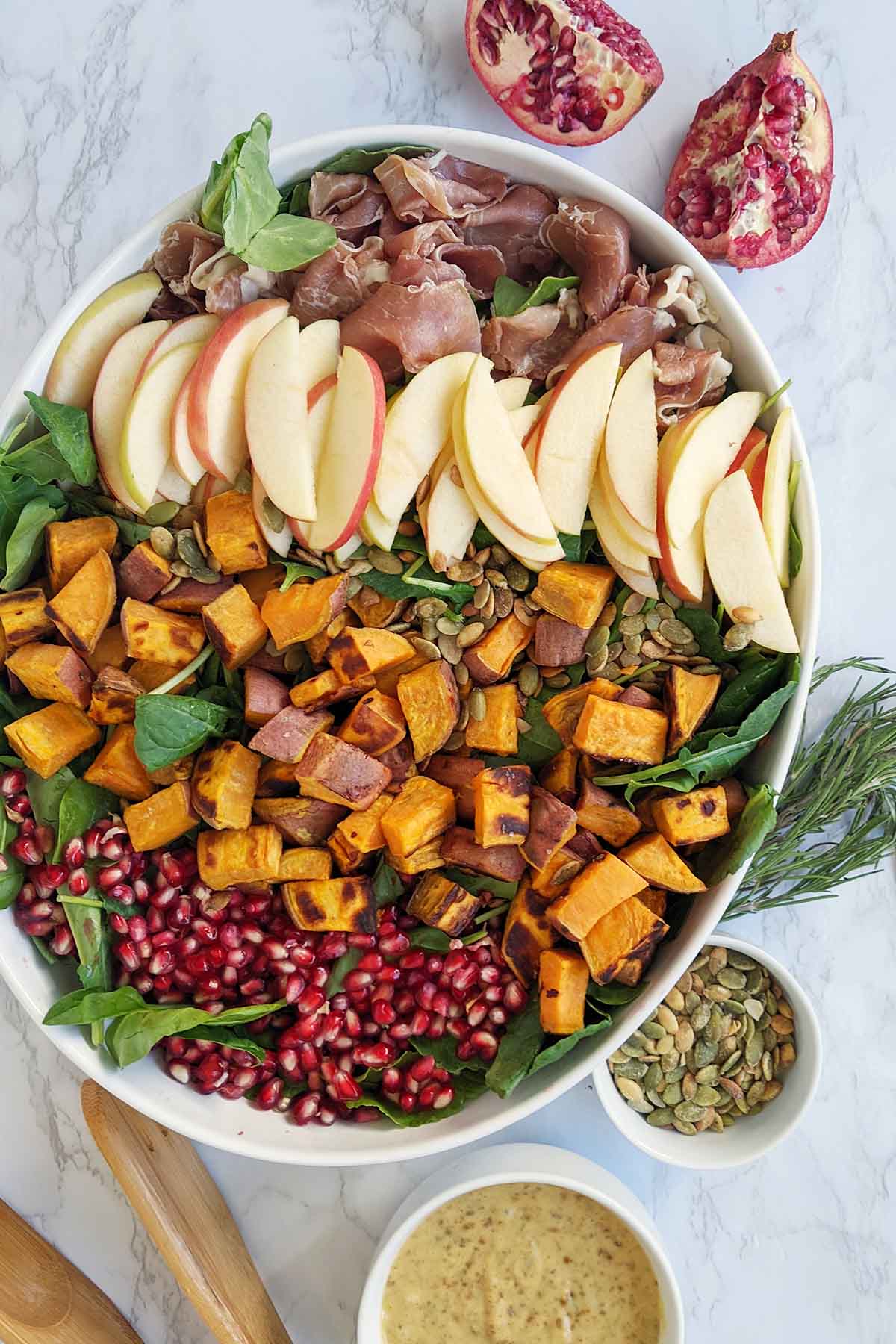 8. Fall Cobb Salad
This Fall Cobb Salad is packed with the fun flavors and textures. The salad is finished off with a rosemary and apple cider vinegar salad dressing.
An easy side dish: Homemade dinner rolls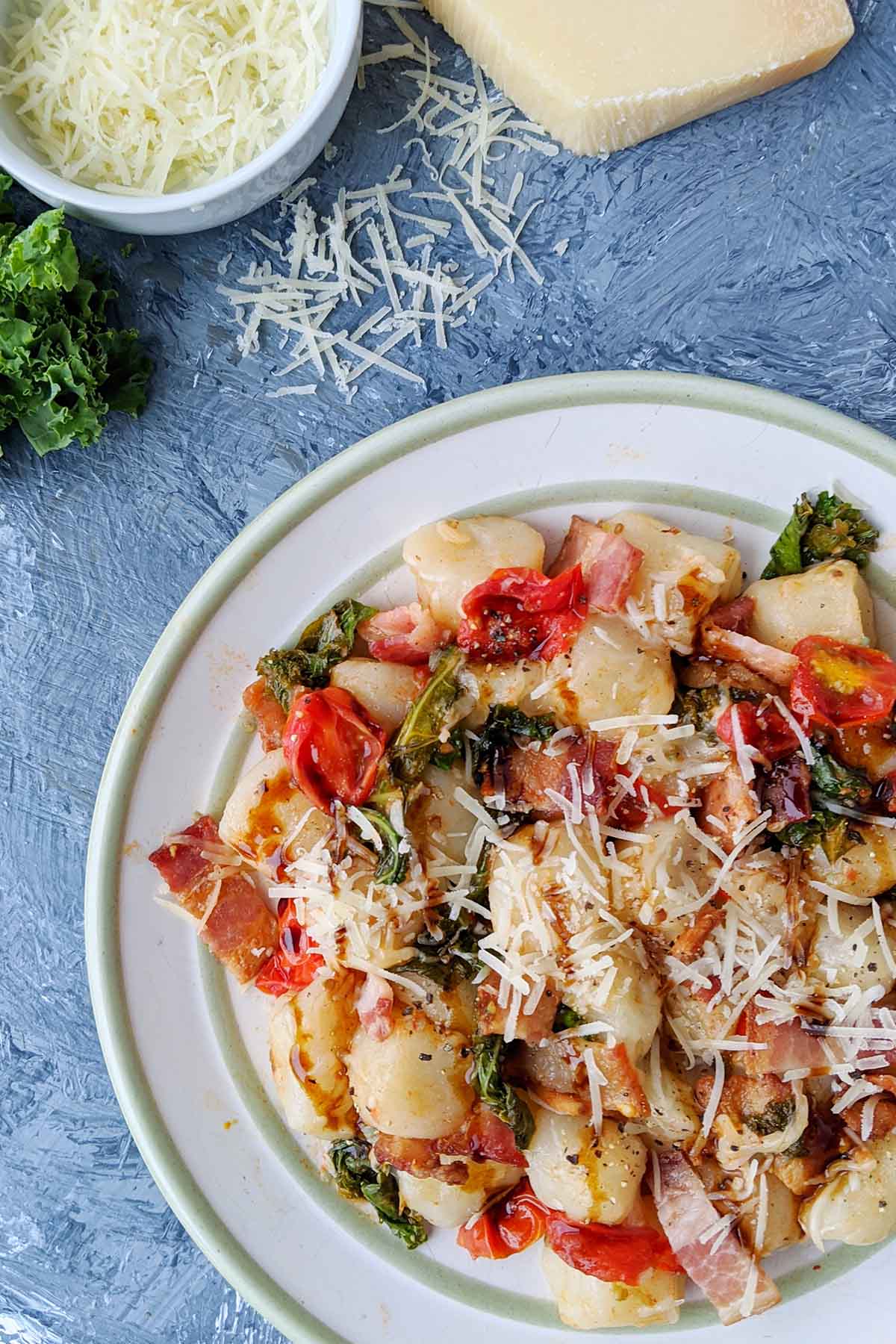 10. Kale & Tomato Gnocchi
Kale and Tomato Gnocchi is an elegant dish that comes together in under 30 minutes. Fill your pasta cravings with this gnocchi dish filled with notes of bacon, lemon, and balsamic glaze.
An easy side dish: Roasted garlic rosemary focaccia bread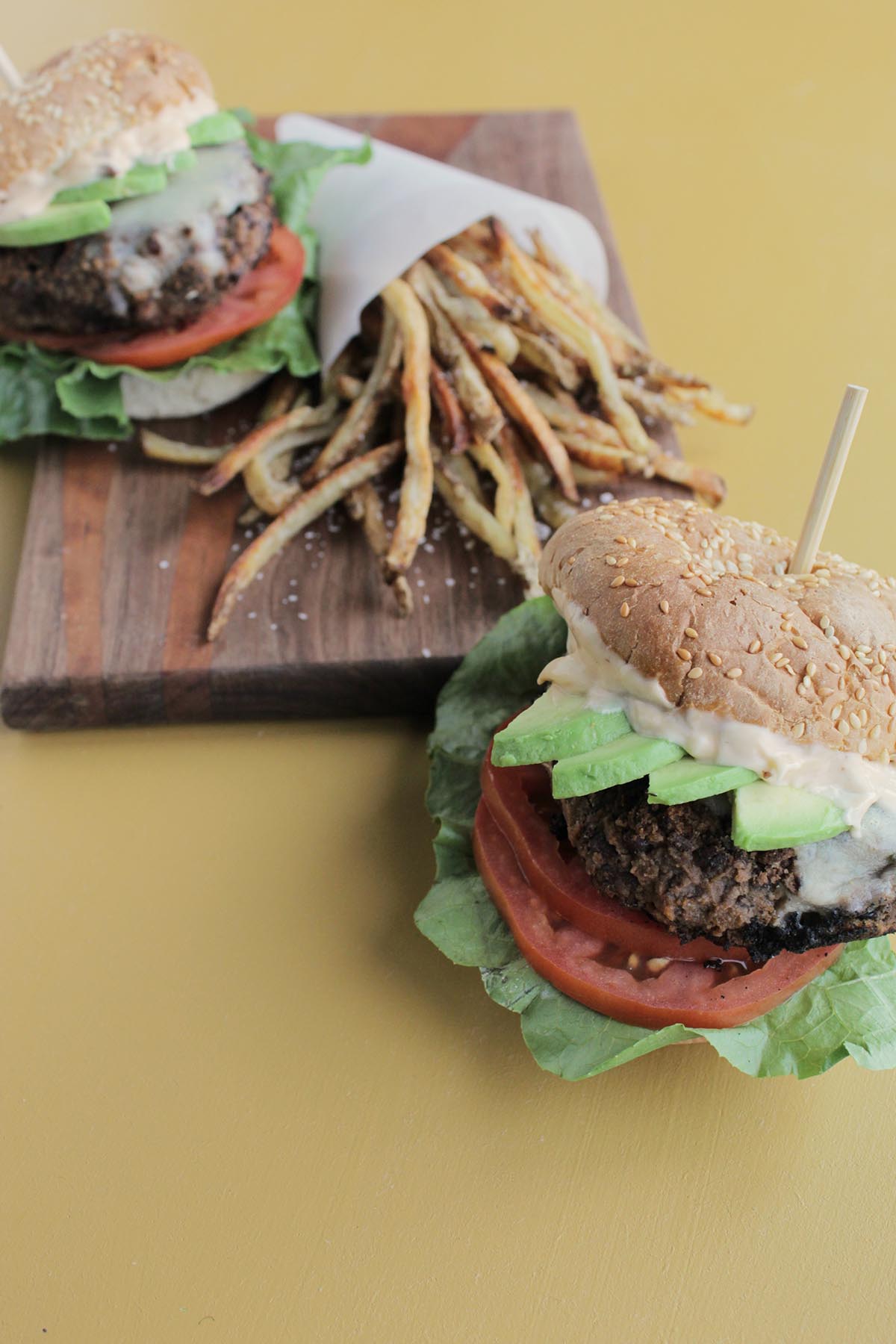 11. Southwest Black Bean & Mushroom Burgers
Looking for an easy meatless Monday meal? These homemade black bean mushroom burgers are packed with protein and flavor. The spicy chipotle mayo pulls everything in this Mexican black bean burger recipe together!
An easy side dish: Crispy oven fries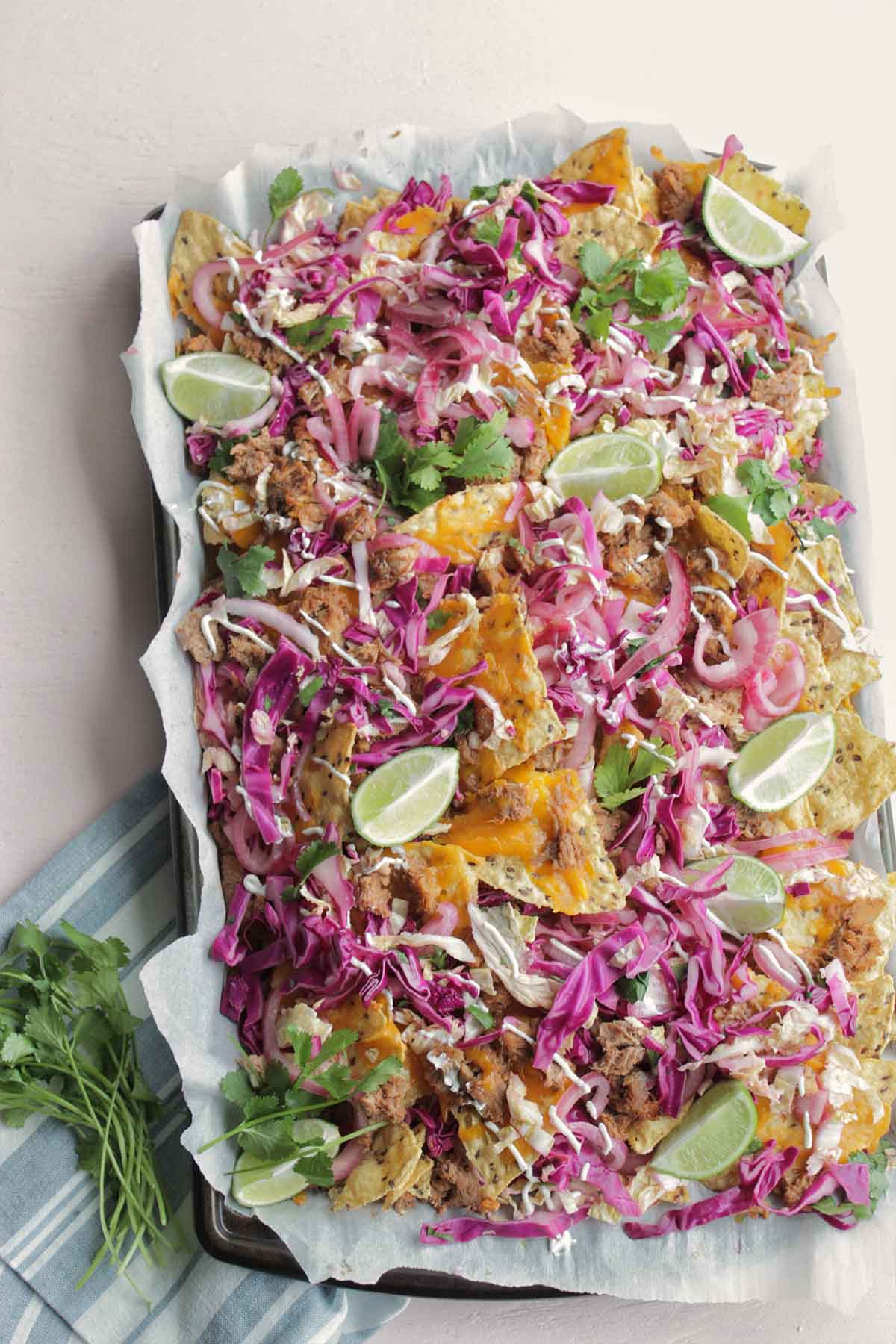 12. Pulled Pork Nachos
Pulled pork nachos are a crowd-pleaser! The tangy, acidic bite from the coleslaw and marinated onions packs a nice punch with the pulled pork.
An easy side dish: Mexican avocado salad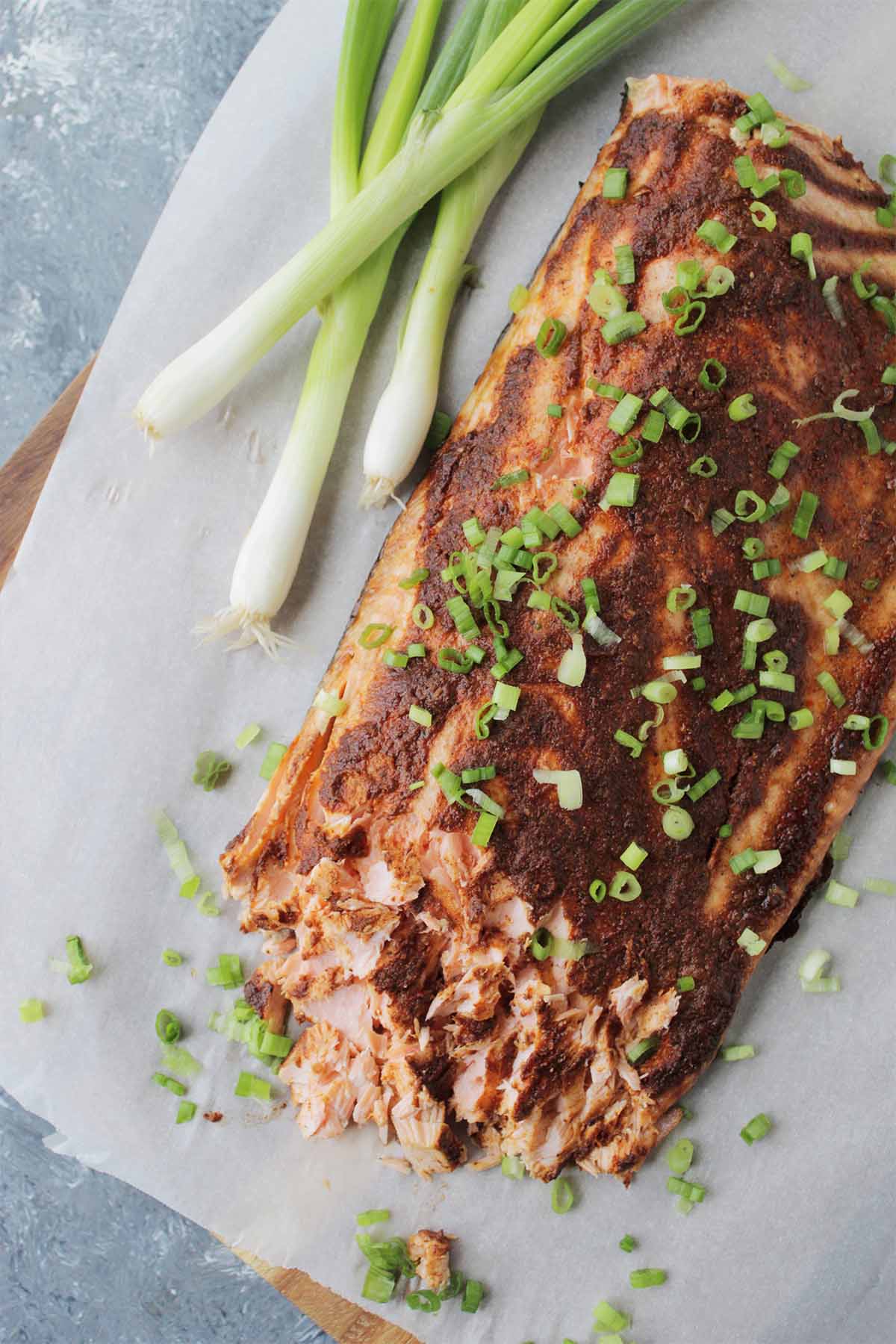 13. Garlic Adobo Mexican Salmon
Oven roasted Mexican salmon is the perfect (secretly healthy) weeknight dinner! This easy salmon recipe uses lots of spices to pack a punch of flavor in the dish. The salmon is seasoned with garlic, ginger, and adobo. Even better, the whole dinner comes together in under 30 minutes!
An easy side dish: Cilantro lime cauliflower rice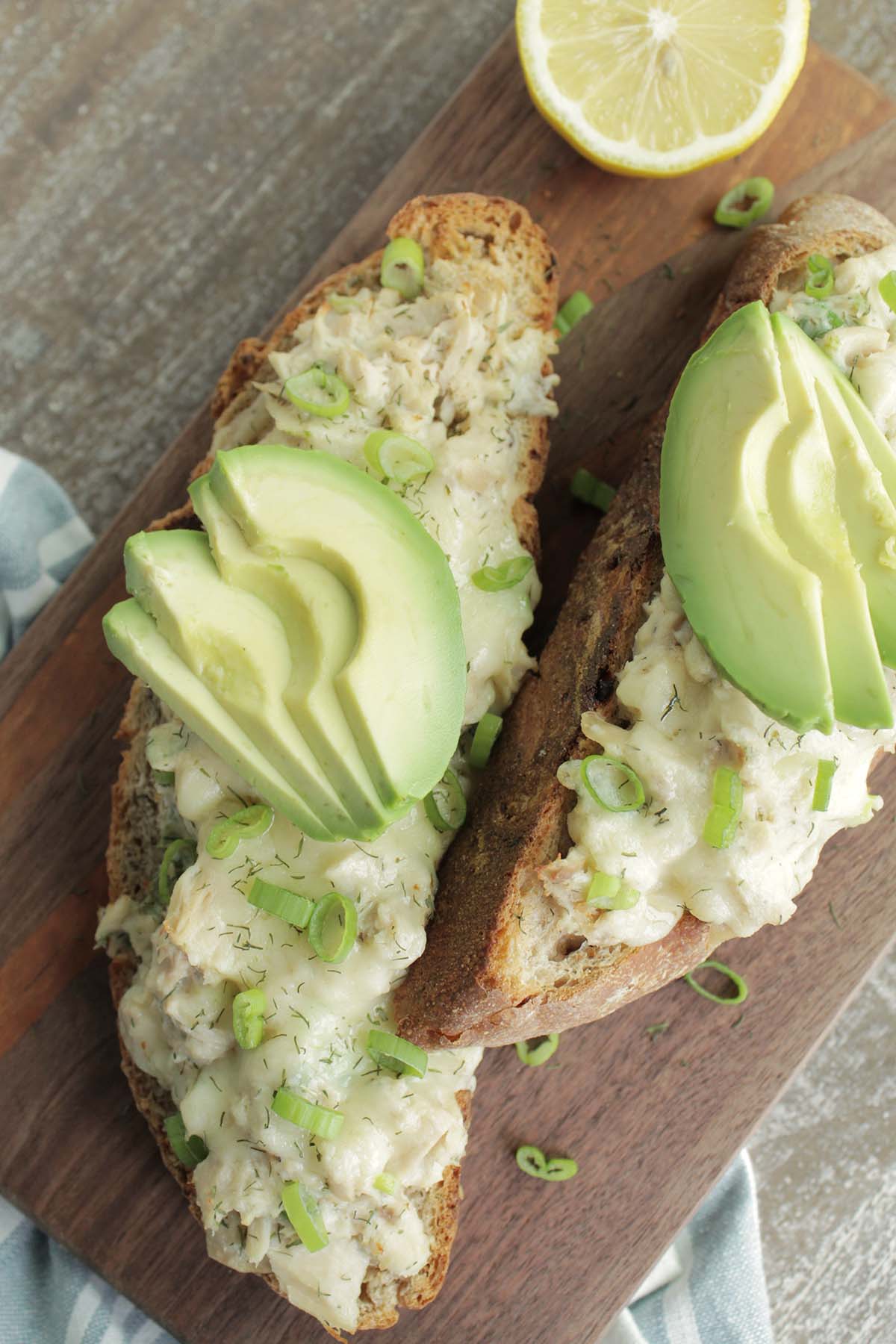 14. California Open Faced Tuna Melt
California tuna melt turns pantry essentials (canned tuna) into a fresh & warm open faced sandwich. Made with Greek yogurt & a touch of mayo, all topped with Havarti cheese!
An easy side dish: Homemade baked potato chips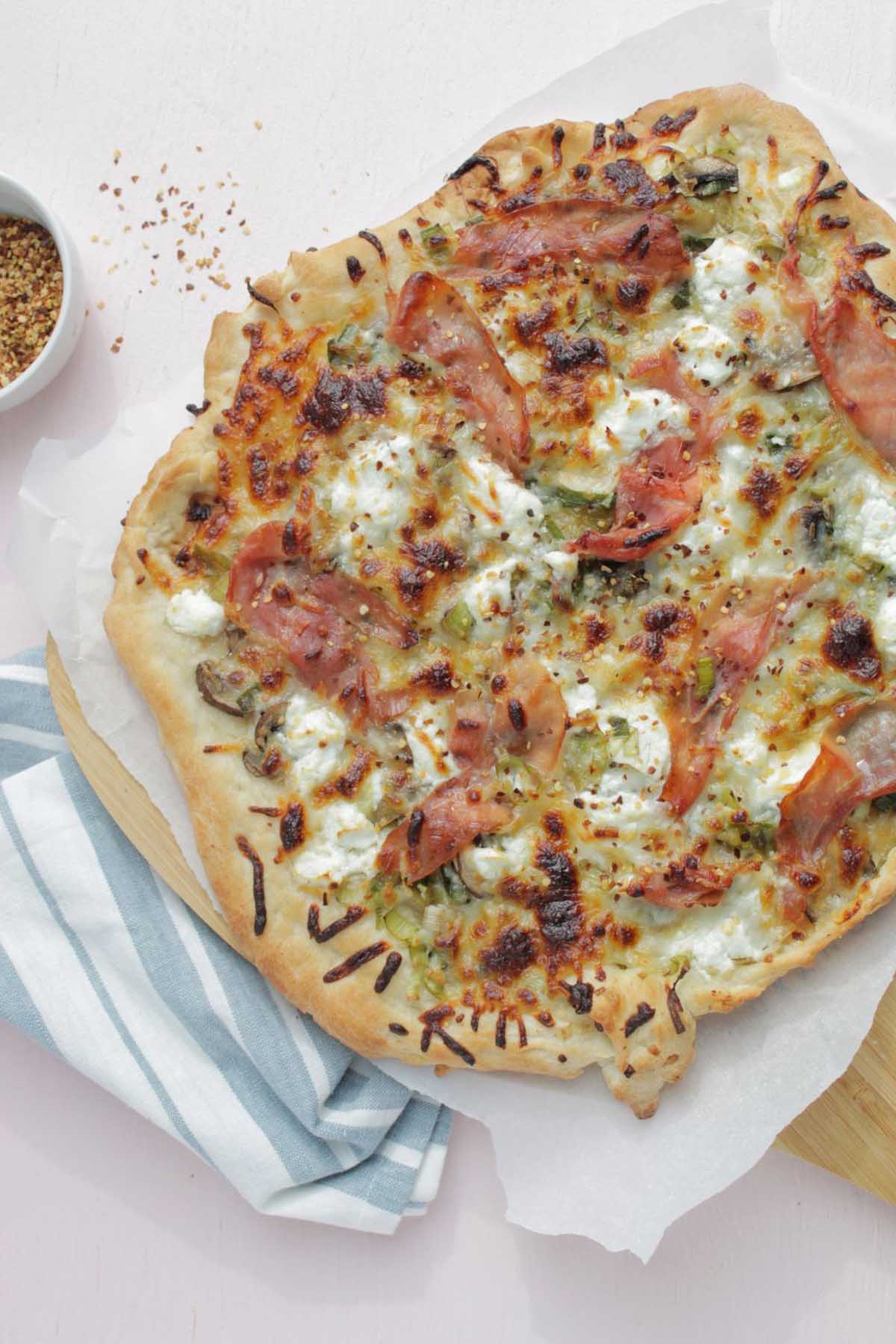 15. Mushroom, Leek, & Prosciutto Pizza
Mushroom, leek, and prosciutto pizza is a unique pizza combination for any adventurous eaters! Grab some pizza dough, a glass of wine, and get to cooking!
An easy side dish: Copycat Olive Garden Salad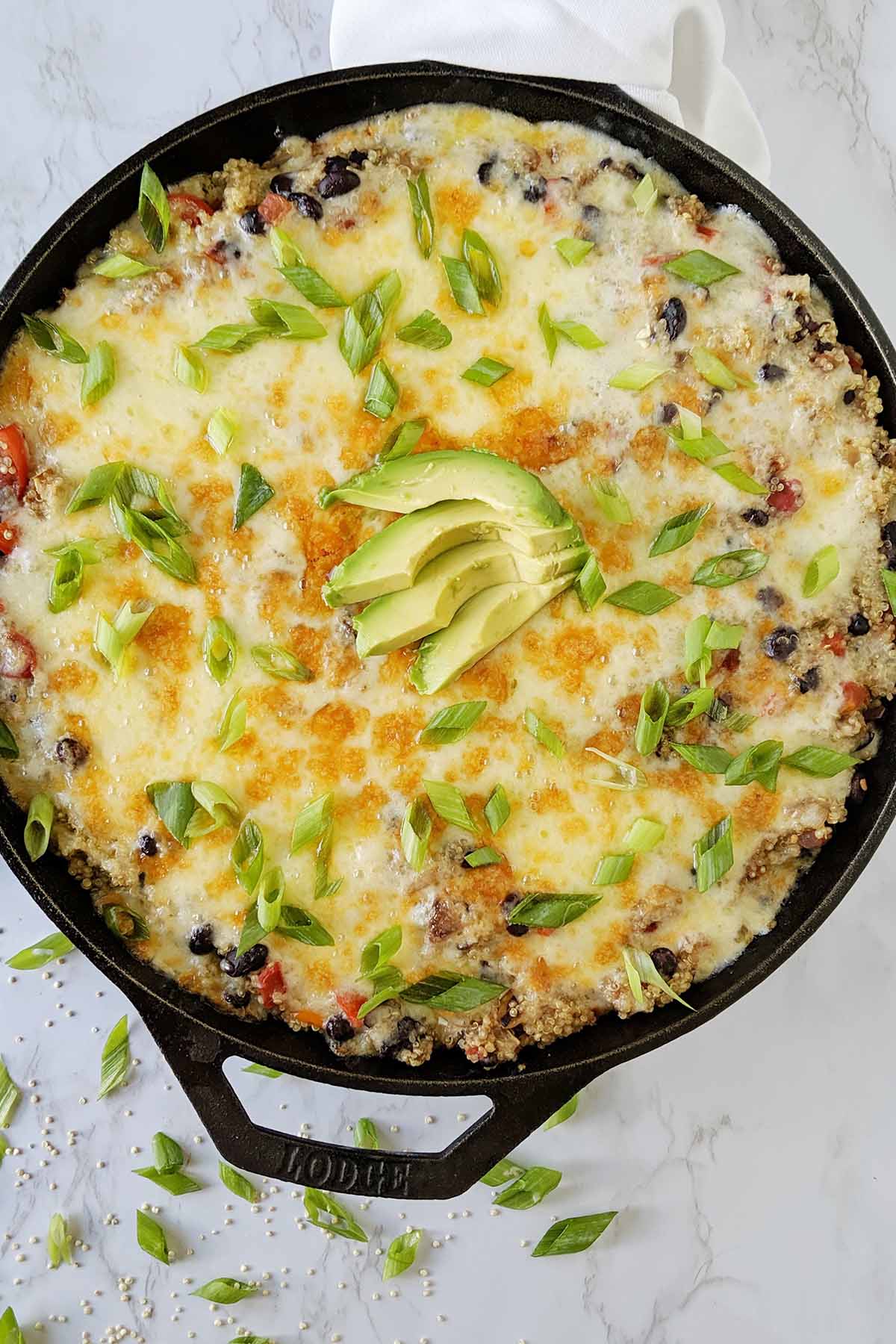 16. Thirty Minute Mexican Quinoa Skillet
Make a delicious twist on Mexican food, even if you have minimal ingredients in your fridge and pantry!
An easy side dish: Mexican avocado salad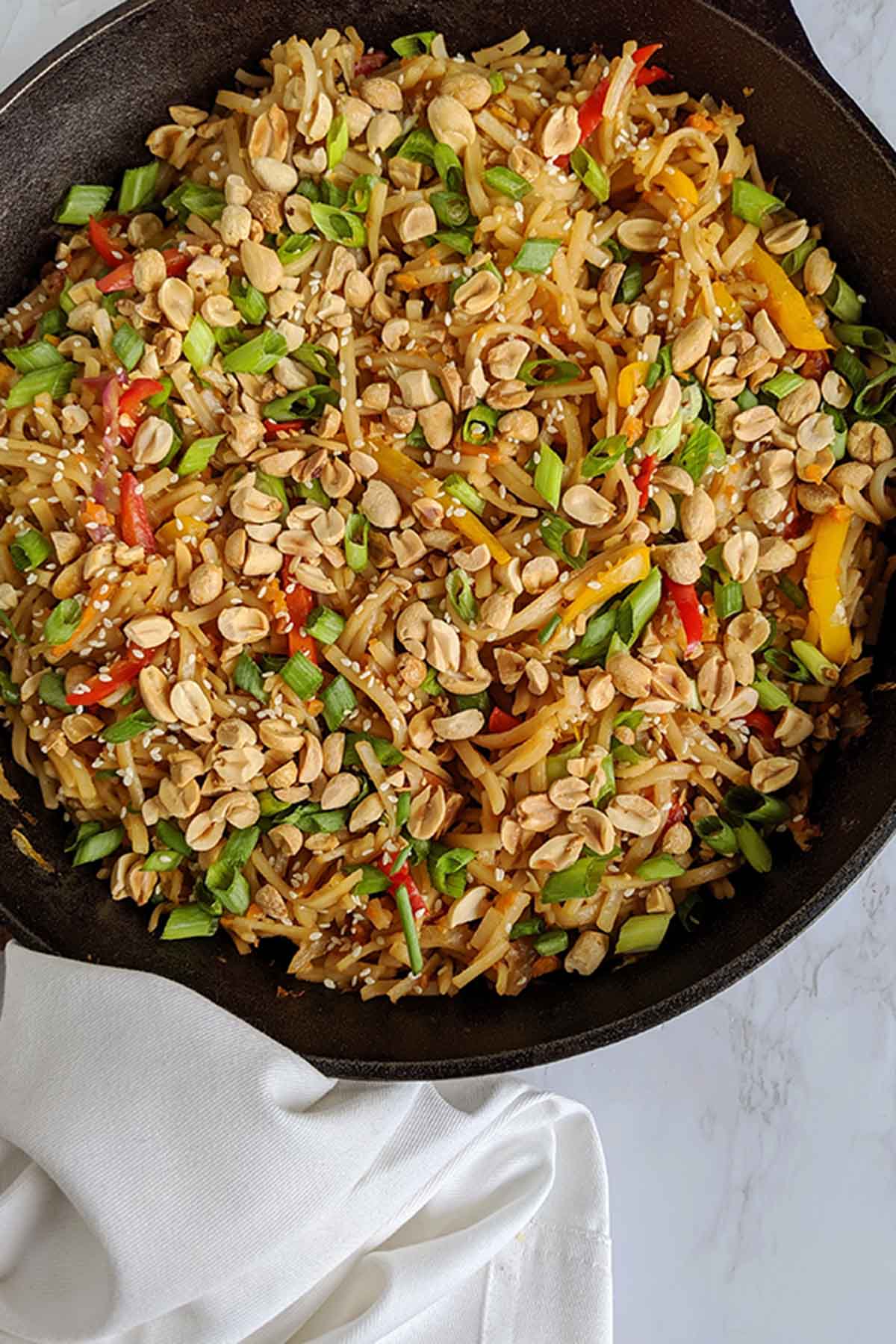 17. Simple Rice Noodle Stir Fry
This simple rice noodle stir fry is a great alternative to take out and a very versatile dish. It's packed with tons of hidden veggies (and you can't even tell)!
An easy side dish: Sesame blistered edamame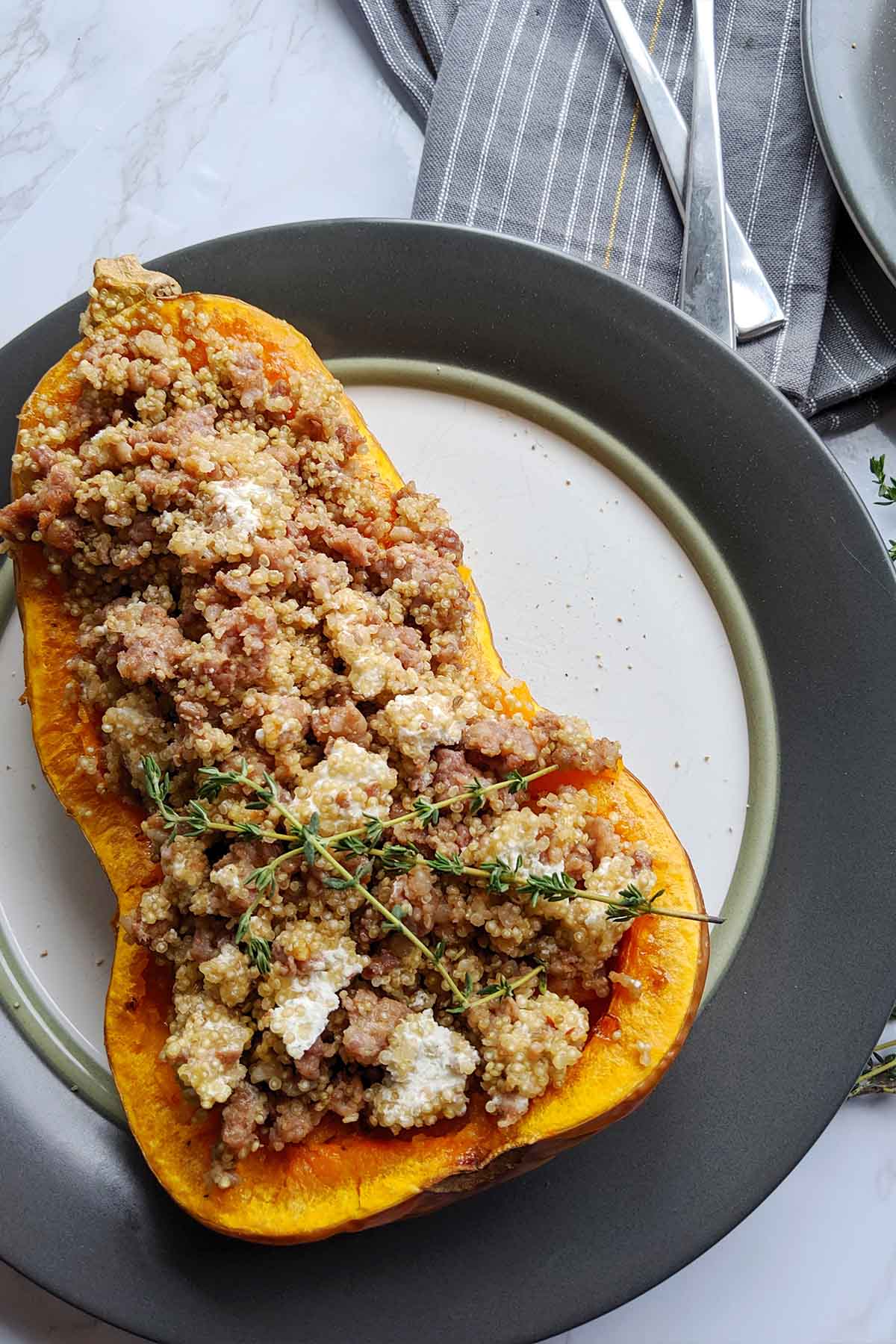 18. Four Ingredient Stuffed Butternut Squash
Stuffed butternut squash is filled with only four ingredients, but packed with flavor. The combination of sweet butternut squash, spicy Italian sausage, and tangy goat cheese has quickly become one of my favorite, protein-packed fall meals.
An easy side dish: Roasted brussel sprouts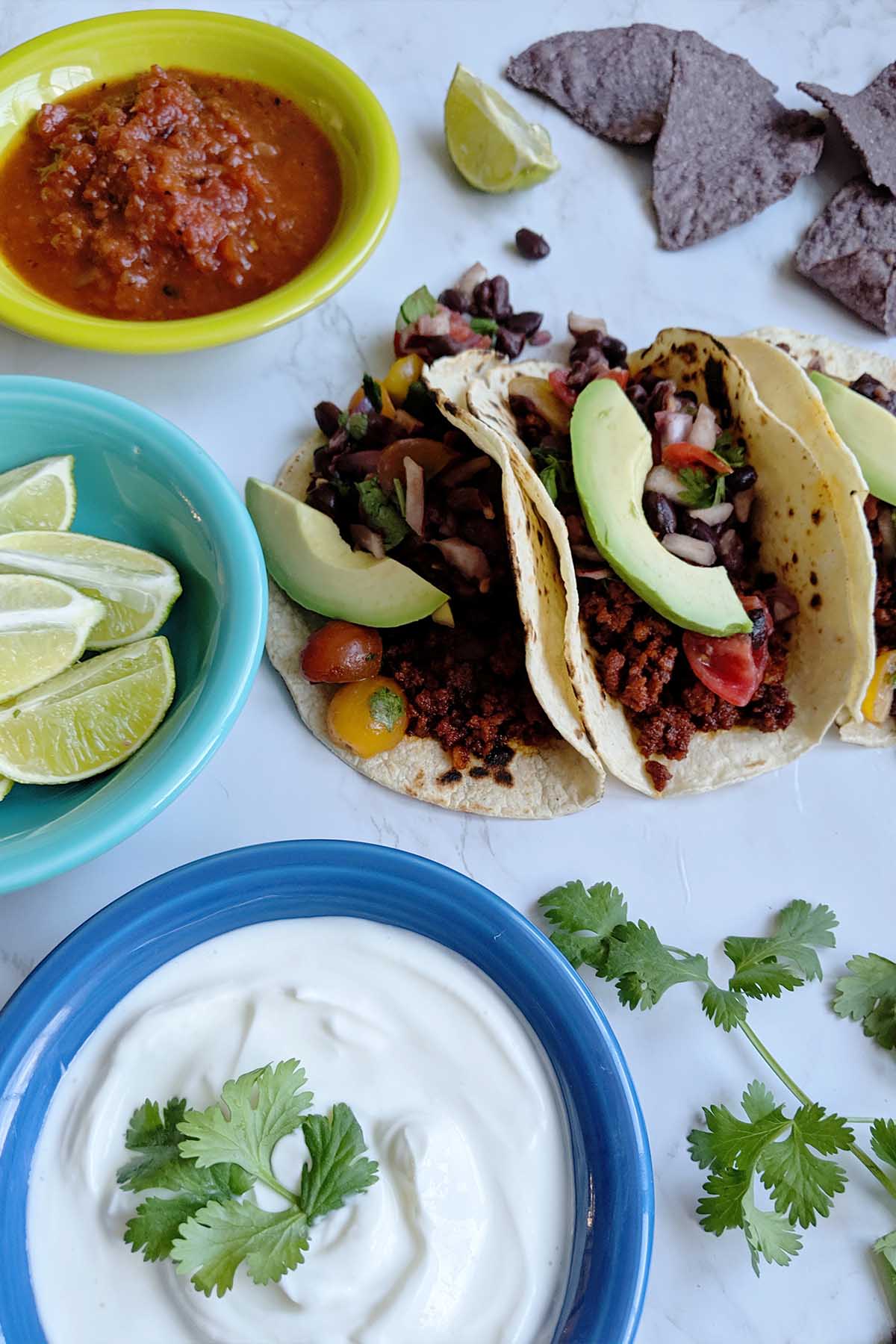 19. Chorizo Street Tacos
These simple chorizo street tacos are a crowd-pleaser! Add lots of topping options, tortilla chips, some garnish, and you are ready for dinner!
An easy side dish: Mexican cauliflower rice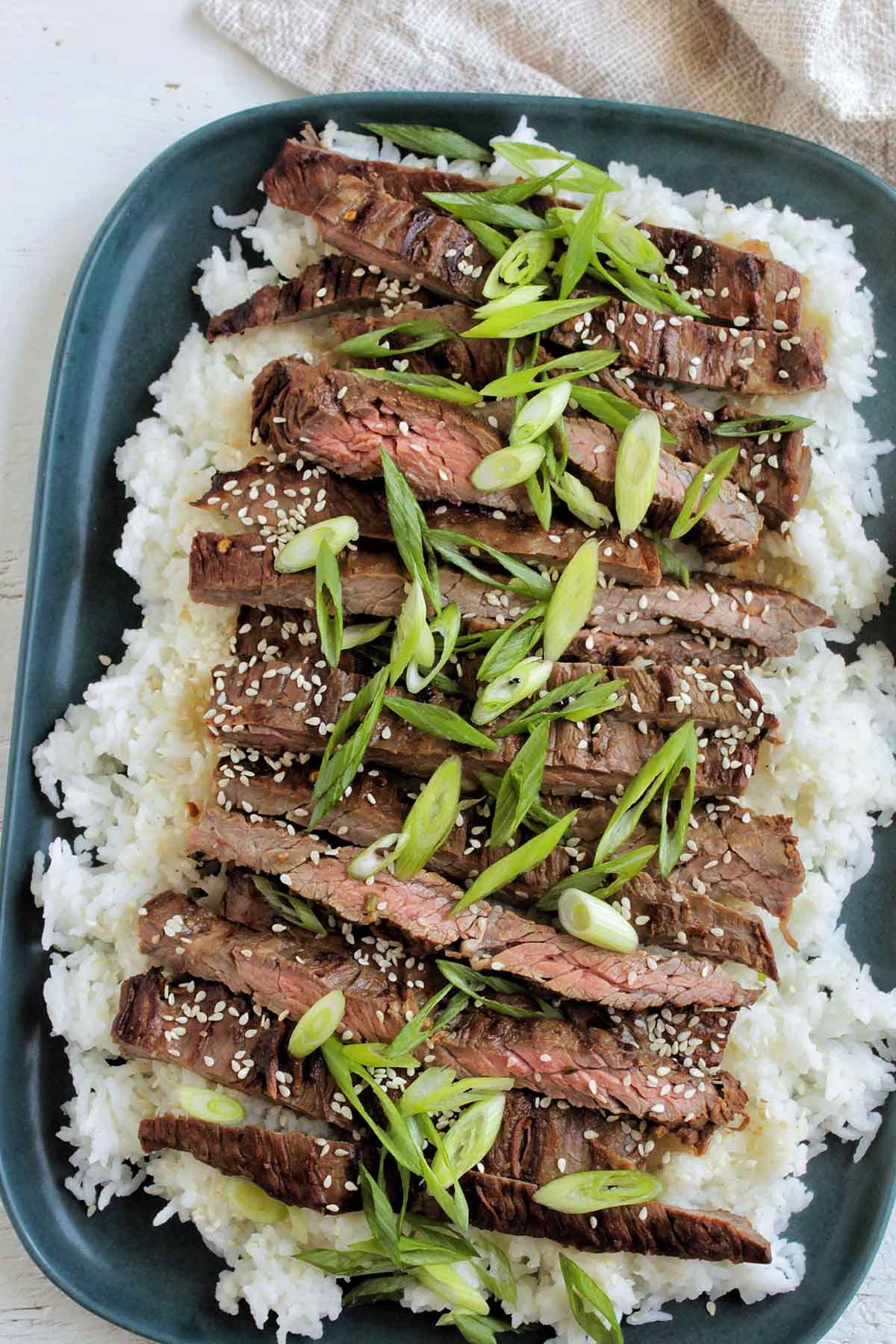 20. Grilled Asian Marinated Skirt Steak
This grilled skirt steak dinner recipe is made with minimal ingredients (only six)! You'll never want to go back to takeout after you've tasted this Asian-style skirt steak!
An easy side dish: Asian green beans
21. Sausage & Kale Frittata
Sausage and kale frittata is the perfect breakfast for dinner! The tangy, melty blue Stilton cheese perfectly compliments the salty bite of the sausage. Add some kale in for a pop of color & greens.
An easy side dish: Garlic dill breakfast potatoes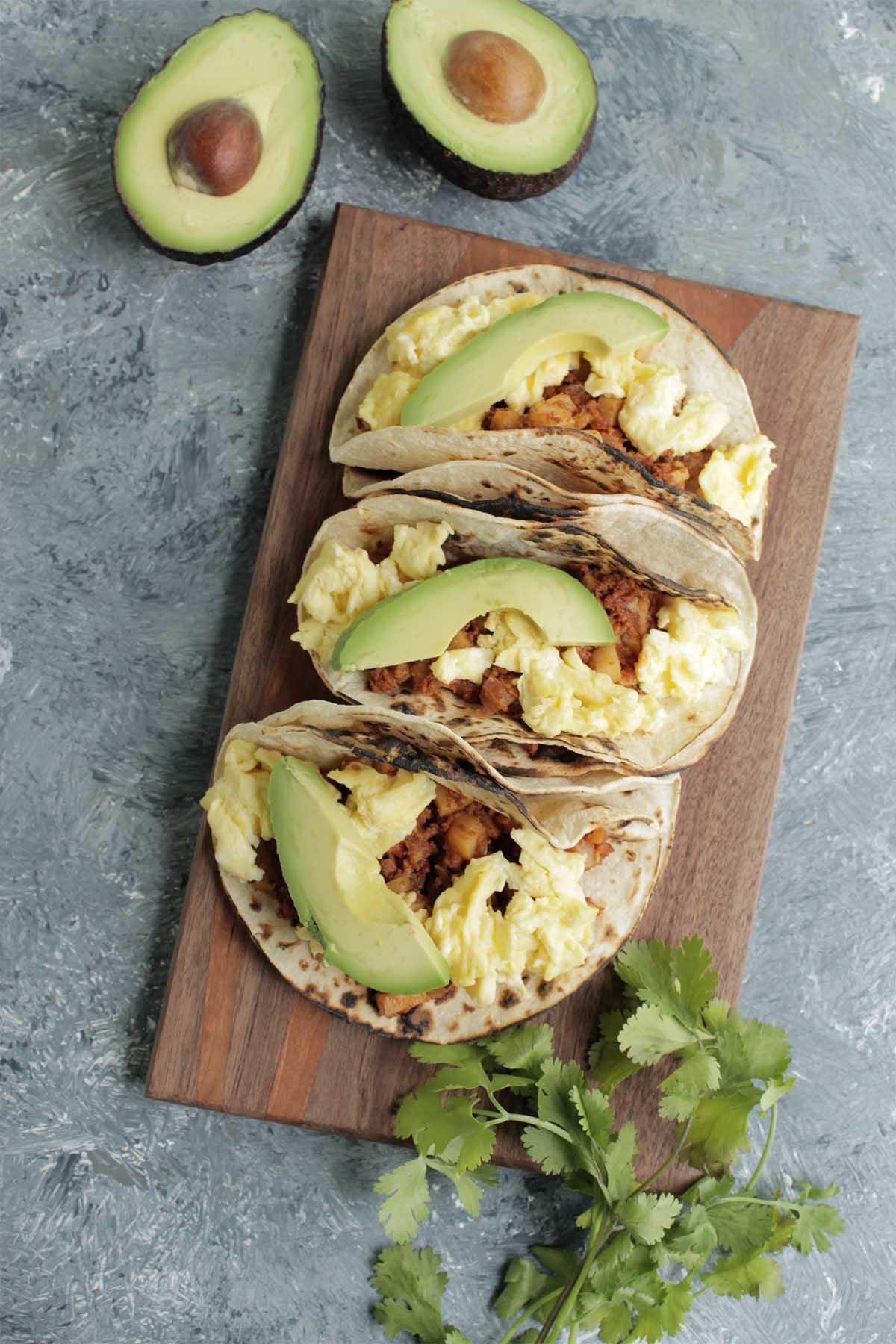 22. Mexican Breakfast Tacos
These breakfast tacos topped with eggs and avocado and the perfect, filling breakfast for dinner option.
An easy side dish: Air fryer plantains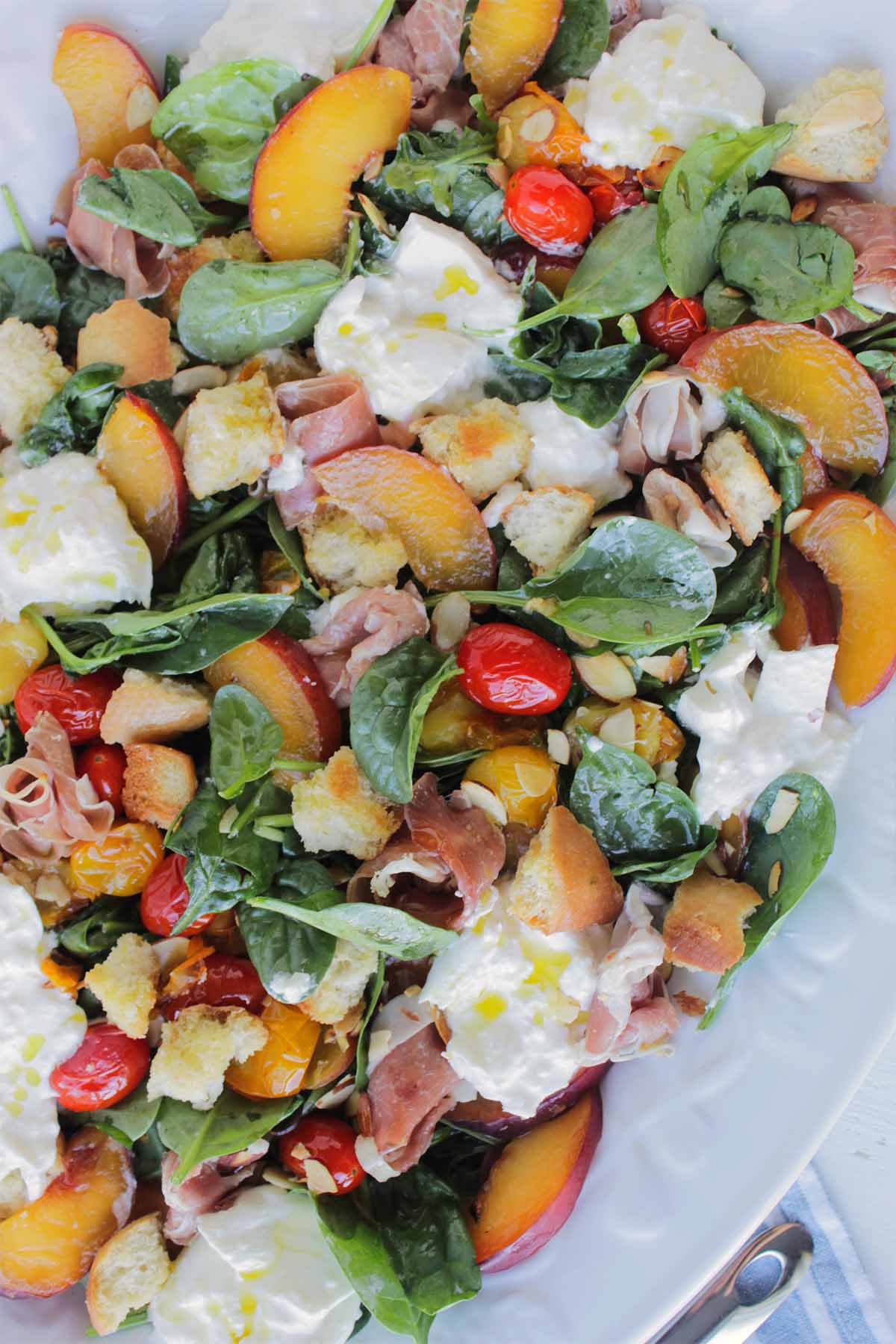 23. Summer Blistered Tomato Peach Salad
Summer blistered tomato peach salad recipe is the perfect fresh summer recipe! This healthy summer salad has a base of arugula and spinach. It's topped with blistered tomatoes, burrata, prosciutto, and of course, fresh peaches.
An easy side dish: Grilled peach & lemon ricotta crostini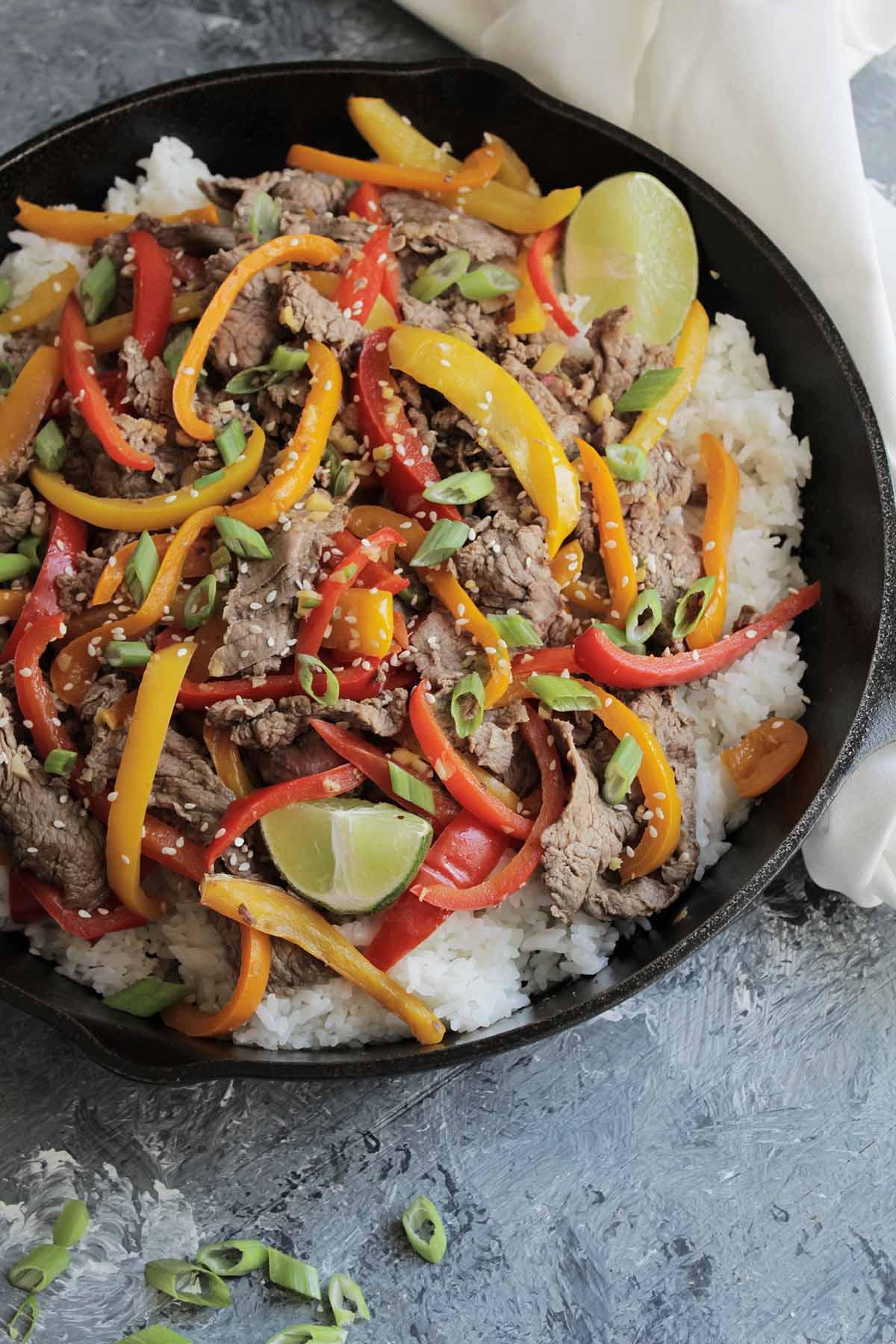 24. Asian Beef & Pepper Stir Fry
Asian beef and pepper stir fry will be your new go-to meal! It's full of lots of flavor with ginger, garlic and Serrano chili. Even better, the beef cooks in minutes!
An easy side dish: Asian roasted broccoli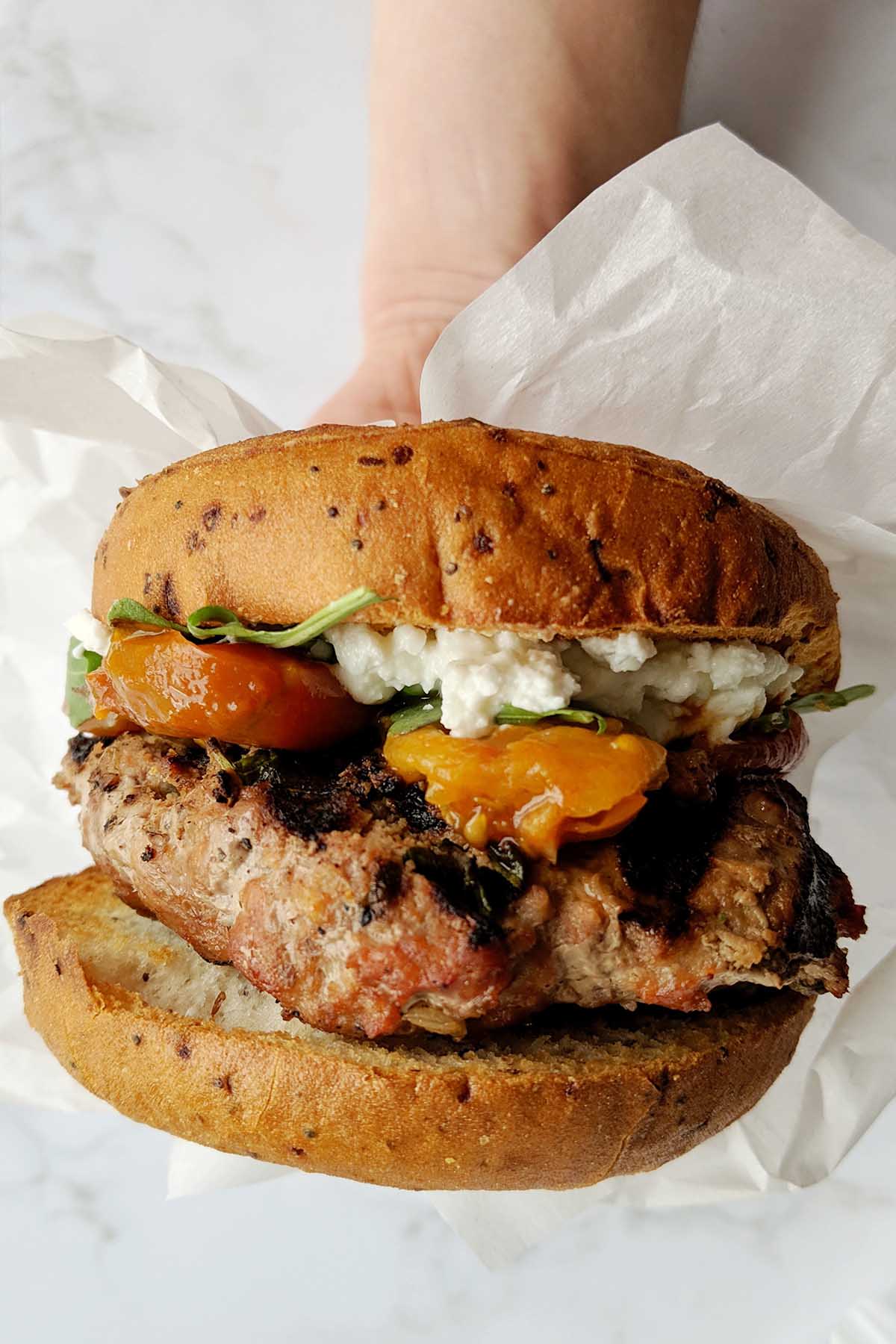 25. Tomato Jam & Goat Cheese Turkey Burgers
The juicy, delicious turkey burger is bursting with flavor from the tangy goat cheese, sweet tomatoes, and basil.
An easy side dish: Baked macaroni & cheese
26. Homemade Veggie Sushi Roll
Veggie sushi roll is a healthy, vegan option to enjoy a take on Japanese sushi.
An easy side dish: Simple Asian cucumber salad
27. Simple Healthy Mexican Salad
This simple Mexican salad is filled with crispy chickpeas, healthy veggies, and topped with Trader Joe's spicy cashew dressing. This is the perfect vegan chopped salad that's full of flavor and will keep you satisfied!
An easy side dish: Homemade blender salsa & chips
28. Pork & Fig Pizza
This pork & fig pizza combines all the right flavors! The figs & marmalade provide a sweet bite that contrasts the salty pork & cheese. Upscale pizza in under 30 minutes!
An easy side dish: Fig & arugula salad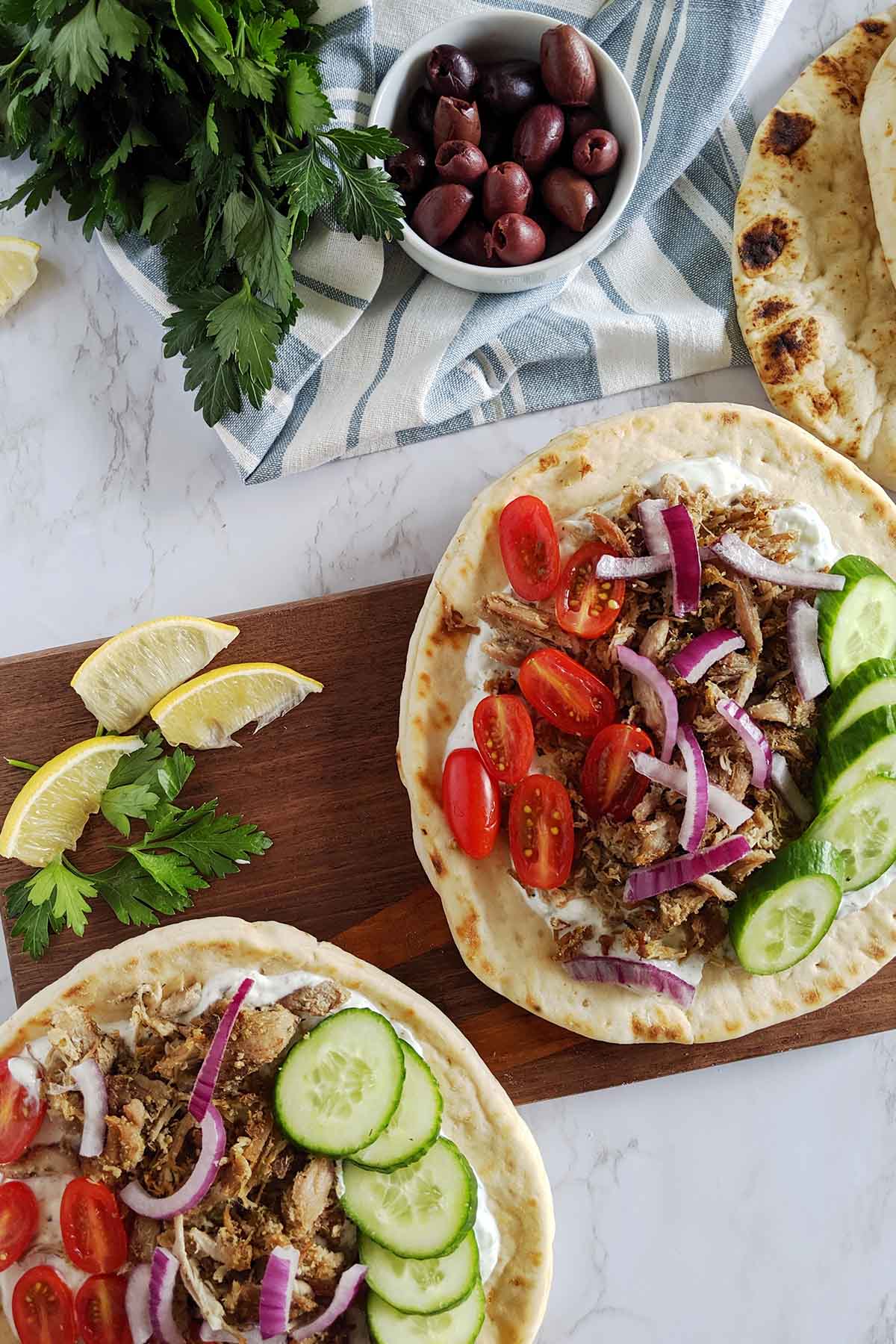 29. Crispy Pork Gyros
Enjoy an easy, weeknight version of your favorite Greek gyros made with crispy pork & fresh vegetables.
An easy side dish: Chickpea salad with avocado
30. Four Ingredient Pesto Chicken
Dress up your weeknight chicken dinner with a fancy, but simple, twist of chicken wrapped in prosciutto! Four ingredient pesto chicken is a fast and delicious dinner option.
An easy side dish: Lemon green beans (included in recipe) & crispy twice baked potatoes with mascarpone
LET'S SHARE RECIPES
I love trying new recipes! Let's discover new recipes together on Pinterest!

P.S. If you made this any of the recipes in this healthy weekly meal plan, share a picture with me on Instagram using #HomebodyEats. I love seeing your creations!!